Reach the peak of your beer season this year and celebrate Oktoberfest in Chicago with all you have! After exploring the fall beers from local breweries, we know you're ready for the real celebration. From special events to week-long celebrations, these places will take you right to Germany. Are you ready to build some calories in the tastiest way?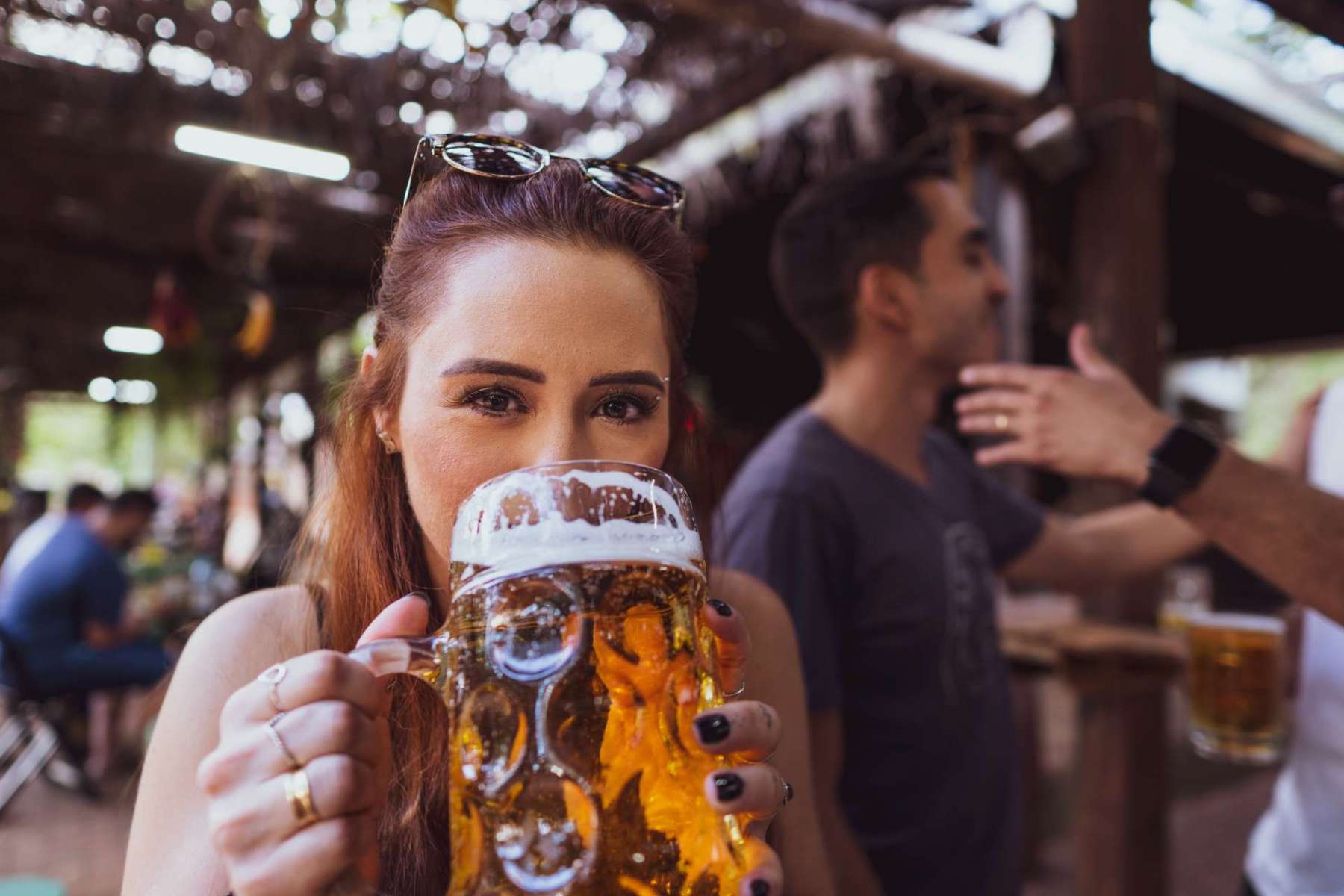 Wait, did I just say Chicago Gourmet has an Oktoberfest segment this year? Yup, you've heard me right! Join Chef Sarah Grueneberg (Monteverde Restaurant & Pastificio) for a Sünday Fünday to remember at Prost! In the Park, a beer and spirits festival with brews, bites, and boozie bevs from popular and soon-to-be-discovered producers. Tickets are only $95 each!
837 W Fulton Market, Chicago, IL 60607
On Sunday, September 18th and Sunday, October 2nd, nine-time James Beard Award-winning One Off Hospitality and Executive Chef Paul Kahan are turning the Oktoberfest celebration at their modern American beer hall into a double Sunday event, honoring the Bavarian tradition the only way they know how: with four courses of hearty eats, plenty of beer, and good times all around in the heart of Fulton Market.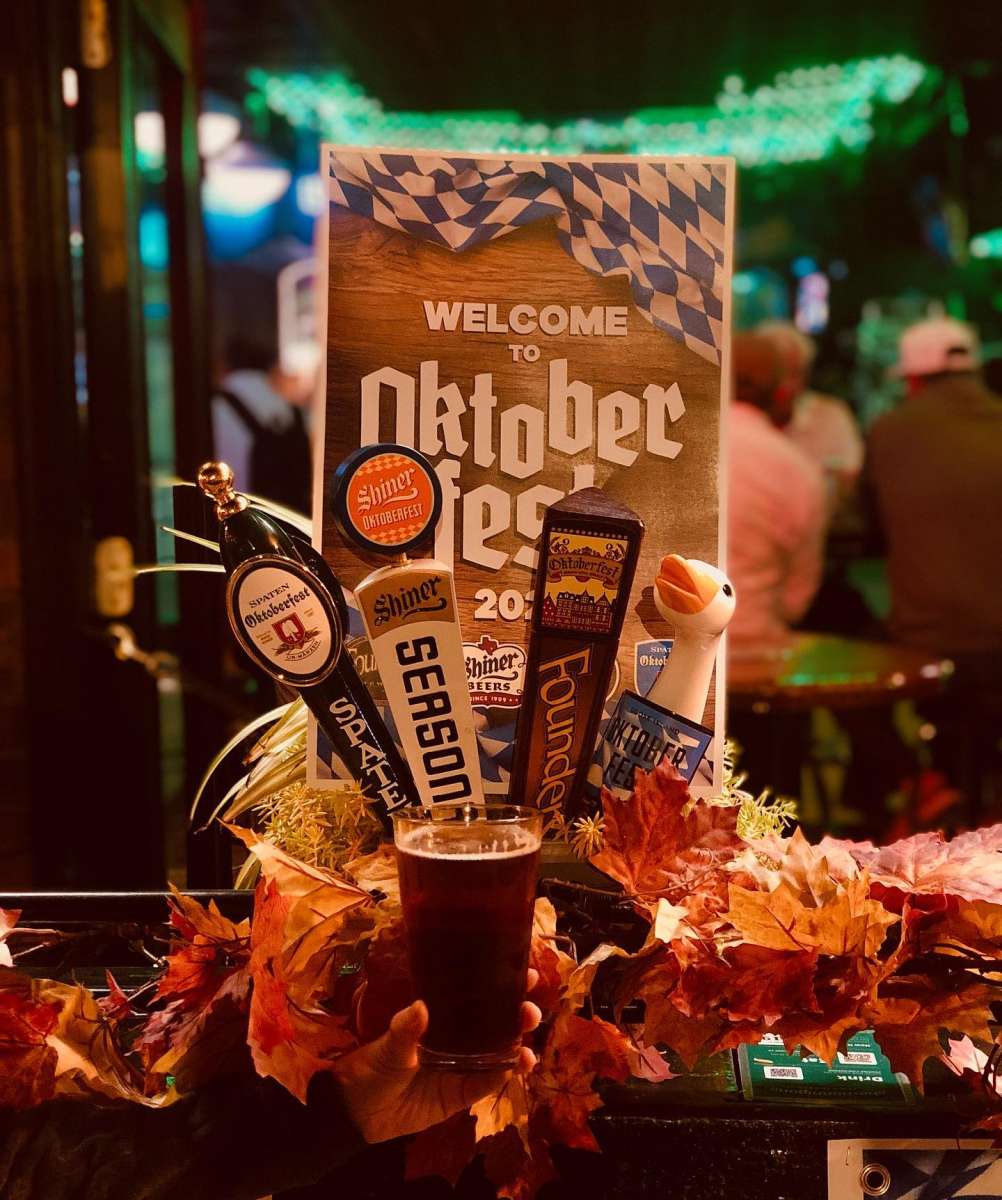 Oktoberfest on Division
She-nannigans, 16 W Division St, Chicago, IL 60610
The Lodge Tavern, 21 W Division St, Chicago, IL 60610
Raise a stein and pull out the lederhosen! Oktoberfest on Division Street is back and will take place on Thursday, September 29 from 6 p.m. to 10 p.m. featuring She-nannigans and The Lodge Tavern. Festivities include a German word pronunciation game, stein holding competitions, German musical chairs, live music and entertainment from Die Kellerknaben Polka Band, and, of course, tons of Oktoberfest Beer, including Shiner, Goose, Spaten, and Founders Oktoberfest.
839 W Fulton Market, Chicago, IL 60607
Did someone say arcade and beer? Well, I'm in! This year, celebrate Oktoberfest in Chicago at your favorite bar-cade Emporium as they put on "Prost! on the Patio" on Thursday, September 29 from 5 – 11 pm. This event will feature a top-notch beer selection from your favorite breweries, plus communal tables for beer tastings, SWAG giveaways, steinholds/giveaways, food, and beautiful Oktoberfest décor.
Participating breweries include
Goose Island Brewery (Featuring Goose Island Oktoberfest $6 can)
Warpigs Brewery (Featuring Munsterfest $7 Draft)
Dutchbag Brewery (Featuring Bok Lobster $7 Can)
Bell's Brewery (Featuring Bell's Oktoberfest $7 Draft) + Lager of the Lakes $7
New Belgium Brewery (same special as Bell's) (Featuring Atomic Pumpkin)
Marz Brewery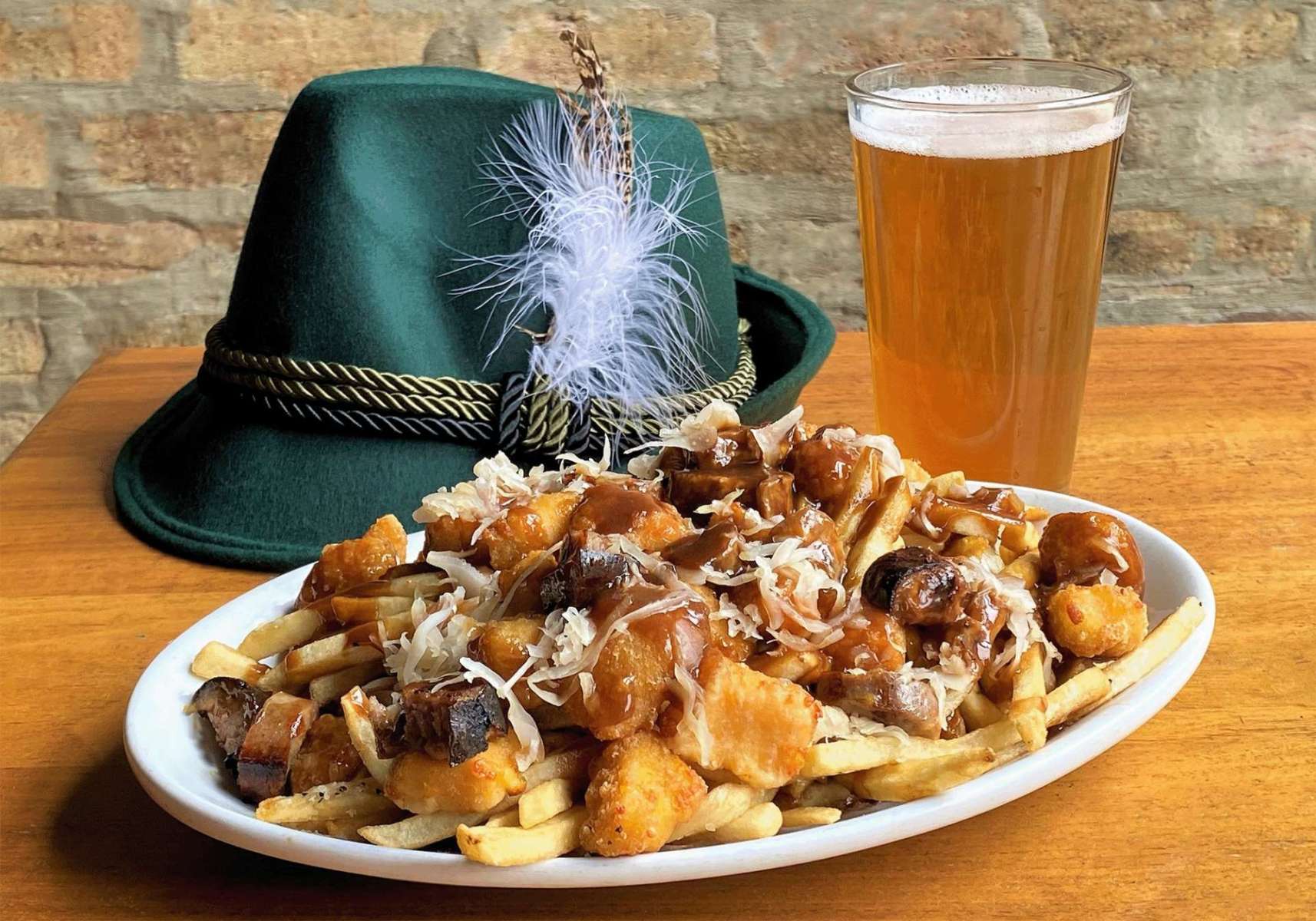 1801 W. Division St. Chicago, IL 60622
The Oktoberfest specials at Mac's Wood Grilled augment the daily deals during regular business hours Saturday, September 17 through Wednesday, October 5. Specials include
Soft Pretzel Twists with Cheddar cheese sauce and spicy mustard ($7)
an Oktoberfest Poutine with fries, fried cheese curds, gravy, and sliced bratwurst and sauerkraut ($15).
Seasonal draft beer selections include
3 Floyds Brewing Munsterfest, a Märzen-Style Festbier brewed with German malted barley, aromatic Bavarian noble hops, and traditional lager yeast ($8, 16-ounces)
Revolution Brewing Oktoberfest, a long-lagered Festbier using traditional German ingredients and methods ($7,16-ounces)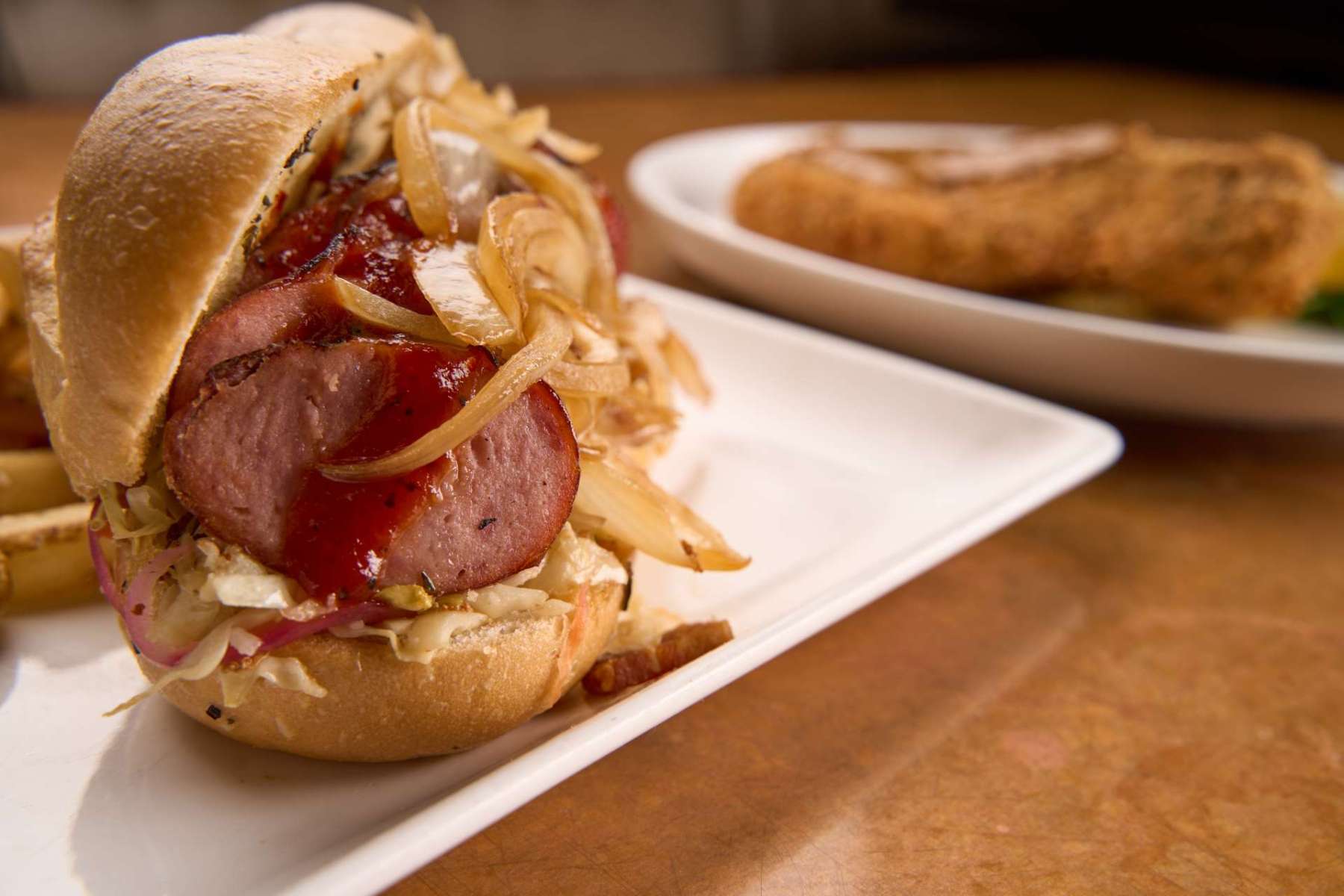 all locations
Celebrate Oktoberfest at Old Town Pour House (Chicago, Oak Brook, and Naperville). From Wednesday, September 17 — Sunday, October 3, diners will enjoy incredible German-inspired menu specials, including:
Smokehouse Currywurst with bacon braised sauerkraut ($15)
Crispy Pork Belly Spaetzle basted in brown butter ($21)
Pork Schnitzel with warm potato salad ($25)
With a stellar selection of fall beers on tap at all locations, Oktoberfest-ers will be sure to get their fill of seasonal beer favorites as well!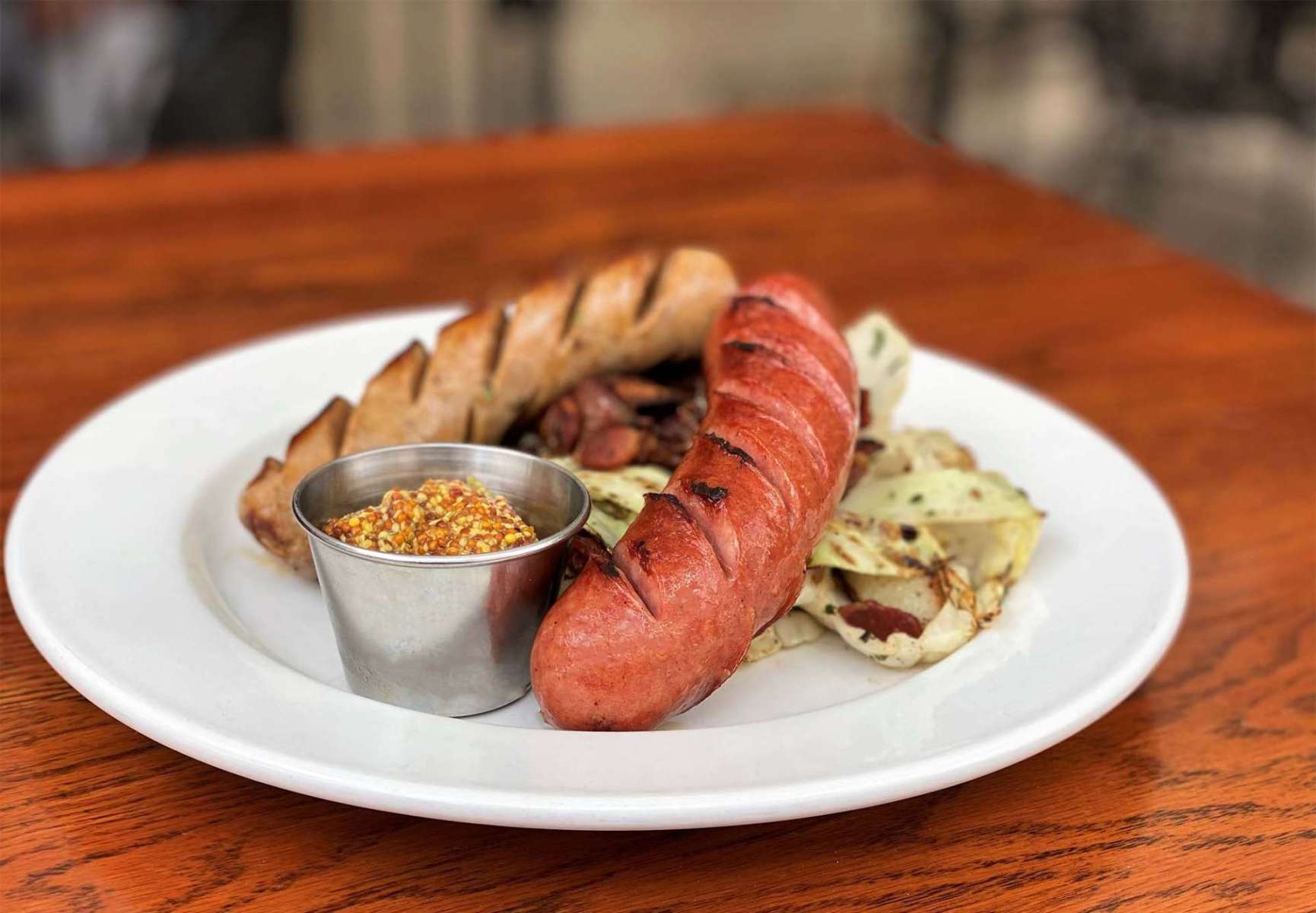 2159 W Chicago Ave, Chicago, IL 60622
Tuman's celebrates Oktoberfest with an all-day kickoff party on Saturday, September 17, and an ongoing celebration of seasonal beers and brats through Monday, October 31. The kick-off party tapping features eight Oktoberfest beers, including award-winning German Festbiers, German-inspired Chicago-made beers, and a limited-release bourbon barrel-aged Märzenbier. The classic Festbiers are served in traditional steins; pricing is $8 for a half-liter and $15 for a liter. The barrel-aged beer is served in a 13.2-ounce snifter ($8).
The bar also debuts a $15 Paulina Meat Market Smoked Thuringer Brat and Oktoberfest Pork Beer Brat Dinner at the kick-off party. The brats are served with sauteed cabbage, crispy bacon, and roasted potatoes, plus a side of German mustard (available after 4 p.m. daily from September 17 through October 31).
916 W Fulton Market, Chicago, IL 60607
We are dusting off our Dirndls and Lederhosen for Oktoberfest at the Market! Time Out Market partnered with Sam Adams this year to bring you a weekend full of Beer & events! The celebration begins on Friday October 7, 2022, featuring DJ, Stein Hoisting Contest, Oktoberfest Sampling & Giveaways, and a pop-up bar with Steins and Sam Adams Octoberfest. Kid-friendly events can be found over the weekend combined with more music and beer for the adults. Tickets are now available here.
417 N. Ashland Ave. Chicago, IL 60622
Sure, the Brew Yards aren't hosting a patio party this year. But what's a better place to go for all the Oktoberfest beers than this beer paradise!? Grab a weekend cabana with your friends, or a weekday reservation. Explore over 40 beers on tap alongside BBQ meat and delicious sides at their cashless, self-serving bar! Reservations are available via Tock.
205 N Broadway, Aurora, IL 60505
30W315 Calumet Ave W, Warrenville, IL 60555
Steins full of Atom Smasher. Live Oompah music. The German food favorites. It's Oktoberfest season! This year, Two Brothers Brewing will have two fests at their two locations:
Aurora, IL – Sunday, Sept. 18th
Warrenville, IL – Saturday, Sept. 24th
Each Oktoberfest will have everything you've love: steins full of Atom Smasher, German food favorites, live Oompah music, stein holding contests, etc. The best part? Both events are free!
360 Historical Ln, Long Grove, IL 60047
Lake County's destination brewery, Buffalo Creek Brewing, will tap into its German heritage when it hosts its annual Oktoberfest celebration, September 30th through October 2nd. The all ages, family-friendly festival features indoor and outdoor festivities throughout the brewery's Bavarian-themed taproom and two acres of sprawling lawns, biergarten and tented pavilions. Besides traditional beer and food, the free festival is full of traditional Bavarian music, open-air performances, competitions, and outfits.
all locations
Wildfire locations in Chicagoland will be hosting Metropolitan Oktoberfest Beer Dinners. The dinners will feature a four-course German-inspired menu each paired with a Metropolitan brew to complement. Megan Simon, Metropolitan Street-Level Suds Slinger will join as guest speaker to discuss the evening's pairings.
Dates for the Metropolitan Oktoberfest Beer Dinners at each location are as follows:
Wildfire – Oak Brook: September 19
Wildfire – Schaumburg: September 20
Wildfire – Glenview: September 21
Wildfire – Lincolnshire: September 22
Feeling tempted? Make your reservations here!
7110 Lincoln Ave, Lincolnwood, IL 60712
Celebrate Oktoberfest at L.Woods with a Bavarian Pretzel in one hand and a Hofbrau Dunkel in the other! Enjoy traditional German favorites like Pork Schnitzel, Pecan Pie Cobbler, German brews, and more from 12:00 PM – 8:00 PM. Oktoberfest specials are served a la carte and are available for dine-in, carryout, and delivery.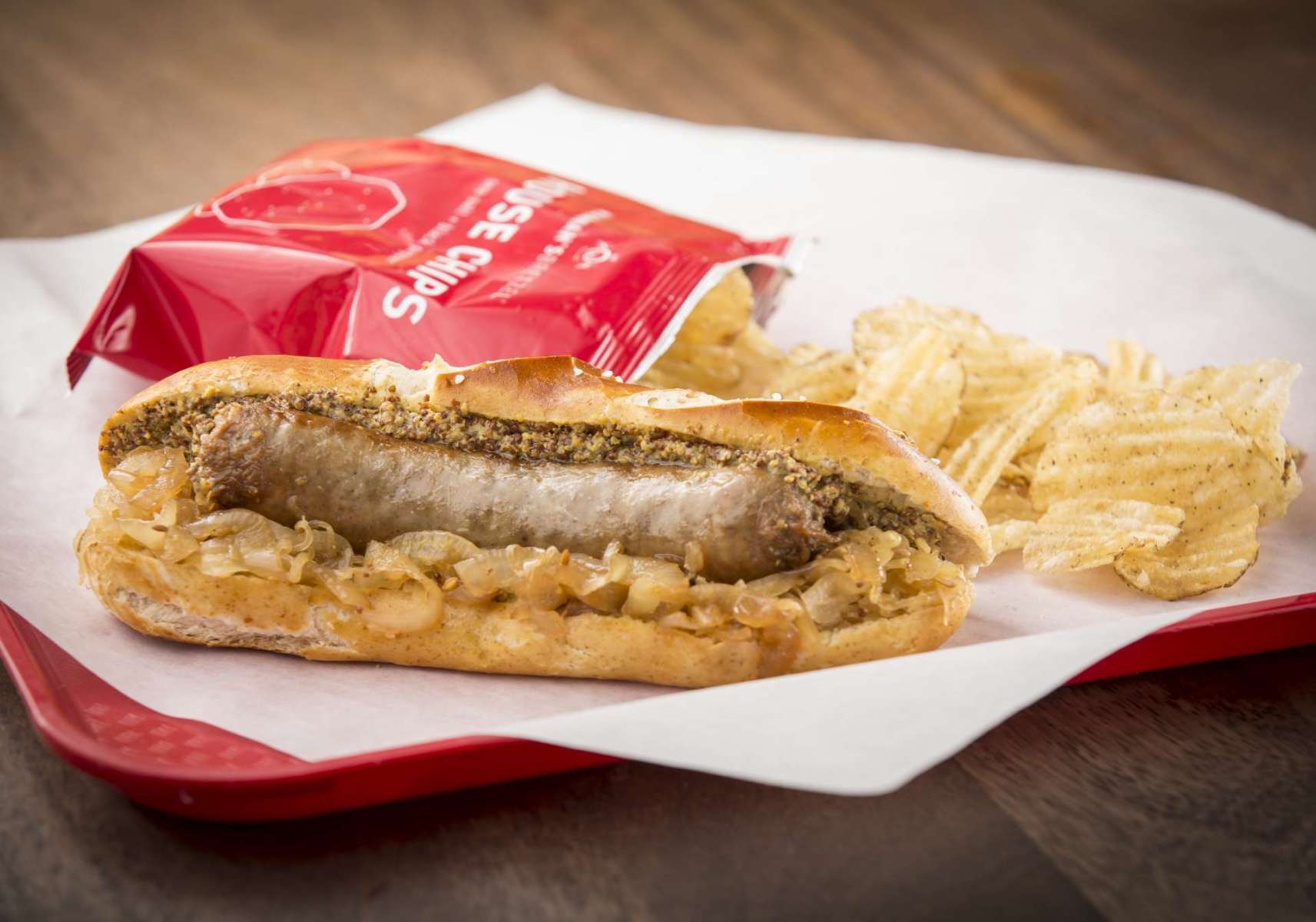 400 N La Salle St, Chicago, IL 60654
Hannah's Bretzel is helping Chicagoans celebrate early with the launch of their new Oktoberfest sandwich. Now available at all of Hannah's Bretzel locations, diners can indulge in the Oktüberfest Sandwich made with Gene's Chicago Pork Bratwurst, Grandma Nina's Bavarian Style Sauerkraut, whole grain honey mustard, caramelized onions, on homemade pretzel bread.
In addition to the Oktüberfest Sandwich, diners can also now enjoy Butternut Squash Soup or Kale White Bean Bratwurst Soup. Hannah's Bretzel is one of Chicago's most sustainable restaurants. With a storied track record of operating with the least environmental impact possible, these über sandwich makers live and breathe sustainability every day.
Featured Image: Two Brothers Brewing