Great Christmas movie. Check.
Great Chicago movie. Check.
This December, the best of both worlds are coming to life together this holiday season as the Home Alone house will be open for four fans to stay at, via Airbnb. The best part? Buzz McCallister will be hosting. OK, maybe that's not the best part but it's pretty damn cool.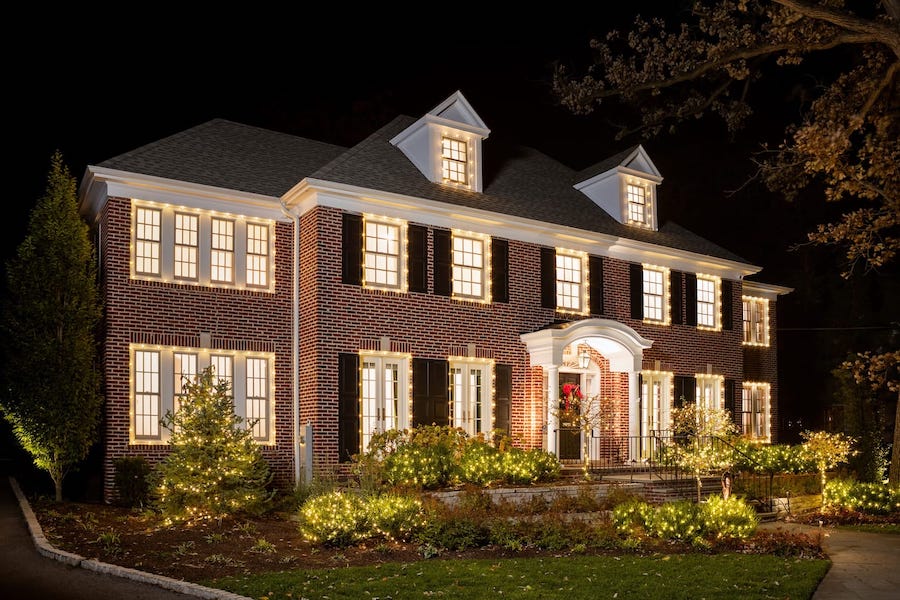 Basically, here's the lowdown. On December 7th, you can enter in the movie-lover sweepstakes for a one-night stay at the McCallister house in Winnetka, IL. The one-night stay itself will be on December 12th and should you win it'll only cost you $25 for the night plus fees. All things considered for Winnetka you might as well be robbing the joint like Mave and Harry at the price point. Included in the stay is, yes, Buzz (aka actor Devin Ratray) and his tarantula, a trimmed tree, "booby traps galore," and an incredibly unique 90s-style food spread that includes Chicago favorites and microwavable mac and cheese. It's like going back to 1990!
Additionally, Airbnb will be making a one-time donation to La Rabida Children's Hospital in Chicago, which is pretty dope.
get ready to celebrate the holidays on the most boring street in the united states of america… because the timeless house where the home alone story began is officially bookable on airbnb. 🎄

filthy animals can request to book on december 7 at 1pm CT. https://t.co/HcTybz2Dd8 pic.twitter.com/JSm59Jeo1C

— Airbnb (@Airbnb) December 1, 2021
"You may not remember me as particularly accommodating," a statement attributed to Buzz reads on Airbnb's blog, "but I've grown up, and I'd be happy to share my family home – my pizza, even – with you this holiday season. Just try not to let my tarantula, Axl, loose this time."
The promotion comes on the heels of the release of Home Sweet Home Alone—the sixth (yes, sixth) entry into the franchise—on Disney+ a few weeks ago. The new installment sees the return of Ratray as an older Buzz, as well as stars Elle Kemper, Kenan Thompson, Rob Delaney, and Pete Holmes and has received a whopping 3.5/10 rating on IMDb.
Hopefuls can begin bidding for their chance to stay at the McMansion on December 7th at 1PM CST via Airbnb's website. Happy Holiday's, ya filthy animals!
Images courtesy of Airbnb