The easiest summer fix is a fruity pitcher of Sangria. But we can't always be easy! On the days when you're feeling sophisticated, elegant, and adventurous, you should certainly try some of the best summer cocktails in Chicago. Any Windy City residents know that the seasonal drinks created by brilliant bars and restaurants around Chicago each year are the absolute highlights nobody should miss. So, what are you waiting for? The best summer drinks are here!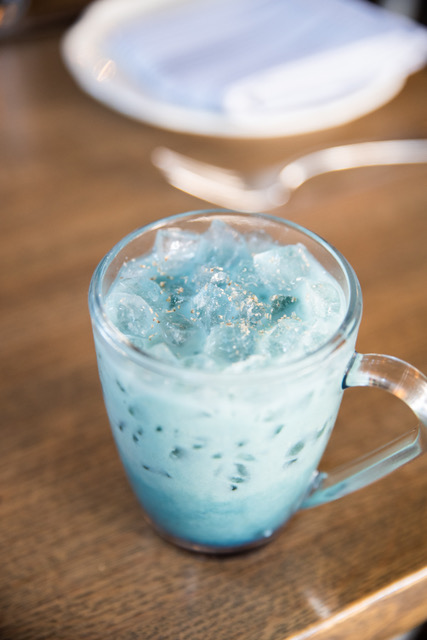 1840 W North Ave, Chicago, IL 60622
Looking for a perfect workday summer cocktail? Try the Electric Matcha Latte. This lunch menu favorite reminiscent of blue summer skies is made with Espolon Reposado tequila, Licor 43 and blue matcha for its gorgeous hue, then mixed with oat milk and honey before being topped with freshly grated nutmeg for an aromatic touch. (Large $16 / Small $8)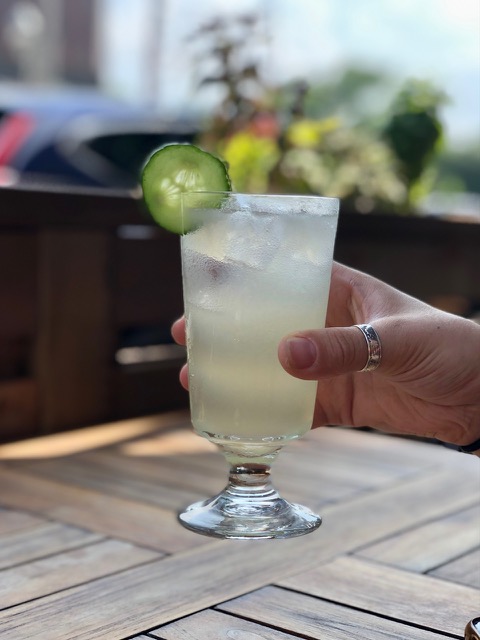 2200 N California Ave, Chicago, IL 60647
The best summer cocktail in Chicago this year? Into the Pale Mist ($12) at Lardon!
This cocktail is like walking through a garden while descending a mountain as a pale mist slowly creeps by. The Mizu 'Green Tea' Shochu is the star, complemented by bright citrus from fresh lime, Italicus Rosolio di Bergamotto and Fever Tree Yuzu Soda. Cucumber adds to the umami story and enhances the matcha flavor from the Ureshino green tea leaves in the shochu, leaving you with a dynamic, borderline ethereal concoction.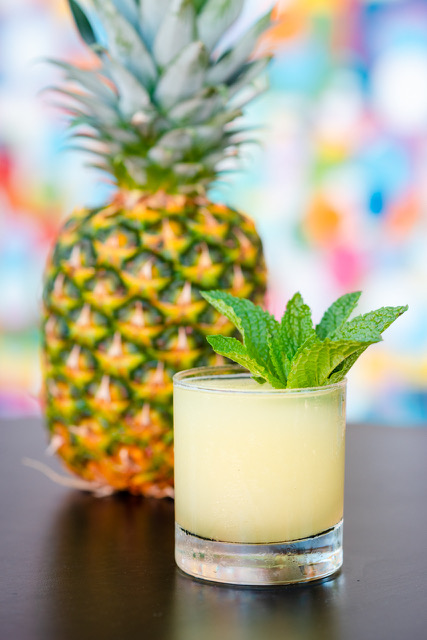 1520 N Damen Ave, Chicago, IL 60622
The James Beard Award-winning bar responsible for pioneering Chicago's craft cocktail renaissance brings its signature elevated touch to the frozen cocktail movement with this herbaceous and nuanced sip. The team blends Corazón Blanco Tequila, Strega Italian liqueur, pineapple, and lemon with a fruit-forward Dr. Loosen Riesling base to create Friesling ($13), a chilled drink that is every bit as interesting as the innovative classics the institution is known for.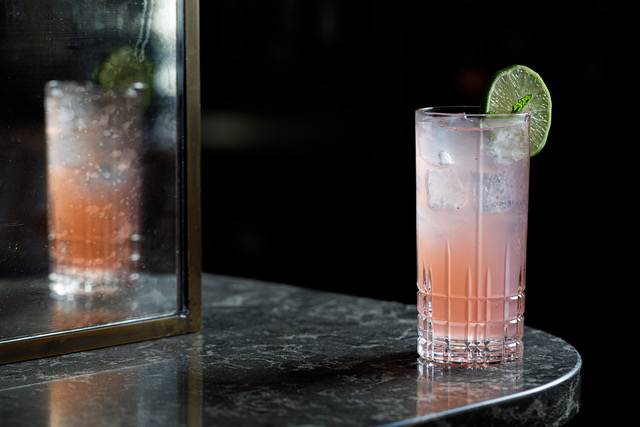 230 N Michigan Ave 24th Floor, Chicago, IL 60601
Named for the beloved Japanese-American actor known best for his role in The Karate Kid, the Pat Morita ($20) is a Paloma-inspired cocktail that is the epitome of refreshing outdoor summer sippers. Made with Patron Reposado, the drink brings in floral notes with a house-made rose syrup, with the sweetness balanced out through a combination of freshly squeezed lime juice and pink grapefruit juice.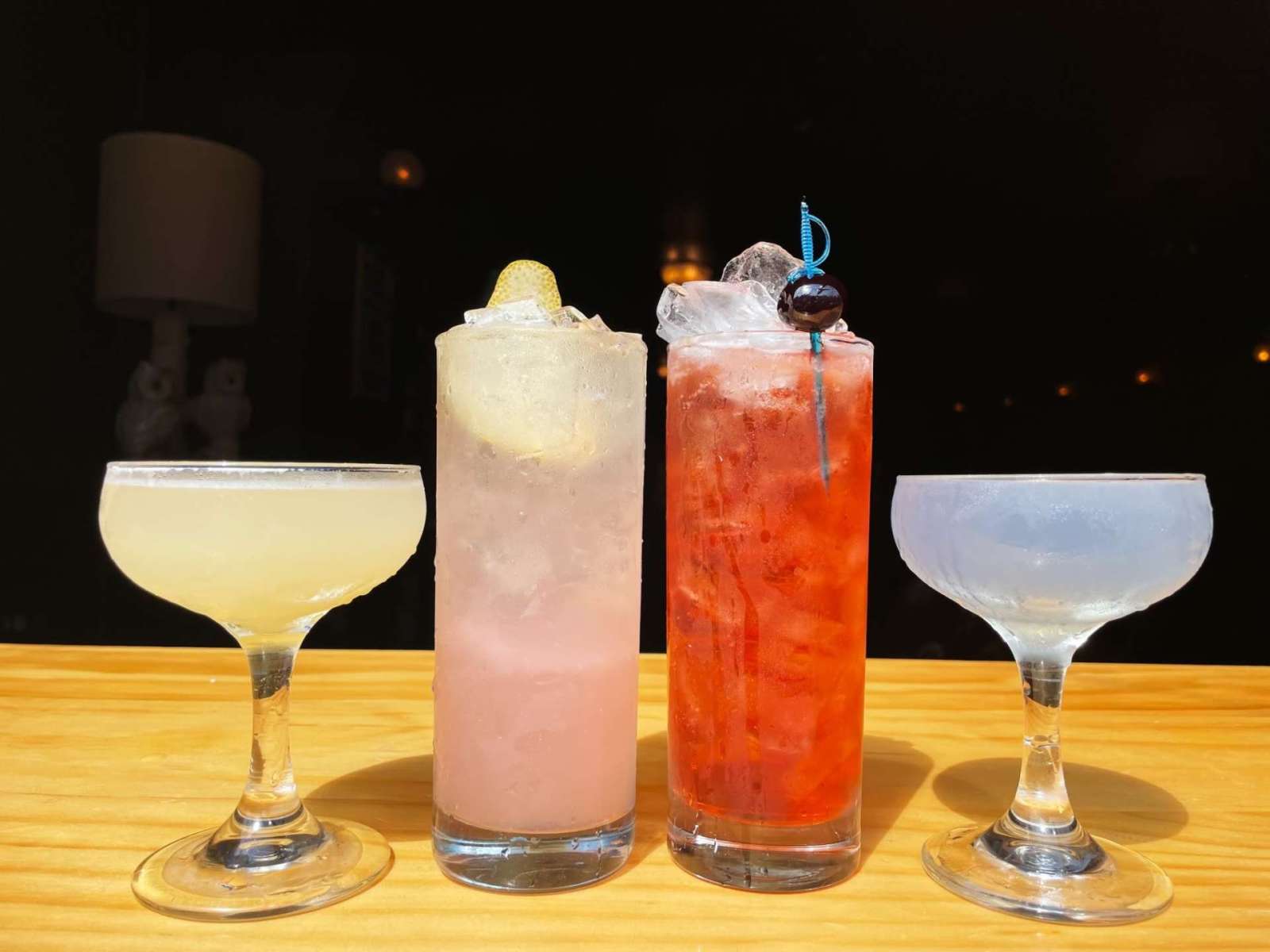 2521 N Milwaukee Ave., Chicago, IL 60647
Voted Best 4am Bar in the city by the Chicago Reader every year since they opened their doors in 2011, The Owl has become known as the late night destination in Logan Square. On their new summer sipper menu is the Little Bitty that features El Buho Mezcal with notes of caramel, vanilla, salt, citrus, and dark chocolate paired with creme de violette to give it a floral and sweet taste, peach liqueur and garnished with a lemon.
1910 N Milwaukee Ave, Chicago, IL 60647
Remedy, the popular happy hour and late-night bar on the border of Bucktown and Wicker Park, recently added refreshing new summer drinks to their rotating menu of eclectic cocktails.
Named for the season, the Bug Juice features Sweet Gwendoline French Gin which is infused with Figue de Solliès, a variety of fig grown in the South of France. The cocktail features notes of juniper, pear, green apple, and pepper providing a unique, round finish with hints of citrus.
Inspired by summer blooms, the Winthrop leans more on the floral side with citrus notes. Perfect for a summer party, The Passionably Late is a bubbly tropical drink with a rich passion fruit flavor from the Chinola paired with floral, earthy notes from the Aviation gin.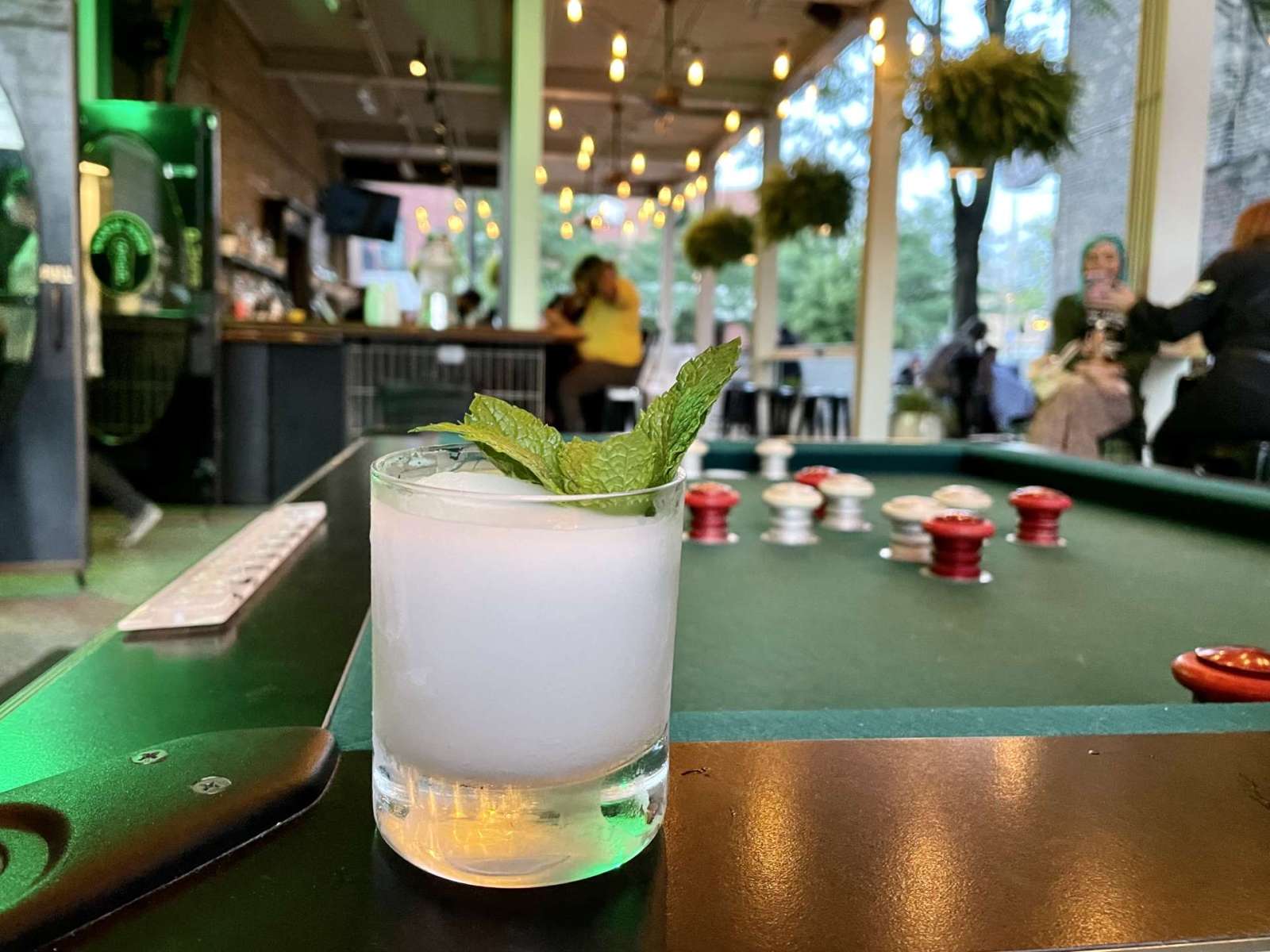 2924 N Central Park Ave, Chicago, IL 60618
Avondale's newest indoor-outdoor neighborhood bar, Central Park Bar, has added a Frozen Mojito to the menu just in time for summer. It's a refreshingly classic mojito combining rum, lime, mint, and sugar but is served as a smooth frozen cocktail with a mint leaf garnish. Guests can enjoy their libation while experiencing Central Park Bar's 3,500 square-foot Backyard Bar complete with a covered outdoor bar, bumper pool table, picnic tables, porch swings, and fire pit.
243 E Ontario St, Chicago, IL 60611
Stop by W XYZ every Tuesday, Thursday, and Saturday to sip on a "Blue Stripe" cocktail and indulge in Crispy Fish Tacos, a Korean BBQ Pork Sandwich or Garlic Parmesan Wings while listening to one of the acts. Or, choose from other summer cocktails, such as Firecracker, made with Seagram 7 and cranberry, or American Glory, made with champagne, orange juice, and lemonade.
Featured Image: Remedy