National fried chicken day is right around the corner, so you better get ready to jump on the bandwagon! We've honestly been dying to do a roundup for the best fried chicken in Chicago ever since we put together Chicago's best chicken & waffles, and now is our chance! Whether you love dark meat, white meat, or are a tender person, you'll find someplace from this list to satisfy your cravings.
1962 N Halsted St, Chicago, IL 60614
Surf and Turf? Nah. How about Chicken & Crab! Quality Crab & Oyster Bah is here to swoop you off your feet with the Fried Chicken & King Crab meal combo, paired with a glass of bubbles and the house signature hot sauce! (Be careful, it's really spicy!) Or, you can go the old-schooled way and take a bucket of chicken togo — again, don't forget the hot sauce!
63 W Grand Ave, Chicago, IL 60654
You thought Sushi-san only had Sushi? So wrong. Japanese people are actually know for their unique fired chicken! In our humble opinions, Sushi-san's Togarashi Chicken Nuggets is definitely one fo the best fried chickens in Chicago. They're fresh, spicy, and perfectly breaded. A perfect kick for a lazy, muggy summer afternoon!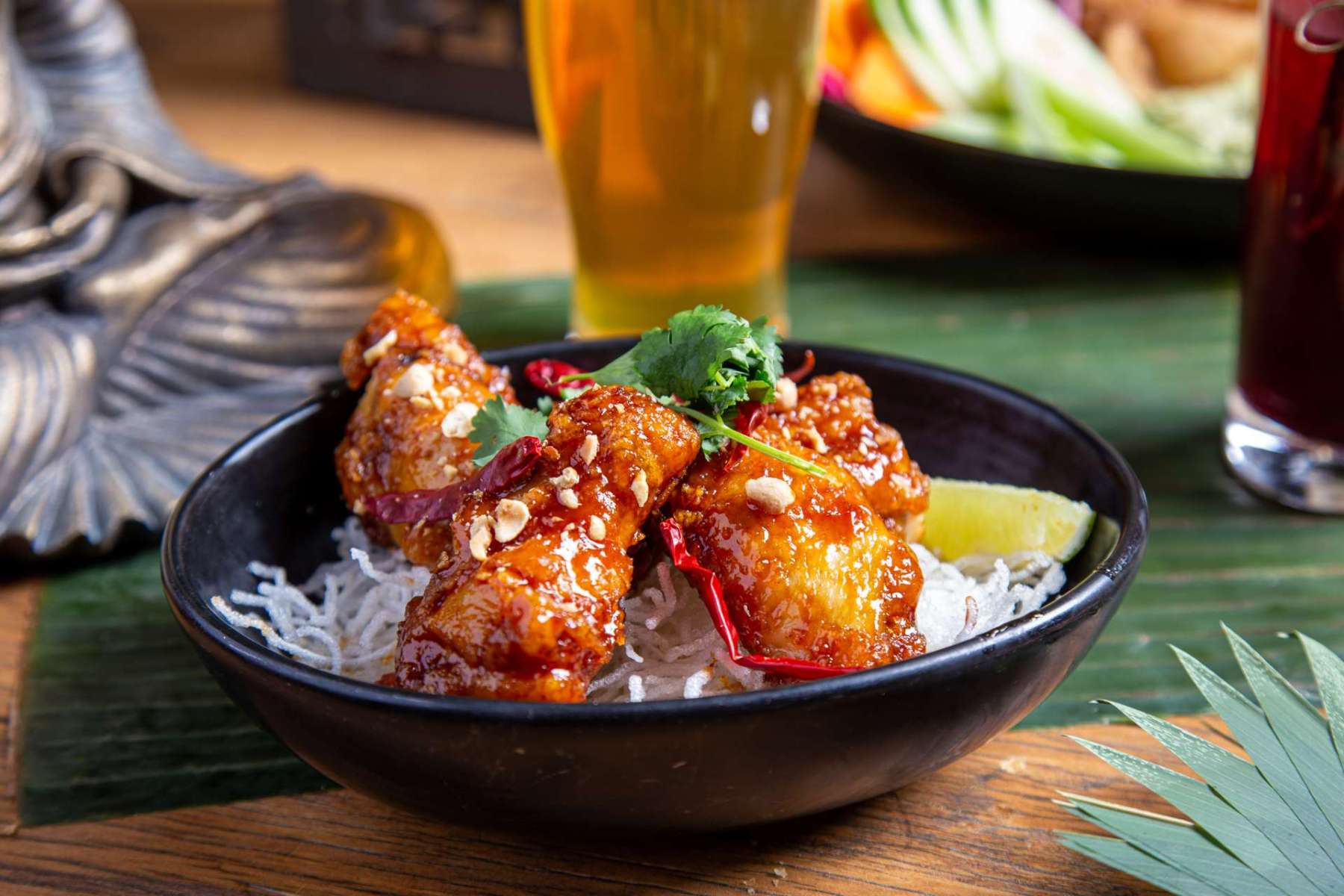 110 W Illinois St, Chicago, IL 60654
Speaking of asian fried chicken, of course, we cannot leave Sunda New Asian out. With a recently launched brunch program, diners now have more crispy delicious options at Sunda. Choose from the Happy Hour Seoul Fried Wings, brunch Ube & Chicken Waffles or Japanese Fried Chicken, and the classic Korean Fried Chicken Steamed Buns with crispy chicken thighs and asian slaw!
all locations
Make it easy. If you are looking for the best fried chicken in Chicago, you just can't go wrong with Boxcar Betty's. We're obsessed with their classic crispy chicken sandwich lately thanks to its sweet and savory flaovor. However, if you want someting more daring, try their DIY sandwich and make a crazy combo of your own! PS: the Agave Buttermilk is where it's at!
847 W Fulton Market, Chicago, IL 60607
Do we need to say anything else? You can never go wrong with Gus's! Get a half chicken order with two sides, or a chicken bucket (dark or white meat) for the family. We love their Mac & Cheese and potato salad. And of course, don't forget to add an order of fried green tomatoes!
3361 N Elston Ave, Chicago, IL 60618
Half of fried chicken is about the dressing. And Honey Butter Fried Chicken has the best spicy honey dip in town. We also love their honeycone cornbread and sweet butter. All in all, this place is a fantastic destination for some unapologetic guilt-pleasure.
2026 S Clark St unit g, Chicago, IL 60616
In collaboration with Tsaocha, one of the best bubble tea havens in Chicago, BB.Q Chicken is the most authentic Korean fired chicken spots in town. Choose from savory to insanley spicy and enjoy the soft, tender, juicy Korean fried bbq chicken. This place will keep you licking your fingers and coming back. How do we know? Well… just look at our Doordash ordering history.
1160 W Grand Ave, Chicago, IL 60642
Personally, we prefer their smoked chicken more than anything. But their fried chicken iis just as good. This black-owned restaurant lives up to its name. Go with the classic fired chicken, or try their BBQ offerings like the cherry smoked thighs. We also love their rice and gravy. Honestly, a side order isn't enough. We need a full order!
444 N Wabash Ave, Chicago, IL 60611
If you love fried chicken, you need to check out K+K. Their portions are solid, and their flavors are quite unique compared to other places in town. Go with their flavorful fried chicken, or try the classic chicken & waffle. While you're at it, why not add a side of the signature mac & cheese and a cocktail to make it a full meal?
5200 N Elston Ave, Chicago, IL 60630
Do you believe in your spicy tolerance? Then, come challenge Mother Clucker's nashville hot fried chicken! We confess. We reached our limit on this one. But that's why this place is so good! It's worth risking getting your lips and tongue burnt! They also have a wide variety of cajun Po Boys and delicious sides.
all location
Another tasty spicy fried chicken spot in Chicago is the Budlong. With five locations, the Budlong is here to satisfy your clucking craving any day, anywhere. If you've never been there, you HAVE TO try the iconic spicy chicken sandwich. By the way, their mac and cheese is also truly spectacular.
Featured Image: The Budlong Hot Chicken