You've probably gone through our list of the best burgers in Chicago. But you know how Chicago's food scene is: there are always new things happening! So, just in case you want to try something new for this year's National Burger Day, below are the new-finds we've gathered this year that you absolutely should not miss out on!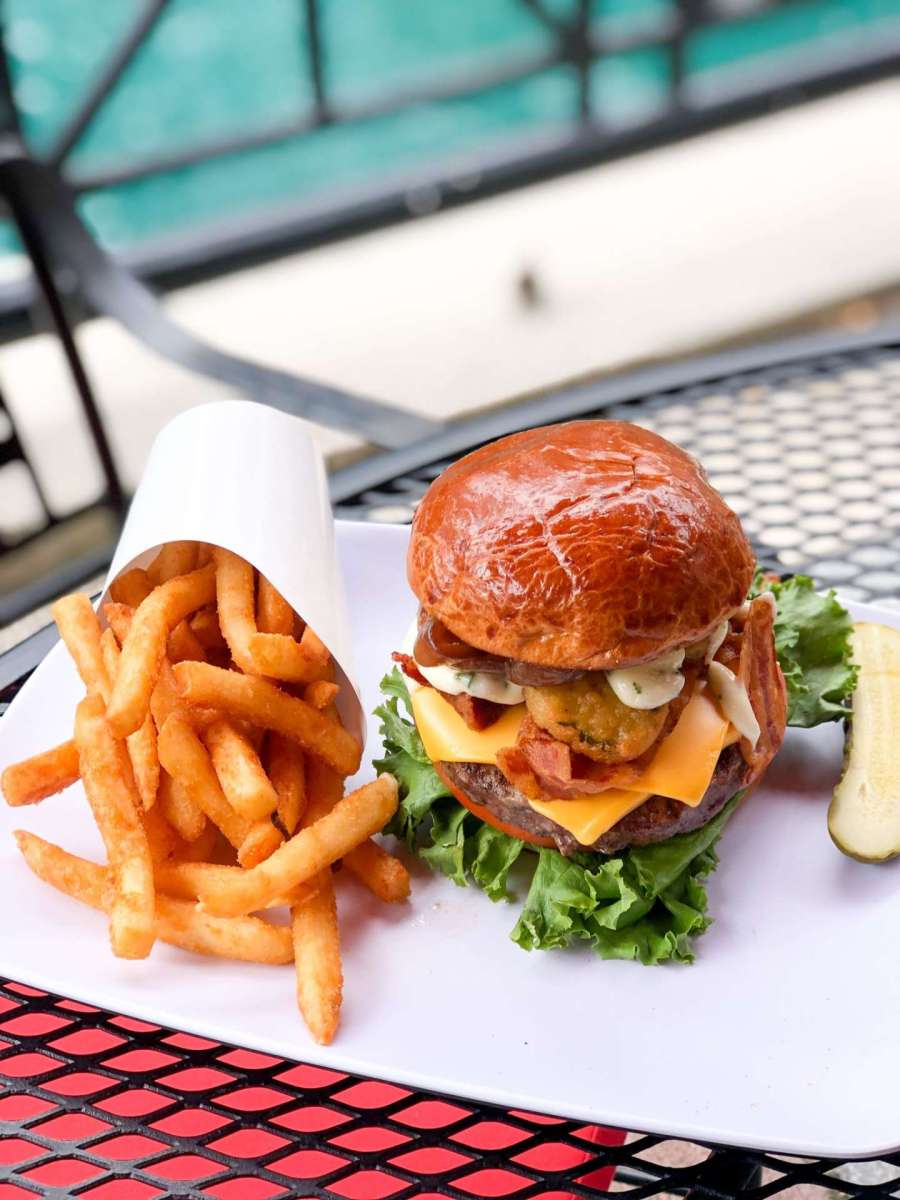 301 E North Water St, Chicago, IL 60611
Just in time for National Burger Day, Chicago Burger Company offers the juiciest ones in town and it is now open daily for the summer from 11:00 a.m. to 7 p.m. Located on Chicago's famous Riverwalk, the lively restaurant with an outdoor patio offers guests classic burgers and sandwiches, seasonal salads, thick shakes, and innovative cocktails. Our fave menu items include:
The CBC Burger with house-seasoned beef, American cheese, caramelized onions, applewood bacon, garlic-herb aioli and fried pickles
The Beyond Burger 2.0 that totally tricks you into believing it's made with real meat.

The Roasted Veggie Sandwich, made with grilled portobello mushroom, roasted cauliflower, zucchini, red pepper, Parmesan cheese and balsamic glaze.
To celebrate Burger Month, these juicy burgers will be on Bah's Happy Hour for the entire month of May for $9.95, plus tax (gratuity not included), available for dine-in only..  Happy Hour is available Monday – Friday from 4:00 – 6:00 PM.
Prime Burger: Slagel Farms beef patty, Roquefort Cheese Sauce, crispy onions, Dijonaise
Uncle Orkie's Burger: Double Slagel Farms beef patties, American Cheese, caramelized onion, Louie Sauce, house bread and butter pickles
all locations
As one of our all-time favorite restaurants for a quick work meal, Beatrix never falls behind on food day celebrations! So, let us share with you our favorite burgers from Beatrix:
Prime Burger: Whole grain toast or classic bun, Kennebec fries, housemade giardiniera, choice of aged white cheddar, Wisconsin Swiss or Havarti
Mushroom Quinoa Burger: Swiss cheese, baby kale, Kennebec fries, and sriracha aioli
While you're there, don't forget to check out their pastries and bakery items. Who doesn't want to finish the meal with sweet decadence after devouring a juicy burger, right?
all location
Celebrate National Burger Month & National Burger Day (May 28) by tackling the Epic AF Challenge. The Challenge includes Two double Black Angus Beef Epic Burgers stacked with Bacon, Cheddar Cheese, Lettuce, Tomato, Pickles, Grilled Onions and Epic Sauce served with a double order of Epic Fries, an order of Sweet Potato Fries, an order of Onion Rings, a 3 Piece order of Chicken Tenders and an Epic Shake. Those with dietary restrictions can choose the Halal or Vegetarian option too!
1955 W. Addison St. Chicago, IL 60613
658 N. Ashland Ave. Chicago, IL 60622
Did you know? Bartoli's actually offers a Pizza Burger and a Nonna Bartoli's Meatball Sub which is just as good. So, if you want something that's going to redefine your National Burger Day celebration this year, check out Bartoli's! They're also doing a unique Memorial Day Weekend fundraiser. Sales over Memorial Day weekend to Homes For Our Troops, a publicly funded 501(c) (3) nonprofit organization that builds and donates specially adapted custom homes nationwide for severely injured post-9/11 Veterans, to enable them to rebuild their lives.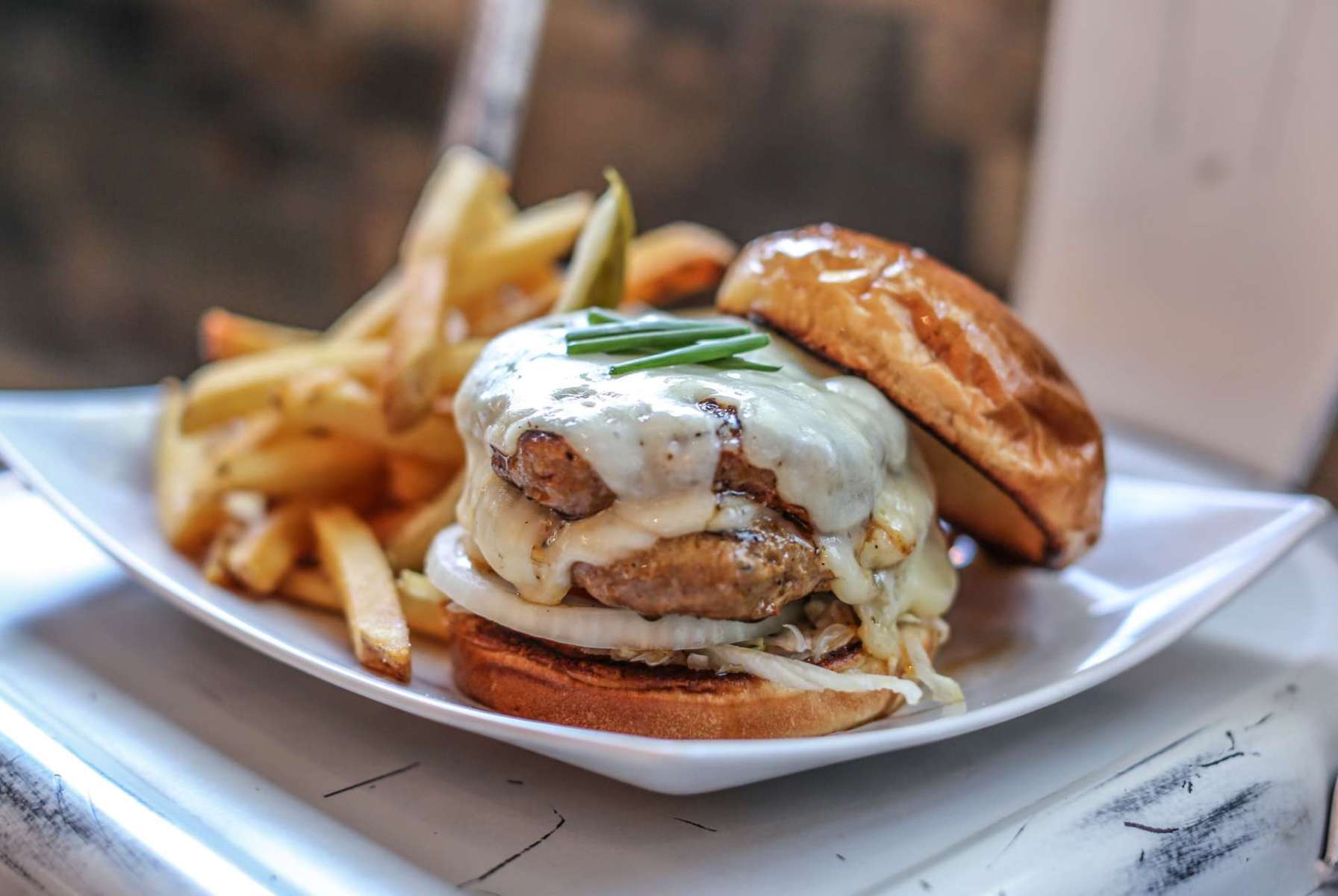 49 E Cermak Rd, Chicago, IL 60616
This American Takeout concept created by James Beard-nominated Chef Erick Williams features an array of mouthwatering burgers. Located near McCormick Place at 49 East Cermak Road in Chicago, the restaurant is takeout and delivery only and focuses on everyday eats that are approachable and affordable. So, if you want the celebration vibe but don't have other plans since this year's Burger Day overlaps with Memorial Day Weekend, put in an order for MSK's signature burgers! Our two faves are:
Say Cheese ($13.99): Double cheeseburger, lettuce, tomato, pickles, onion, seasoned mayo.
Good Afternoon ($16.99): Double Cheeseburger, bacon, pickles, onion, Swiss cheese, avocado, fried egg.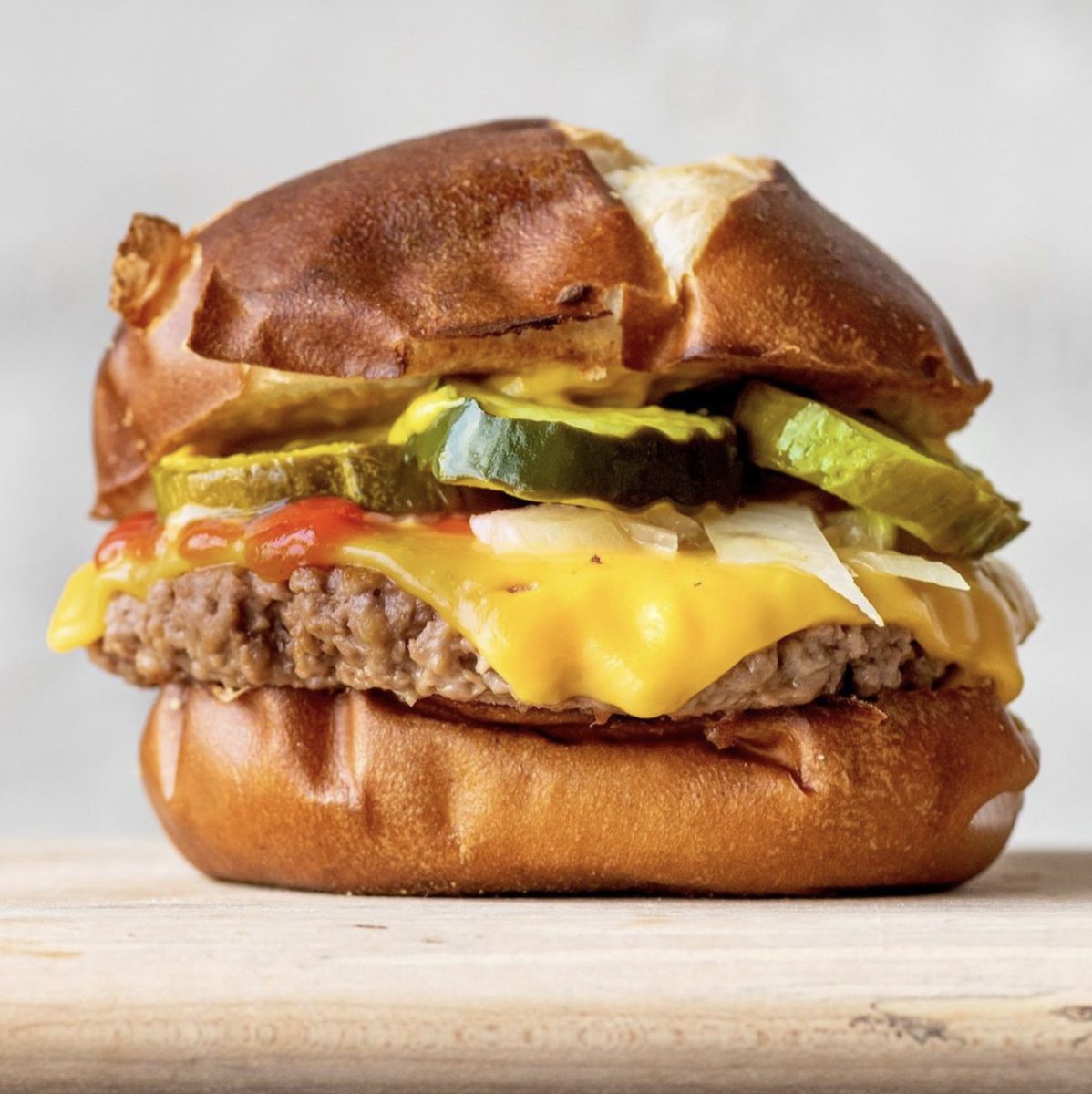 719 Church Street, Evanston, Illinois 60201
2315 Lincoln Avenue, Chicago, Illinois 60614
This new spot in Lincoln Park is here to impress this month with its delicious burgers. Try the classic Ele Burger that comes with American Cheese, onion, pickle, ketchup, and mustard, or something crazier like the Baja Burger or Zero Clucks. Also, all their burgers have a gluten-free option. Now that's inclusiveness!