Fat Tuesday is right around the corner, and you know what that means! Grab yourself some Paczkis and head out for a night of celebration as we kickstart Mardi Gras season! Hurricanes, half-priced shots, shrimp boil, gumbo… this is the week we can forget about our calorie restriction and drink and party all we want! Get ready to celebrate Fat Tuesday in Chicago at these local favorite spots!
1072 N Milwaukee Ave, Chicago, IL 60642
Join Frontier on Tuesday, February 21st for their annual Fat Tuesday Shrimp Boil. For only $49/person, guests can indulge in (all you can eat!) boiled shrimp, corn, and potatoes, in addition to one Abita or Hurricane & King Cake. Additional specials include $9 Hurricanes & Sazeracs and $5 Abitas. There will be two seatings offered, one at 5:30 PM and one at 8 PM. Seatings will be on a first-come, first-served basis. Score your ticket today via Tock, (5:30 seating, 8:00 seating) or their website.
1415 N Wood St, Chicago, IL 60622
Chicago's favorite NOLA-inspired restaurant will host a Fat Tuesday Burlesque Show! The show will begin at 10 PM with host Miss Nyxon and will be featuring performances by Camille Leon, Muffy St. Clair, and more (along with live music!). Offerings include $12 Frozen & Rocks Hurricanes, $24 Frozen Hurricane Yards ($20 refills), $12 Jambalaya, $21 1/2 Dozen Chargrilled Oysters, and more!
Ina Mae will be open from 11 AM-2 AM, with reservations being accepted between 11 AM-3 PM. Make your reservation today via Tock, or by visiting their website.
1925 W Cortland St, Chicago, IL 60622
Celebrate Fat Tuesday at the Bourbon Street of Bucktown, also known as Lottie's Pub. On Tuesday, February 21st, enjoy offerings that include $10 Ina Mae Hurricans, $10 Sazeracs, $10 Cajun Chicken Sandwiches, $10 Cajun Shrimp Tacos, and $8 Gumbo. Specials will be available all "Party Gras" weekend (Thursday, February 16th-Tuesday, February 21st). To reserve a table, please email lotties@pioneertaverngroup.com ; walk-ins are also welcomed.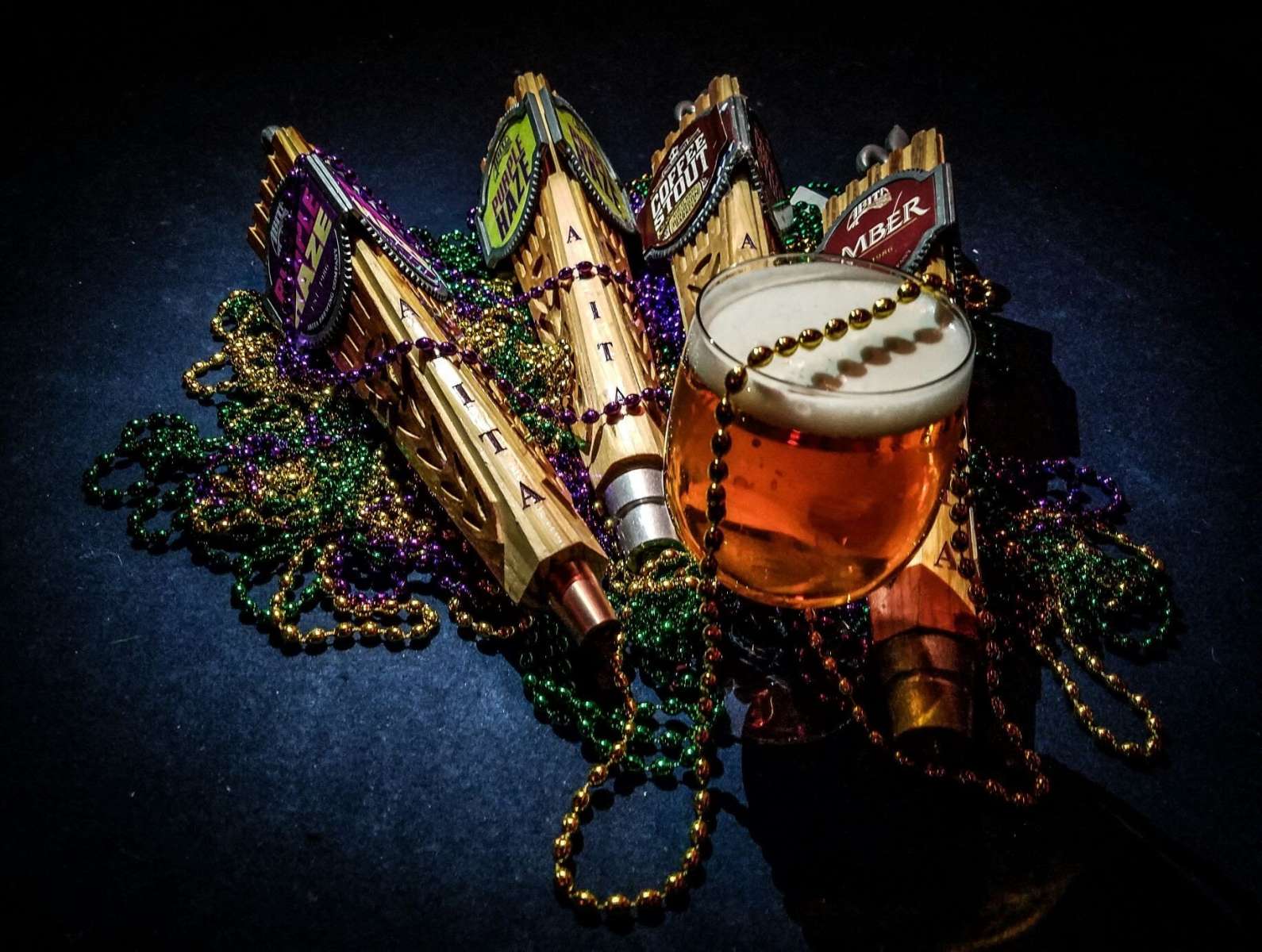 2683 N Halsted St., Chicago, IL 60614
aliveOne in Lincoln Park will celebrate Fat Tuesday on Tuesday, February 21 with $5 Abita Purple Haze beers and $6 aliveOne Daiquiris. Guests can kick off the evening with their half-price happy hour from 5 p.m. to 7 p.m. featuring half-off everything (excluding shots).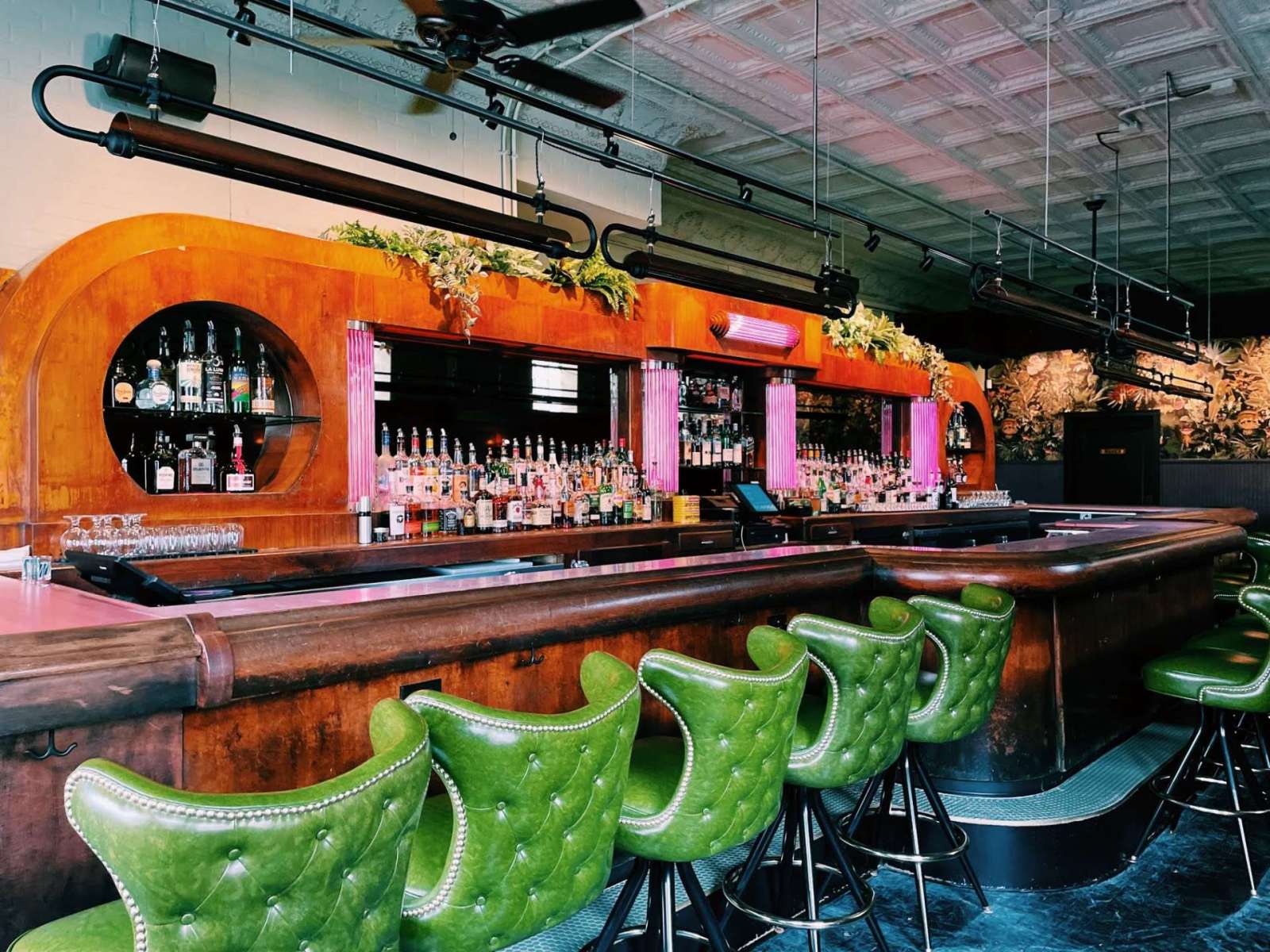 2924 N Central Park Ave, Chicago, IL 60618
Are you looking for an authentic NOLA celebration experience… I mean, drinking experience? Chicagoans are invited to get in the Mardi Gras spirit at Avondale's Central Park Bar on Fat Tuesday. Specials will include $6 Hurricane cocktails all night and half-price happy hour from 4 p.m. to 7 p.m.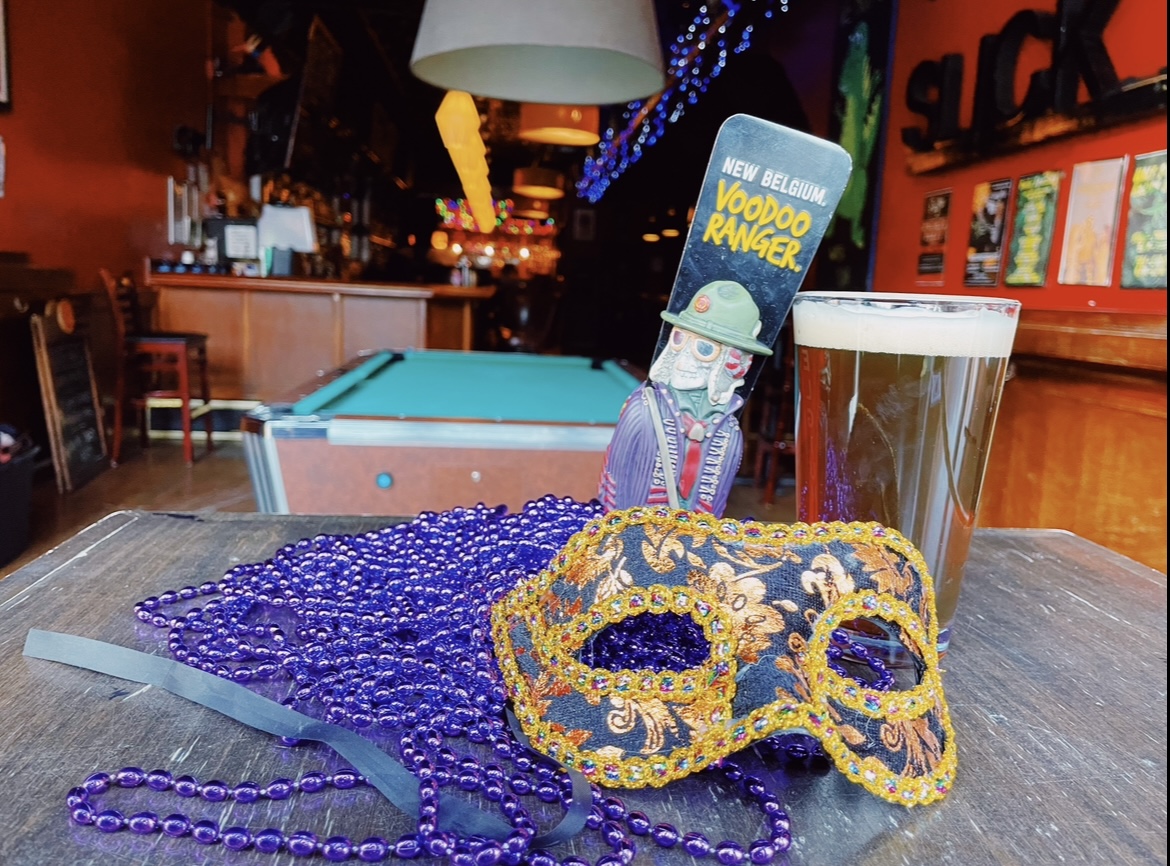 1944 W Division St., Chicago, IL 60622
On Fat Tuesday, Easy Bar will give away complimentary King Cakes from 7 p.m. to 9 p.m. (while supplies last). Guests who find a baby in their King Cake will win New Belgium swag. New Belgium beers will be available on tap for $4 each. Half-price happy hour will also be available from 5 p.m. to 7 p.m.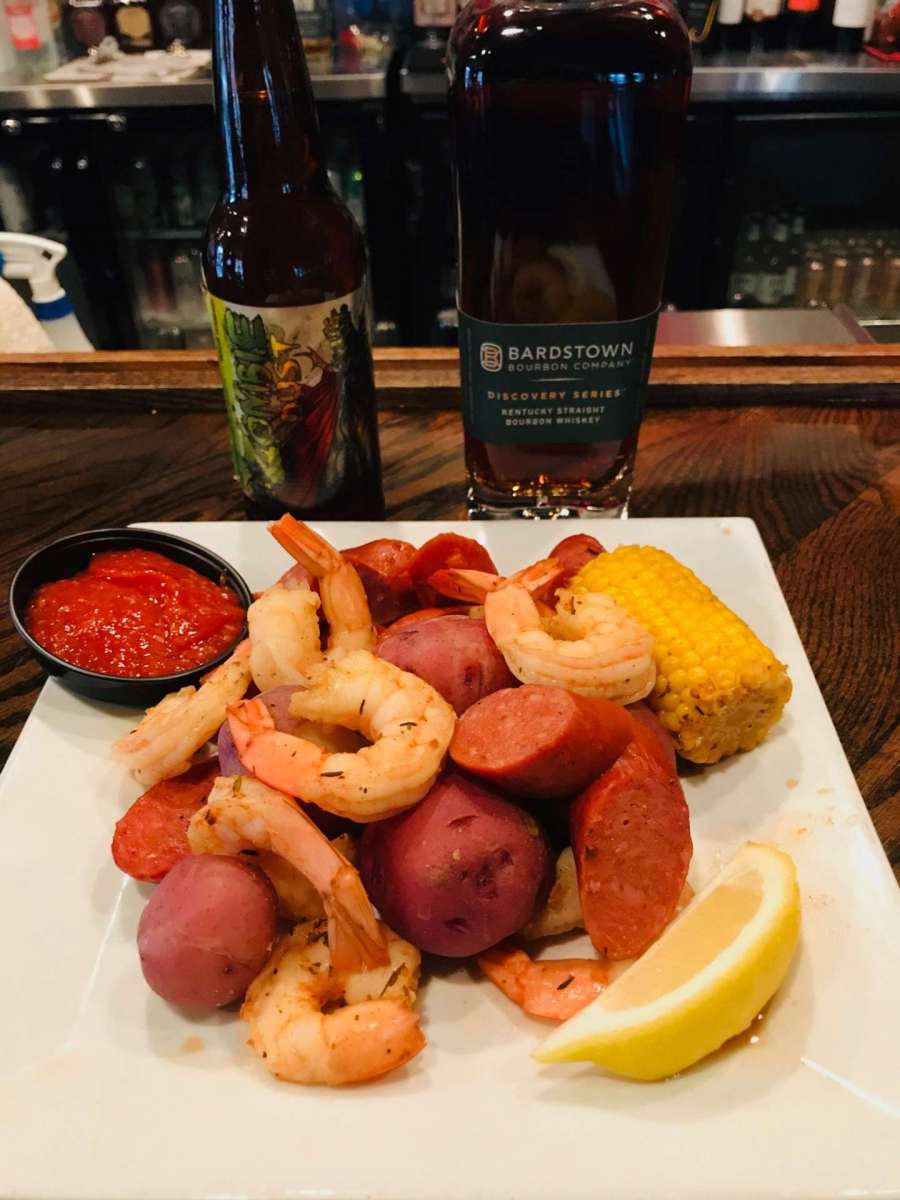 4128 N Lincoln Ave. Chicago, IL 60618
The Rambler will celebrate Fat Tuesday in their spacious, weatherproofed beer garden with specials like a Shrimp Boil Plate with jumbo shrimp, sausage, corn on the cob, and potatoes ($18). Drink specials will include $8 Pimms Cups and $8 Sazeracs. The Rambler will also offer a themed Island Oasis cocktail menu featuring $8 Hurricanes, Strawberry Daiquiris, Pina Coladas and Bushwackers.
Starting at 7 p.m on Tuesday, February 21, guests can participate in New Orleans-themed music trivia. Trivia will be free to join, and prizes will be awarded throughout the evening. Tables can be reserved by emailing events@theramblerchicago.com.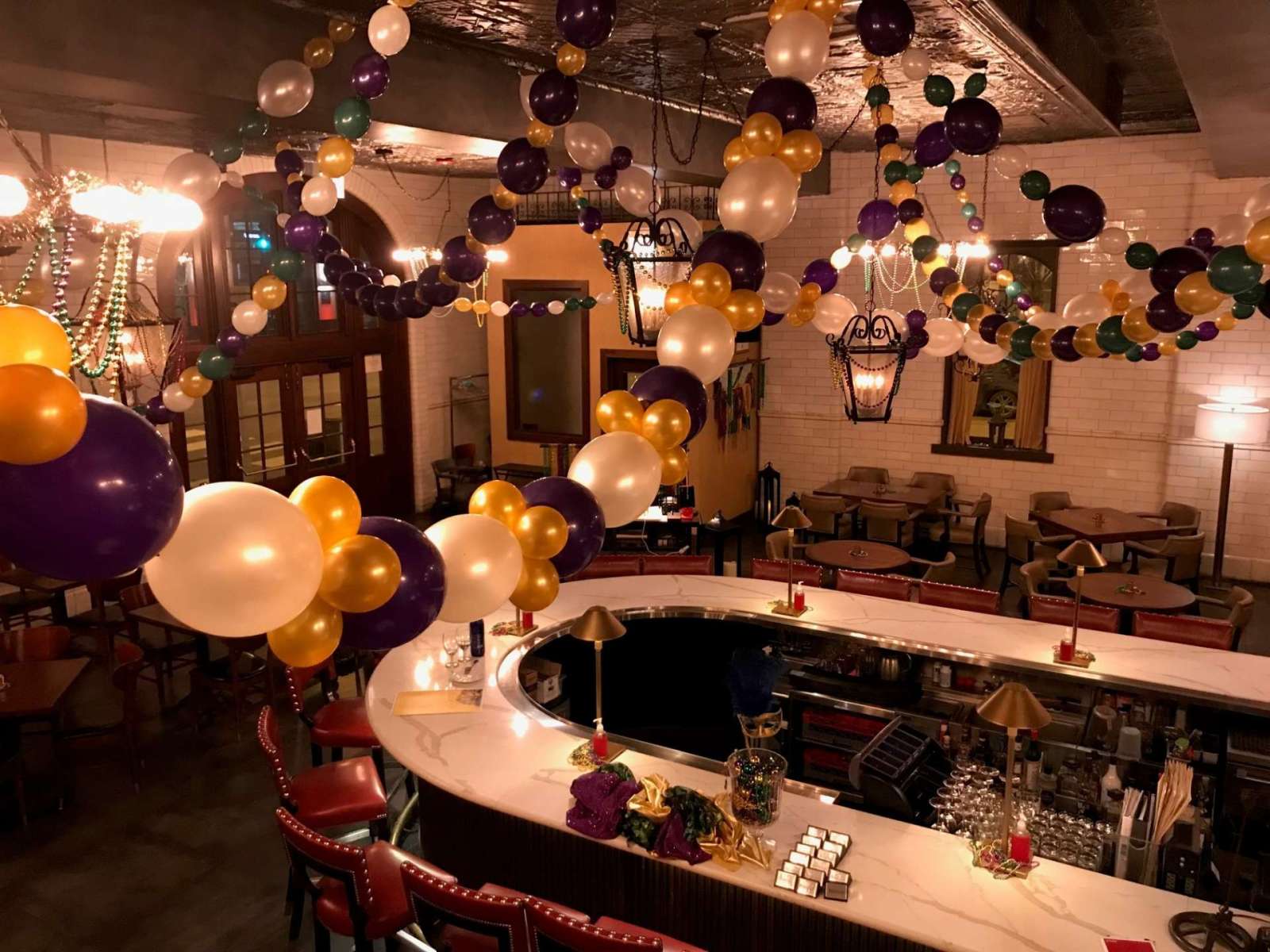 1401 S Michigan Ave, Chicago, IL 60605
From 5:30 p.m. – 10:00 p.m. on Tuesday, February 21, Guests may indulge in a special Fat Tuesday menu that brings to life all the flavor and fun of New Orleans while enjoying live music from High-Hat Second Line, a New Orleans brass and jazz band with a Chicago twist.
The Cajun-inspired menu will feature classic favorites including Crawfish Mac & Cheese, Cajun Fried Chicken Jambalaya, Shrimp Po' Boy, Creole Seafood Gumbo, and more. Specialty cocktails include Hurricanes and Sazeracs, with plenty of Abita Purple Haze beer flowing throughout the evening. The overall experience is available at $55 including tax and service fee, which covers the buffet, live music, and mardi gras beads.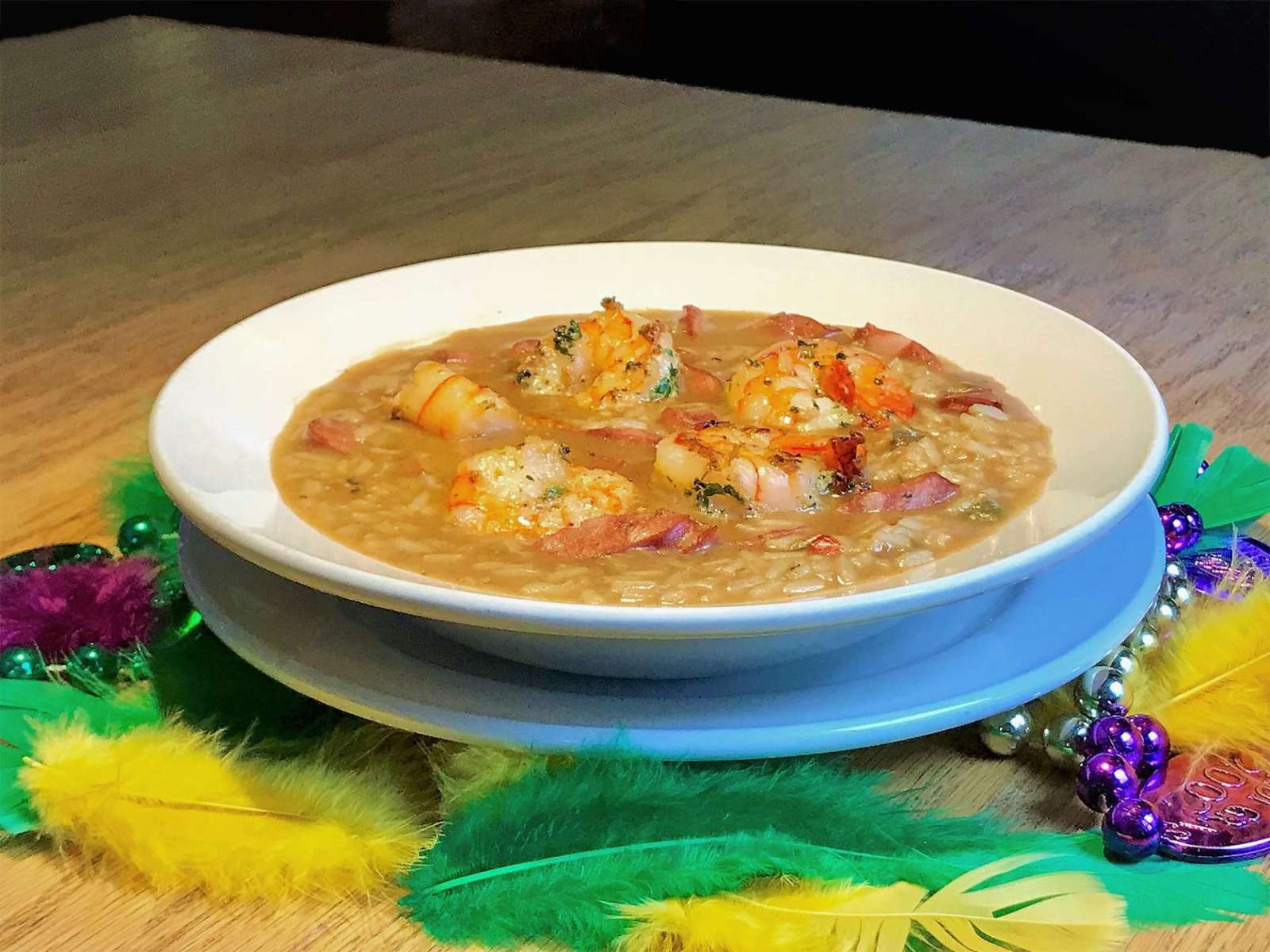 2159 W. Chicago Ave. Chicago, IL 60622
Is it even Fat Tuesday celebration if you don't fill yourself up with gumbo!? Tuman's celebrates Mardi Gras by augmenting the regular menu with a New Orleans classic on Fat Tuesday. Enjoy Louisiana-inspired Shrimp & Andouille Sausage Gumbo ($14) from 4-10 p.m. Tuesday, February 21.
Featured Image: Frontier Chicago