We already know this Summer will be filled with fun, music, and unforgettable memories. Seriously, our calendars are already filled with festival notes leading all the way up to mid-August. However, if you happen to have next weekend's schedule open, put West Fest down! With two stages, two sub-fests, and after parties, West Fest 2023 raises the bar to ensure a fun-tastic weekend you've never experienced!
Returning for its 19th year, West Fest 2023 promises an unforgettable weekend filled with sensational live music, delicious food,  various beverages, and family-friendly activities for all ages. From Friday, July 7 to Sunday, July 9, 2023, the three-day annual event has continuously raised the bar with its stellar lineup of emerging artists, live bands, and renowned DJs. Recognized as one of Chicago's most outstanding music festivals, West Fest Chicago will also feature food vendors and drink options from festival sponsors Goose Island, White Claw, Ritual Zero Proof, and Deep Eddy Vodka.
This year's festival will also benefit "Friends of" Talcott Fine Arts and Museum Academy and Jose De Diego Community Academy. For more information, visit their website here. The festival is free to attend, but a $10 donation is recommended.
Read More: Wicker Park Fest Announces 2023 Headliner Acts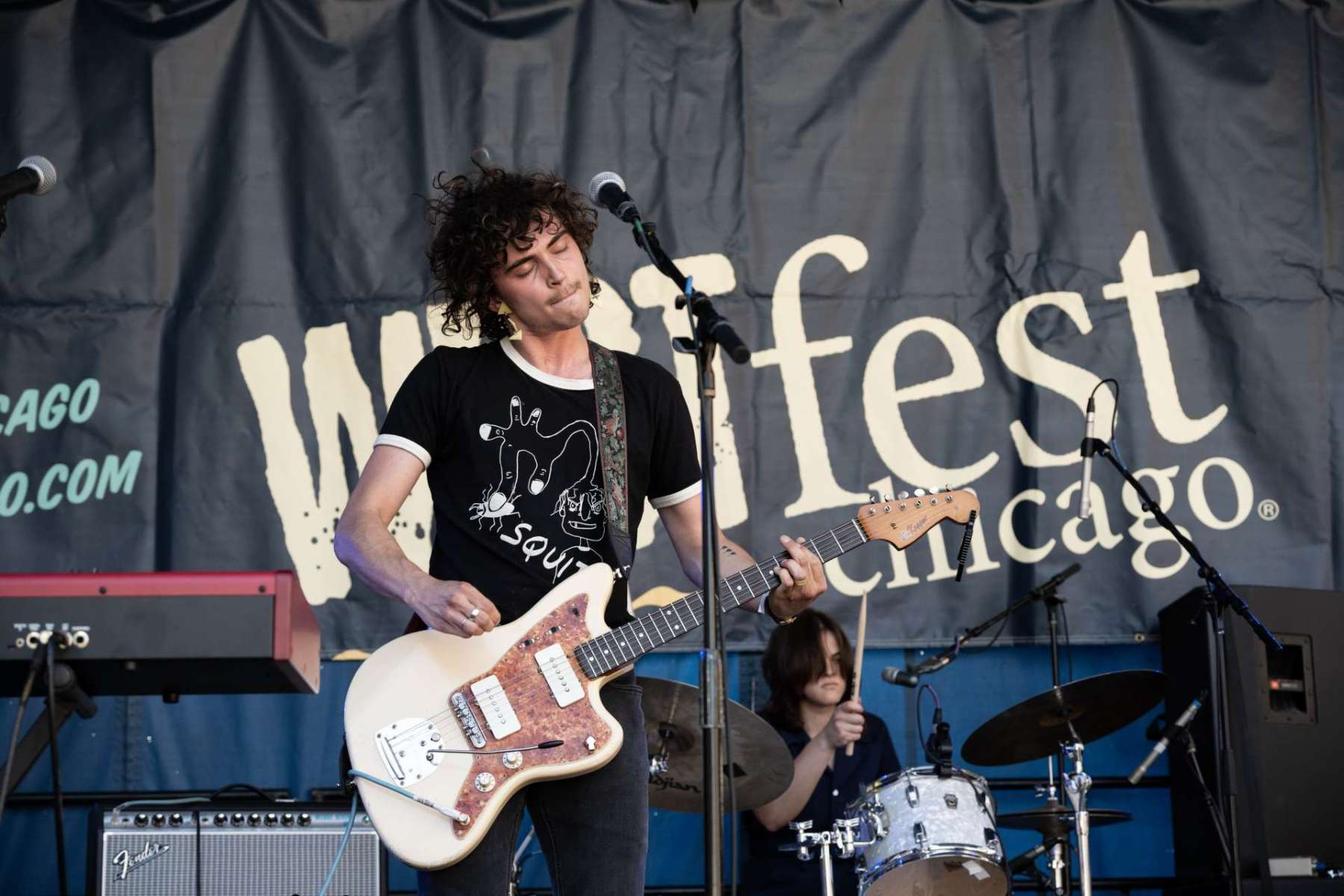 Double the Stages, Double the Music
West Fest 2023 continues its legacy with the BassByThePound Stage hosting an exceptional list of talent throughout the weekend, including a back-to-back set by Nikki Nair and Anna Morgan on Friday, and a Saturday house set by the incomparable Mark Farina. And, of course, you always save the best for the last. That's why those attending the Sunday festival will have the utmost experience as House music legend Derrick Carter takes the stage to celebrate his 15th year at West Fest Chicago.
Meanwhile, the Empty Bottle Presents Stage lineup includes Nitzer Ebb, a reunited band from the 80s, hometown headliner, Grapetooth, and Liv.e performing tracks from their new album on the way, co-produced by Mndsgn and John Carrol Kirby. Other main stage performers include Magi Merlin, The Serfs, French Police, and others.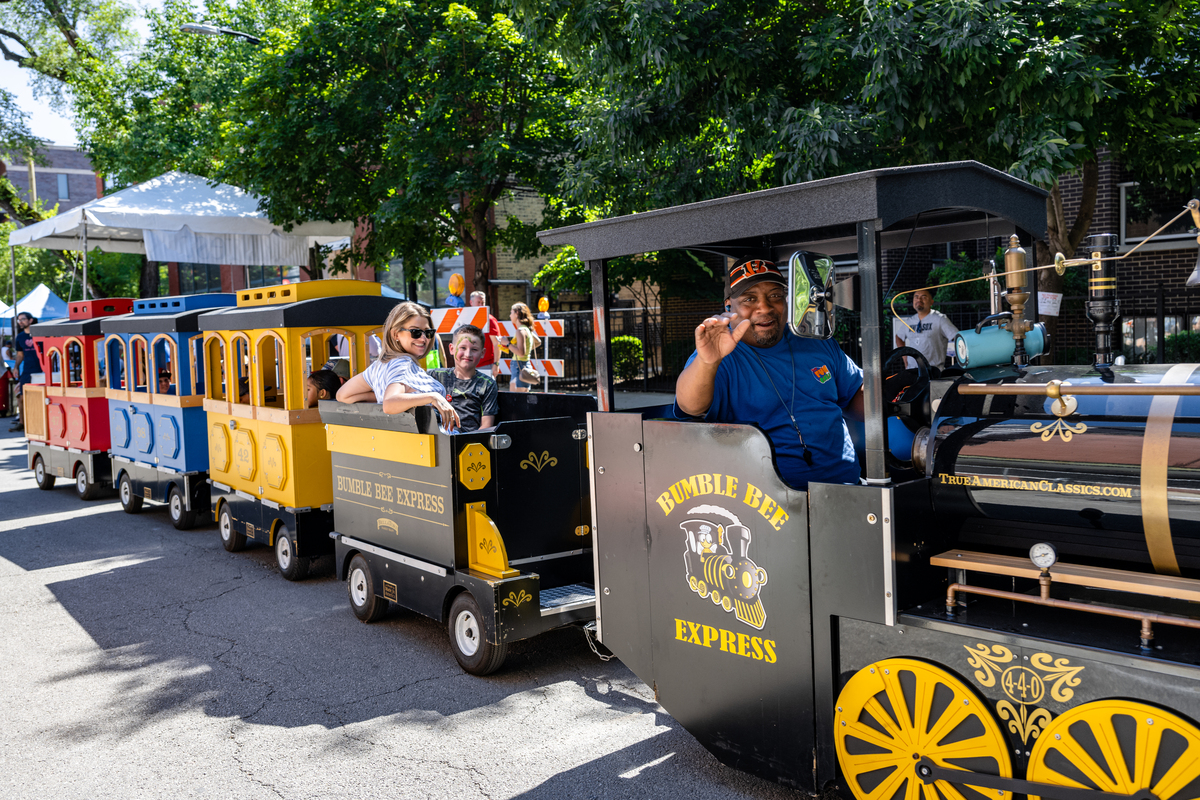 Kid Fest
Enough with music fests filled with adult stuff. West Fest 2023 is dedicated to giving the little ones a good time too. Kid Fest is the ultimate fest-within-a-fest with train rides, bounce houses, pony rides, and more. Complete with its own vendors and a live entertainment stage with no additional admittance fee, the event will offer blocks of family-friendly activities, games, and food. Kid Fest is anchored by The Kid Fest Stage, which will host a lineup of Chicago's top children entertainers, and 100% of the proceeds raised by the event will directly benefit Talcott Fine Arts and Museum Academy.
Kid Fest will happen on Saturday, July 8, and Sunday, July 9, from 12 p.m. until 7 p.m. on Wolcott between Chicago Ave and Rice St.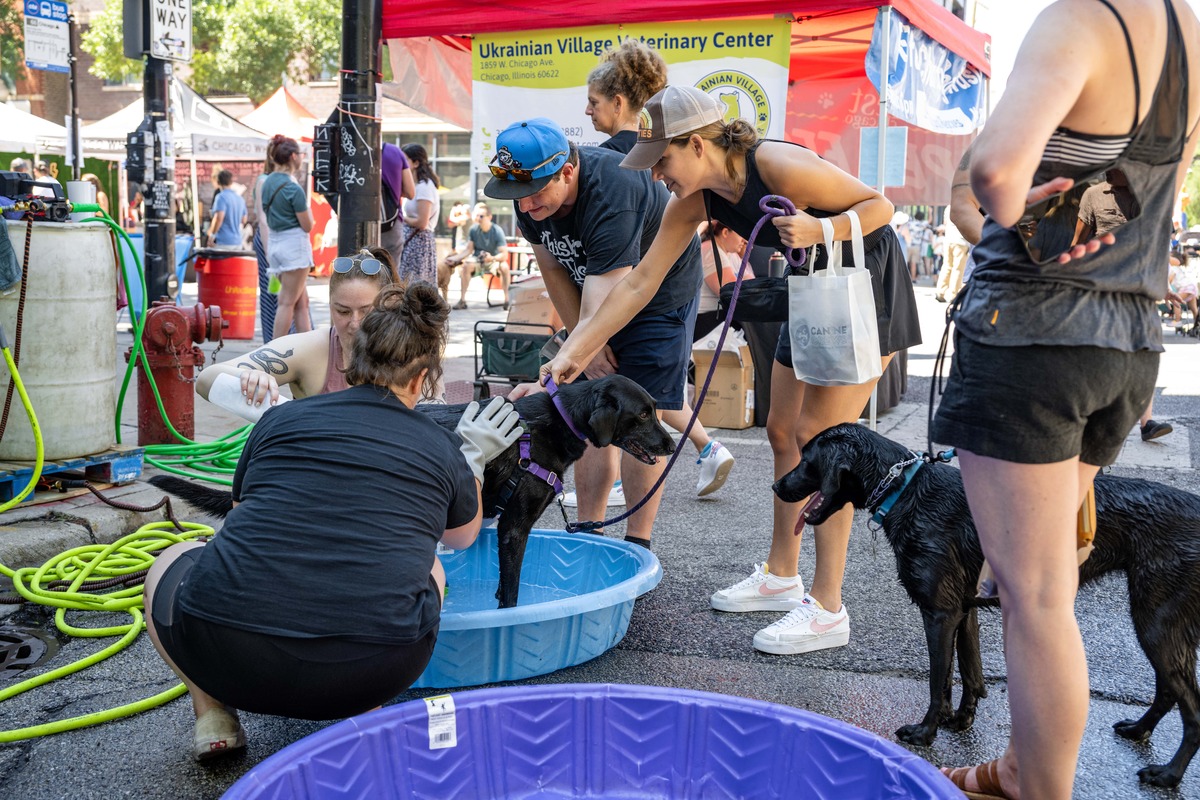 Pet Fest
Organized and sponsored by Canine Crews, Pet Fest features a dog obstacle course, paw painting, pet retail, service booths, and various pet-related demonstrations throughout the day on Saturday, July 8, and Sunday, July 9, from 12 p.m. until 6 p.m. This annual event is a fan favorite and this year raises funds for Whiskers & Tails, MCP Rescue, and Live Like Roo. All well-behaved dogs are welcome at Pet Fest and West Fest Chicago!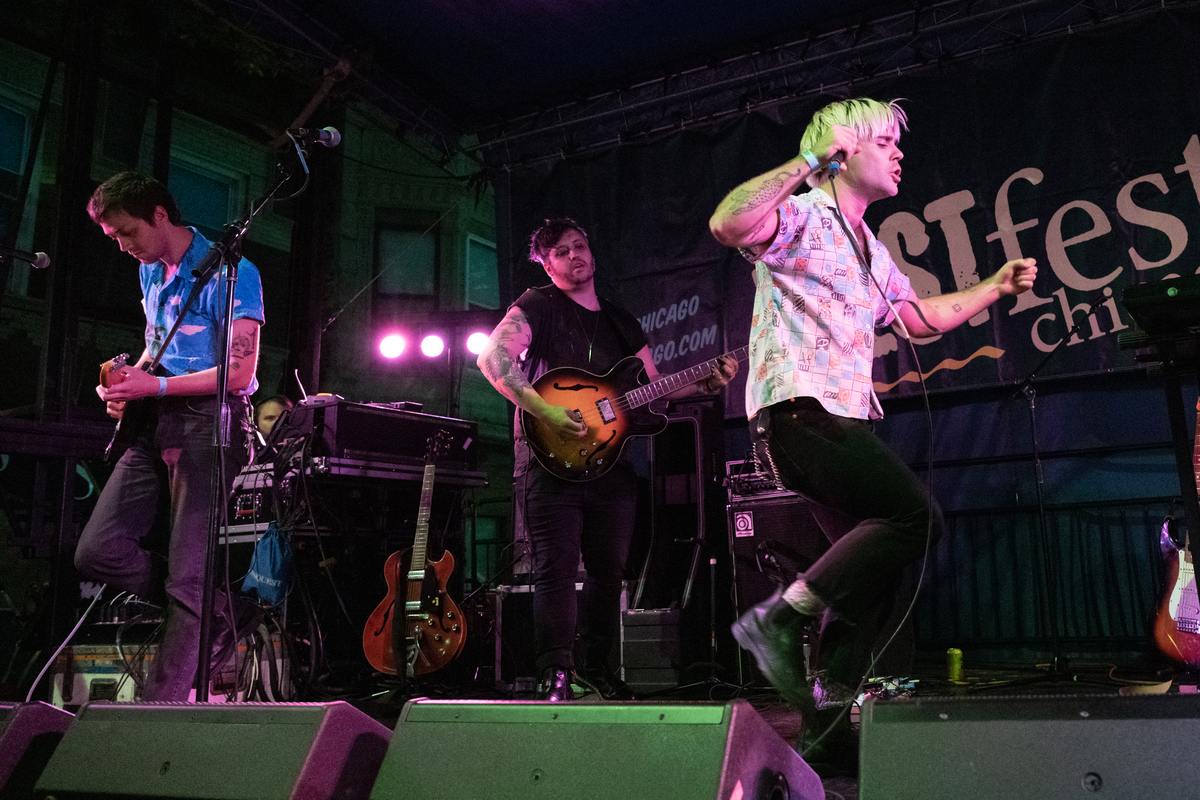 West Fest After Party
Just in case three days of music, food, drinks, and activities weren't enough to satisfy your appetite, West Fest Chicago has planned an after-party after each festival day to make sure your fun goes from sundown to sunrise. Well, not quite to the sunrise, but close enough! The official after-party for West Fest 2023 will be held at Damen Tavern at 701 N Damen Ave, where festival goers can enjoy $4 Goose Island drafts throughout the weekend after each festival day into the next day! The After Party runs until 2 a.m. on Friday, July 7, 3 a.m. on Saturday, July 8, and 2 a.m. on Sunday, July 9, 2023. The only thing you need to worry about is that beer hung over, obviously!
Featured Image: West Town Chamber