Some of us live a life of thrills, as in we're planning our big Valentine's day at last minute (literally). Okay, I may not be proud of my procrastination, but at least let me help my fellow procrastinators out.  If you're freaking out about what to do on Valentine's Day in Chicago this year before heading to the special dinner reservation you've made, don't worry. I've got you.
Valentine's Day Tea at Brindille
534 N Clark St, Chicago, IL 60654
Who says romance only happens at night? A wonderful afternoon tea is every girl's unspoken dream! Chef Carrie Nahabedian and pastry chef Craig are excited to announce Saturday, February 11 as the date for Valentine's Day tea service. Reserve your spot to enjoy a beautiful afternoon of delicious frivolities, featuring a selection of exotic teas, scones, crumpets and jam, pastries, finger sandwiches and more sweet treats. Tickets are $105/per person and can be purchased here. Tax and gratuity not included.
Valentine's Day Tea at

The Langham
330 N Wabash Ave, Chicago, IL 60611
Love the Langham's signature and traditional tea service? This Valentine's Day, romance will fill the Pavilion, where guests can nosh on the Buttermilk and Strawberry and Rose Scones; decadent desserts like I Heart U (milk chocolate mousse, crème brûlée, chocolate sponge) and the Bleeding Heart Macaron; sumptuous savories such as Foie Ever Yours (Hudson Valley foie gras, strawberry tomato chutney, crème fraiche, raison bread) and Ruby's Romance (Black angus beef tenderloin, shallot jam, tarragon aioli, ciabatta).
This experience is $115 per person, $55 per child (5-12 years old), and $135 per person for the Perrier-Jouët Experience. Guests can enjoy endless champagne and an array of tea. And to top it off, the instrument of angels and cupid: a harpist playing live music. Reservations can be made via Tock.
1759 W Grand Ave, Chicago, IL 60622
Publican Quality Bread invites you in on Saturday, February 11, 2023 at 6pm in for an evening inspired by chocolate. Head Baker Greg Wade will lead attendees as you bake indulgent creations using dark chocolate, milk chocolate and cocoa nibs. Throughout class, sip on bourbon spiked hot chocolate as you bake. The perfect class for an interactive Valentine's together or a fun evening with friends! Pricing is $125/per person. Reservations are available via Tock.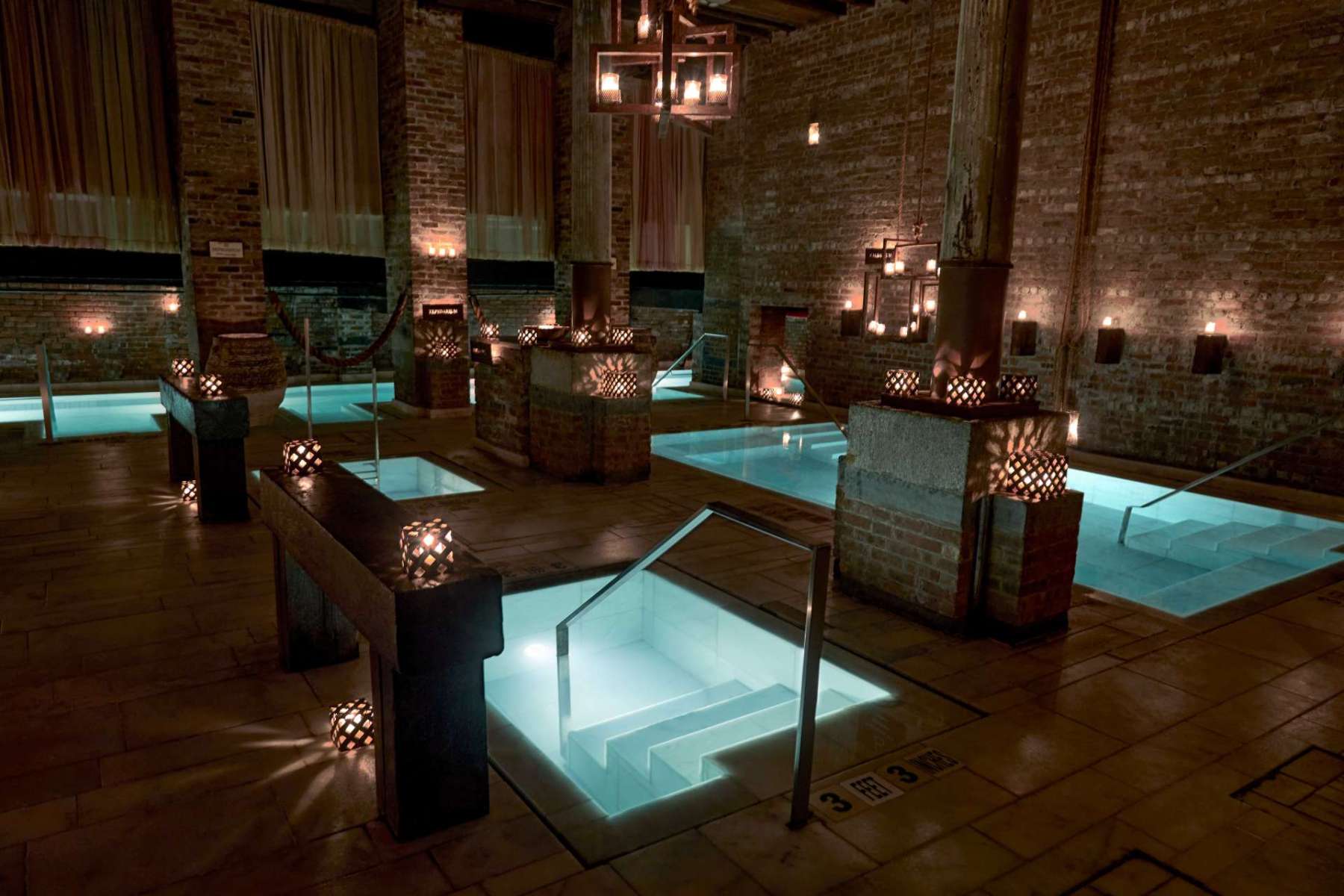 800 W Superior St, Chicago, IL 60642
This Valentine's Day, the sky has something in store for us. Venus, a signifier of love, and Mars, a manifestation of desire will be positioned in Pisces and Gemini. This combination is believed to represent a couple's balance and these two constellations provide the perfect scene for lovers to feel the energy flooding the sky.
From February 10-14, 2023, AIRE Ancient Baths will be offering an exclusive event to celebrate. Chicago will be transformed into a celestial wonderland with special decorations, massage experiences and surprises to create an unforgettable moment with the one you love.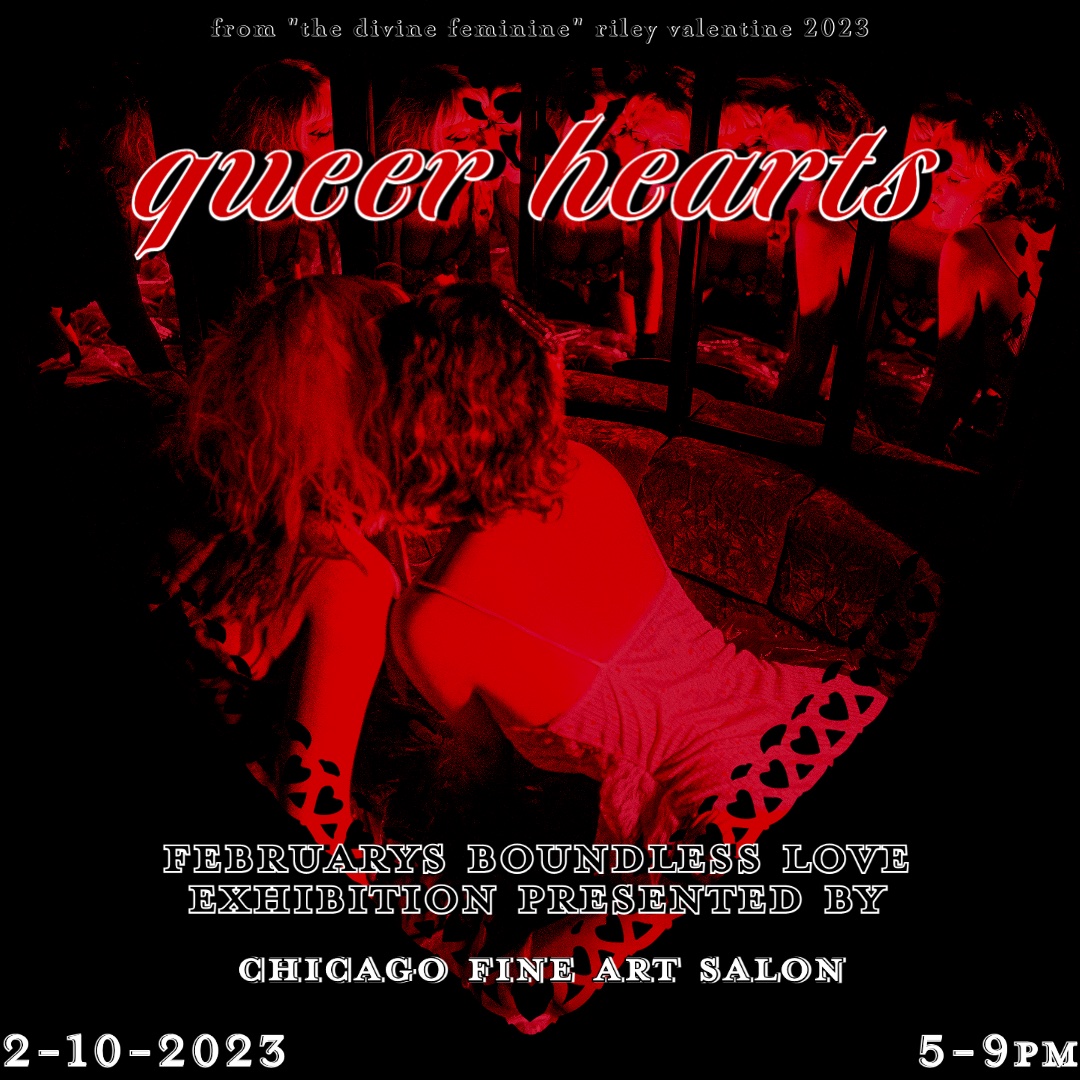 2623 W Chicago Ave, Chicago, IL 60622
Chicago Fine Art Salon is proud to present: Queer Hearts, a Valentine's art show celebrating the beauty and diversity of queer love. This art show is an opportunity to showcase the beauty and diversity of love that exists within the LGBTQ+ community. Adult artists of all levels of experience are encouraged to share their work.
13th Floor Chicago has announced the return of Love Bites: A Valentine's Haunted House. Open Friday, February 17th through Sunday, February 19th, this unique experience is the perfect way to spice up Valentine's Day with a fun and thrilling night out.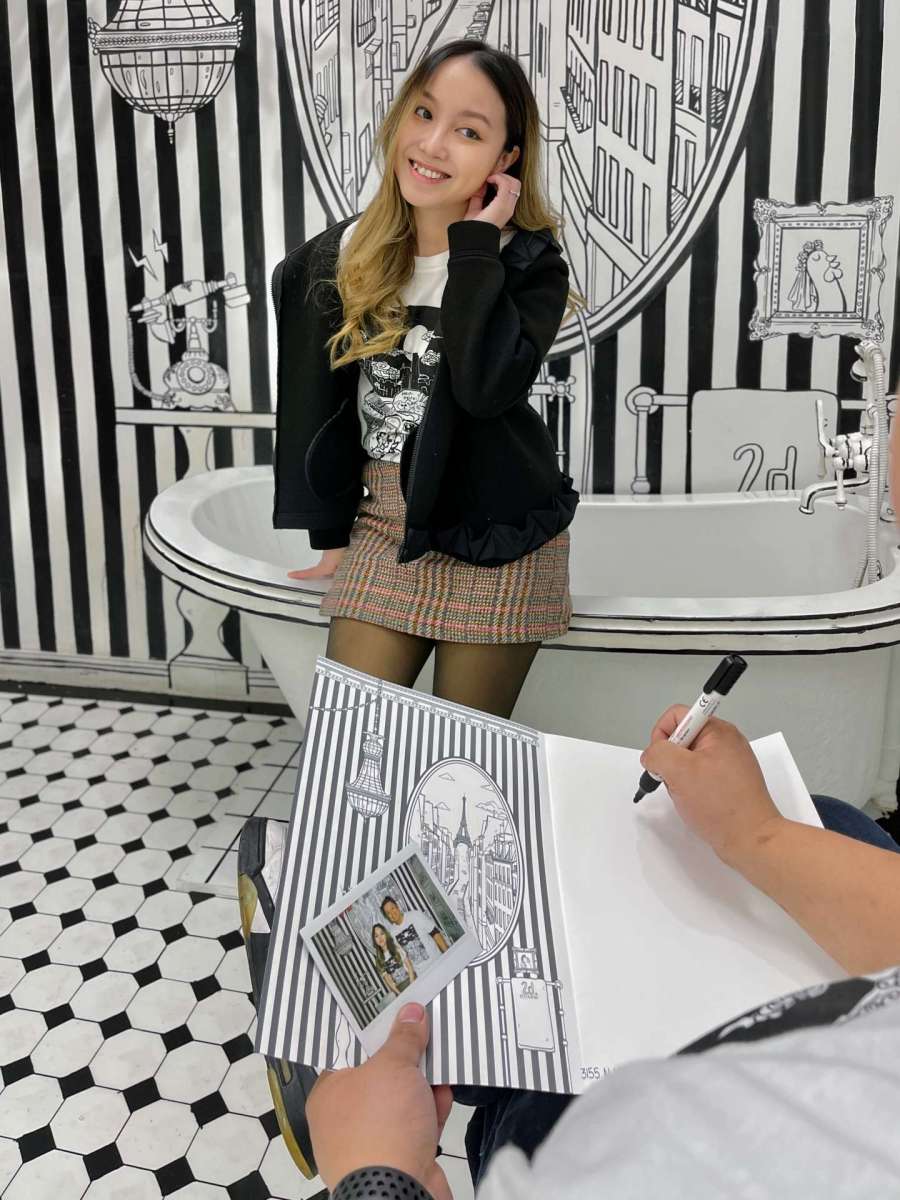 3155 N Halsted St, Chicago, IL 60657
2d restaurant is inviting couples to enjoy a unique and fun-filled Valentine's Day with their first ever comic and reality date night! Each couple would their portrait drawn by a caricaturist and receive a Polaroid photo as a Valentine's Day souvenir set while enjoy a delicious meal with tantalizing Asian delicacies that will make your taste buds swoon from Sakura Fizz Lemonade, Japanese Wafu Edamame Hummus, Rose gold Chicken Sandwich to Strawberry Mochi Sundae. The 2d Valentine's Date Experience is $78 per person.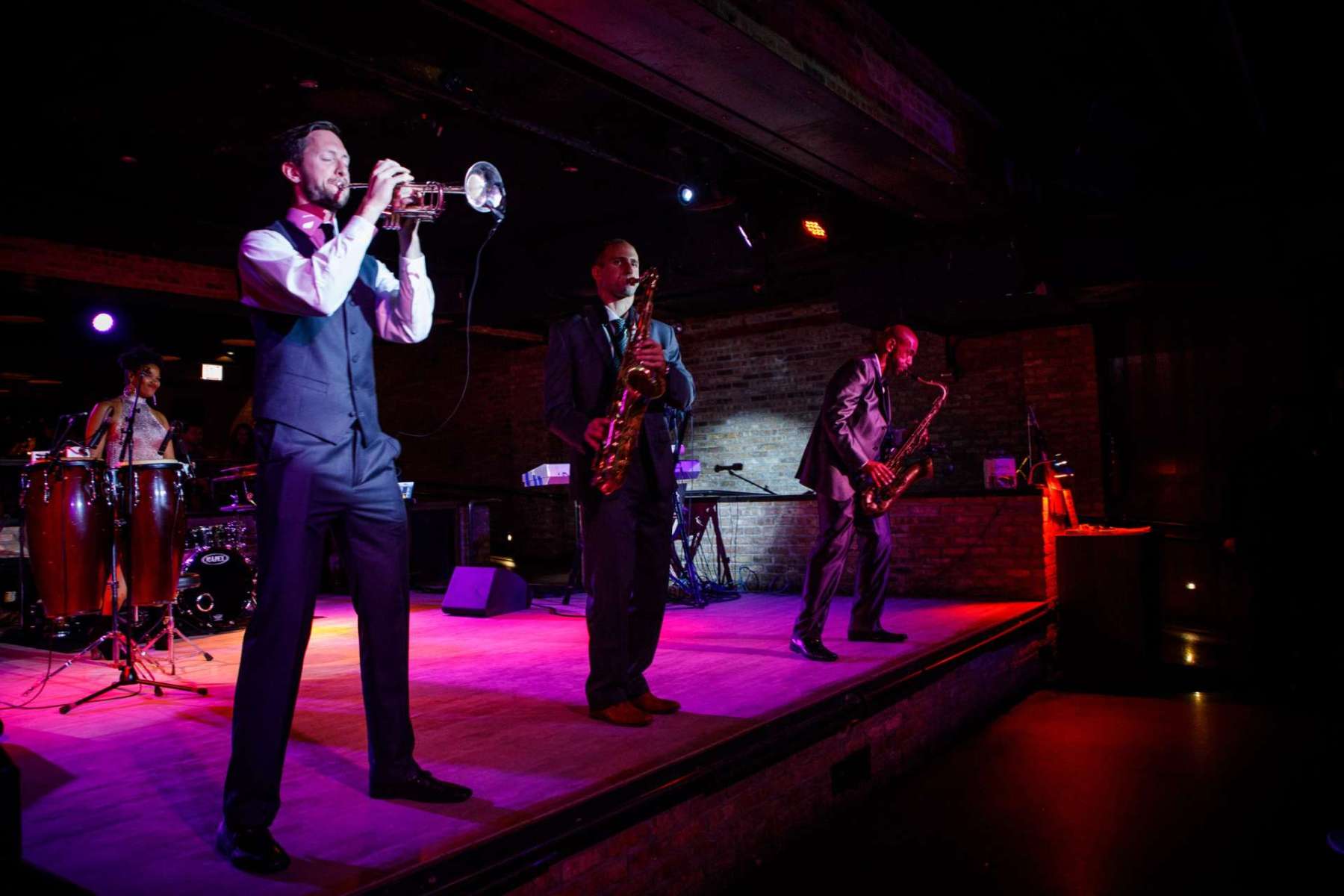 111 W Kinzie St, Chicago, IL 60654
Untitled Supper Club, one of Chicago's favorite live entertainment and restaurant spaces, will host a special Valentine's Day edition of their burlesque series with Unbridled: Red on Thursday, February 9. DJ Intel follows the evening of performances with a late-night dance party. Red brings Chicagoans a sultry start to their Valentine's Day weekend with a pleasure-seeking, heart-pounding collection of performances and the late-night dance party makes the most of that rushing blood.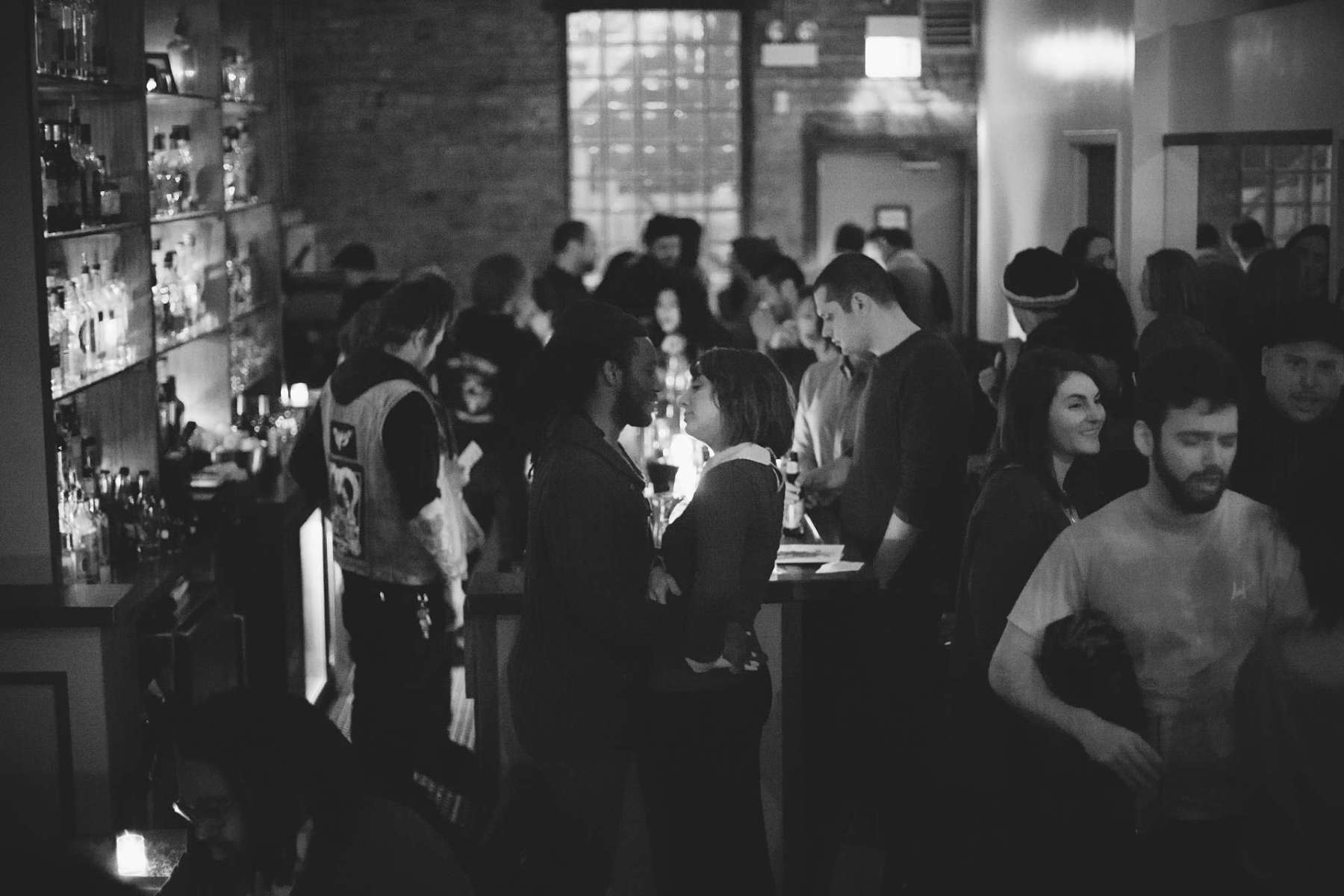 2421 N Milwaukee Ave, Chicago, IL 60647
For the fun-loving couple that would rather be dancing on vacation than facing the Chicago cold, The Whistler's Fins Up party is the perfect way to create your own tropical getaway during Valentine's Day weekend. Dedicated to those smooth summer nights spent with a tropical drink in hand, co-captains Adam Melberth and Ryan Lynch guide guests through vibey waters with a mixture of yacht rock, beach jams, 70s, 80s, soul, funk, and disco that will melt all the worries of the week away.
2456 N California Ave, Chicago, IL 60647
Grab your Valentine's hand and guide them through the red velvet curtains of Logan Square's newest underground French wine lounge oozing all the sex appeal of the back-alley Paris speakeasies after which it's modeled. The perfect place to set the mood for a sultry, romantic Valentine's Day in Chciago or for "just one more" (or two) when the thought of the evening coming to an end is just too much to bear, the sultry spot will feature Champagne and oyster specials alongside their impressive selection of both classic and biodynamic expressions of French wine. Other exclusive nibbles include rich, Raclette Fondue with apples and freshly-baked baguette and sweet treats like La Tarte au Chocolat, topped with hazelnuts and raspberry preserves.
Sip, TILT, and View at 360 CHICAGO
875 N Michigan Ave 94th floor, Chicago, IL 60611
Romantic adventure comes with savings throughout February. Online ticket purchases of the Sip, TILT & View package throughout February earn a 20% savings by simply entering the special code LOVEON94 when you check out. The thrilling ride on TILT will gets hearts fluttering before you choose your beverage at CloudBar and enjoy the day or night views. On Wednesday evenings, there's a bit of magic in the air as visiting close-up magicians entertain, and on Thursday evenings, a DJ entertains.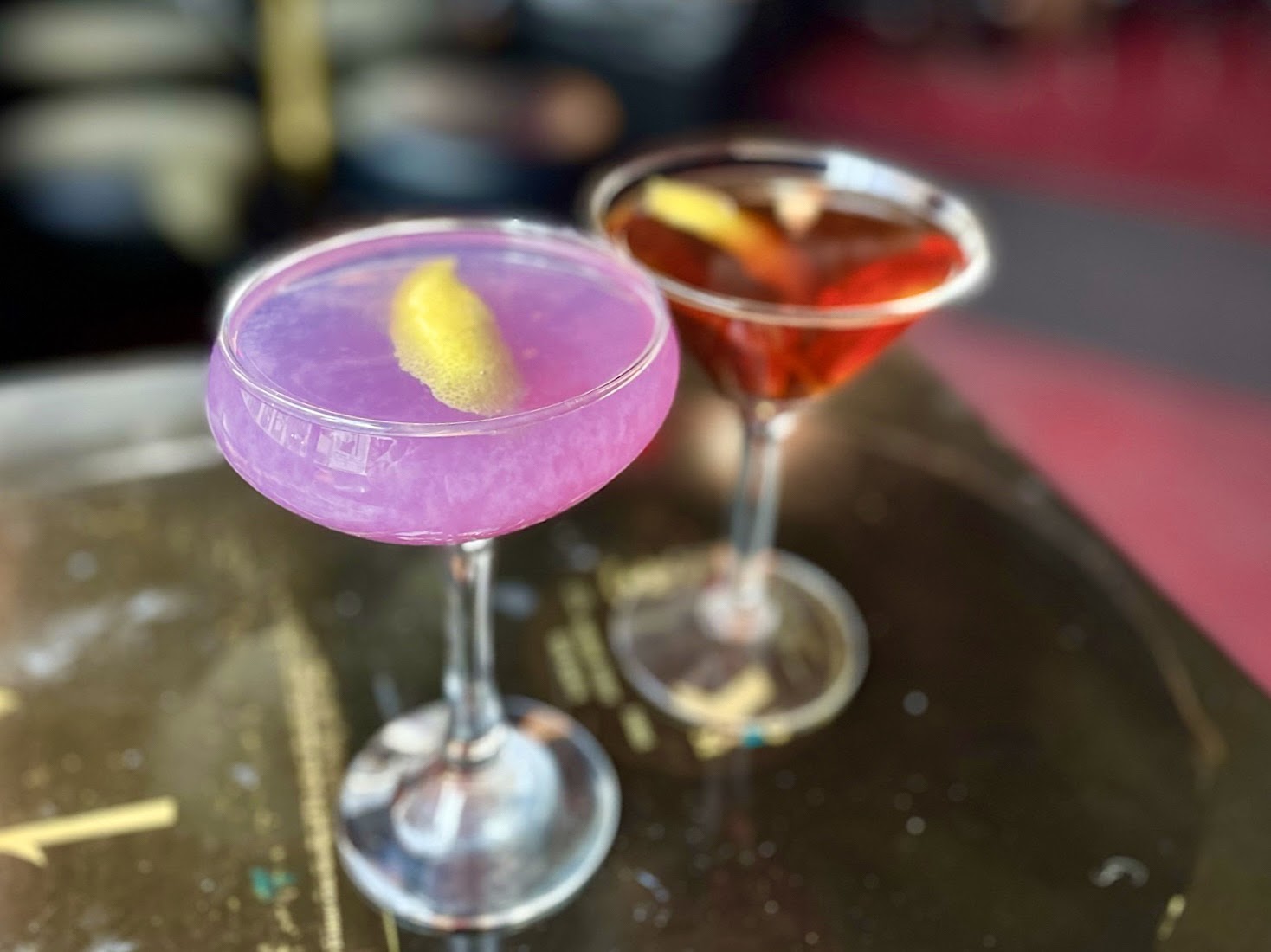 Valentine

's 

Day

 Happy Hour at aliveOne

2683 N. Halsted St. Chicago, IL 60614

For a casual date night on Valentine's Day will enjoy aliveOne's half-price happy hour from 5 p.m. to 7 p.m. Sweethearts can create DIY Valentine's Day cards as they sip on the Light My Fire, a cocktail perfect for the holiday, with Cazadores Reposado, Del Maguey Vida Mezcal and demerara syrup. All night drink specials will include $6 The Becky cocktails with Tito's vodka, La Croix Pamplemousse, fresh lime juice, and demerara syrup, and $4 draft beers.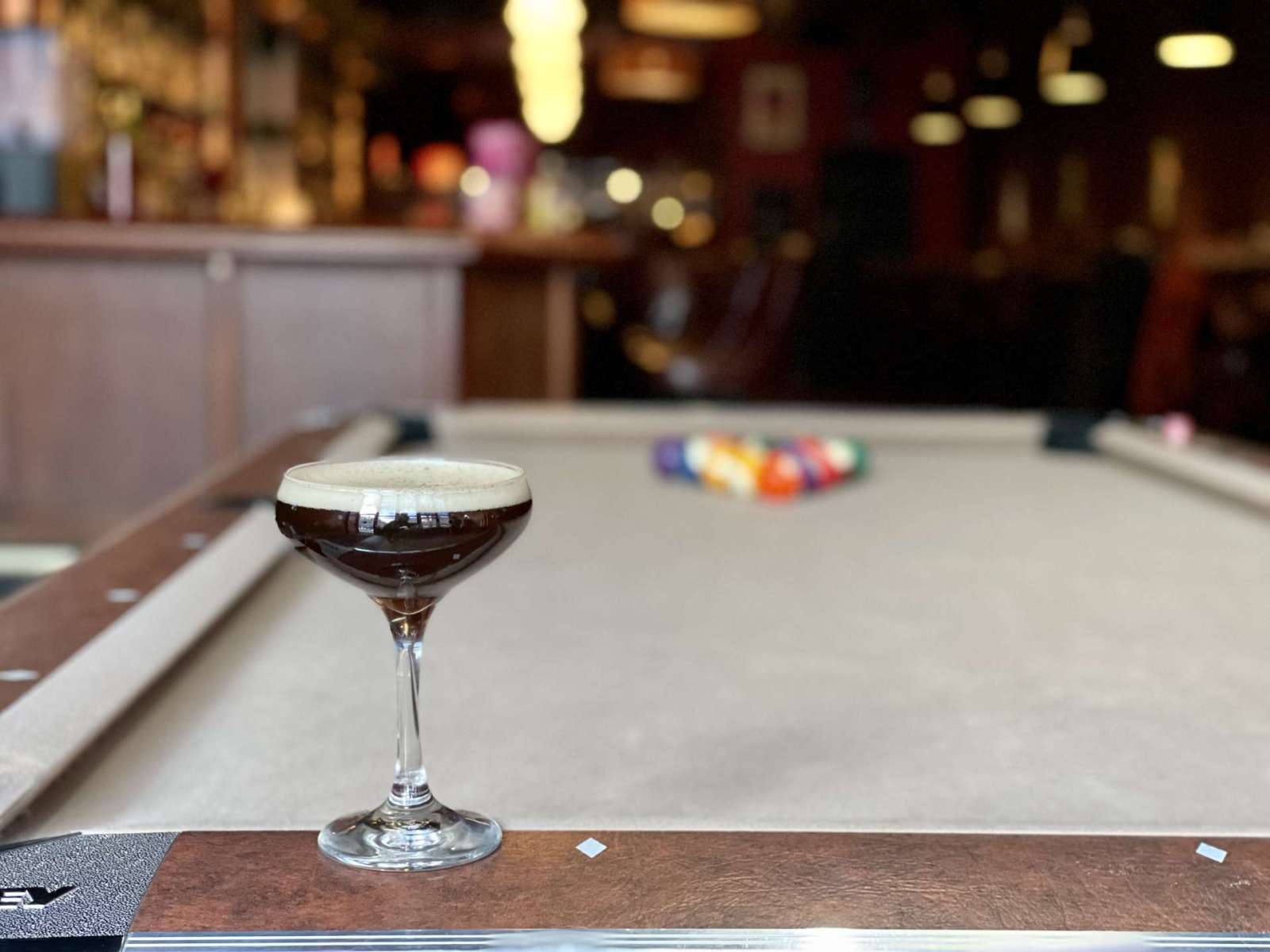 DIY Card Making at Easy Bar
1944 W. Division Ave. Chicago, IL 60622
Chicagoans with a beer-loving sweetheart can head to Easy Bar in Wicker Park on Valentine's Day. All beers (draft, bottle, can and, ciders and hard seltzer) will be on special for only $4 all evening. For an added bonus, mix and match beer and shot combos will be available for $9 each. Easy Bar will also provide all the supplies for guests to make DIY Valentine's Day cards for someone special.
Guests can kick off the evening with happy hour from 5 p.m. to 7 p.m. featuring half-price on everything including indulgent cocktails perfect for the holiday like the draft Key Lime Daiquiri with Plantation Pineapple Rum, Keke Key Lime Liqueur, Giffard Banane and lime or the Espresso Martini with Mr. Black Cold Brew Coffee Liqueur, Kahlua, Pau Maui Vodka and more.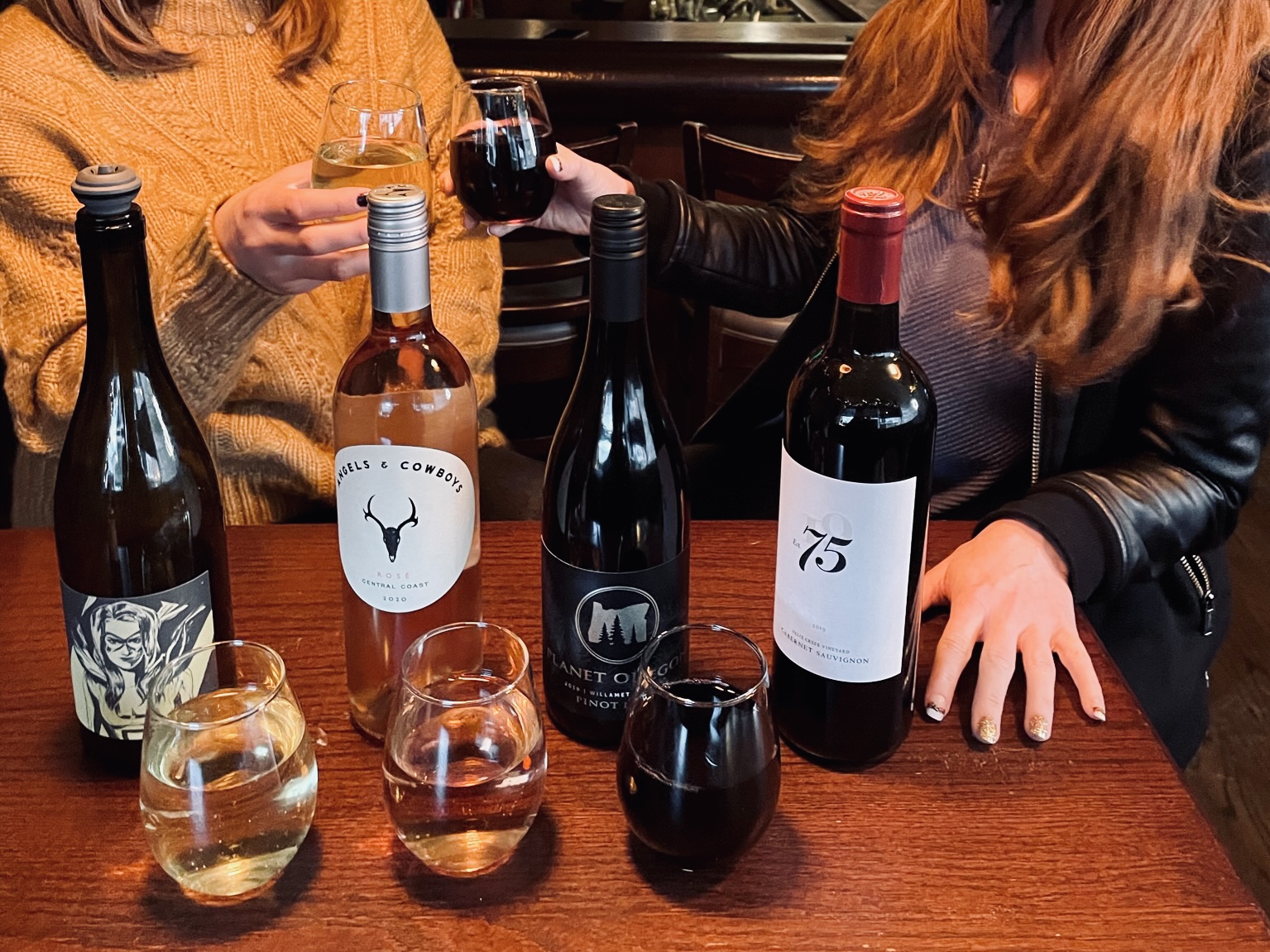 "Wine About Your Love Life" at Estelle's
2013 W. North Ave. Chicago, IL 60647
On Valentine's Day, the bartenders at Estelle's will be ready to lend an ear as they invite Chicagoans to cozy up to the bar for their annual "Wine About Your Love Life" night. Half-price glasses of wine will be available for $6.50 each (normally $13) with selections including Beckstoffer '75 Wine Co. Cabernet Sauvignon, Planet Oregon Pinot Noir, Kim Crawford Sauvignon Blanc and Nomadica Rosé. Estelle's will also provide all the supplies for guests to make DIY Valentine's Day cards for their sweetheart.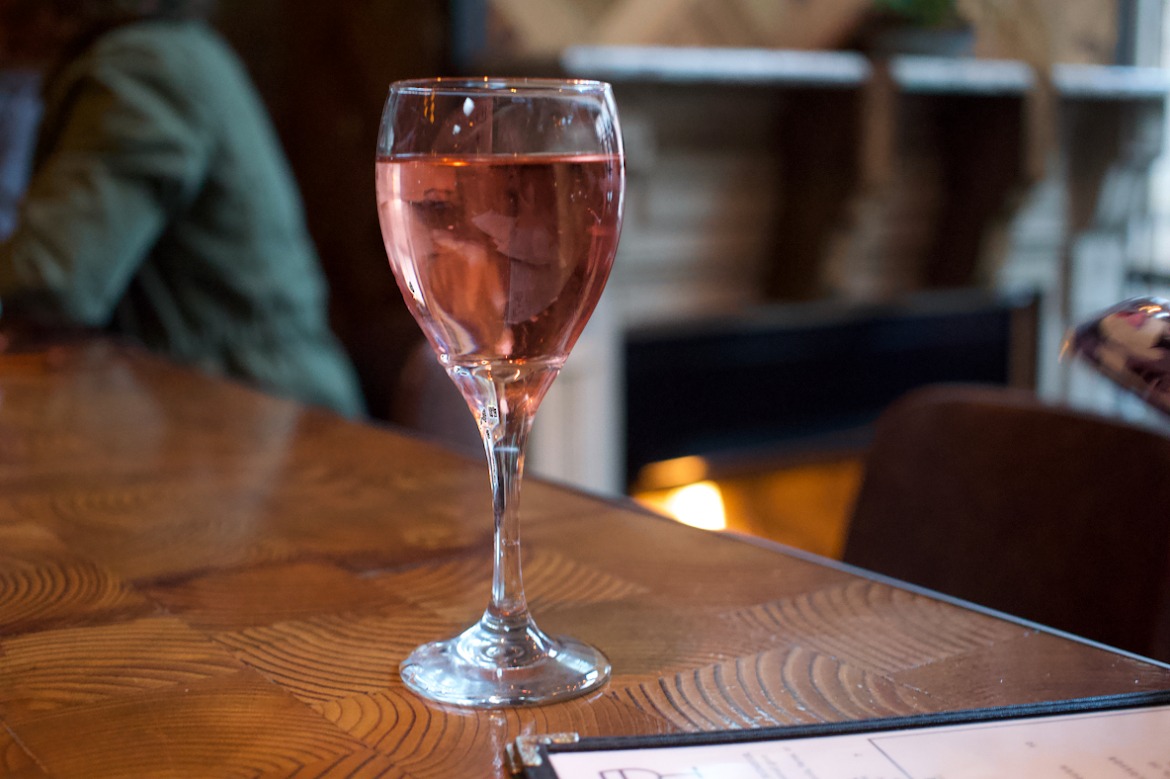 A "Lover's Market" Art Fair at Remedy
1910 N. Milwaukee Ave. Chicago, IL 60647
Perfect for last minute Valentine's Day shopping, Remedy will host a winter art fair, "A Lover's Market," on Sunday, February 12 from 5 p.m. to 9 p.m. Guests can shop and sip as they browse items from over 10 local artists and vendors who will be selling crafts, handmade jewelry, food, plants, crystals, sculptures and more. The event is for guests who are 21 and over only.
145 Old McHenry Rd, Long Grove, IL 60047
On Saturday, February 11th from 12 pm to 4 pm, cocoa lovers are invited to sip complimentary hot cocoa creations being poured at various outdoor cocoa huts while crawling around town visiting participating boutiques, shops, and restaurants. The Cocoa Crawl is a fun, family-friendly event that underscores why Long Grove has been called one of America's best small towns, and a great way to spend a casual Valentine's Day in Chicago before hitting the hard date items on your itinerary!
4011 N Ravenswood Ave Suite 101, Chicago, IL 60613
Ballroom College is hosting multiple styles of group classes for you to add to your special date night this Valentine's Day! The schedule includes:
5:15pm – Salsa! Let's get you smiling and feeling warm.
6pm – Tango, to add some stimulating tension to your night
6:45pm – Ballroom dance will have you spinning, dipping, and feeling nostalgic
7:30pm – Rumba slows things down with a candlelit sensual dance
Dance classes are $50 per couple. Reserve your space here.
Featured Image: Soif Wine Lounge