The heat, the pools, the festivals… July is probably one of the most active time in Chicago before the holiday season craze hits! But you know how things goes: you have too many options and you end up missing out on the real good ones. Well, lucky you, because here comes our monthly activity and specials list covering all the best happenings this month. So, if you're looking for things to do this July in Chicago for families, friends, a romantic date, or some time to yourself, better bookmark this list right now!
Indulge On Some Fried Chicken
There's hot girl summer but then there's National Fried Chicken Day. And as much as we know we sounds like Ursula from Little Mermaid right now… Embrace your desire, guys. From classic recipe to the firey Nashville Hot to the unique Korean fired chicken shops, Chicago does not shy away from guilt pleasure. If you haven't check out our list of best fried chicken in Chicago. We challenge you to try a place you haven't been to!
435 Michigan Ave Suite G, Chicago, IL 60611
Have you checked out the amazing Museum of Ice Cream? If not, July is a perfect time! With national ice cream day right around the corner, MOIC is announcing the first-ever sprinkle pool plus free ice cream on National Ice Cream Day (July 17). If you can't make it, we still highly recommend you pay them a visit during the month of July, especially knowing how miserably hot it's going to be!
233 S Wacker Dr, Chicago, IL 60606
Partnering with both local and internationally-known artists and creatives, the new Color Factory was designed specifically for Chicago and takes guests on a unique, dynamic, and colorful journey. Collaborating with local and international artists, the beloved destination immerses Chicagoans in art and color with experiences that engage all the senses including 15 new installations and exciting artist partnerships across over 25,000 square feet, all closely tied to Chicago's roots and culture.
Check Out the New Murals at Pinstripes
435 E Illinois St, Chicago, IL 60611
Pinstripes is celebrating the official start of summer and its reopening to visitors and locals with the unveiling of "Chicago Looks Good on You," a series of oil paintings by Chicago-based artist Paul Brourman that reimagines Chicago icons reproduced to soar 16 feet high on the facade of Pinstripes River East building.
Large-scale portraits of people "wearing" Chicago icons will be unveiled street-side and these portraits portray fictional people "wearing" Chicago icons such as the Buckingham Fountain, the Centennial Wheel at Navy Pier, and Cloud Gate (the Bean).
Celebrate Bastille Day
French food lovers, where are y'all at!? It's Bastille Day! Enjoy delicious delicious bouillabaisse, bourguignon, cassoulet, and other classic French dishes from brunch to dinner. Don't forget to finish off with some delicious madeleines or a perfectly caramelized creme brulee. Not sure where to go? Well, try our Chciago Bastille Day dining guide!
Treat Yourself to Some Caviars
July is truly the month for foodies. After Bastille Day, there comes caviar day. And frankly, we love ourselves some caviars whenever the heavy heat gets to us, because nothing is better than some salty, tasty caviars paired with a dry riesling. While caviars can be quite a celebration, it's important that you treat yourself to luxury once in a while. You've earned it with hard work!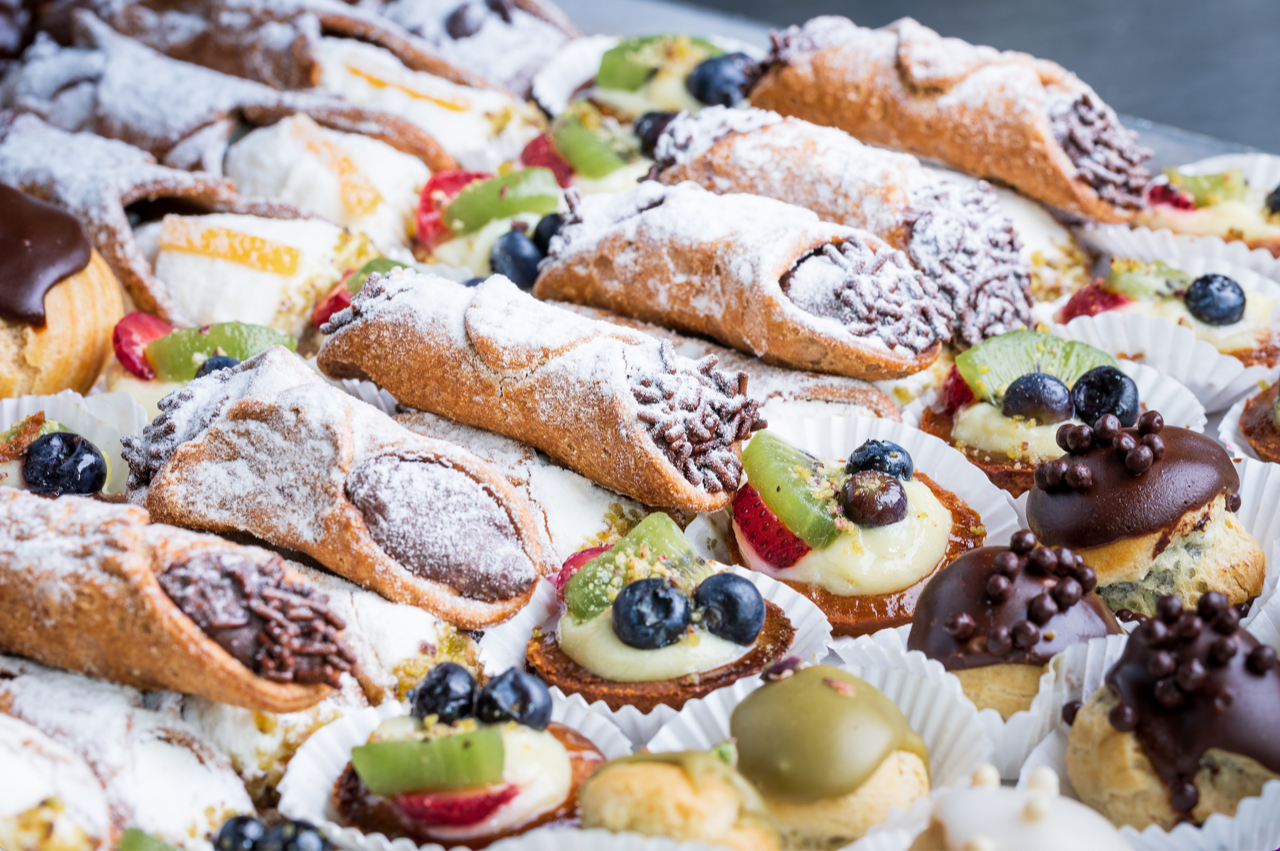 Satisfy Your Sweet Tooth at Dolci Amori
2010 west pierce, Chicago, IL 60622
Bringing Chicagoans the experience of a traditional Italian Pasticceria, Dolci Amori, is proud to announce the opening of its first brick and mortar location in the beloved Wicker Park neighborhood. With a menu developed by a renowned team from Italy, Dolci Amori prides itself in providing guests with only the freshest ingredients, the sweetest indulgences, and a true Italian experience.
Featuring sweet items that are as beautiful as they are tasty, selections include Bombolone, the Italian version of a doughnut, as well as other authentic specialties such as Cornetti Ischitani, Crostata, Biscotti, Zeppole, and much more. For those craving something savory, guests can expect a variety of salads, Neapolitan street food like arancini, pizzette, and frittatine.
Check Out Marvin's Segnatore Sandwich
954 W Fulton Market St, Chicago, IL 60607
Marvin's Food & Fuel, the corner neighborhood joint in Fulton Market, has partnered with Segnatore, the 8-month-old hotspot in Humboldt Park, for its July Sandwich Series campaign. Throughout July, Marvin's will feature The Cadillac, an original sandwich recipe from Chef Matt Troost of Segnatore.
The sandwich, $16, is prepared with Mortadella, truffle-taleggio "cheez whiz", chunky Castelvetrano olive relish, red onion, arugula, and pepperoncini and served on warm ciabatta roll. Proceeds from the July Sandwich Series will be donated to Planned Parenthood, a non-profit selected by Chef Matt.
Lakefront green
Friends of Prentice Board member Kenna from Sona Fitness will lead a relaxing yet energizing yoga class that will get your whole body moving and your mind feeling good. Lifeway Kefir will be providing yoga mats, water bottles, and some fun products. All levels welcome and all proceeds will go directly to Friends of Prentice, funding women's health research.
Friends of Prentice works in partnership with Northwestern Medicine Prentice Women's Hospital to fund innovative and leading-edge research and clinical initiatives that benefit the lives of women and infants in our community and across the globe.
1825 W Webster Ave, Chicago, IL 60614
Long due for a sporty friend gathering but it's too hot to go outside? Then, why not come ram into each other at Whirlyball? This year's summer series features exclusive packages that combine games, food, and drinks for any size party ranging from $20/$45 per person. Guests can also enjoy half-price games on Tuesdays throughout July!
Not into whirlyball that much? They also have laser tag and bowling to choose from!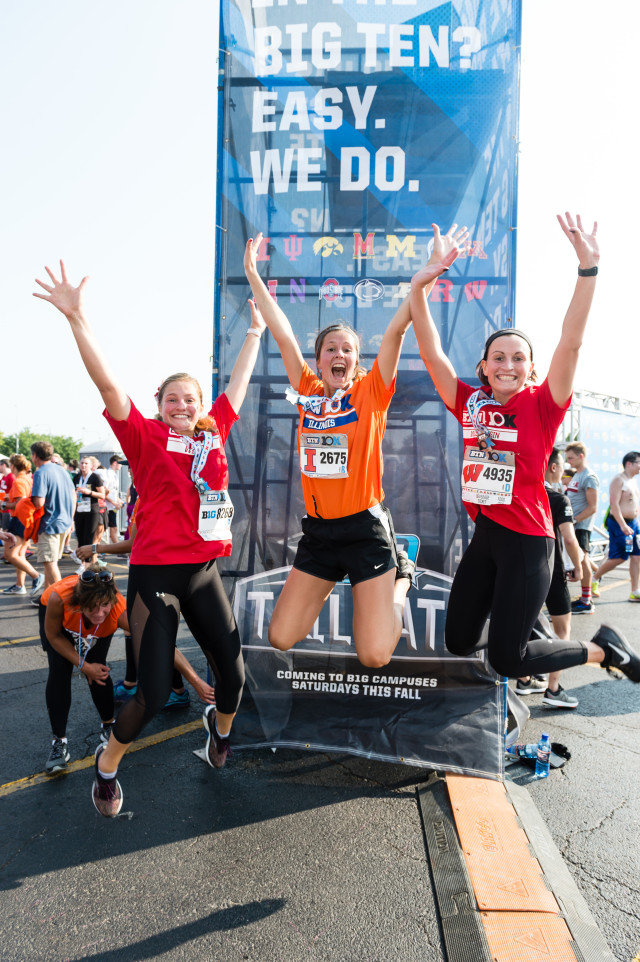 Runners and fans celebrate their favorite Big Ten team and dress up in their favorite school colors and compete for their Big Ten teams in the 10K race and the 5K run/walk. The race will start and end at Soldier Field. After the race, the BTN Big 10K Post-Race Tailgate will be held near Soldier Field immediately following the finish of the 10K and 5K events from 7 a.m. to 11:30 a.m.
The Post-Race Tailgate features music, food, and beverages, as well as fun tailgate-inspired games like a football toss and corn hole.
100 Oakbrook Center, Oak Brook, IL 60523
Experience some of the world's most spectacular masterpieces in a completely reimagined way as they come to life at Louvre Fantastique: The Exhibition opening to the public Friday, July 15 and running through October, with a VIP Opening Night Soiree on Thursday, July 14 with tickets available for purchase here.
111 S Michigan Ave, Chicago, IL 60603
Curated by the Art Institute of Chicago's Gloria Groom and Caitlin Haskell, with the Tate Modern's Achim Borchardt-Hume and Natalia Sidlina, the exhibition features an astounding 90 oil paintings and 40 watercolors acquired from public and private collections, and it's the first major Cézanne retrospective in the U.S. in more than a quarter-century. It's the first exhibition on Cézanne organized by the Art Institute in more than 70 years.
Small businesses along Damen Avenue
Ravenswood community comes together for the 4th Annual 'Malt Row on Damen' craft beer stroll on Wednesday, July 27, from 5:30-8:30 pm. The Greater Ravenswood Chamber of Commerce (GRCC) partners together with Malt Row breweries and distilleries to give Chicagoans a taste of what Malt Row has to offer while visiting local shops and restaurants along Damen Avenue!
Fun fact: all the beer produced at Malt Row on Damen comes from within 1 mile of the event!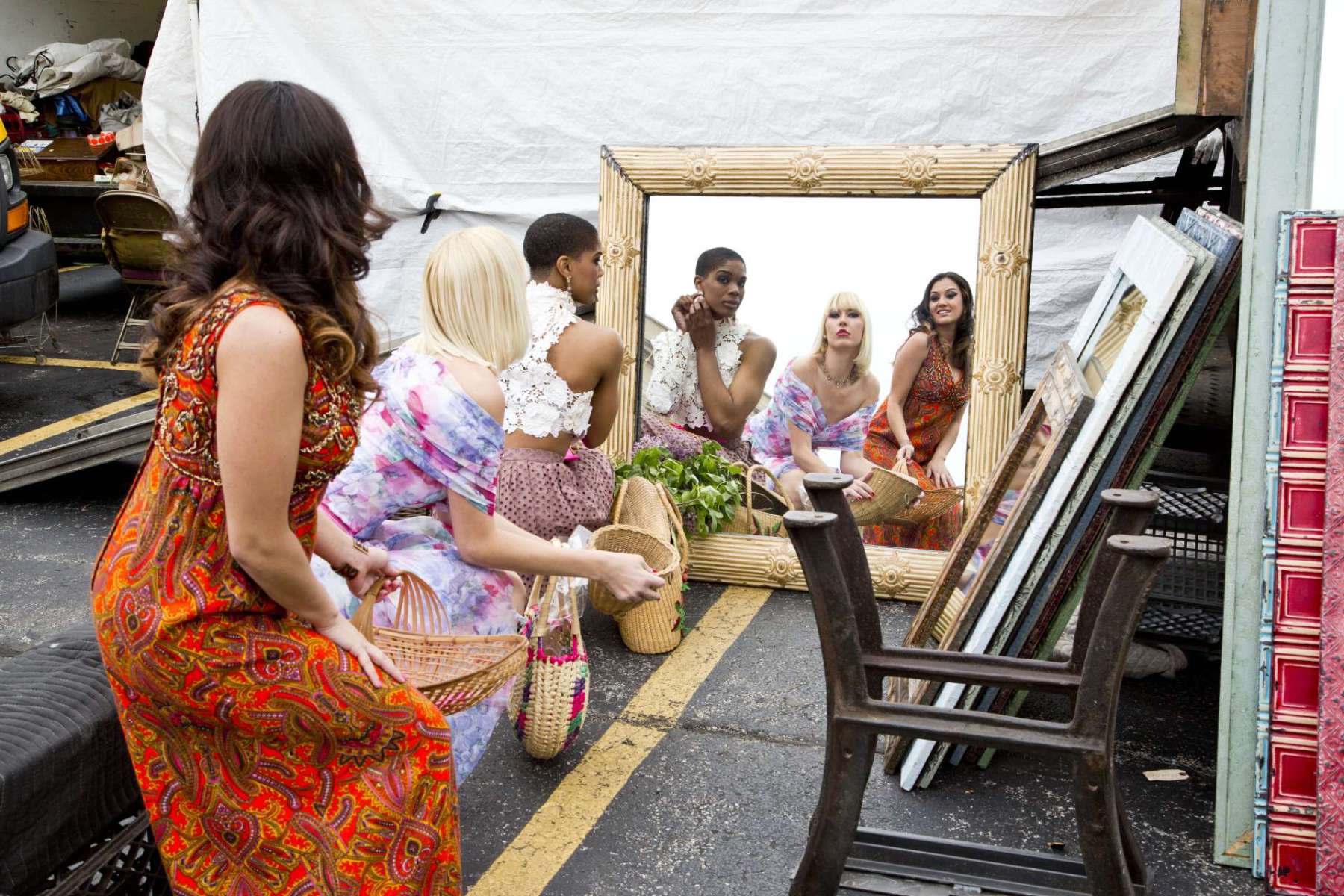 1341 W Randolph St. Chicago, IL 60607
Returning home to the iconic Chicago street where the world-famous vintage and antiques Summer festival first began, the Randolph Street Market Festival is proud to announce its return to the West Loop for its 19th season after a 3-year hiatus! The beloved European flea-market style experience and mid-Summer extravaganza will offer an ultra-curated, high-quality selection of antiques, vintage and modern goods ranging from fashion to art, jewelry, decor, retro home furnishings, global goods and more.
Randolph Street Market Festival is a "rain or shine" outdoor/indoor event and will be open from 10am-5pm both Saturday and Sunday, with an "Early Buy" option available allowing early access at 9 am for $25, with all proceeds of this ticket benefitting the Boys & Girls Club of Chicago. General admission tickets are $10 in advance, $15 at the gate.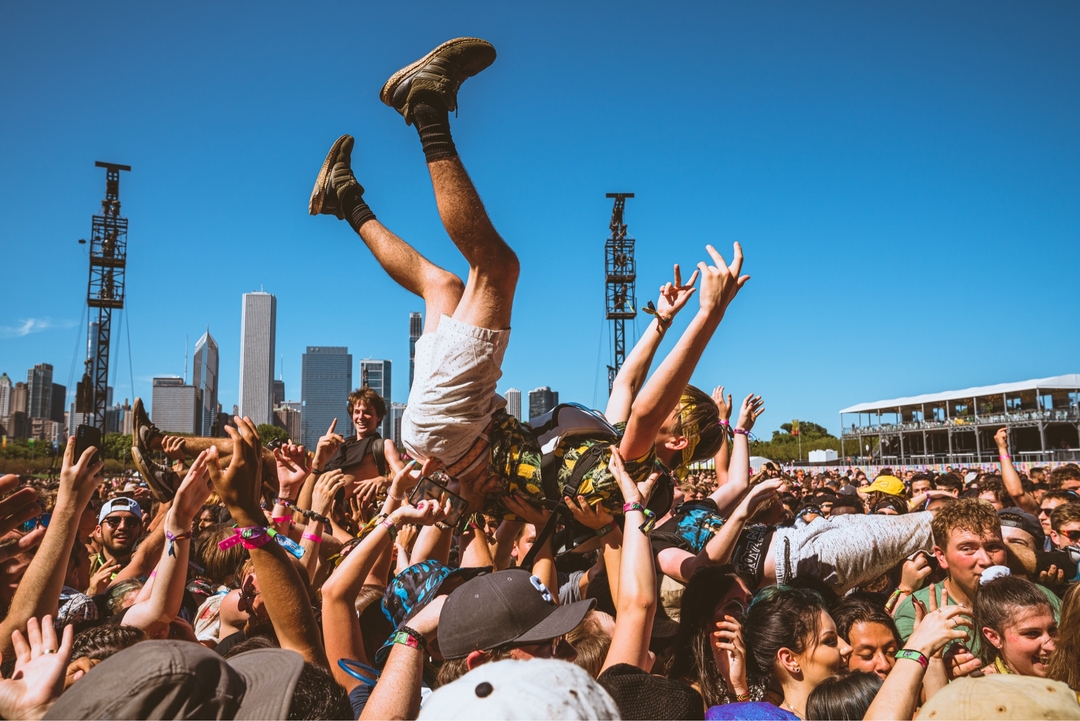 Lollapalooza is a 4-Day music festival happening July 28-31, 2022 at historic Grant Park in Chicago, Illinois, USA. We may have made plenty of fun about its lineup this year, we won't judge you if you are going! After all, those loving the more classic bands probably would have a blast at the festival.
BTW, if you haven't had enough fun at the festival, TAO Chicago will also be hosting a fantastic MGK afterparty with a show, bites, and drinks! Get your tickets here!
Vintage Shopping at Long Grove
The annual Vintage Days festival will return to historic downtown Long Grove the weekend of Saturday, August 6, and Sunday, August 7. Organized by the Historic Downtown Long Grove Business Association, this throw-back celebration bridges yesterday with today, featuring all things vintage, reclaimed, hand-made, upcycled, antique, and repurposed in an open-air marketplace.
Featured Image: Venteux