We don't know how it's September already, but that's fine — because September only means beers, football season, picnic and leaf-watching, and tons of other fun stuff to do! Make some noise: have you been waiting for our list of things to do in Chicago this September? Yes? Well, here you go!
A romantic voyage along the Silk Road as imagined through the travels of a bon vivant and connoisseur, Bambola is a 175-seat restaurant and cocktail bar from Bonhomme Hospitality that tells the story of trade, travel, and culture. The restaurant opens on Tuesday, September 13, and reservations are now available through Resy.
Bambola is a journey for the senses, an expedition to the East that weaves through a diverse cultural tapestry stretching from Italy to Xi'an. Led by Chef de Cuisine Alisha Elenz and Bonhomme Group's Michelin-starred Executive Chef Marcos Campos, Executive Pastry Chef Shannah Primiano, and Culinary Director Erwin Mallet, Bambola is inspired by the rich traditions, ancestral techniques, exciting products, and flavorsome spices widely exchanged and mastered by Eastern and Western cultures since the 13th century.
Look out! A wave of cold weather is steadily approaching, and September is your last chance to enjoy the beautiful outdoors at your favorite patio! Grab a few friends, or have a work meeting in the early autumn sun. We truly cannot think of anything more delightful.
Explore Fall Happy Hours
The holiday season craze hasn't arrived, but the summer maniac has passed. Fall is usually the calmer season to catch up with friends and colleagues. Then, what's a better occasion than one of the many brilliant happy hours across town? From $1 oysters to $5 shots, Chicago is big enough to have a happy hour offering for everyone.
The brainchild of Kasia Bednarz and Brini deLeon, the dine-in and takeaway spot's bright herbaceous menu is rich in plants and environmentally sustainable with robust vegan and gluten-free options. Originally launched at Wells Street Market and closed during the pandemic, FARE now has an outpost with a limited menu at From Here On food hall at the Old Post Office.
The coffee program features Passion House coffee, espresso and nitro cold brew, Rishi single origin matcha, tea, and chai. The menu also features Publican Quality Bread's Honey Wheat Croissant, Kouign Amann, seasonal Danish and Chocolate Brioche Morning Bun.
Watch College Football
What's your color? It's time to get those school hoodies back out, because the college football season is here! Find a bar showing your home game with specials and viewing parties, and you might as well make it an alum reunion. Celebration shots, pizza deals… Check out our list of best sports bars in Chicago with college football specials and make your reservations now!
Celebrate Oktoberfest
This one's for you, beer lovers! Later in the month, we're publishing a list of Oktboerfest celebrations across Chicago and in nearby suburbs, so you better stay tuned! Meanwhile, check out the fall beers from your favorite local breweries and get a taste ahead of time.
Take Your Date to The Green Tie Ball
Get fancy and do something good at this year's Green Tie Ball — one of Chicago's biggest and longest-running gala events!
The Green Tie Ball, benefiting Chicago Gateway Green, returns Saturday, September 17, at the Chicago Sports Museum. The event delivers the best in venues, decor, and live entertainment each year. This year's attendees will include Chicago's top VIPs, beloved sports figures, and notables, including gala emcees Cortney Hall (Host of NBC5 CHICAGO TODAY & former Chicago Bulls In-Arena Host) and Chris Petlak (Host of The Morning Mix on 101.9).
Tickets are available here.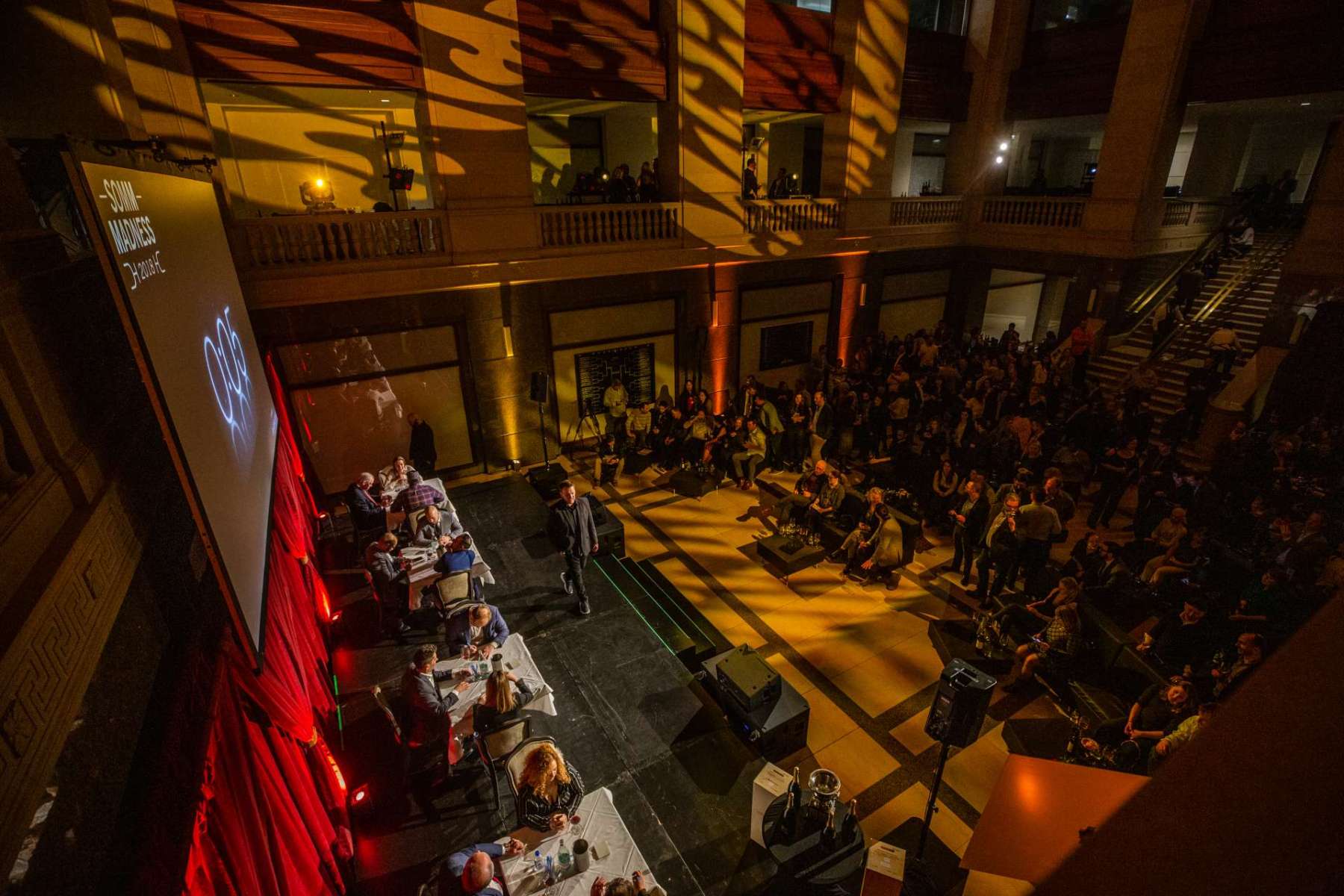 After a two year hiatus, The 4th Annual WINE RIVAL (formerly Somm Madness) returns on Thursday, September 22, 2022, to award the 2022 title of WINE RIVAL Champion at Venue West. At 6pm, the event kicks off with an over-the-top Tailgate Tasting. Ticket holders will have access to more than 300 luxury wines in a walk-around tasting as well as a grand display of endless bites. At 7 pm, the WINE RIVAL Tournament begins. All ticket holders can watch the tournament while the 64 registered competitors try their luck at the tasting tournament led by renowned judges.
A portion of the proceeds will benefit The Balance Project. Tickets can be purchased here.
The biggest foodie event is back! This year's Chicago Gourmet schedule is reaching a whole new level, including a unique Oktoberfeset celebration called Prost! In the Park. Other highlights include Tacos and Tequilas, an all-day wine tasting event, and a late-night after party. The tickets are going fast, so you better hurry!
Where can you find all the best interior design and fine arts in one? The famous River North Design District! This September, check out their biggest art walk of the year where the best of the best showcase their brilliant pieces across multiple disciplines from drawing, painting, sculpture, and installation. You'll also get to see all these pieces coming together after the interior designers do their magic!
Flourish at Chicago Botanic Garden
Fall is the perfect time to visit a botanic garden as trees begin to change color and summer flowers bloom for one last time. However, if you want another reason to pay the lovely Chicago Botanic Garden a visit, here you go. September is your last chance to see Flourish, their 50th-anniversary celebration featuring multi-artist installations across the garden, a gallery exhibition, and interactive performances.
How does six floors of antiques sound? That's Architectural Artifacts for ya! We fell in love immediately with this treasure building, and spent a whole hour just going through their basement gallery! Therefore, now is the time to grab your antique nerd friend, and set out to the newly opened Architectural Artifacts for an exploration.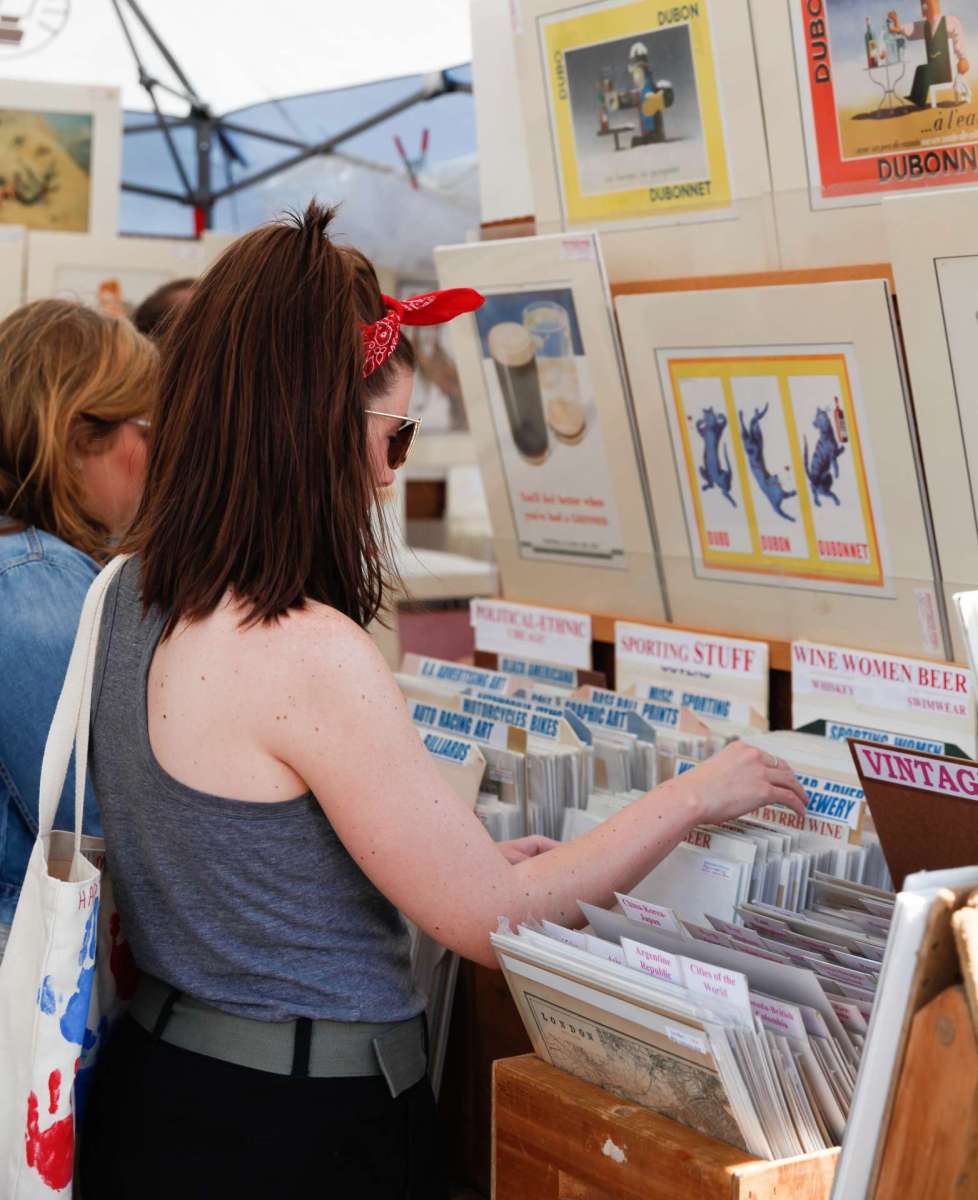 Chicago's most beloved treasure hunt returns to the West Loop where the world-famous event first began at 1341 W. Randolph for the second installment of its 19th season Saturday, September 24 through Sunday, September 25.
The European flea-market style experience and family-friendly event will bring together 175 of the top independent vendors, makers, and designers across North America. Here, you'll find an ultra-curated, high-quality selection of antiques, vintage and modern goods ranging from designer fashion to art, jewelry, décor, retro home furnishings, global goods, and more!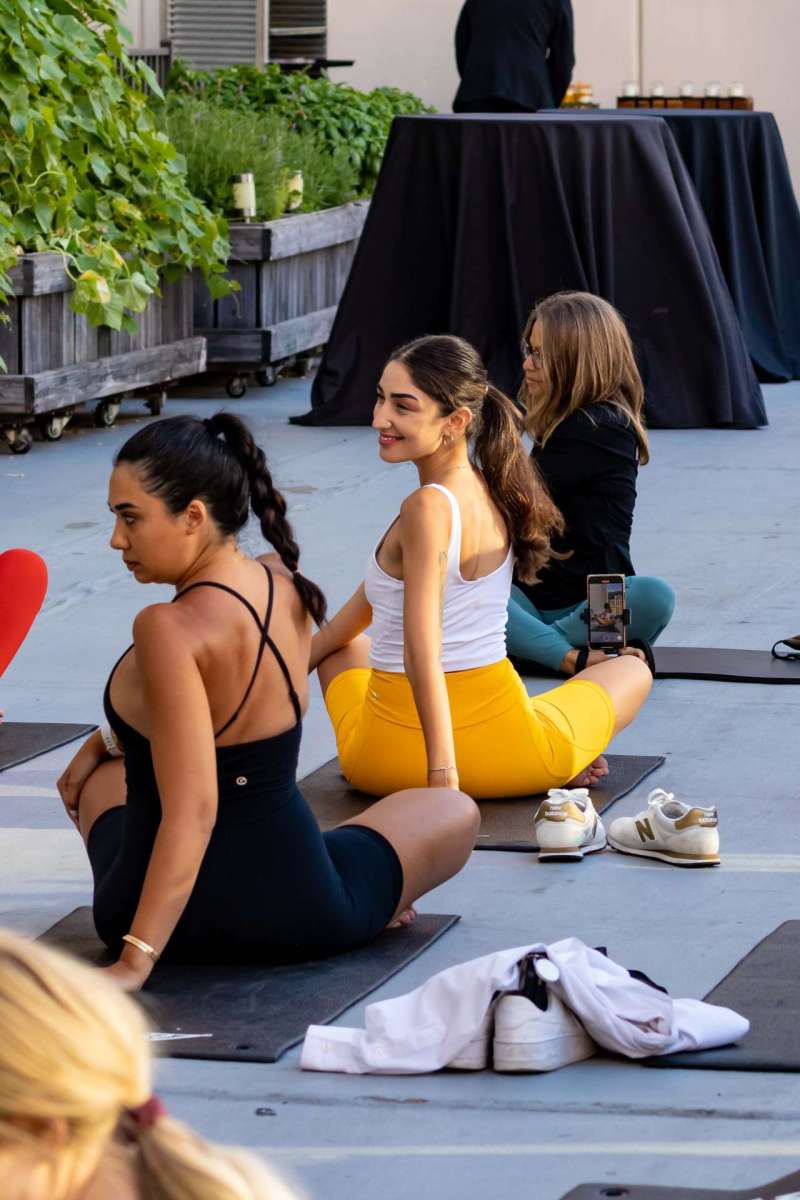 To celebrate International Yoga Awareness Month, all of the classes will feature a Yoga Flow led by one of the amazing instructors from Mariott's Summer Series. Unwind to gorgeous skyline views as the sun begins to dip low, followed by light bites and cocktails using ingredients from the rooftop garden. All classes are from 6pm – 7:30pm. There are two remaining dates to enjoy rooftop yoga: Thursday, September 15th with Jodan Hana and Thursday, September 29th with Bridget Murphy.
Featured Image: FARE