Goodness, how is it the last month of the year, again?! It must be because we've been having so much fun so we didn't even notice how time flied. While we've published plenty of holiday festivities from winter pop ups, holiday cocktails, Christkindl market, and family-friendly events, there are just so many more things going on that we've got to put on your radar too. So, whether you're ready, here comes our list of things to do in Chicago this December. Let's finish the year on a high note.
Eat & Drink
Celebrate The Aperitivo Revolution at Gioia
1133 W Randolph St, Chicago, IL 60607
Aperitivo is the Italian pre-dinner tradition taking America by storm, representing a state of mind that encourages partakers to sit back and relish in the company of one another. Gioia's new aperitivo menu features small snacks or "cicchetti," including fried calamari and stuffed olives, that pair perfectly with the variety of classic and innovative cocktails like the iconic Espresso Martini or the seasonal SnowBall. For $25 per person from 4:30 – 6:30 PM, guests can pair one drink and one cicchetti for the perfect appetite enhancer before their delicious Italian meal.
565 West Randolph Street Chicago, IL 60661
At Proxi, Chef Andrew Zimmerman combines two of his great loves: travel and cooking. Inspired by street food but not restrained by it, his menu wanders freely through Asia, India, Mexico, and beyond but still feels completely at home in Chicago. On Wednesday, December 14th and Thursday, December 15, 2022 at 6:30pm, guests can join Chef Andrew Zimmerman and Wine Director Alex Ring, for a five-course dining experience at The Chef's Counter. Diner's can expect to enjoy a thoughtfully prepared five-course menu, featuring flavors and techniques from Japan and beyond.'
A variety of sake bottlings have been chosen to perfectly pair with each dish. Whether you're an advanced sake enthusiast or a novice, this event is not to be missed! Tickets are available for $135 per guest, and with only eight seats available, diners are sure to enjoy an intimate and engaging evening at Proxi.
739 N Clark St, Chicago, IL 60654
Beginning Wednesday December 14, Chicago Winery will open the doors to its Tasting Room that is sure to be the supremely sippable spot for Chicago wine tastings. Choose from three flights and go to town as you compare, contrast, and determine your favorites. The Tasting Room is available for walk-ins Wednesday through Friday from 4:00 to 9:00 PM and on Saturday and Sunday from noon to 8:00 PM. Please let me know if you're interested in sharing the news with your readers, or if I can help answer any questions.
1200 W. Randolph Street, Chicago, IL 60607.
City Winery Chicago's Sunday brunch series is back! Enjoy unlimited brunch food with purchase of brunch buffet. Alcoholic beverages are available for additional purchase. Join Phil Angotti and Friends for a celebration of the music of the Beatles with some of Chicago's most sought-after musicians. Tickets are $12 for general admission and $37 with brunch buffet included.
111 W Kinzie St, Chicago, IL 60654
Untitled Supper Club opened in the summer of 2012 and is a contemporary revival of a classic Prohibition-era supper club, hidden away in the heart of Chicago's River North neighborhood. This is the perfect place for a cozy, late-night date with style, elegance, and high-end spirits. With multiple uniquely designed rooms and four bars — the Library, Cabaret, Backstage and Drawing Room — Untitled offers live music and titillating cabaret-style performances while enjoying award-winning food and libations. Chic and sexy, Untitled is lively and designed to provide an undeniably unique, sensuous dining experience.
Art, Music, and Theater
Renee Robbins Exhibition at [Salonlb.]
1010 W 35th St Suite 500, Chicago, IL 60609
[salonlb.] will present a solo exhibition by Chicago-based artist, Renee Robbins titled "Simple Pleasures and Silver Linings: An Unseen Universe", on Friday, December 16th, with a special reception from 7-10 pm during Bridgeport's Third Fridays gallery walk. This exhibition is a mini retrospective of Robbins' vast body of work that explores the dynamic world and its complex relationships between humans, nature, and the cosmos, through luminous visual environments both real and imagined. This exhibition immerses the viewer in an otherworldly landscape of flowering botanicals and celestial bodies viewed at the subatomic and telescopic levels, as it surveys Robbins' wondrously detailed collections of paintings and etchings.
401 Plainfield Rd, Darien, IL 60561
On display throughout the month of December, Retrospective is a painting exhibition featuring over 35 watercolor and mixed-media illustrations reimagining traditional Asian mythologies and symbolism, viewing modern society through a multicultural lense. The exhibition shares the most intimate and private experiences, thoughts, and growth throughout the artist's journey as a young female Chinese artist in America.
1717 31st St, Oak Brook, IL 60523
LITTLE WOMEN previews Dec. 14, opens Dec. 17 and runs through January 15, 2023. There will be daytime performances on Christmas Eve and New Year's Eve, providing families with a wonderful way to celebrate the holidays and family love. Inhabit the beloved story of the March sisters, who trailblazed the way for women in the 19th century, and echo the freedoms that women have today. The adaptation was written for a cast of four, with each actor playing one of the sisters (Meg, Jo, Beth, and Amy) and three of them doubling as one of the love interests (Laurie, Professor Bhaer, and John Brooke).
Family & Fun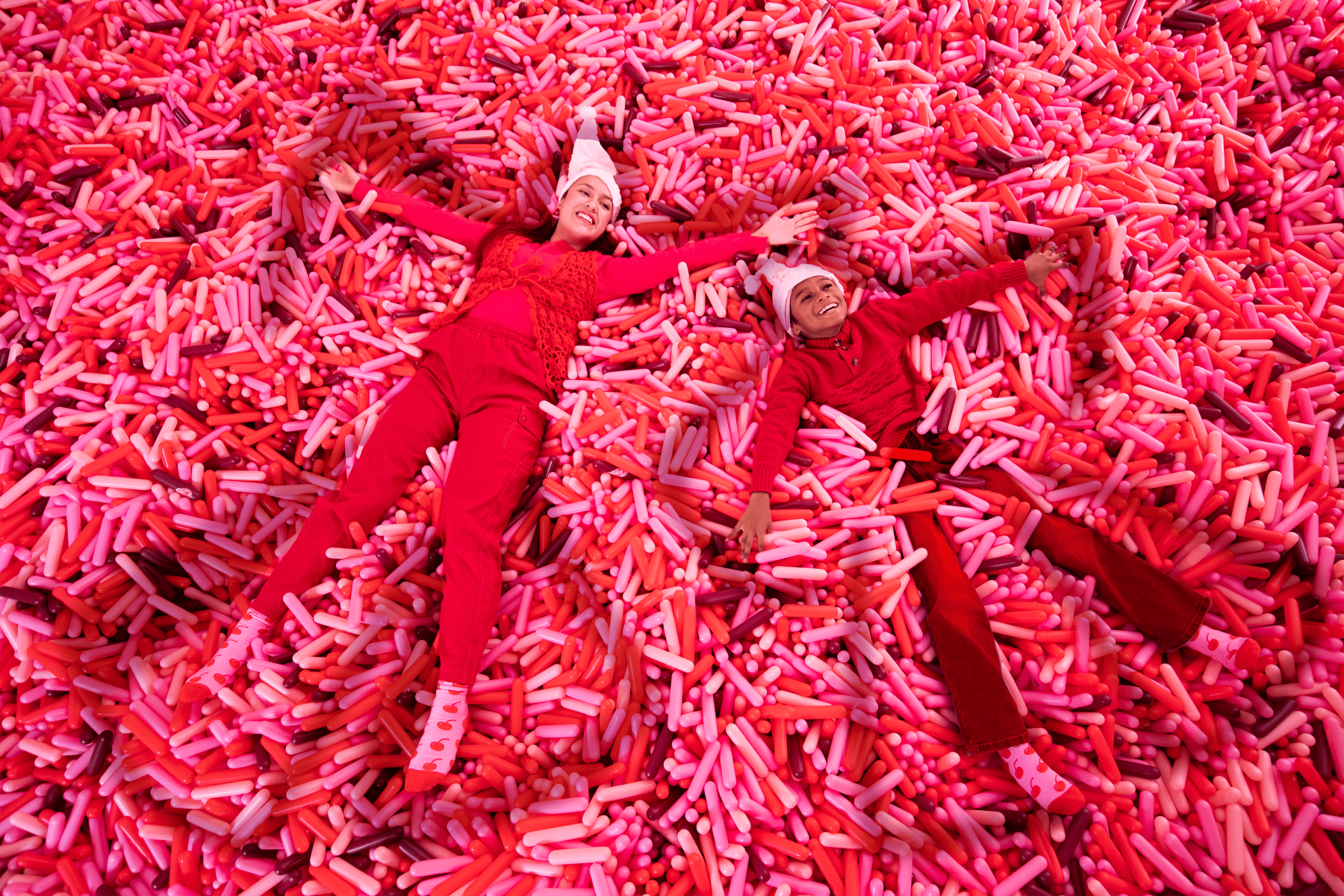 Pinkmas at MOIC
435 Michigan Ave Suite G, Chicago, IL 60611
Museum of Ice Cream's annual Pinkmas celebration kicked off Thursday, November 17, 2022 and runs through Monday, January 9, 2023. Visitors will add a little sprinkle of joy to their holiday as they embark on a magical journey across more than 13,000 square feet of delicious treats, festive crafts, a larger-than-life snow globe, and much more! The Pinkmas experience will be filled with interactive moments and limited-time activations as guests sprinkle all the way through MOIC's Pinkmas tree forest, build a take-home paper gingerbread house as part of the craft activity, and sample all the flavors that celebrate the spirit of the season.
50 W Washington St, Chicago, IL 60602
On December 17th at 4:00 pm, Ballet 5:8 artists will sweep you off the feet with a dreamlike performance. We're talking fairies, queens, glitters, and fantasy. The performance will share special vignettes of "Beyond the Nutcracker" choreographed by Julianna Rubio Slager. We can't think of a better conclusion after shopping for holiday gifts all day!
700 E Grand Ave, Chicago, IL 60611
As part of its 40th-anniversary celebration, Chicago Children's Museum at Navy Pier is ready to cheer your little ones up with their unique holiday programming this year! Come replay The Nutcracker at Castle, an interactive theater experience that challenges your kiddo's imagination and creativity, or check out The New Art Experience, an immersive narrative-driven experience focused on allowing kids (and kids at heart) to let their imagination soar to new heights.
Dream Market Chicago
Intercontinental Chciago Manificent Mile, 505 Michigan Ave, Chicago, IL 60611
Still crossing gifts off your holiday shopping list? Shoppers are encouraged to pop into the hotel while exploring the iconic stores of the Mag Mile to grab a locally-made gift for their loved ones from Dream Market Chicago, a collective of women and minority-owned artisan businesses. From delectable treats, homewares, and artwork, the Dream Market Chicago is sure to make spirits bright this holiday season. The market runs every Wednesday from 1:00 p.m. to 5:00 p.m.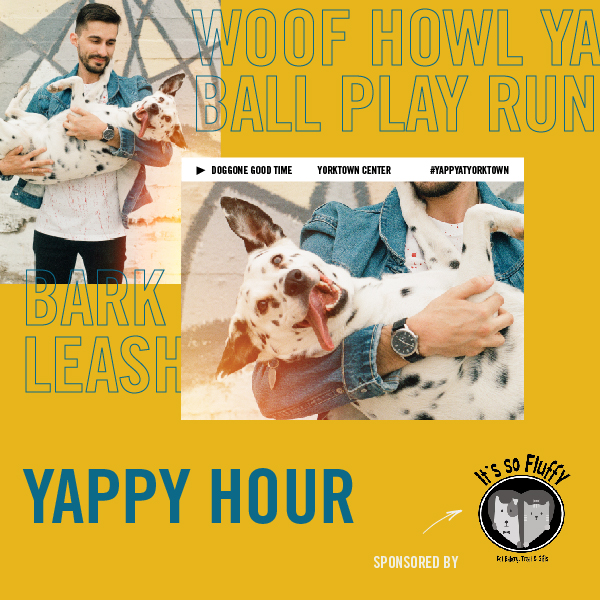 203 Yorktown Shopping Center, Lombard, IL 60148
On Thursday, Dec. 15, Yorktown Center is excited to be hosting a Howliday Sweater contest where guests are encouraged to dress their four-legged friends up in their most festive outfits for the chance to win a holiday prize from It's So Fluffy Pet Bakery.
The top 5 pups will go on to the final voting round on Yorktown Center's Instagram. There will also be a holiday-themed photo opportunity and treats provided by It's So Fluffy Pet Bakery to take home. The event will take place at the Dog Lounge from 5:30 to 7:30 PM.
Featured Image: Untitled Supper Club