For long-time Chicagoans, you know Chicago is always at the forefront of culinary culture, innovating taste and experience for all foodies ready to enjoy life. If you've been pampering yourself with exclusive dining experiences in Chicago, then, let us add another exciting happening to your plate. On March 15th, the James Beard Foundation Taste America event is coming to Chicago, featuring our very own Chef Cedric Harden of River Roast, in collaboration with featured guest Chef Darnell Reed of Luella's Southern Kitchen.
Guests will enjoy a multi-course meal with beverage pairings, created just for this special night through a unique chef collaboration curated by the Foundation. A reception prior will feature signature welcome beverages by national sponsors Rabbit Hole Distillery and White Claw® Hard Seltzer. Tickets are now available on the official website.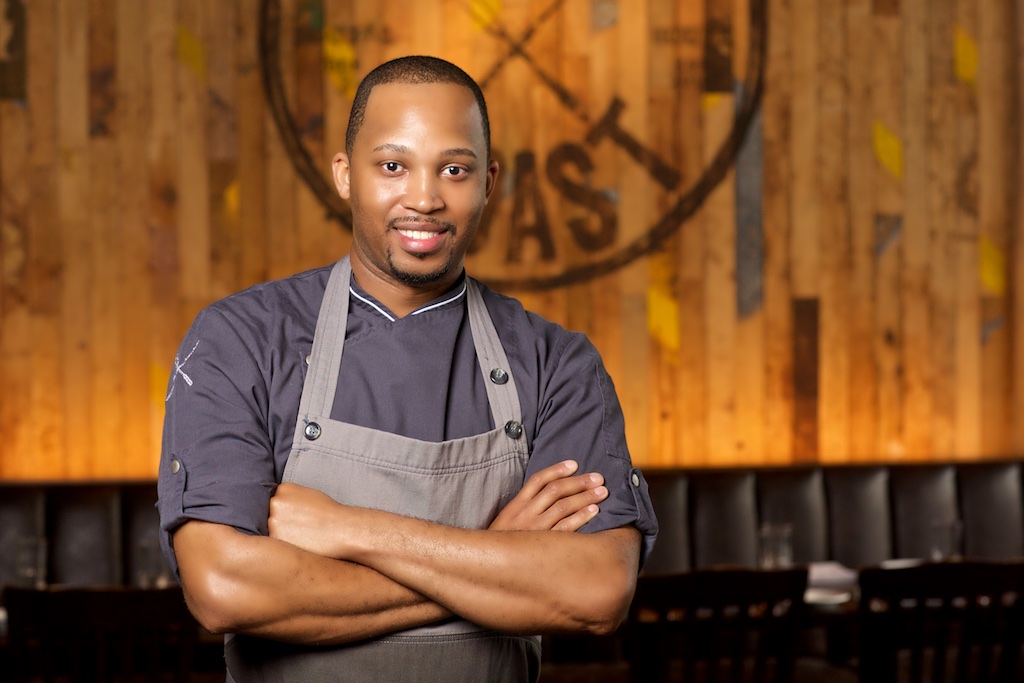 Chef Harden — Flavor of the Midwest
Growing up with the natural inclination and desire to cook for his family, Chef Harden's passion for food started at a very early age. Nowadays, Chef Cedric Harden is the leading force behind the culinary program at River Roast in Chicago, bringing people together through food.
The real Chicago foodies wouldn't be unfamiliar with Chef Harden's record. As sous chef at Urban Belly, BellyShack, and Belly Q, Chef Harden is the magician behind the scene, bringing unforgettable dining experiences to Chicagoland. With a strong focus on Midwestern comfort food, Chef Harden thoughtfully creates shareable dishes that are meant to bring joy and capture the love and warmth midwestern cuisine is known for, as people gather to connect over a meal.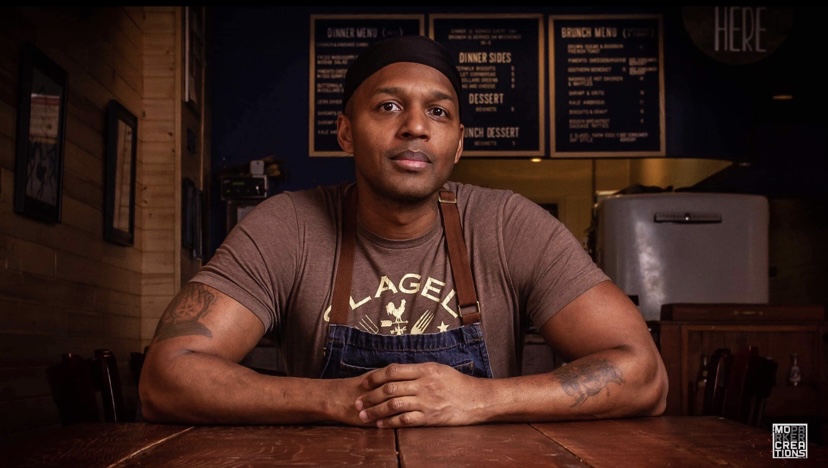 Chef Reed — Unforgettable Southern Fare
A lifetime Chicagoan, Chef Darnell Reed studied culinary arts at Washburne Trade School. From being a prep cook at Hilton Hotels to the proud owner of Chicagoan's beloved Luella's Southern Kitchen, Chef Reed specializes in southern cuisine and will always turn a rough day good with his delicious, heart-warming dishes.
Offering everything from Shrimp and Grits to Mississippi Hot Tamales, to Beignets and of course, fried chicken, Luella's Southern Kitchen is named best new Southern Restaurant by Chicago Tribune, and best Soul Food Restaurant by Chicago Reader. When asked his goals, Chef Reed stated that his goal is for the city to remember Luella's as the place with some of the best Southern cuisines Chicago has ever had.
Taste America Chicago Local Menu
At Taste America Chicago, guests will enjoy an innovative menu bringing the genius minds behind River Roast and Luella's Southern Kitchen together, featuring hearty comfort food with a modern twist. The menu includes:
BREAD COURSE
Cornbread, Buttermilk Biscuit, and Seeded Muffuletta Bread with Pimento Cheese and Butter
APPETIZER
King Crab–Pork Belly Gumbo
ALTERNATE APPETIZER 
Gumbo z'Herbes with Vegan Dirty Rice
ENTRÉE
Crispy Pork Shank with Lentils, Corn, Torn Bread, and Apple Cider Nage 
ALTERNATE ENTRÉE
Delicata Squash with Roasted Seasonal Vegetables, Wild Rice, and Pumpkin Seeds
DESSERT
Carrot Cake with Cream Cheese Frosting, Crispy Carrots, and Cinnamon Caramel
Sounds delicious? Grab your tickets here!
About Taste America 2021-2022
Taste America, presented by Capital One, features events in 26 cities nationwide, bringing chefs and diners together to celebrate local independent restaurants and support efforts to rebuild a more sustainable and equitable industry. Each event ticket includes a three-course meal by featured chefs that showcases their signature styles and highlights the uniqueness of their communities, plus beverage pairings to be enjoyed at the participating restaurant.
Taste America supports local chefs and restaurants directly while also driving philanthropic support towards industry-wide relief. 65% of all tickets sold will go directly to River Roast and Luella's Southern Kitchen to support their business, with 35% of proceeds supporting the Foundation's national programming, including the Open for Good campaign.
Featured Image Credit: River Roast