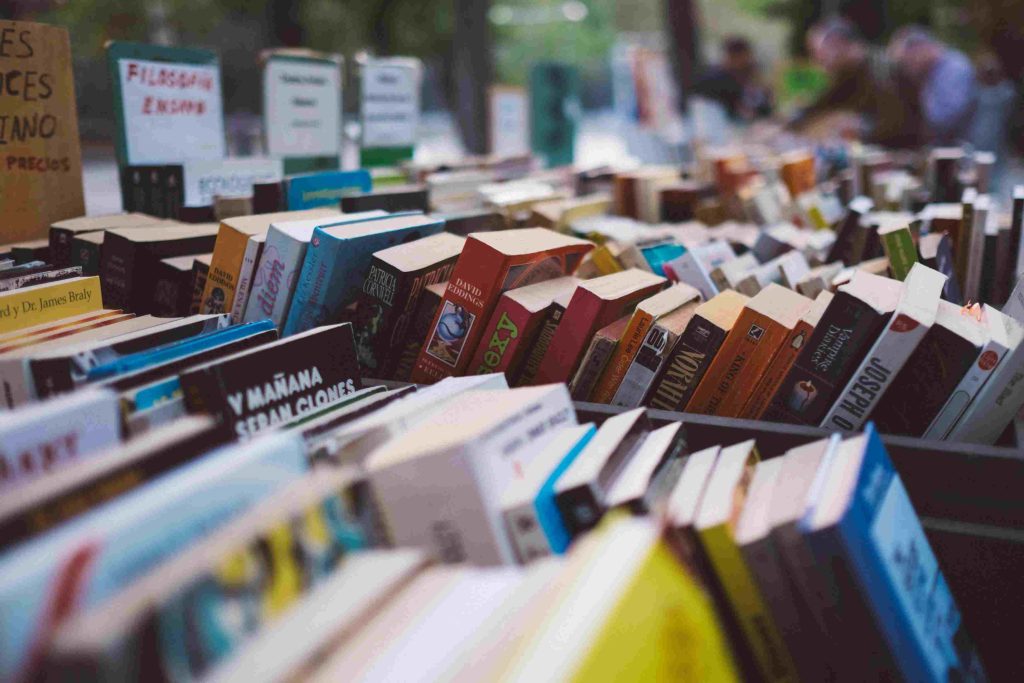 Whether you're a Chicago native or just passing through for the summer, there is so much to find if you travel through the city's sprawling neighborhoods and visit their many bookstores! Readers can make an all-day trek from the Northside down to the Southside and discover the wonder of some of Chicago's literary gems. Below, University of Chicago Press Promotions Manager Michaela Luckey shares just a handful of her favorites in the city. Find these and so many more great shops in Chicago and near you on IndieBound.
Lakeview: Three Avenues Bookshop
Perched at the six-way intersection of Lincoln Avenue, Wellington Avenue, and Southport Avenue is Three Avenues Bookshop, a new, family-run store located a stone's throw away from Schuba's Tavern and The Vic Theater. With a bright, inviting space and a curated selection of books, games, puzzles, and tea, Three Avenues is a welcome addition to Lakeview and a must-stop for those visiting the neighborhood.
Wicker Park: Myopic Books
Home to "more than 60,000 books," Myopic Books is a wonderous labyrinth filled to the brim with titles on every topic under the sun. Open seven days a week, Myopic has been voted "Best Used Bookstore" by both Chicago Magazine and Chicago Reader Magazine. Readers can sell books at the front desk then immediately purchase new titles from the thousands of choices lining the shelves of this beloved Wicker Park staple.
Hyde Park: Da Book Joint
Operating since 2007, Da Book Joint is a Black woman-owned business whose catalog includes diverse, wide-ranging titles by both established and rising authors, focusing on books for younger readers. The store lives within the iconic Boxville Market, only blocks away from Washington Park, Harold Washington Cultural Center, and downtown Hyde Park.
Pilsen: Pilsen Community Books
Originally a used bookstore, Pilsen Community Books became Chicago's only employee-owned and operated independent bookstore as of March 2020. They offer events for both English and Spanish speakers, a reflection of their multilingual catalog that includes books written in Spanish, English, Russian, French, Ojibwa, Arabic, and Cree. Readers can also contribute to their Pilsen Reads program which gets books into the hands of Pilsen's youngest readers.
Loop: Exile in Bookville
Located in the historic Fine Arts Building with an overview of Michigan Avenue, Exile in Bookville melds together music and literature. Among the selection of books, folks can also browse their vinyl collection, shop their music-inspired merch, and attend events such as their upcoming pop-up collaboration with The National from May 18th to May 21st.