Hello Chicagoans, are you ready? We're only one week away from the best BBQ, beer, and country music festival! With Windy City Smokeout right around the corner, we figured it was time to ramp up the vibes by inviting one of the best pitmasters to chat with us about music and smoking meat! So, drumroll: Here we have Bub City's pitmaster, Tim Cottini, on the line!
Q (Urban Matter): Thanks so much for joining us today in the middle of a busy day, Tim! Let's get right to the topic. With Windy City Smoke Out finally returning after all the Covid-19 craziness, why don't you tell us a little about how Bub City is doing after the pandemic, coming back to normal business?
A (Tim from Bub City): Everything is great! We've been super busy. With the expansion, we now have a lovely cocktail trailer in the back, close to Three Dots and a Dash, with some cabanas and some seating area in a non-drive-through alley behind the restaurant. And on the front on Clark St., we have a seating section there too. In terms of capacity, we're probably seating 20% more than we did before covid. Business is doing better than before-covid at this point.
Q: Are there any challenges?
A: There are a lot of new issues we're dealing with as we go along, such as supply chains, logistics, and availability of a lot of products is kinda falling out. So we had to be adaptive and come up with creative solutions to make sure to keep the business going. But overall, it's been great! It's mostly small items like to-go containers we're having issues with.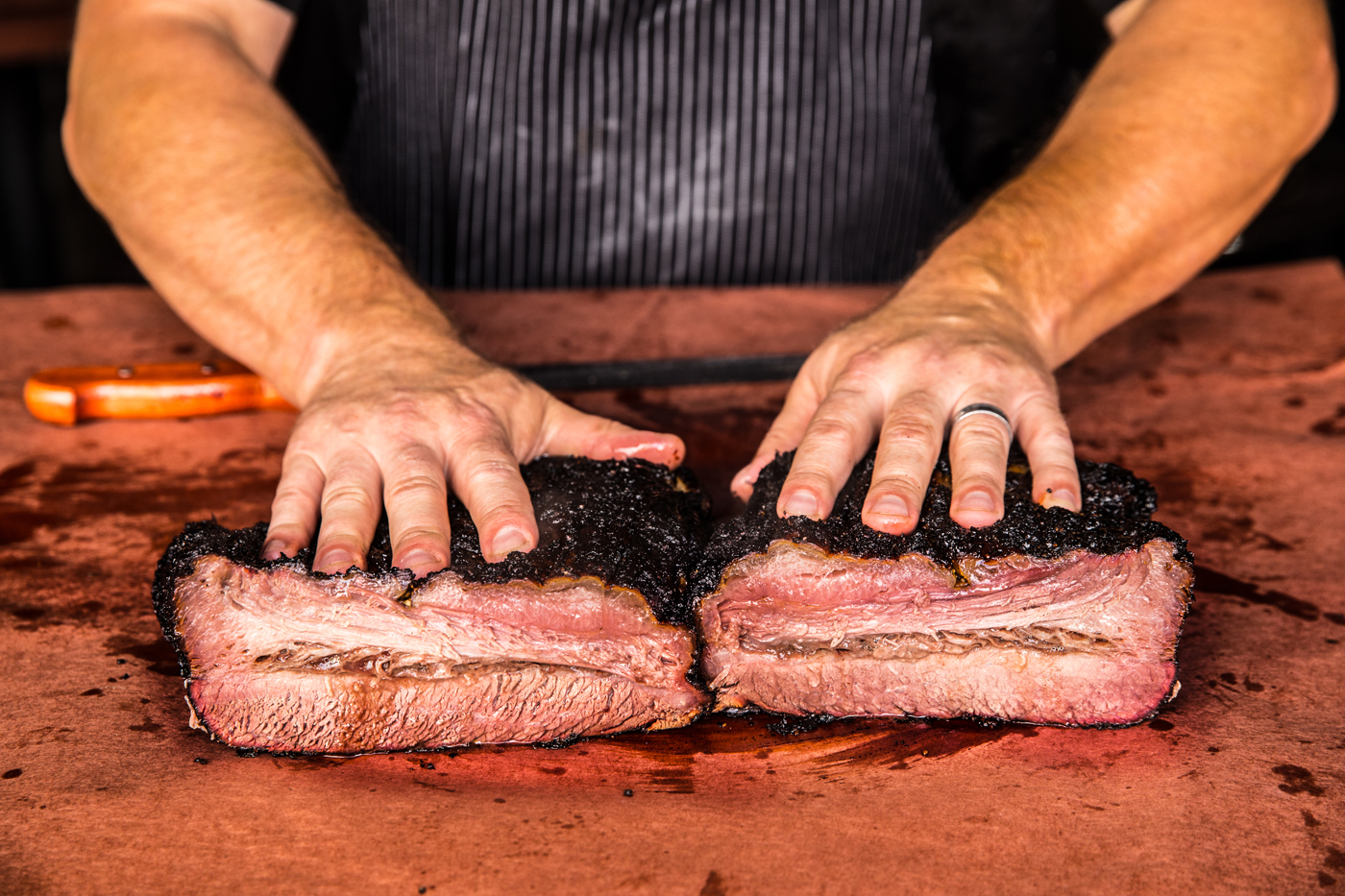 Q: That's so good to hear! Well, we just take another look at your Windy City Smoke Out menu and… That sounds awesome! Now, from your point of view as the pitmaster, what's the most exciting item on your menu for the upcoming weekend?
A: I think probably the most exciting thing we're doing at Bub City is going to be the brisket. The brisket is not something done in exact science. Rather, it's something done with touch and feel. You get the meat to a certain temperature, and it's close, but all the briskets will respond differently at a certain temperature point. So, one brisket might come out at 200°F, but another might come out at 202°F. It's something you just feel. Put some pressure on certain areas of the meet to see how done it is… and then you have to be responsive to the smokers, the location, and the placement of meat since the ones on the right get done before those on the left, and the top rack is done before the bottom rack. So you just kinda have to really get in there and know what's going on.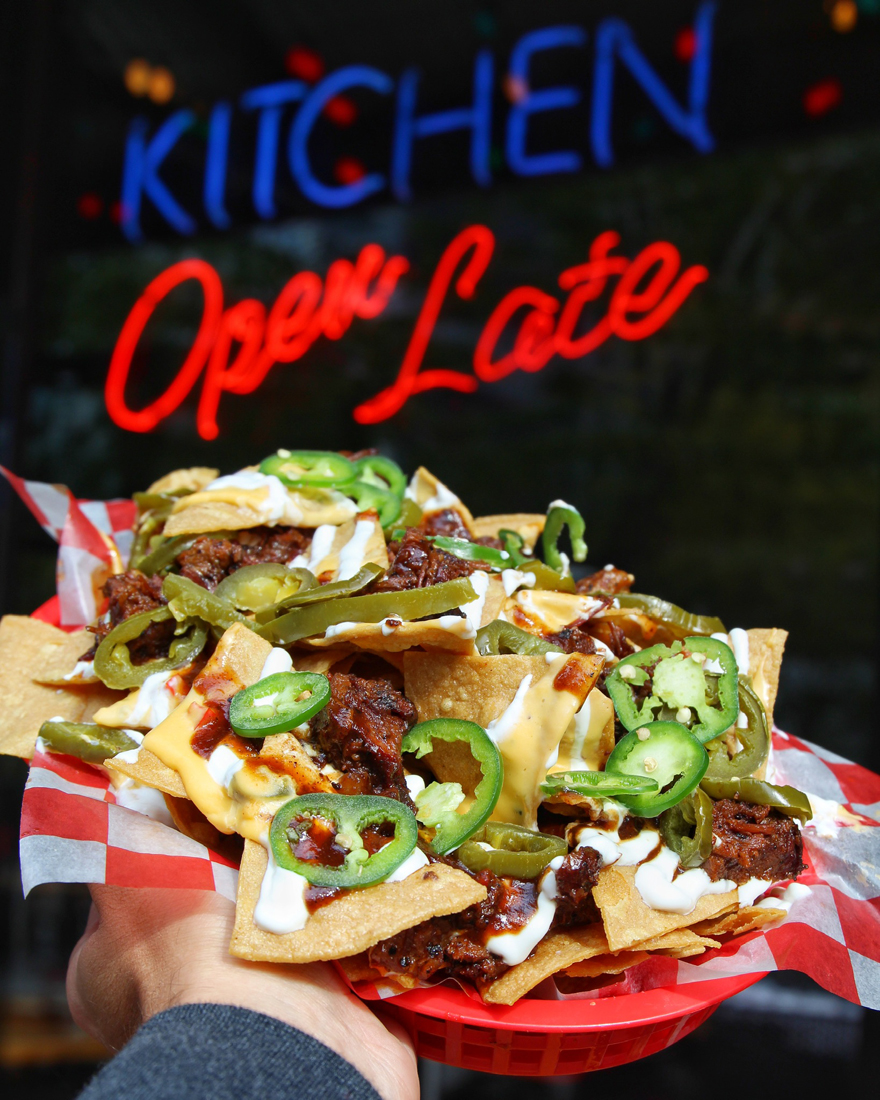 Q: That is fascinating! So how are things going to be in action over the weekend?
A: The fun thing is, we literally get there on Tuesday to set up. We start smoking meat on Wednesday and stop smoking on Sunday. So it's four days of keeping it rolling.
Q: Oh! So you're going to smoke on the spot the whole time? Live action style!
A: Absolutely! We'll have three smokers going the whole time. Usually, the restaurant would keep one or two of the smokers, but this time we're supplying numerous areas and the venues with smoked pork, smoked brisket, and other things. It's going to be very challenging so we really have to have things charted out, with a good idea of at what time things need to be in and what time things need to be out, and the next round goes right in.
We can't have the lag time when we don't have the product ready to go in. So, once everything comes out, we get a good scrape down the racks and the smokers, and we turn around and get the next round in there. And 12-to-16 hours later, we pull it out and do it again. It just goes on for four days.
Q: Wow! So how much are you smoking?
A: I think we're looking at about 5,000 lbs of pork, about 2,400 lbs of brisket for the weekend. One of the biggest issues is that we can't get one vendor to supply everything we need, so we have to shop smart and pull things in from a few different avenues.
Q: Are you working with local vendors?
A: We're working with numerous local vendors. D'Artagnan, LNO, and coordinating with Chef's Warehouse to get a few local sources for the pork.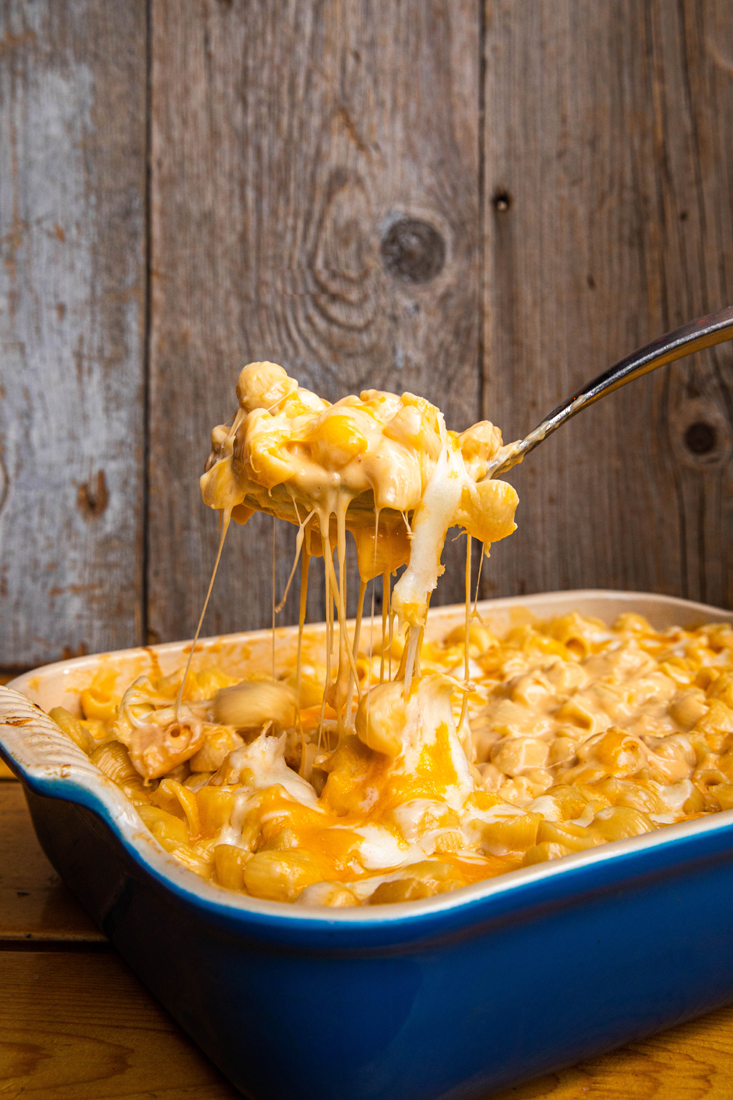 Q: That's great! Well, here's a fun question, then. We always say barbecue and country music like milk and honey. So, tell us how you see BBQ and country music go together based on your personal experience?
A: I think it's great synergy! Summer time, you get the nice hot weather, and some nice juicy barbecue, and some cold beer. Make yourself satiated, feel full on the bbq then cool yourself with the beer, and of course, listen to some tasty tunes.
Q: Is there anyone from this year's Windy City Smoke Out line-up that you're personally excited about?
A: I'm really excited to see Willie Nelson with the Willie Nelson Family on Thursday. Just because he hasn't really done any performances for a long time, but he's such an icon. To have someone throughout my childhood, whom my parents and aunts sand uncles would listen to — it's a unique opportunity and I really look forward to the opportunity to really meet him and shake his hand.
Q: Last question: where will you be located throughout the festival weekend? Where can people find you?
A: I'm not going to be at a fixed spot, but instead throughout the entire event. I'll be in the common seating area directing the food to the right places. Just to make sure everything is up to our specs, so they're hot, fresh, and delicious.
Featured Image: Lettuce Entertain You