Craving seafood? Savor the classic and creative dishes at King Crab House Chicago, a Lincoln Park neighborhood staple that holds the title of the oldest crab house in Chicago.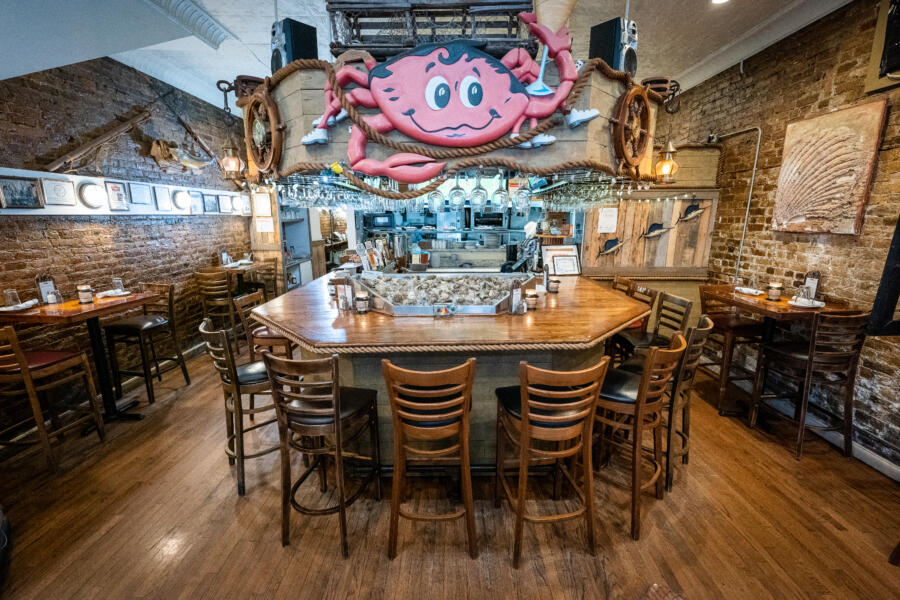 Cy Sadaka opened the restaurant over 40 years ago, making sure fresh-catch seafood arrived daily, a tradition that continues today. Don't be surprised if you're warmly greeted by Cy himself when you step inside the inviting, ground-floor restaurant. Tasteful nautical decor, wood floors, and brick walls create a cozy atmosphere.
Of course, the many crab dishes to choose from include snow and Alaskan king crab. But, contrary to the restaurant's name, crab isn't the only delectable menu choice. Other tasty seafood options include shrimp, calamari, mussels, fish, lobster tail, and crawfish in just about every imaginable preparation — boiled, steamed, grilled, blackened, broiled, fried, and served atop pasta. There are also meat dishes, including filet mignon, barbecue ribs, and burgers.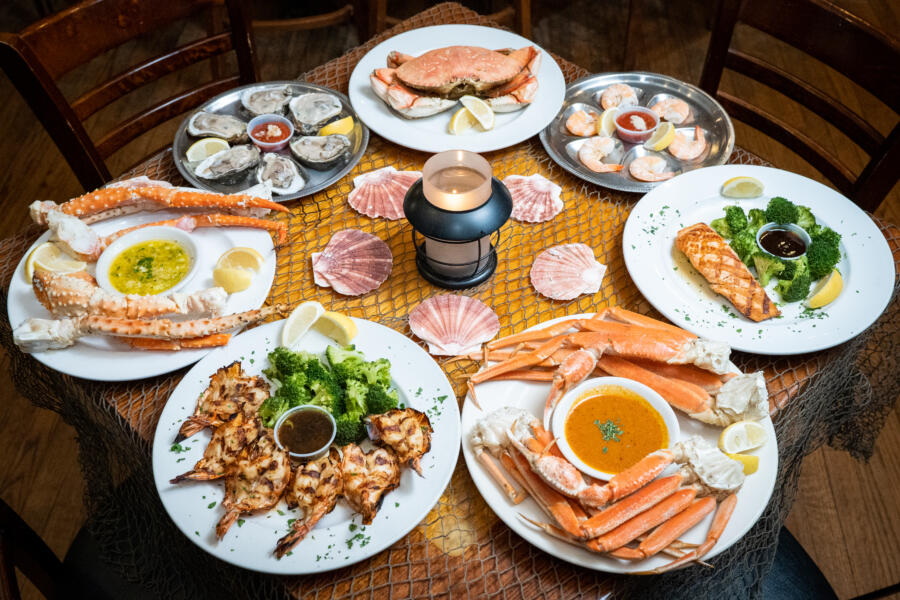 Start your meal with the Chesapeake oysters, clam chowder, or peel-and-eat shrimp. Cy also whips up an amazing oysters Rockefeller. Great choices for entrees include lobster stuffed with crab or shrimp, garlic Dungeness crab, or Cajun-spiced blackened catfish. Whether you order the crab legs or a seafood boil, the staff at King Crab House will be happy to show you how to shuck or crack shells. And about that seafood boil — bring your appetite, because it's packed with mussels, clams, crab legs, crawfish, sausage, new potatoes, and corn on the cob. Servers are happy to recommend a craft beer or glass of wine that will make the perfect accompaniment to your meal.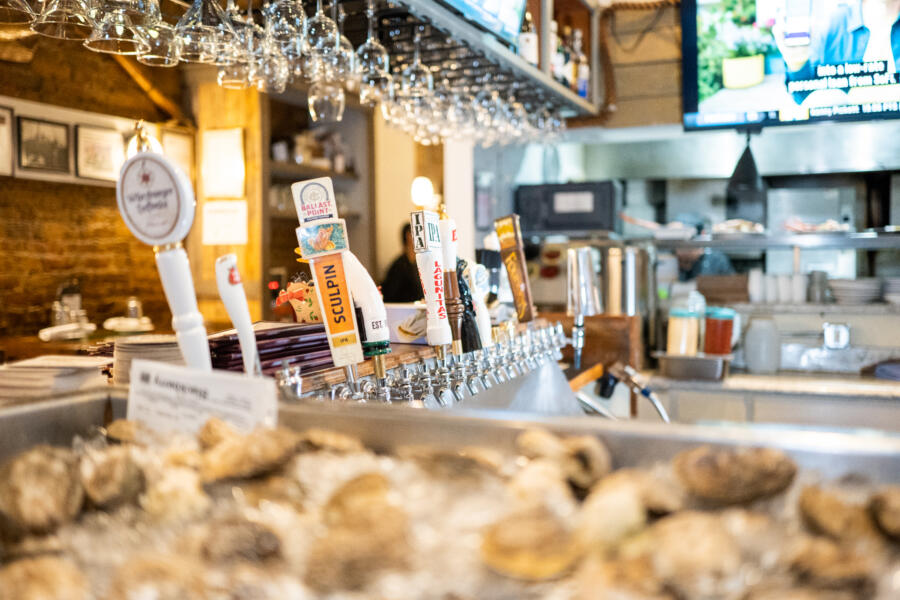 If you prefer a quick bite, sit at the full-service bar and order a drink, including King Crab House signatures such as Cy's Mai Tai, the Caribbean Breeze, or a featured martini. Pay-by-the-piece chicken wings, oysters, and shrimp are also served at the bar.
End your meal with a sweet treat, like a slice of Key lime pie, tiramisu, or cheesecake. Finish just in time to catch a show at the newly expanded Steppenwolf Theatre that's right down the street. Note that King Crab House offers a special Steppenwolf Happy Hour from 3 p.m. – 7 p.m. that includes discounted drinks and dishes.
Hungry yet? Plan your visit to King Crab Chicago now!