Still hesitating on whether you should grab some Chicago Gourmet tickets this year? Well, here's the latest news, hot off the press: the biggest celebration of Chicago's culinary culture is now officially ready to Rock. Your. Oktoberfest!
Join Chef Sarah Grueneberg (Monteverde Restaurant & Pastificio) for a Sünday Fünday to remember at Prost! In the Park, a beer and spirits festival with brews, bites, and boozie bevs from popular and soon-to-be-discovered producers. Guests will enjoy chef takes on classic German delights, oom-pah bands, fun cocktails, and of course, plenty of frosty pints to raise a hearty Prost!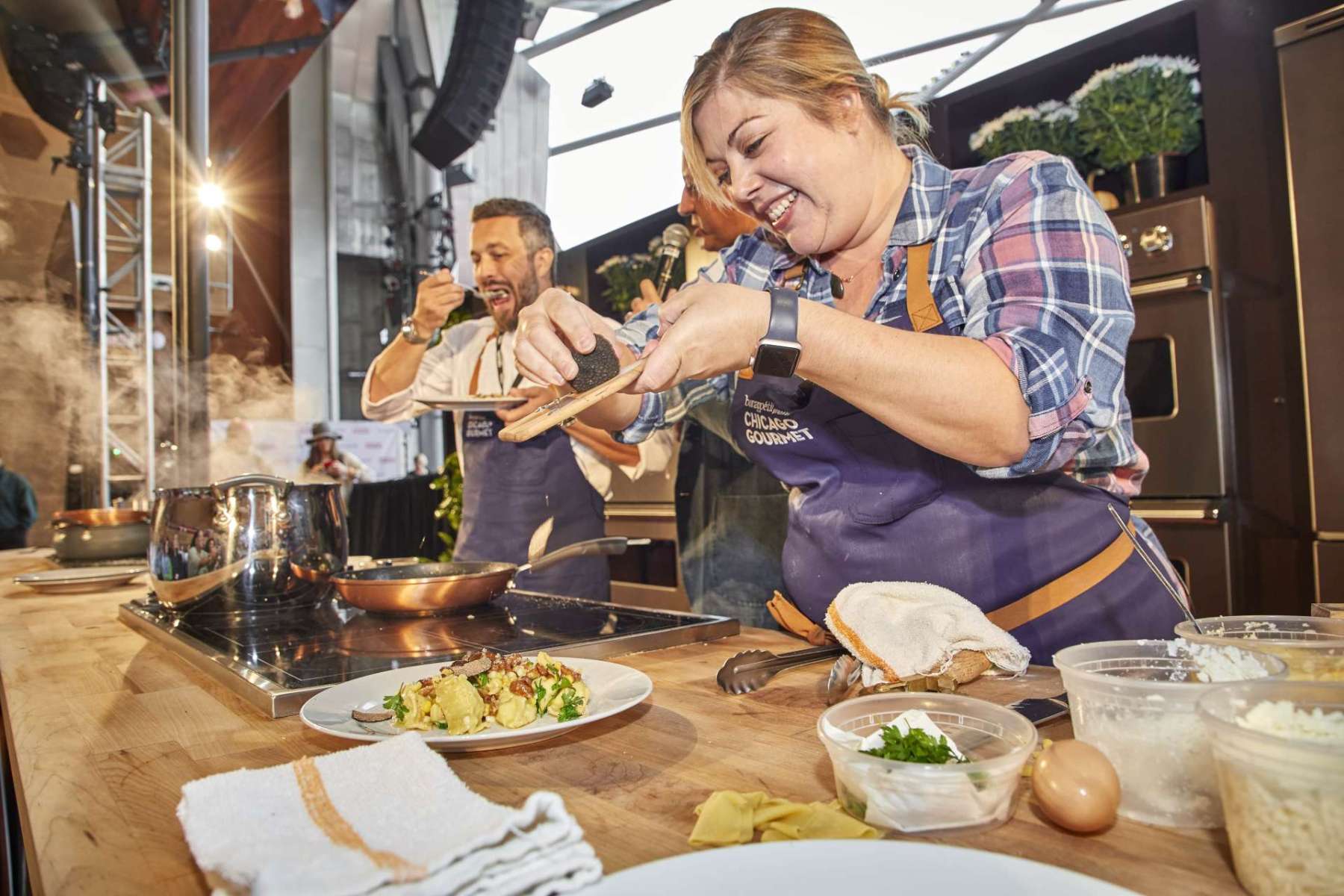 During Chicago Gourmet, founding partner Illinois Restaurant Association, together with presenting sponsor Southern Glazer's Wine & Spirits, will showcase an exciting array of spirited events featuring talent from Chicago and around the world from September 22-25, 2022 atop the Harris Theater Rooftop at Millennium Park. This year's Chicago Gourmet theme – "Creating a Stir" – is showcased throughout the long weekend culminating in the launch of the brand new Oktoberfest-style event, Prost! In The Park.
Prost! In the Park is presented by Performance Foodservice, and takes place on Sunday, September 25 from 1-4 PM.  Tickets are now available via their website.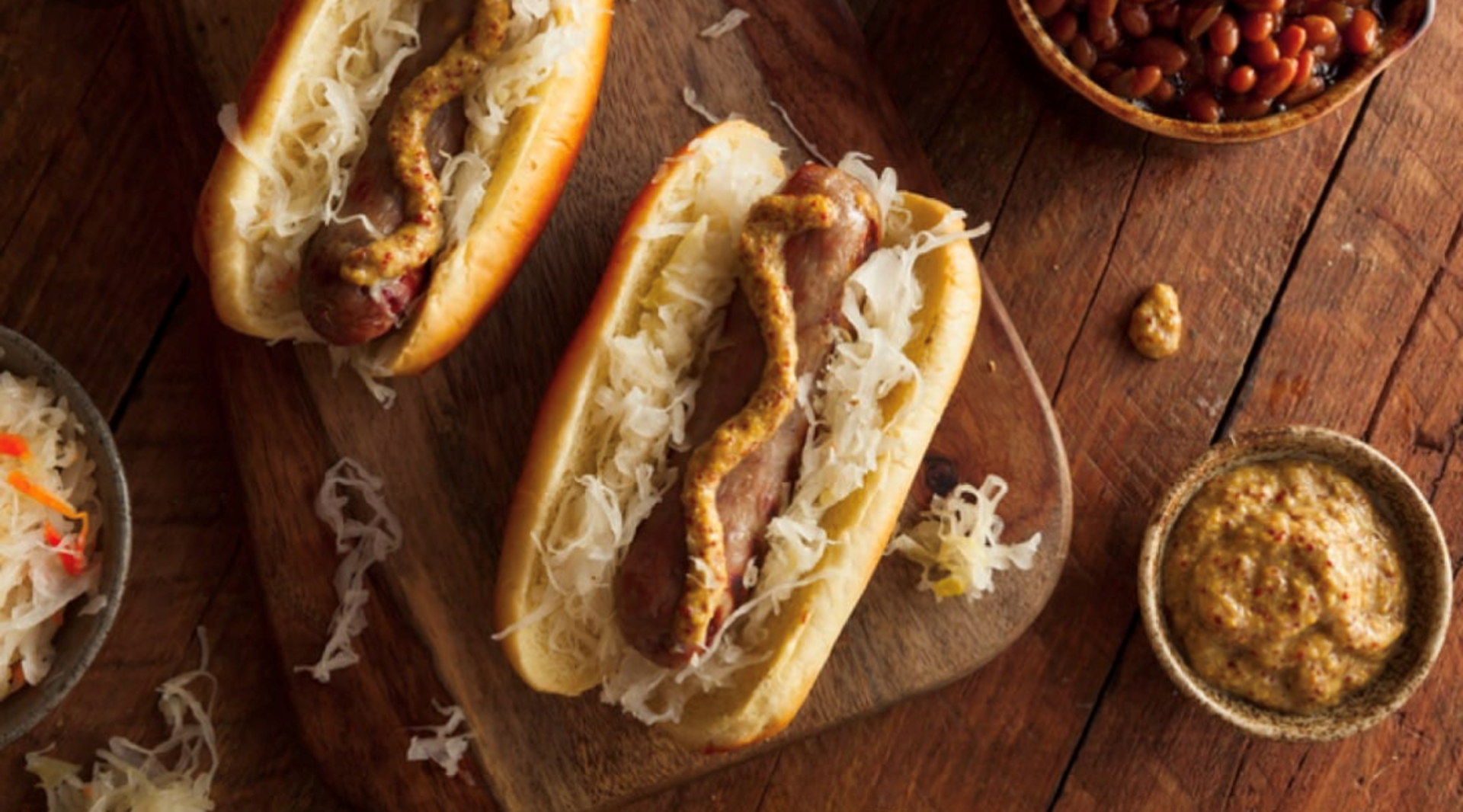 Chef Lineup
Chefs participating in the 2022 Prost! In the Park include:
Chef Brian Ahern, BOEUFHAUS
Chef D'Andre Carter, Soul & Smoke
Chef Axel Erkenswick, Smack Dab
Chefs Kurt Guzowski and Thomas Rice, Four Star Artisan
Chef Kevin Hickey, The Duck Inn
Chef Pamela Jones, Charboy's
Chef Ellen King, HEWN
Chef Rob Levitt, Publican Quality Meats
Chef Leigh Omilinsky, Swift & Sons
Chef Tigist Reda, Demera Ethiopian Restaurant
Chef Darnell Reed, Luella's Southern Kitchen
Chefs Jon Shook and Vinny Dotolo, animal, Son of a Gun, Jon & Vinny's, helen's and more (Los Angeles, CA)
Chef Mark Steuer, FUNKENHAUSEN
Chef Bailey Sullivan, Monteverde Restaurant & Pastificio
Chef Paul Virant, Vie, Vistro Prime and Gaijin
Chef Steven Zabel, Performance Foodservice
"Prost! In The Park offers an incredible opportunity to showcase new and known breweries in Illinois and beyond," said Ray Stout, Executive Director, Illinois Craft Brewers Guild, who helped to curate participating breweries.  "We aim to throw a world-class beer event, but we also seek to share a strong representation of up-and-coming breweries that provide a diverse snapshot of creativity in our community."
Brewery Lineup
Together with familiar favorites, nearly 20 Chicagoland breweries to watch, including several female and BIPOC-owned businesses, will serve up a variety of brews and special seasonal pours at the "Prost Pub."  They include:
Adams Street Brewery
Alter Brewing
Around the Bend Beer Co.
Art History Brewing
Casa Humilde
Church Street Brewing Co.
Dovetail Brewery
Energy City Brewing
Exit Strategy
Forbidden Root Restaurant and Brewery
Half Acre Beer Company
Leinenkugel's
More Brewing
Rabid Brewing
Ravinia Brewing
Revolution Brewing
Sam Adams Brewing the American Dream
Soundgrowler Brewing
Twisted Hippo
Wolfden Brewing
And more
Leave the lederhosen at the door because this is one Oktoberfest to let loose.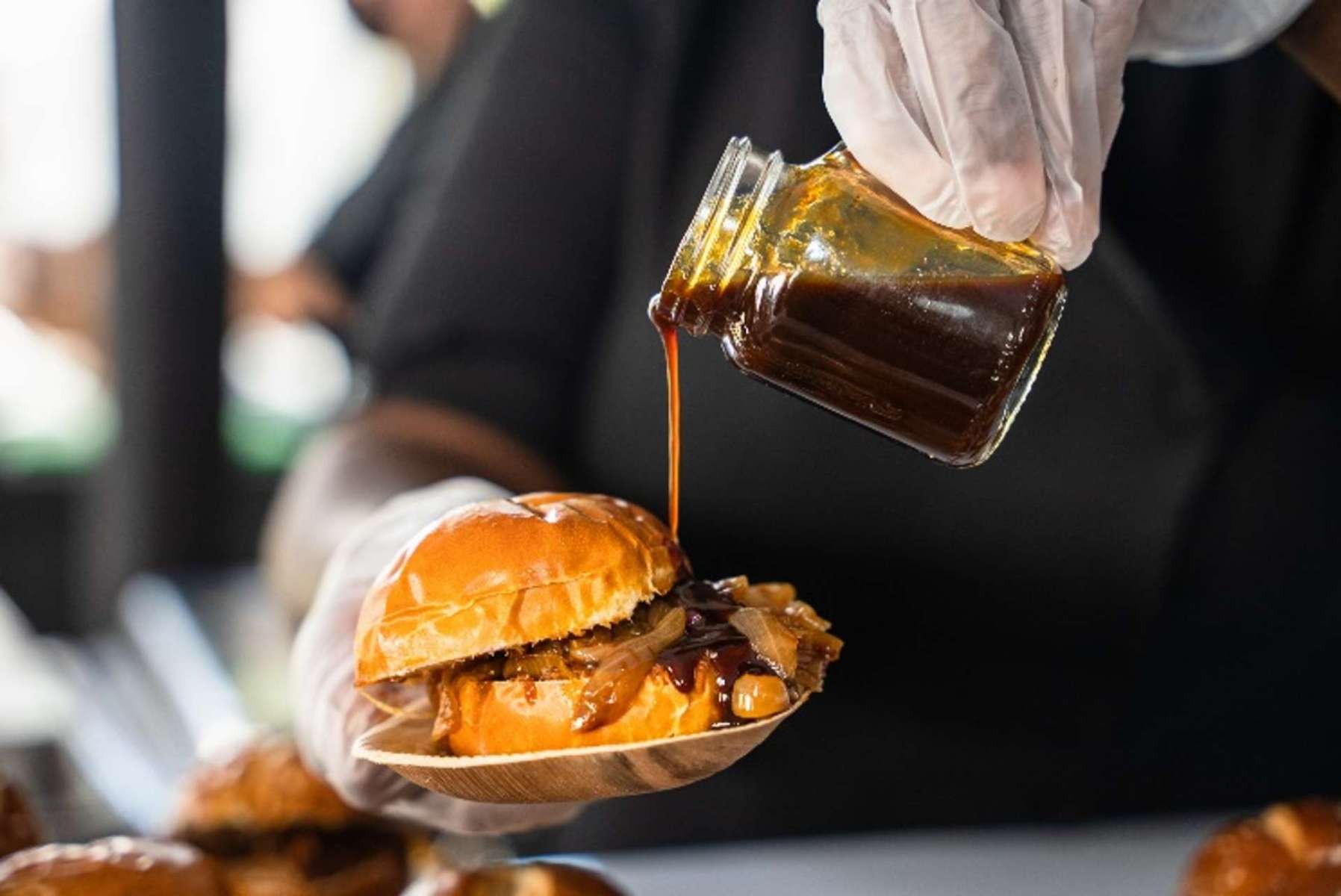 Sponsors and Partners
Chicago Gourmet 2022 is made possible by the generosity of the following sponsors: Illinois Restaurant Association (founding sponsor), Southern Glazer's Wine & Spirits (presenting sponsor), Performance Foodservice, Choose Chicago, Lexus, Mariano's, On The Rocks, American Airlines, Aperol, Leinenkugel's, Mariano's Fulfilled by Kroger Delivery, Jägermeister, Sam Adams Brewing the American Dream, Volpi, Bank of America, Evian, Coker Service Inc., Essenza, Chicago Hospitality Partners, Jarritos, Big Green Egg.
Featured Image: Chicago Gourmet