Summer in Chicago is always epic. Where else in the world can you build sand castles on the beach, play a round of mini-golf with your favorite Pixar pals, and camp out under the shadow of a real-life submarine…all in one day? Chicago's vibrant neighborhoods, parks, museums, and miles of scenic lakefront offer oodles of events that keep kids active and entertained all summer long. So slather on sunscreen and head out for a summer packed with family fun. 
Here are the events and activities you won't want to miss this summer in Chicago.
Pixar Putt at Navy Pier 
April 22 – Sept. 10, 2023
Set off on a cruise, take a spin on the Centennial Wheel, catch the fantastic fireworks…there are so many fun things to see and do this summer on Navy Pier. Pixar Putt at Navy Pier, the ultimate mini-golf experience, lets you golf your way through 18 fun and interactive holes inspired by the characters of some of Pixar's most beloved films, including Toy Story, Finding Nemo, and Coco. Advance booking is highly encouraged and tickets are only available for purchase online.
The Spongebob Musical
June 22 – Sept. 3, 2023
Dive into Bikini Bottom with Nickelodeon's The Spongebob Musical, on stage at The Chopin Studio Theatre in Chicago's Wicker Park neighborhood. When Spongebob and his pals learn that a volcano is threatening their undersea home, they band together to save their world. Featuring original songs by Steven Tyler and Joe Perry of Aerosmith, Sara Bareilles, The Flaming Lips, Cyndi Lauper, John Legend, and more legendary performers, this all-singing, all-dancing show is a must-see theater experience for families this summer in Chicago. 
Science Snoozeum at the Museum of Science and Industry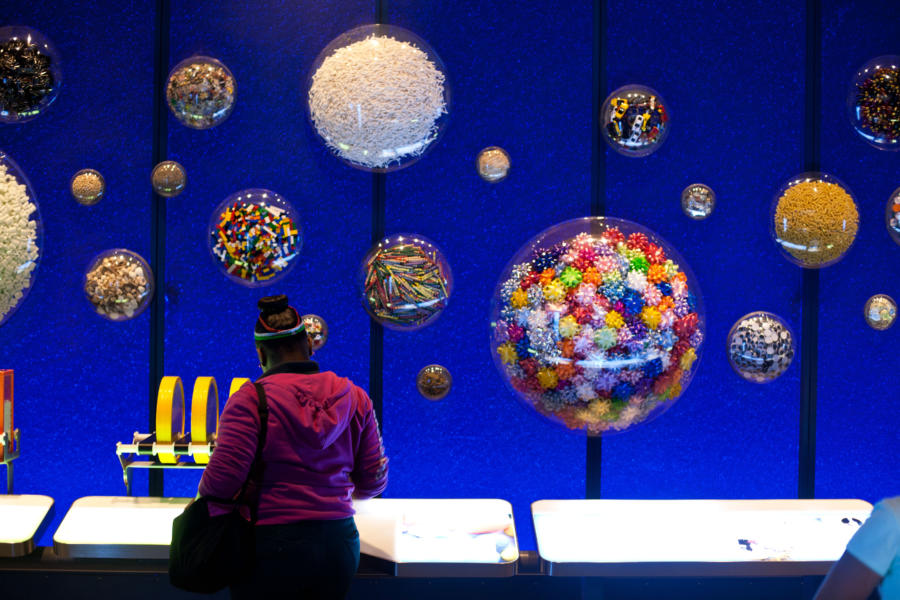 July 14, 2023
The Museum of Science and Industry invites families to spend the night next to one of its many iconic exhibits at its summer Science Snoozeum. Enjoy a scavenger hunt that will take you to every corner of the museum, see science in action with hands-on experiments, travel down into the Coal Mine, tour the U-505 submarine, catch a big-screen flick in the Giant Dome Theater, then settle in for the night next to your favorite exhibit. Snoozeums also include next-day museum admission, so you can explore the museum after breakfast. 
Pizza City Fest at The Salt Shed
Aug. 26 – 27, 2023
What's oooey, gooey, and beloved by kids everywhere? Pizza! Take a bite into this epic Chicago fest, the Pizza City Fest at The Salt Shed. This pizza-focused event will take place in one of Chicago's newest music venues, The Salt Shed, where 40 of the Midwest's best pizza makers will bake up their best pies for all to sample. Deep-dish, tavern-style, Neapolitan…this is your family's chance to try every pizza under the sun. Pizza workshops and demos round out the menu of fun.  
Chicago Summerdance in the Parks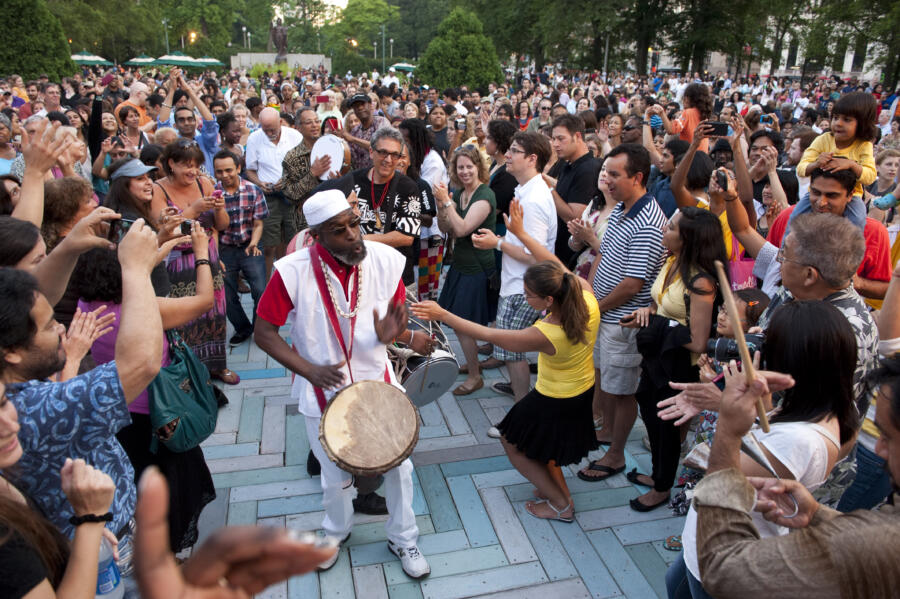 July 15 – Sept. 10, 2023
Chicago SummerDance brings live music and dancing to stages at parks throughout the city. Learn the secrets of salsa, square dancing, bachata, Bollywood, and more as you tap your toes and swing to the beat during introductory dance lessons taught by professional instructors. Then, test your new dancing skills on stage as the music flows into the night. Dancers of all ages and skill levels are invited to take a twirl on the dance floor at this beloved summer series. 
Chicago Mahogany Tours
Various dates
Learn about our city's rich Black history by hopping on a Chicago Mahogany Tour, hosted throughout the summer. Tours visit a variety of neighborhoods, including Bronzeville, Hyde Park, and beyond. You'll be guided by Dilla, a Chicago historian that your kids might already recognize from his popular TikTok series, as you journey through Chicago's neighborhoods from the comfort of a coach bus.  
Campout at the Zoo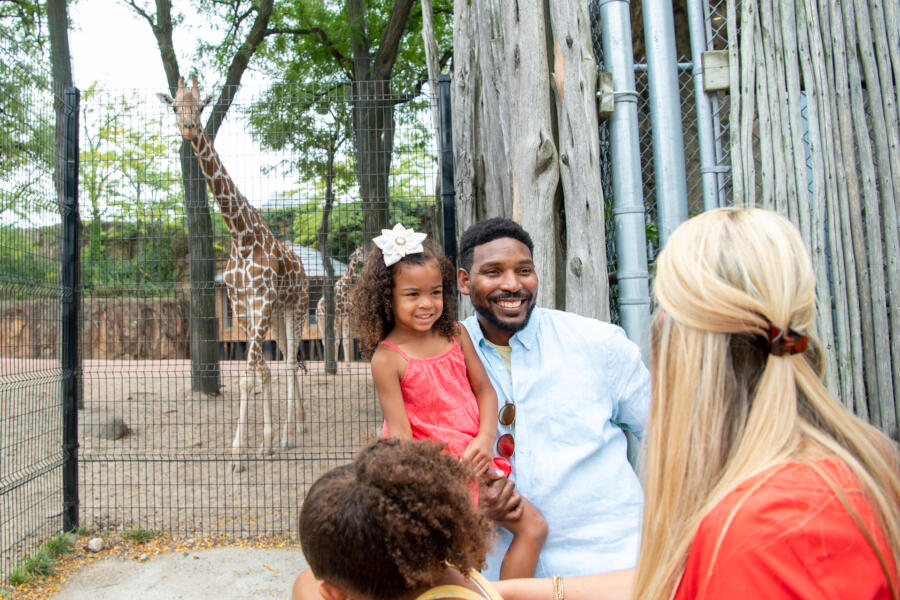 June 10; July 8, 22, 29; Aug. 12 and 26
After hours, the animals of Lincoln Park Zoo like to step out under the stars and enjoy the fresh evening breeze. Humans are invited to join the gorillas, elephants, flamingos, and other creatures at a Campout at the Zoo. Your family can visit with zoo animals, participate in animal-themed activities, and roast marshmallows around the campfire. You'll wake up to the call of gibbons and enjoy breakfast with your new zoo buddies. Families that aren't quite ready to camp out in the city can opt to attend only the evening portion of the event. Free parking is included in the cost of registration.
Arbor Evenings at Morton Arboretum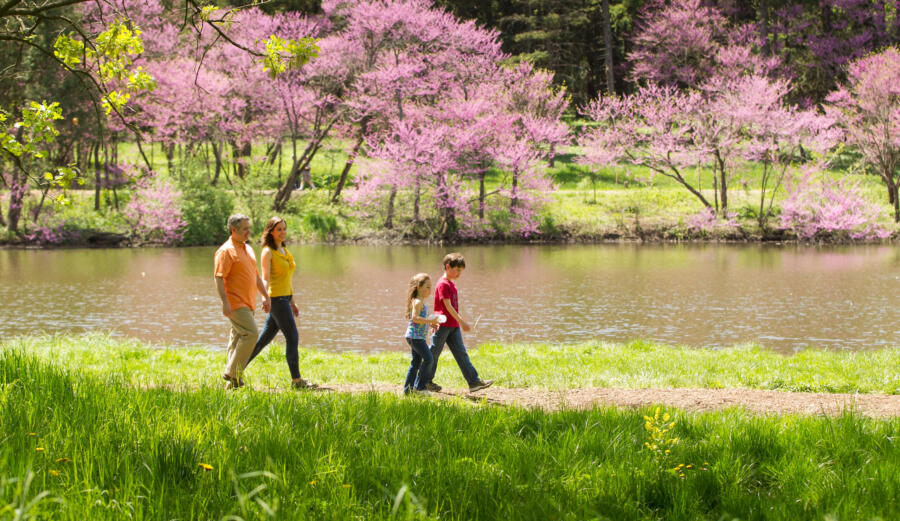 Wednesdays, May 31 through Aug. 23, 2023
Conveniently located about 25 miles west of Chicago, the Morton Arboretum is a flower-filled oasis where families are invited to play in the Children's Garden, explore the Maze Garden, and wander over 16 miles of hiking trails. In the summertime, Arbor Evenings at Morton Arboretum invites families to play lawn games, explore the many gardens, indulge in a variety of cuisines from a rotating roster of food trucks, and dance (or simply sit back and relax) to live music. Children under two years of age are always free. 
Sensory Friendly Morning at the Museum of Contemporary Art
June 25, 2023
Sensory-Friendly Mornings is a free program for families interested in exploring the Museum of Contemporary Art's compelling exhibits without the usual crowds and other sensory elements. The event closes the museum to the general public and instead welcomes anyone with sensory sensitivities to explore the space with dimmed museum lighting and minimal sound. A quiet space is also reserved for visitors needing a break. A Chicago-based artist will also lead a sensory-friendly art-making experience for all ages and abilities. Pre-registration is required to attend the free event. 
Navy Pier Pride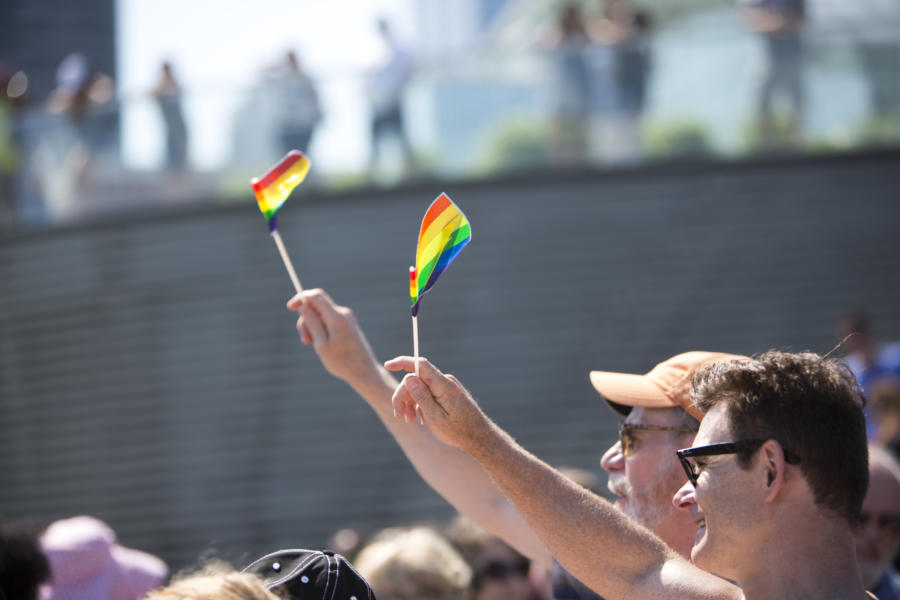 June 24, 2023
Pride, the annual LGBTQ+ celebration, takes over Chicago each June, with street fests, concerts, parties, and a massive parade celebrating our city's diversity, inclusivity, and support for the LGBTQIA+ community. Most events are centered in Chicago's Northalsted neighborhood, the first official gay neighborhood in the country, but Navy Pier Pride will kick off its own family-friendly Pride celebration with a full day of (free!) festivities, including live music, workshops, performances from local LGBTQIA+ artists, and more.
Chinatown Summer Fair
July 29 – 30, 2023
Chicago's historic Chinatown transports visitors to eastern Asia with its traditional specialty shops, elaborate architecture, and family-owned restaurants. Chinatown Summer Fair is a don't-miss family summer event highlighting Asian culture through food, art, and music. Centered on Wentworth Avenue from Cermak Avenue to 24th Place, the festival kicks off with a lion dance procession, followed by performances on the main stage, samplings from Chinatown's restaurants, art exhibits, and a children's area with hands-on crafts for little ones.  
Bud Billiken Parade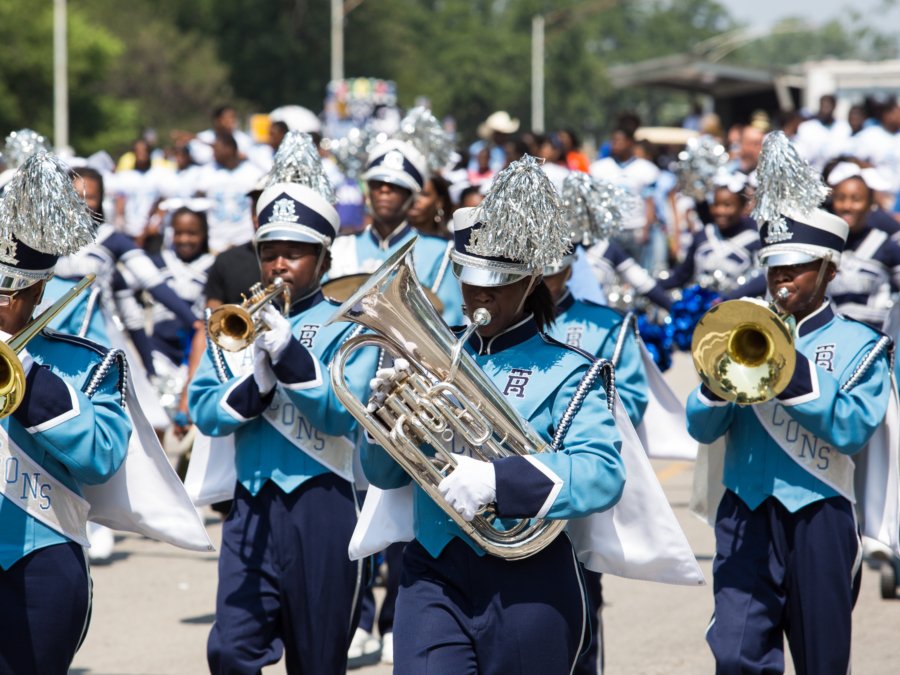 Aug. 12, 2023
Kick off the upcoming school year with "The Bud"! Every summer since 1929, the Bud Billiken Parade, the second largest parade in the United States after the Rose Bowl, unites thousands of Chicagoans with music, dance, food, and laughter. With a focus on youth, the parade also serves as a grand "Back to School" celebration. Over 200 marching bands, drill, and tumbler teams march down King Drive through the historic Bronzeville neighborhood during the peppy parade, which also raises money to fund scholarships for university-bound kids across the city. 
Bulls Fest
Aug. 19 – 20, 2023
The Chicago Bulls are one of the NBA's greatest dynasties: Between 1991 and 1998, they won a whopping six NBA championships. Bulls Fest is a free, two-day festival that celebrates all things Bulls and basketball by inviting fans to play the game with a large-scale 3v3 tournament with brackets ranging from elite adults to kids just starting to learn the sport. The largest interactive basketball experience in Chicago this summer, Bulls Fest also hosts clinics for younger basketball players of all skill levels. 
Chalk Howard Street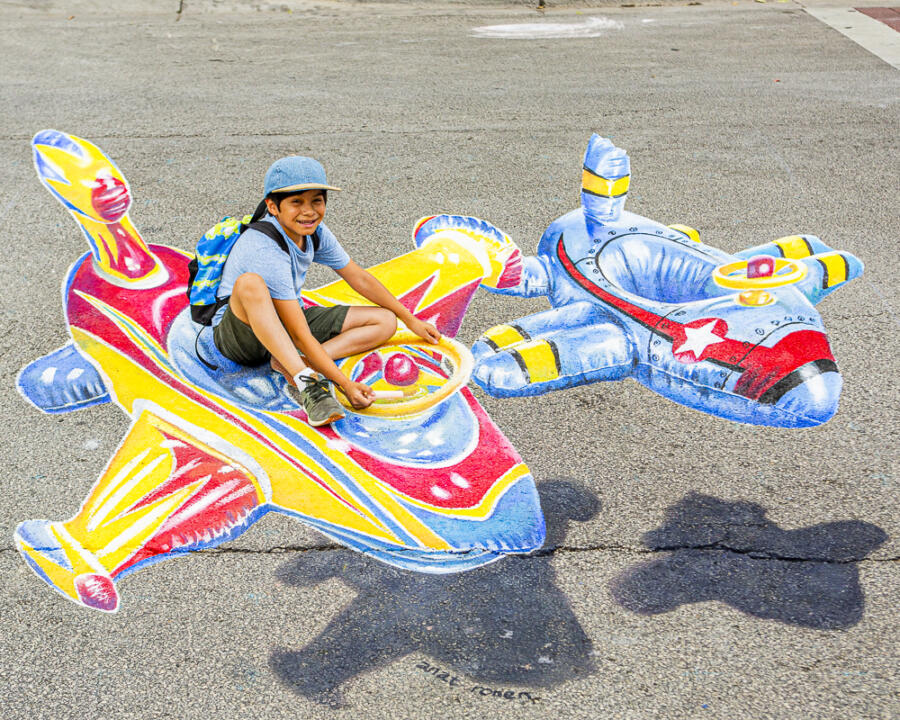 Aug. 26, 2023
The Chalk Howard Street in Rogers Park is Chicago's first and only major chalk art festival. This year marks the artsy event's 3rd year. Sidewalks across Rogers Park will serve as the canvas for world-renowned 3D and 2D chalk artists, and if you get there early, you can watch as the art is created live before your eyes. Local eateries will serve up small and big bites, and local bands will play on the main stage all afternoon and evening long. Best of all, everyone is invited to join the fun and create a chalk masterpiece!