Summer is almost over, but the frenzy of the Museum of Ice Cream continues to fill up the atmosphere with sweet aroma. Well. In case you're wondering if MOIC is as cool as the buzz claims it to be… the answer is yes! We had a crazy good time at this pink and delicious establishment and would recommend anyone, single, couple, or family, to pay MOIC a visit while it's still warm out!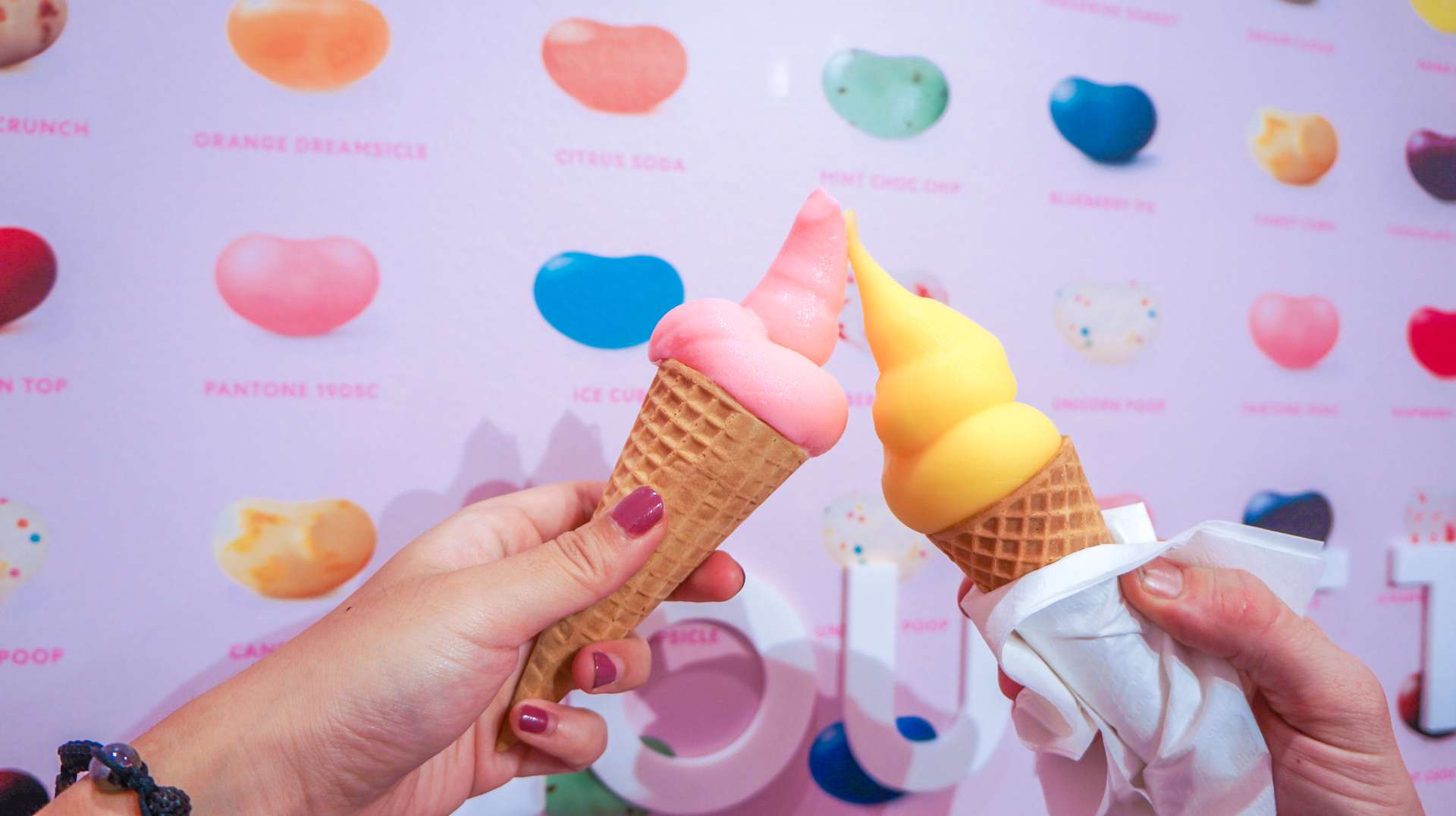 What To Eat & Drink
Ice cream, duh. But…are you sure? Indeed, a stroll through MOIC will fill you up with delicious ice cream samples, including the much anticipated hot dog (you'll find sweet and savory hot dog options. Frankly, we think you should go with the sweet one) ice cream. However, did you know there is a Speakeasy in the Museum of Ice Cream? Besides the best strawberry milkshake we've ever tried, they also have many adult beverage options. Sweet cocktails aren't my thing, but maybe you'll get a kick out of it? Btw, you can also challenge a 16-scoop sundae. Yup. SIXTEEN.
The Sprinkle Pool
Ok, lemme confess. For a second, I did scoff at the sprinkle pool idea, thinking it's kind of a kid's thing. Man, wasn't I wrong! Jumping into the sprinkle pool was the best stress relief I've had for a while, and it's surprisingly difficult to get out of there! If you went by yourself, the best way is to slowly move and wiggle yourself to the edge until you can use the metal bars. If you went with friends or your partner, tell them to stop taking photos because you're ACTUALLY stuck in there! Help!
What To Play With
What else do we have here, other than the sprinkle pool? Well… There are too many things to list:
The cherry bomb video game room where you try to throw toppings onto ice cream boats by moving the cherries dangling from the ceiling.
The arcade room with horses, water guns, and other crazy team challenges.
A scent wall where you guess the ice cream flavors based on the smell.
A message board to give yourself some sweet positivity.
Multiple mini-golf courses where you hit the ball through ice cream cookies and hot dogs
A VIP-only ice cream lab for you to make your unique flavors
Whether you're going by yourself, on a date, or with the kiddos, MOIC Chicago has something unforgettable and delicious for you, that's for sure. But we aren't about to spoil all the surprises. Therefore, better grab your tickets and go! Labor day is right around the corner, after all.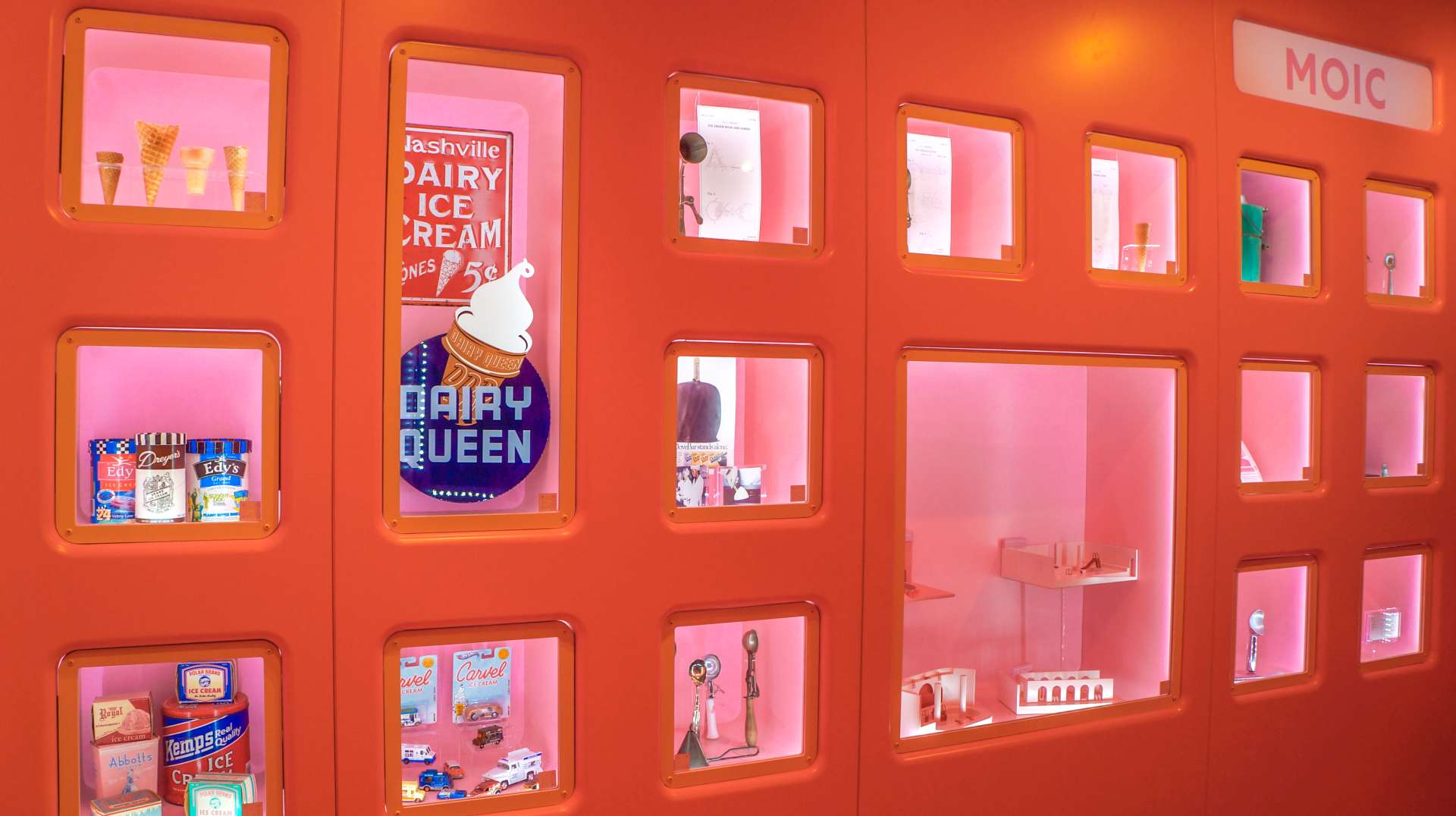 The Ice Cream Museum
History nerds, this one is for you! The MOIC actually had an ice cream museum in there, showcasing all the vintage ice cream flavors and equipment. We found some crazy cool old-schooled ice cream scoop and classic ice cream truck models. You'll also find miniature models for the other MOIC locations. Then, there were old ice cream posters (5 cents per cone! What has inflation done to us, right?), old packaging, limited flavors… honestly, everything you'd want to know about ice cream!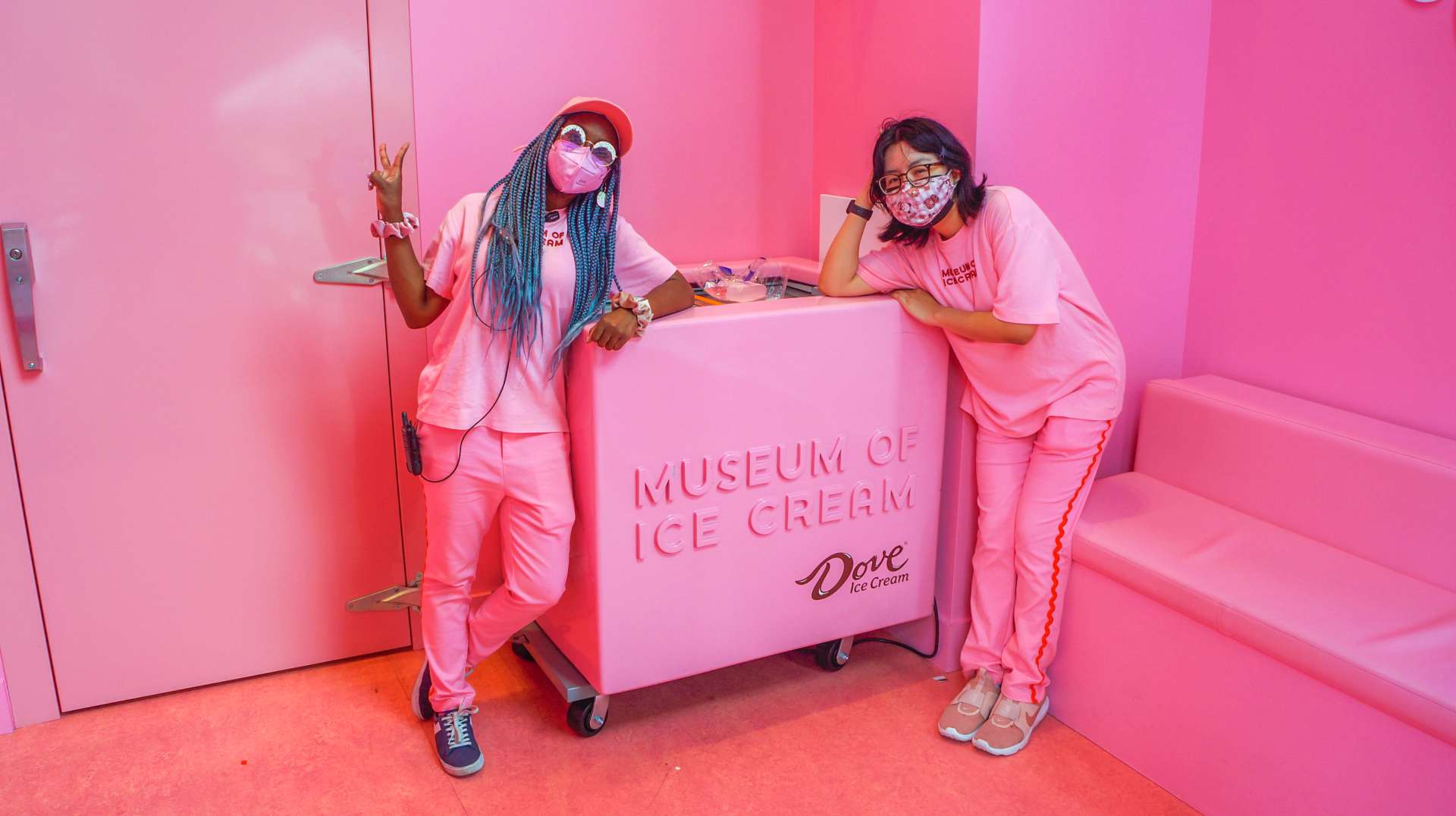 Don't Forget to Say Thank You
Not trying to be cheesy, but it's a lot of work to keep the museum running and give everyone a fantastic experience. Therefore, don't forget to thank the staff who've been your cameraperson, tour guide, and server! To show your love, follow the Museum of Ice Cream on Instagram and tag them with your fun moments! There are plenty of selfie spots across the establishment too.
One last time, grab your tickets here before they sell out!
Featured Image: UrbanMatter Chicago