Since joining Chef & Partner Paul Kahan and the One Off Hospitality team eight years ago, launching Publican Quality Bread alongside The Publican, Publican Quality Meats, avec, Big Star and more, Baker Greg Wade has transformed the group's baking program from a seedling operation to a highly successful wholesale business, providing bread to over 100 of the city's top chefs, restaurants, and premier independent retailers in the area.
Known for partnering with small, family-owned farms across the Midwest to grow rare heritage grains that produce freshly stone-milled flours, PQB's bread goes through a lengthy fermentation process that has earned a reputation of being the most flavorful and sustainable bread in the region.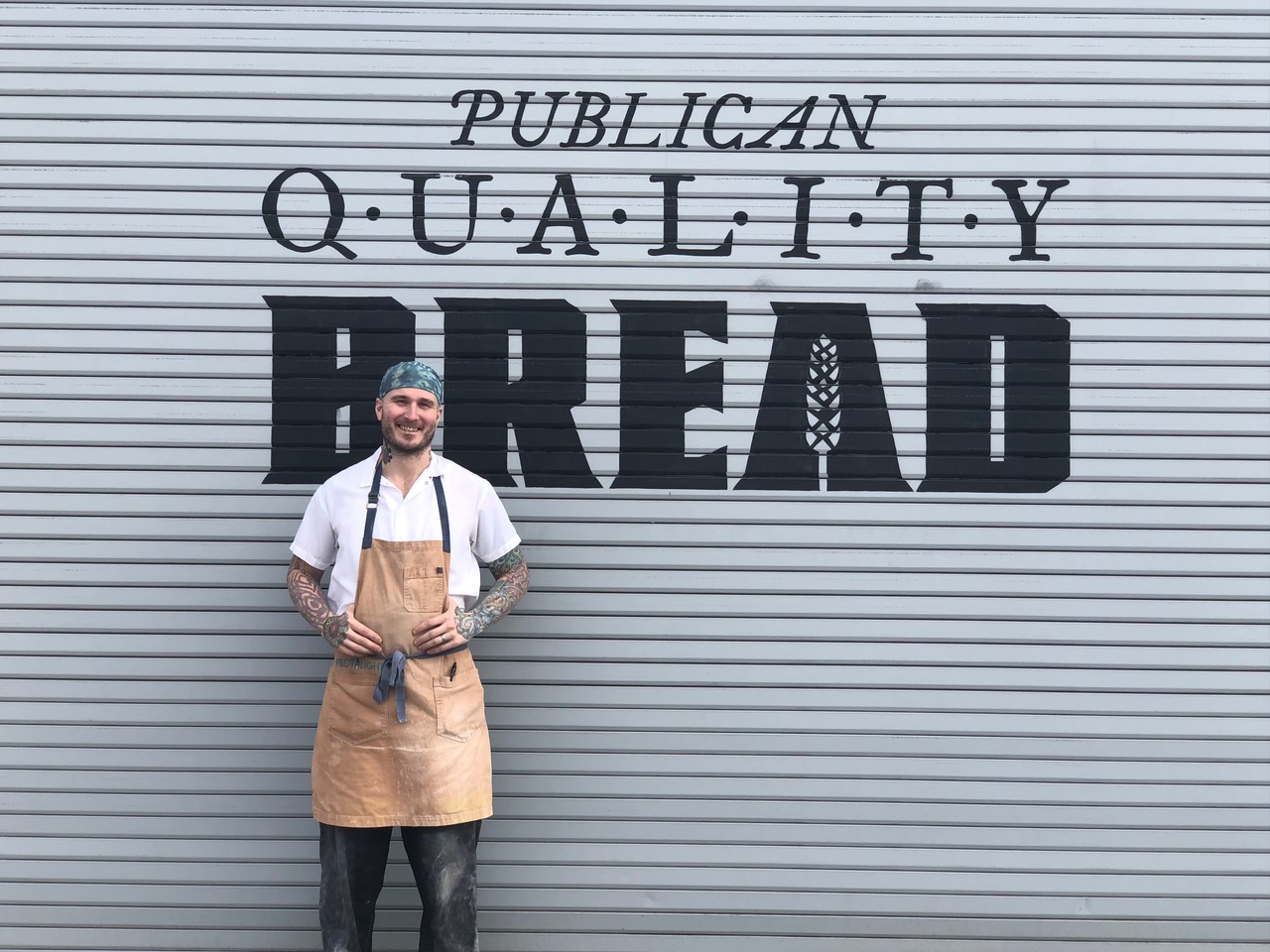 In 2019, Wade was recognized as the "Outstanding Baker of the Year" by the James Beard Foundation for these extensive efforts supporting the artisan food community and was featured in the documentary, "Sustainable: A Documentary on the Local Food Movement in America," which is available for rent or download on Amazon, iTunes, Google Play, Vudu or VHX.
Now in 2022, Wade and One Off take PQB to an entirely new level, moving operations into a brand-new 4,200 square foot home located at 1759 West Grand Avenue in Chicago's West Town neighborhood. The new location more than doubles the size and production capabilities of his most recent facility.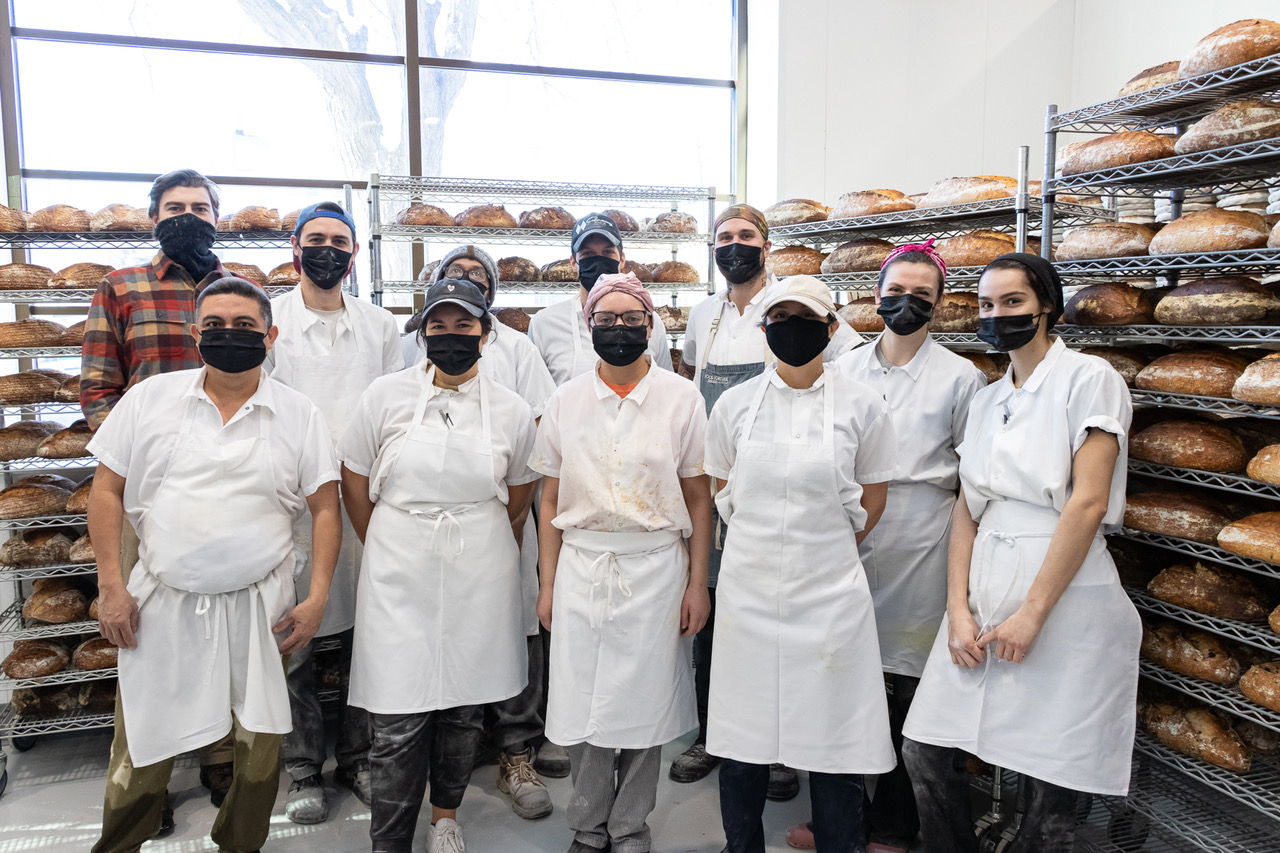 Also, Wade and an expanded team of 11 bakers with experience from venues including Tartine, Eataly, and Little Goat will introduce an entirely new public-facing, grab-and-go retail counter with full La Colombe coffee bar later this spring. The counter will present warm tartines, indulgent stuffed pastries with oozy cream fillings and sweet toppings, layered sweet and savory croissants, and fresh-out-of-the-oven baguettes instantly transformed into stacked sandwiches to be served at a baker's whim when hot-and-ready.
"We've come a long way since producing loaves out of the basement of Publican Quality Meats in the early days," says Wade. "Great, high-quality bread is something people have always loved, maybe even more so after a global fascination with baking throughout the pandemic. Prior to becoming a baker, I was working in restaurants, so this chef's eye gives me a little bit different of an approach to baking, and I'm excited to be able to flex that creativity more than ever before with our new facility."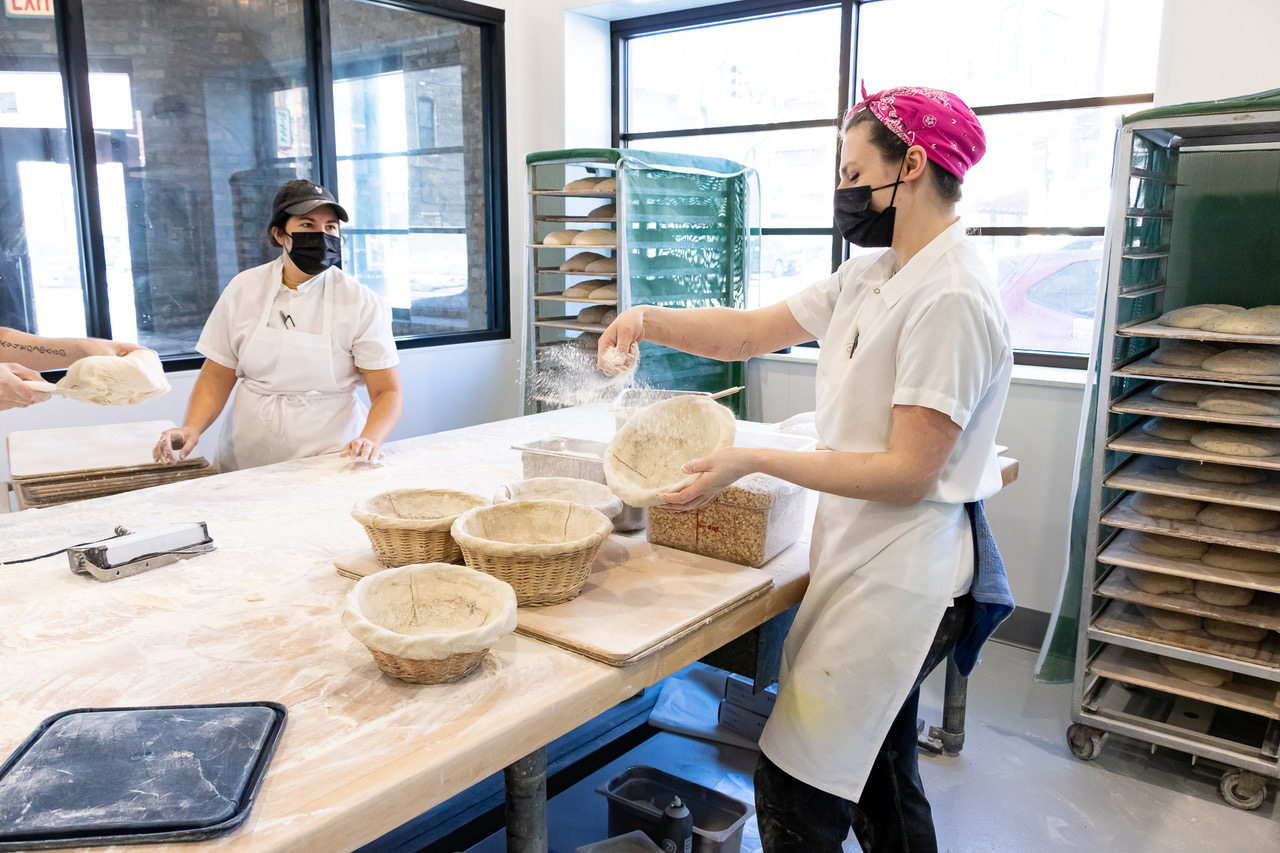 With abundant natural light and high ceilings, PQB's new space can be rented out for private events and will host interactive baking classes. It also has a glass wall peering directly into the bakery that allows guests and those passing by to watch the team roll out and bake an expanded menu of bread offerings in their massive ovens, which can now bake up to 200 loaves of sour dough at once.
Offerings will now include a customized assortment of new rotating product such as toasted sesame sour dough and malted rye loaves, as well as seasonal specialties such as Irish Soda Bread, Challah, cornbread, holiday panettones, stenciled loaves (AKA "designer carbs") and more.
More details on the retail grab-and-go counter and café will be rolled out soon. Publican Quality Bread is currently offered for pick-up, delivery or online at our sister shop, Publican Quality Meats in the West Loop. Select items are offered for nationwide shipping at One Off at Home.
First envisioned by Executive Chef-Partner Paul Kahan and the One Off Hospitality partners, as well as the culinary teams at the Publican family of restaurants, Publican Quality Bread specializes in whole-grain, long-fermented baked goods, which can be purchased at Publican Quality Meats and enjoyed at over 100 restaurants and markets across Chicago.
Head Baker Greg Wade, winner of the 2019 James Beard Award for "Outstanding Baker," oversees the bread program for all One Off Hospitality Group concepts as well as Publican Quality Bread's robust wholesale division. With an emphasis on naturally leavened bread doughs and heritage grains, Publican Quality Bread sells a variety of ciabattas, baguettes, boules, sour dough and rye breads, which are baked fresh daily.