Thursday, Nov. 25, 2021
It's turkey time! The Chicago Thanksgiving Day Parade kicks off the holiday season with a fun-filled morning in the heart of downtown Chicago.
The parade takes over Chicago's iconic State Street in the Loop from 8 – 11 a.m. on Thanksgiving morning. Watch the colorful procession make its way up State from Ida B. Well Drive to Randolph Street at this free, all-ages event.
Originating in the 1930s, when it was called the Christmas Caravan, the parade was created to help lift the spirits of those suffering through the Great Depression. It continues to raise spirits to this day.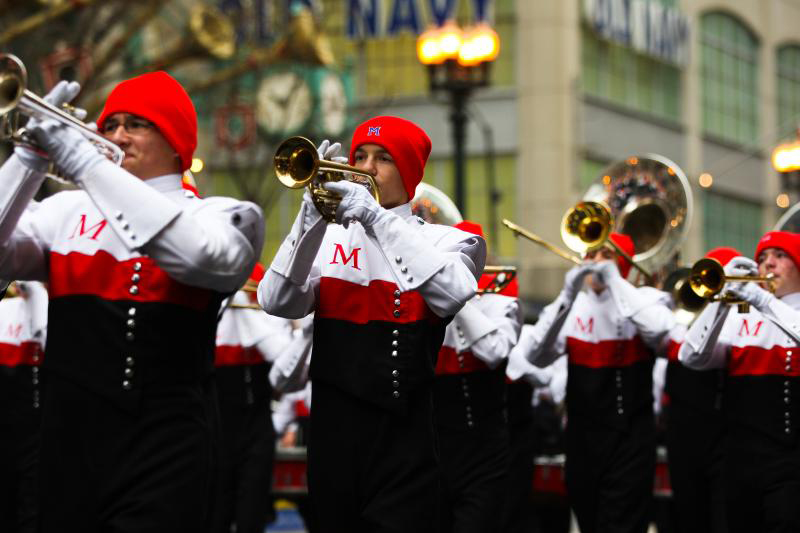 Parade highlights
Wake up early to catch more than 100 floats, a lively mix of everything from equestrian performers and fire twirlers to ballerinas and soul steppers.
Gaze upward as the skyline fills with giant helium balloons, led by Teddy the Turkey, the parade's official mascot. You'll see a cast of familiar and much-loved faces, from Garfield the Cat outfitted as a pilgrim to Bullwinkle J. Moose looking sharp in his suit.
Wave at the entertainers as the decorative floats cruise by. And don't miss fan favorite Santa Claus as he ushers in the holidays.
Topping it all off are incredible performances throughout the day within the main stage area between Washington and Randolph Streets.
Looking for more things to do on Thanksgiving Day in Chicago? Check out our guide to Thanksgiving dinner in Chicago, with the best dine-in and take-out options.