As we reach the middle of Pride Month, let's give some spotlight to our amazing art community! If you haven't checked out our womxn artists to follow list, make sure to hop over after reading this! Now, without further ado, here are the top Chicago queer artists (and collectives) we think you need to follow immediately if you consider yourself cool and passionate about the local art scene!
5756 N Ridge Ave #1, Chicago, IL 60660
Founded in 1983, the Chicago Gay Men's Chorus now has about three decades of performances under their belt. CGMC started with the mission to create a space for comradery, community, and electrifying productions. CGMC's songs vary from classic show tunes to pop music, and sometimes explore the themes of politics, struggles, or the challenges of being gay in America. So, whether you're looking for pure entertainment, or to involve yourself more in the LGBTQIA+ community, catching up on past performances and planning on attending future ones is a great place to start this Pride month. 
If you're a bookworm who loves short stories, check out the works of Carol Anshaw this June. Her New York Times bestseller, "Carry the One", is a story of the trauma overshadowing three siblings, and covers themes like addiction, guilt, love, and loss. Her other works, like, "Right After the Weather", "Seven Moves", and "Lucky in the Corner" have led her to receive the Ferro-Grumley Award, Carl Sandburg Award, and a National Book Critics Circle Citation for Excellence in Reviewing. 
Psalm One, or Hologram Kizzie, is a Chicago rapper with decades of experience. Psalm One is best recognized for her albums "Woman at Work", and most recently, "Flight of the Wig". Besides performing, she also uses her platform to bring positivity to her community by releasing children's albums, working with the ASCAP (American Society of Composers, Authors, and Publishers), running after-school programs, and advocating for equal rights. As a true influential Chicagoan, there's no time like now to add the music of this Chicago queer artist to your playlists all year round. Check out her recent memoir, "Her Word is Bond", here.
Looking for a laugh? Becca O'Neal has you covered. With works across Buzzfeed, Vanity Fair Magazine, and Paper Magazine, every element of comedy put out by O'Neal will have you laughing till you cry. A regular at the Laugh Factory Chicago, she uses her upbringing on the southside of Chicago as inspiration for her comedy. Being transparent in her performances, O'Neal has the ability to connect with her audiences by poking fun at her own personal history and keeping us entertained the whole time.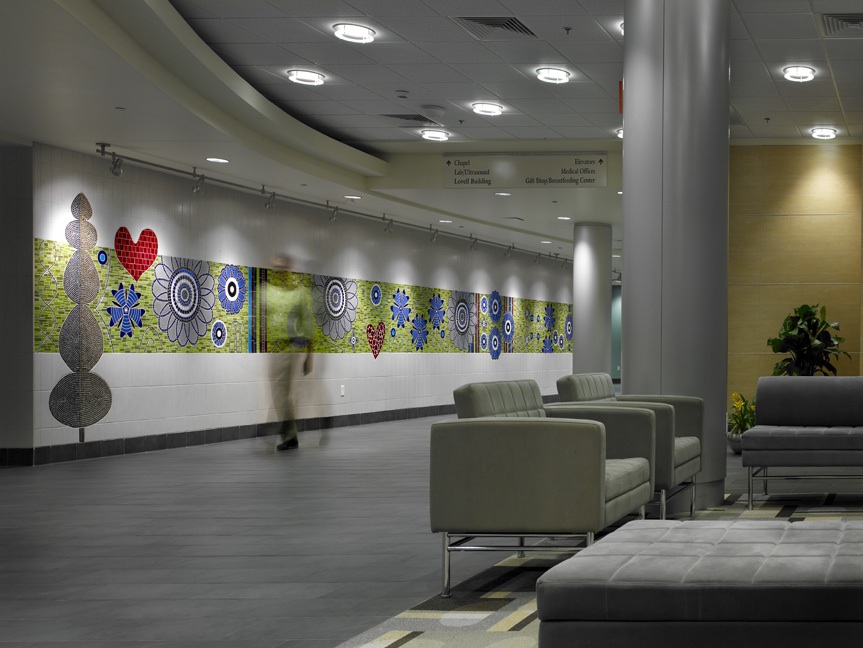 David Csicsko is truly one of the top Chicago queer artists. From smaller, colorful works to monumental, ornate stained glass, Csicsko's projects have been renowned across the country. Csicsko has done projects within hospitals, and universities. His commissioned work was shown in the White House!
You'll notice his murals and other work consistently uses bold colors and exuberant patterns to highlight the highs in life. If there's one thing you should be doing during Pride month, it's celebrating! The work of David Csicsko allows us to take a closer look at the joys of life through the eyes of one of Chicago's most prominent artists.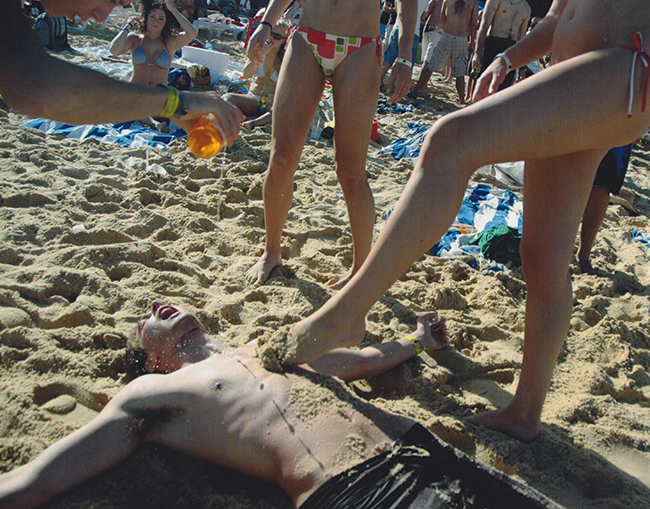 Betty Lark Ross is a Chicago-based artist and photographer. Her work depicts the cultural differences she has witnessed through her traveling around the world. Ross also "delights in quirky, magical moments", and thus uses her lense to capture irreplicable moments of excitement. Ross is also an educator in Chicago and recently retired from the Latin School of Chicago, where she taught for nearly 40 years. She was one of the first openly lesbian educators in Chicago and worked tirelessly throughout the years with the Gay, Straight, Lesbian Educators Network (GLSEN).
Taking inspiration from the stained glass windows in churches, Andy Bellomo's art replicates the same color, intricacies, and movement you can find in the most historical of places, with her own modern touches. As she realized her involvement with the LGBTQIA+ community was taking more of a priority in her life, her focus shifted away from the church and onto the production of her own works that laid the foundation for her career. These days, you can see murals and glasswork by Andy all over the Midwest, including across Chicago in Chinatown, Naperville North High School, and Hollywood Park!
Since 1989, Patricia Barber has been releasing music as a Jazz musician and songwriter. Her music, including first album "Split", and most recent album, "Clique", and everything in between features songs with other musicians like guitarist John McLean and bassist Michael Arnopol. Barber also hosts "The Smart Party" where she discusses music and performs her works. Her music is available on Apple Music and Spotify next time you want to cozy up and listen to some jazz. 
While Tom Bachtell is technically from Ohio (and we love our Midwest neighbors), he moved to Chicago in 1983 and started as a copywriter at Montgomery Ward. Currently, Tom works as an artist and caricaturist for the New Yorker's "The Talk of the Town" section. Along with the New Yorker, his work has been seen in the Wall Street Journal and the New York Times. In our home city, Tom has exhibited his work at the historic Water Tower Gallery and worked in ad campaigns for the chamber music series at the University of Chicago. You'll also find that through Tom Bachtell's work, he tells the stories of current events through art, emotion and guise. 
Featured Image Credit: Andy Bellomo