Conveniently located in the center of the country, Chicago boasts two first-class airports — O'Hare International Airport(ORD) and Midway International Airport (MDW). The Chicago Department of Aviation (CDA) operates both airports and is committed to ongoing modernization efforts to increase efficiency, capacity, and amenities for travelers.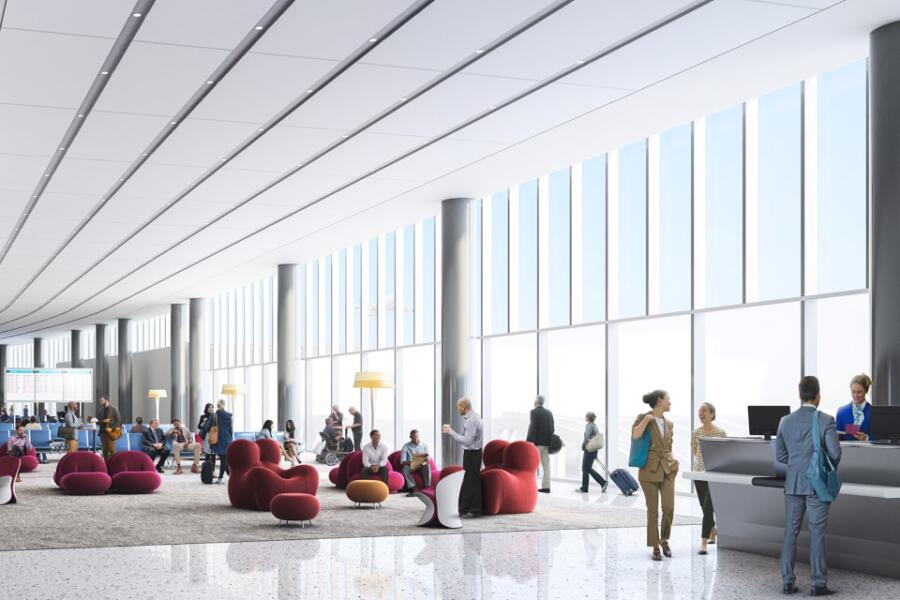 O'Hare International Airport
O'Hare recently celebrated the completion of its O'Hare Modernization Program, a 16-year, $6 billion investment that included the construction of four new runways (totaling eight — the most runways of any civilian airport in the world), the extension of two existing runways, construction of two new airport traffic control towers, and the relocation of numerous airport facilities. These improvements have reduced delays by 64%.
Continuing this progress is O'Hare 21, an $8.5 billion investment that will expand the airport's capacity and connectivity and includes the construction of the new O'Hare Global Terminal (OGT) and two new satellite concourses. At 2.25 million square feet, the new OGT will more than double the space of today's Terminal 2, replacing it with an expanded arrivals hall with additional gates; more space for concessions, lounges, and public amenities; state-of-the-art baggage systems; and advanced security screening technologies. OGT will combine domestic and international arrivals and departures to enhance the passenger experience. In addition, the Terminal 5 expansion will add 10 new gates, increase passenger amenity space by 75%, and increase premium lounge space by 70%.
In November 2021, O'Hare opened a new Airport Transit System (ATS). The ATS is a convenient, fast, and reliable automated "people mover" at O'Hare International Airport. The fully automated ATS transports passengers to and from Terminals 1, 2, 3, and 5, as well as the Multi-Modal Facility (MMF) for rental cars, Economy Parking Lot F, Kiss 'n' Fly, Pace buses, and Metra.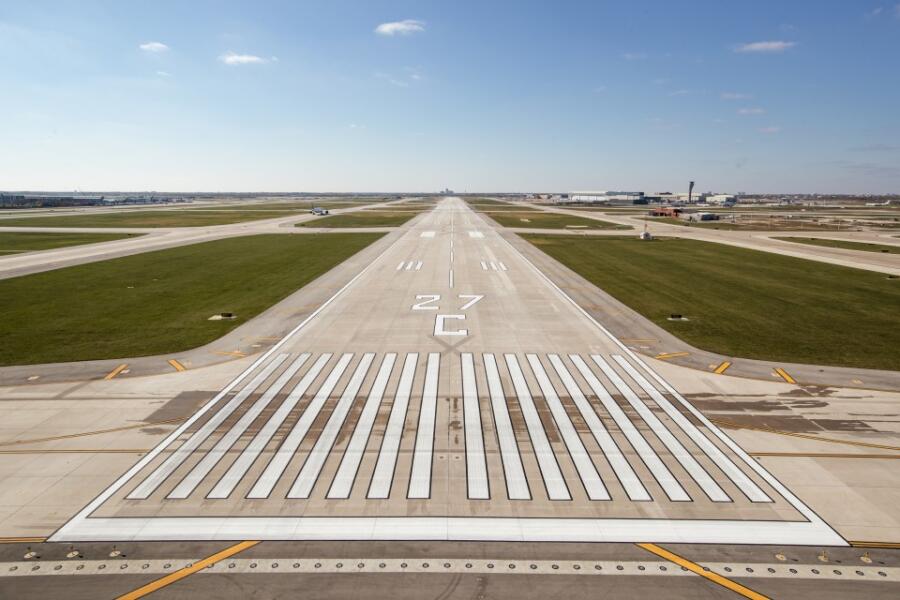 Midway International Airport
The Midway Modernization Program (MMP) is the most significant capital program at Midway in nearly 20 years.
In 2020, the new 80,000-square-foot security structure, expanded pedestrian bridge, and parking improvements were completed. Combined with new TSA automated lanes, the new security pavilion increases the hourly throughput of passengers from 2,500 to 5,000 per hour — doubling previous capacity while maintaining the highest levels of security.
The upgrade to Midway's terminal-adjacent parking facility brought new elevators, lighting, and a payment system. With these improvements, passengers now enjoy cashier-less operations when using the terminal garage.
The concessions expansion project calls for 70 new locations at Midway, more than doubling the total concessions area. Many new local restaurants and shops have been added throughout the terminals and Central Market, with many more in the works.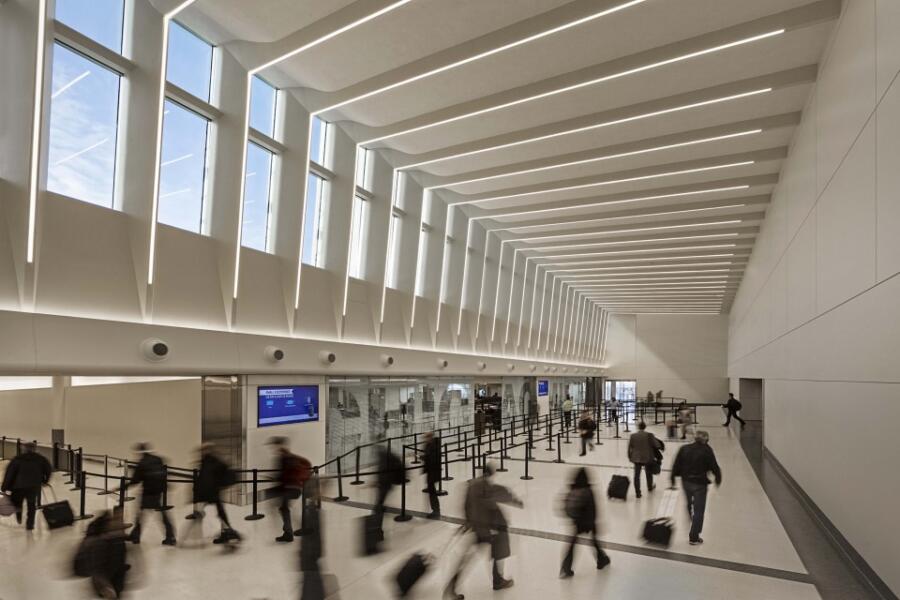 Learn more about Chicago's airports.