Looking for one last hurrah before your wedding? Chicago offers plenty of ways to celebrate your bachelor party. Whether the groom wants to watch a game at one of Chicago's historic baseball stadiums, enjoy a meal with a view, or go on a new adventure, there's something to satisfy everyone's interests.
Here are some of the best places for a Chicago bachelor party.
Get out on the water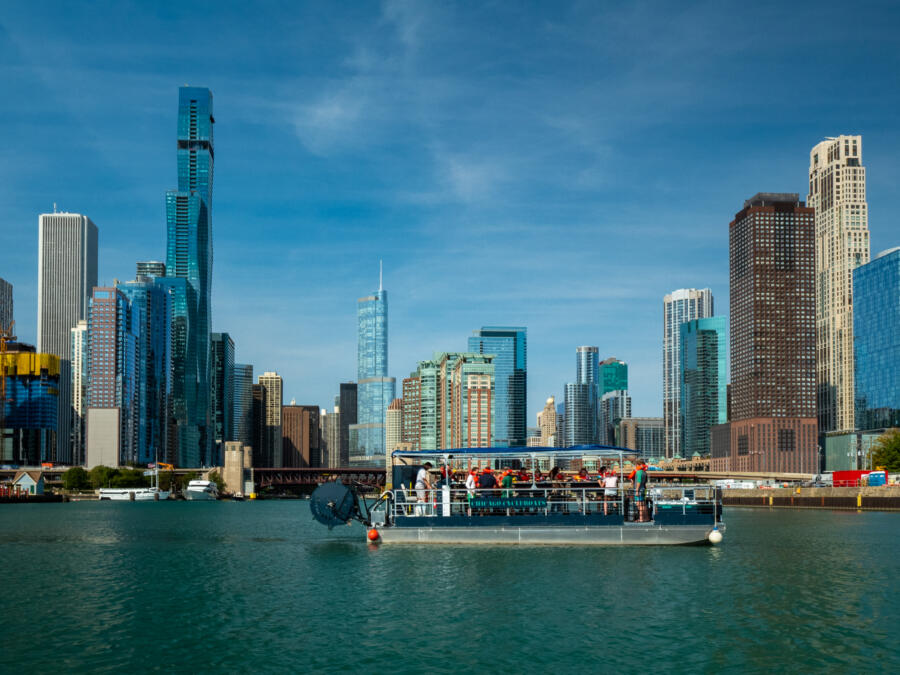 One of the best ways to see the city? Take a boat out on the Chicago Rive or Lake Michigan. The Chicago Electric Boat Company has more than a dozen vessels to choose from for a cruise down the river, including a BYOB cycleboat. Check out Urban Kayaks, where you and your wedding crew can rent kayaks to explore downtown or opt for a guided tour on the river. And last but certainly not least, consider one of Chicago's river boat architecture tours, one of the most popular – and educational – ways to check out the city's memorable skyline.
Hit the beach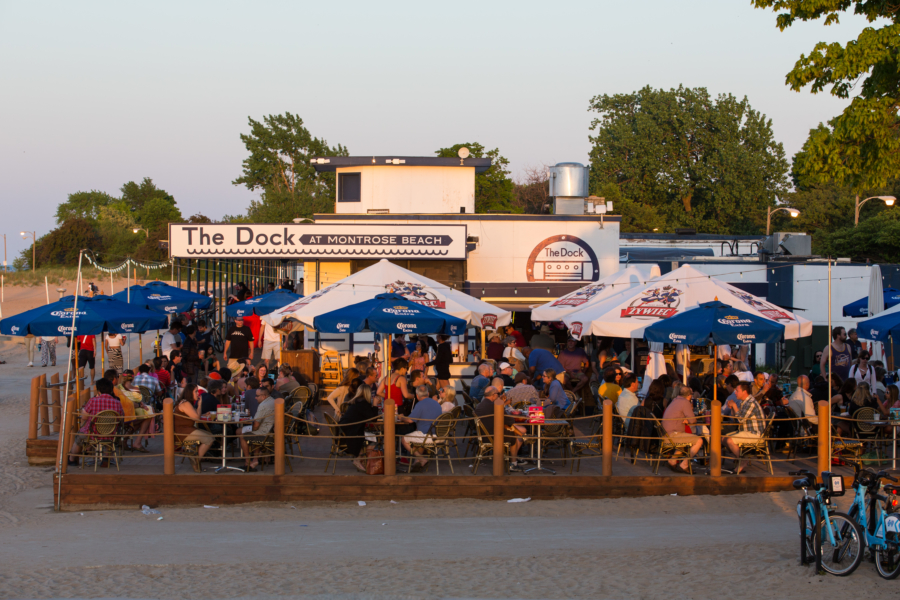 As summer heats up in Chicago, Lake Michigan's beachfront is a magnet for locals and tourists alike, with 26 miles of waterfront to explore. Head over to North Avenue Beach for a lively atmosphere where you can swim, play volleyball, or rent a kayak or jet ski to take your beach experience to the next level.
Further north, check out The Dock at Montrose Beach for some casual food and spectacular city views. Beginning Memorial Day weekend, you can also listen to live music while you refuel and relax. And don't forget about South Shore Beach, which includes a nature sanctuary, sand dunes, a nine-hole golf course, tennis courts, and more.
Have a memorable meal
With 22 Michelin-star restaurants to its name, Chicago has no shortage of delectable food to eat. Enjoy a perfectly prepared steak from Gibsons Bar & Steakhouse in Chicago's Gold Coast neighborhood or dine like Air Jordan himself at Michael Jordan's Steak House on The Magnificent Mile. Also consider Smith & Wollensky, where you can enjoy your New York strip or filet mignon with a prime view of the river.
Head over to West Loop for some Peruvian food at Cabra, where you can dine with a view on the restaurant's rooftop terrace. Beatnik on the River is an excellent option for Mediterranean food, and you can take in the bohemian décor whether you're inside or on the riverside patio. And if you're in the mood for a more casual option, check out Utopian Tailgate. The rooftop paradise has a menu full of sliders, pizza, nachos, and cocktails. Play lawn games or hang out on one of the tire swings before and after bites.
See a show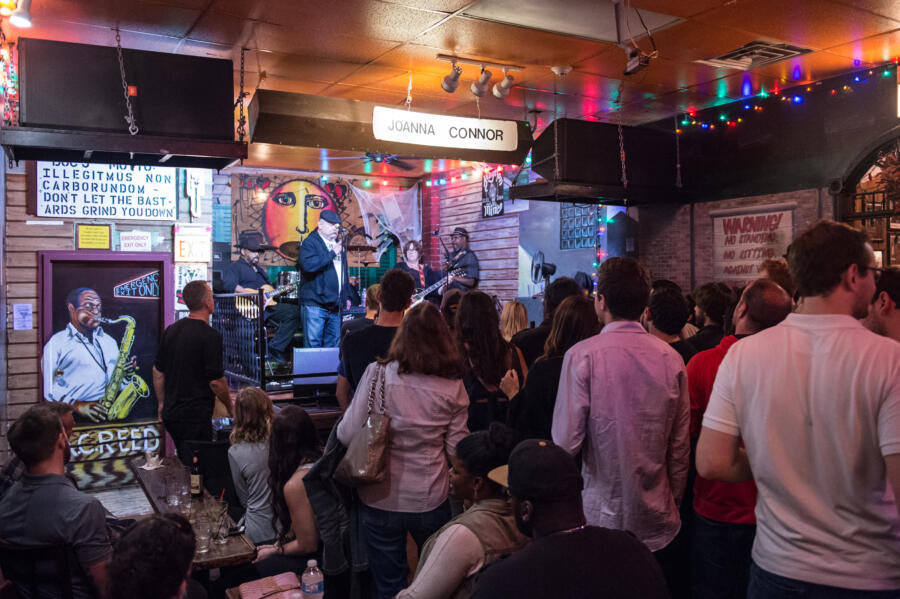 Any bachelor's trip isn't complete without exploring Chicago's impressive cultural scene. Chicago is home to The Second City, the improv theater that helped launch the careers of Tina Fey, Amy Poehler, Steve Carell, and Stephen Colbert, just to name a few. Check out a show on one of the theater's many stages, which hosts a variety of shows from musical improv to sketch comedy.
And if you're in the mood for some live music, you're in luck. Make sure you bring cash to the Green Mill in Chicago's Uptown neighborhood. The historic venue will transport you back to the days of Al Capone, who used to regularly hang out at the club. Although there will be fewer gangsters there these days, you can still enjoy some jazz music and great cocktails.
For something more contemporary head down to Radius, a massive former steel factory in the Pilsen neighborhood that's been converted into a music venue. This summer's lineup includes acts like Tiesto, GRiZ, and Bonobo.
In Lincoln Park, Kingston Mines, another of Chicago's historic music venues, boasts a legendary lineup of Blues musicians who play until 4 or 5 a.m every weekend. Drink some brews and refuel with some casual food offerings before you and your buddies jam the night away.
Try something new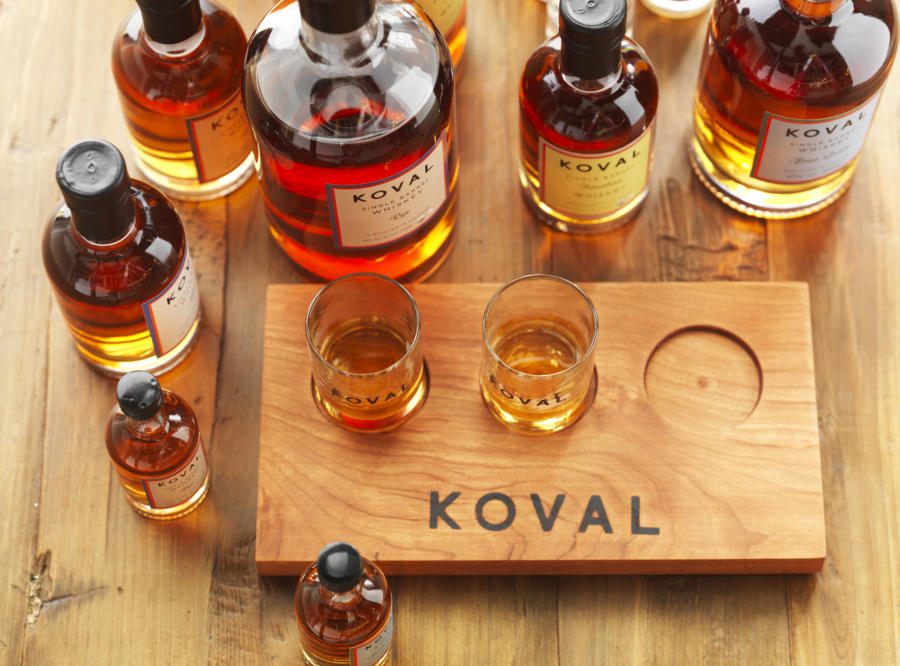 Building memories that last isn't difficult in Chicago, but some unique experiences will certainly help. For instance, try out the Chicago Beer Experience. You'll walk in the footsteps of Al Capone as you learn more about Chicago's history during Prohibition.
If beer isn't your drink of choice, KOVAL Distillery provides tours for a behind-the-scenes look at how its whiskeys, brandies, and vodkas are made. After the tour, enjoy a flight of some of your favorites.
And since you're in a town known for its pizza, why not sample some of what it has to offer on a Pizza City USA tour? Choose from a walking or bus tour as well as the neighborhood you'd like to explore to customize your 'za experience. If you need to finish with something sweet, you can also join the Underground Donut Tour to sample all that downtown's donut scene has to offer.
Game on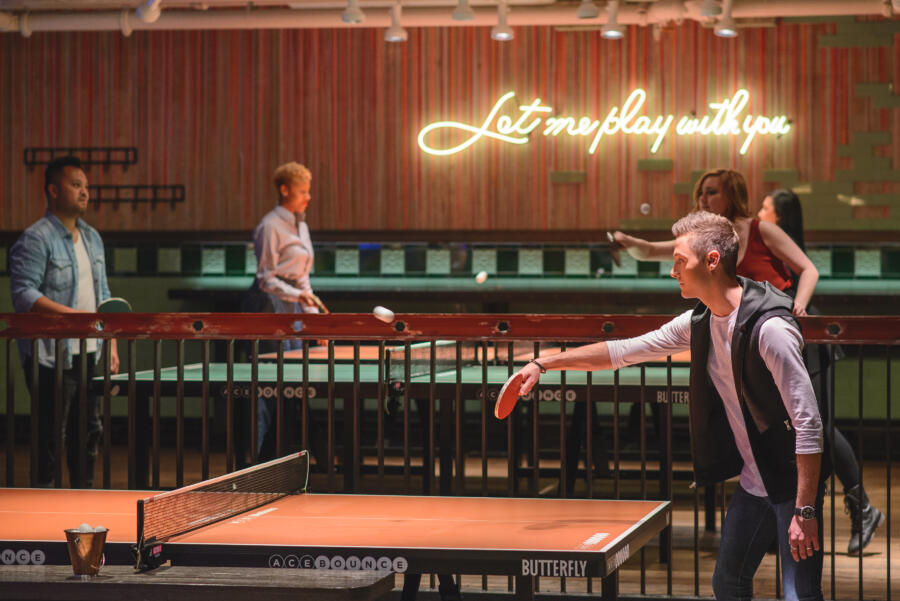 Think you've played every sport? Think again. WhirlyBall is a combination of bumper cars, lacrosse, and basketball. After your group has exhausted yourself, munch on some bar food and have a few drinks in the entertainment complex, which also includes laser tag, bowling, giant Jenga, and more.
For ping pong enthusiasts, AceBounce or SPIN Chicago are here for you. Both downtown spots offer a diverse menu of eats and drinks amid a sea of ping pong tables to whet your competitive spirit. Groups should reserve their tables to make sure they have a chance to play. And if video games are more your style, check out an arcade bar like Emporium to party with Pac-Man, post your pinball high score, or hop in the driver's seat to do your best NASCAR impression.
Root for the home team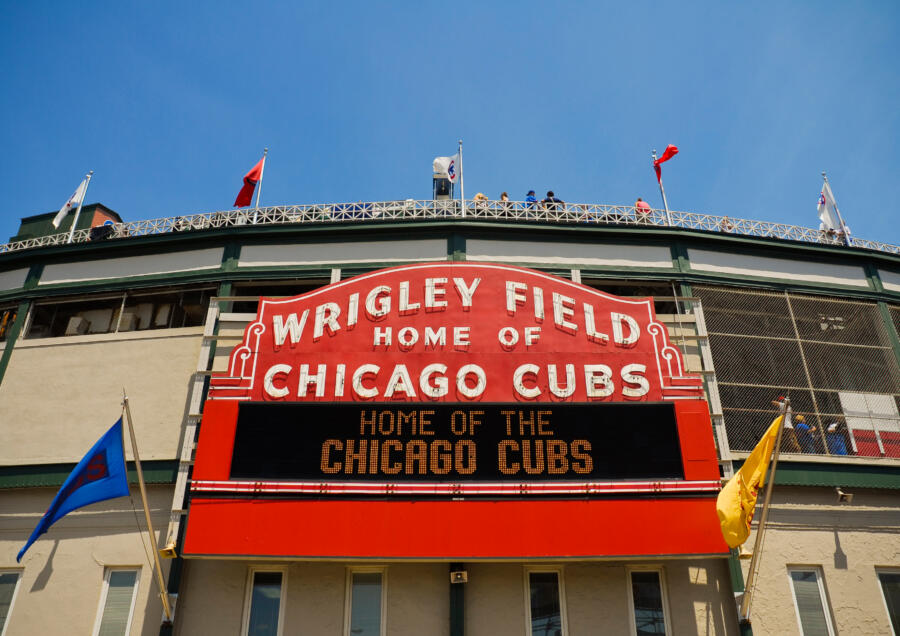 Whether you're from Chicago or just visiting, supporting one of Chicago's many sports teams is always a blast. From the Chicago Cubs at Wrigley Field, the White Sox at Guaranteed Rate Field, or the Chicago Fire at Soldier Field, munching on a Chicago-style hot dog and knocking back a beer or two while enjoying a game makes for a perfect bachelor party weekend in Chicago.