When you think of the North Shore, you probably think of Northwestern, great beaches, and gorgeous houses. That being said, have you taken the time lately to venture out of the city and get to know one of Chicago's closest neighbors, Evanston? With almost 80,000 people, Evanston is a larger suburb that hosts a variety of activities like restaurants, student life, and of course, bars. If you haven't looked into the local watering holes, now is the perfect time to read on, pick a place, and plan a day that includes one of our favorite Evanston bars!
Read More: Best Restaurants in Evanston
https://www.instagram.com/p/CscVNKkLgO-/?img_index=1
629 W Howard St, Evanston, IL 60202
When a bar's closing time is set as "close", and not a specific time, you can bet it's a great place to hang out. Ward Eight on Howard Street is a cozy cocktail lounge that serves artisanal spirits, wine, beer, and some delicious small plates that are great for snacking after a few drinks. With an intimate setting, Ward Eight isn't the best space for a large group, but it's a great place to mingle with other groups and make new friends out in the northern 'burbs! 
https://www.instagram.com/p/CSzescYr7Ri/
1026 Davis St Upstairs, Evanston, IL 60201
Located atop another great Evanston bar (we'll get there) is Five & Dime! During warmer months, Five & Dime is a cool spot to gather in the community with friends, family, coworkers, or whoever. Here, you'll find delicious, summery drinks like a classic margarita, frosé, or the "Saint and the Sinner Lady," complete with mezcal, green Genepy, Aperol, and lime. The food menu here is a bit smaller, but everything is perfect for sharing with your group, or keeping it all to yourself. If you can't make it on a trip this summer, head to Five & Dime to get the tropical oasis feel without leaving Illinois!  
https://www.instagram.com/p/CuSCQV1rs0K/
2000 Dempster St, Evanston, IL 60202
As Evanston's first and oldest brewery, Temperance Beer Company is a must-try if you're heading to the Northshore. Since 2013, Temperance has been brewing up beers like "Throwing Frisbees at the Sun," a West Coast style IPA, "National Anthem," a wheat ale with blueberries and raspberries, and "Where I'm From," a hazy IPA with vanilla, tangerine, and orange peel, to name a few.
The Temperance Taproom is open daily from 12 p.m. to 10 p.m., and you can also enjoy additional events like the Summer DJ sets every Friday, Smittytown Market every first Saturday of the month, and brewery tours every third Saturday from 1:00 p.m. to 1:45 p.m.!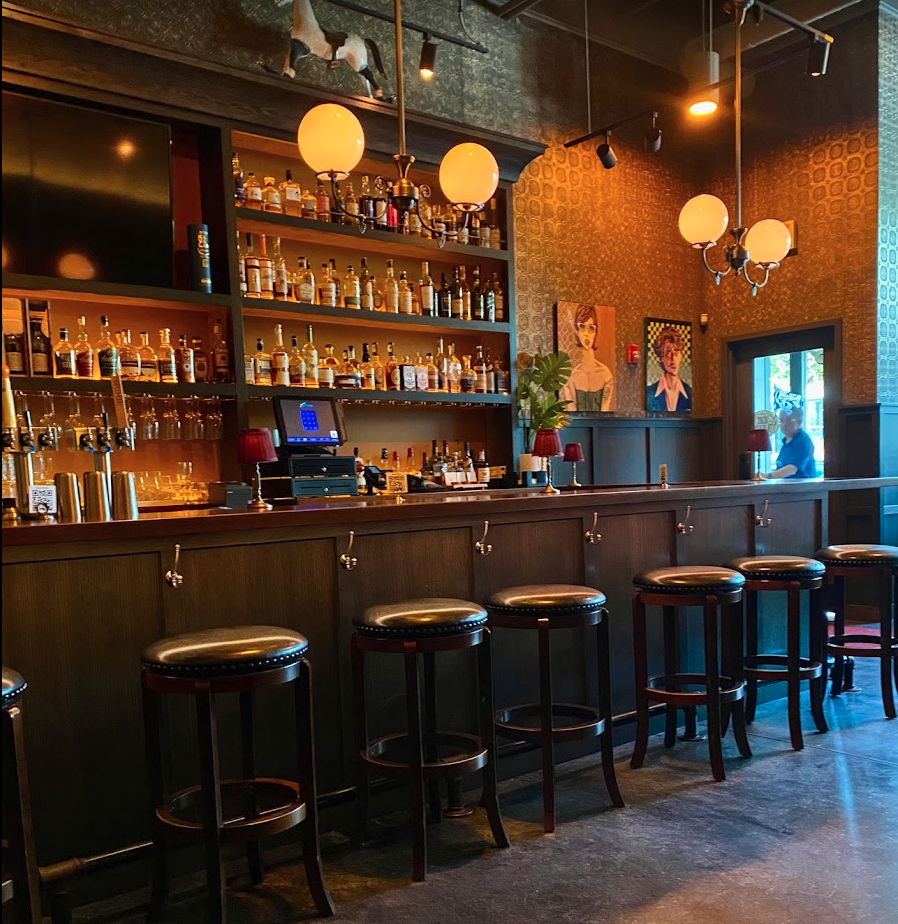 1026 Davis St B, Evanston, IL 60201
If you're looking for a no-BS spot with an extensive collection of Bourbon and Whiskeys, the Blue Horse Tavern is the spot for you. Welcoming all the Evanston locals and those who end up here accidentally, the Blue Horse Tavern is a casual neighborhood spot serving up American favorites like burgers, tangy ribs, and desserts that'll have you drooling just by reading them on the menu. While specialty cocktails are on the menu, they're not flashy or pretentious, just made with quality ingredients to make a delicious drink to enjoy with friends. Cheers!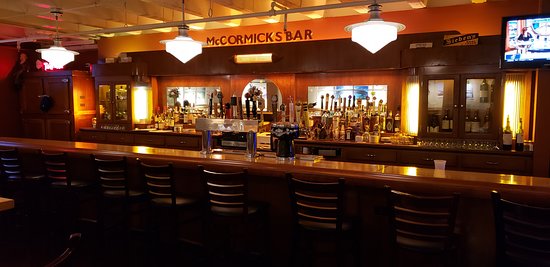 1635 Chicago Ave, Evanston, IL 60201
Located in the heart of Downtown Evanston, Prairie Moon has been serving up mouthwatering food and drinks since 2002. These days, you'll find an expansive dining room with rustic wood tables, a back bar taken from McCormicks' in Bridgeport, and a bar top made from recycled flooring from a bowling alley in Michigan! Prairie Moon's menu is huge, so everyone will be able to find something they love. The beer and cocktail list is also expansive, featuring local favorites like Revolution and Two Brothers, and the classic cans everyone loves. Prairie Moon also hosts a ton of events, so be sure to check out their calendar for different theme nights and specials. 
https://www.instagram.com/p/CucB260LbVB/
821 Chicago Ave, Evanston, IL 60202
Easily accessible from the El, Metra, biking, walking, or parking on the street, there's no reason not to stop at Sketchbook Brewing's Evanston location. With a dozen beers on tap, there's something for anyone you're with, and the space is intimate enough that it feels like you're just hanging out with a big group of friends. With Pilsners, lagers, IPAs, gluten-free ciders, and more, half the fun of visiting Sketchbook is simply deciding what you will try next! If you're looking to bring your kids, there are soda and lemonade options to make it a family-friendly day of fun. 
Featured Image: Temperance Beer Company