Sushi and seafood boil aren't your only choice when it comes to savory experiences during this Lenten Season in Chicago! Check out some of the best seafood dishes across our favorite restaurants in and near Chicago, and expand your Lent menu this year! As the city lifts the vaccination mandate, it's time to go back to dining out and celebrating life, don't you think so!
We love ourselves some crispy rice from Sunda with or without Lent, that's for sure. But if you're looking for an elevated dining experience on Lent, definitely check out their menus. Our top picks include:
Spicy Tuna Crispy Rice: with Spicy Tuna, masago, chives, sriracha, rayu, serrano
$5 Shrimp Skewers: – Available during HAPPY HOUR, made with garlic marinated shrimp and lemon
Signature handrolls – Available during HAPPY HOUR, choose between Sake (salmon & avocado), Spicy Tuna (pickled jalapeno, spicy mayo), and shrimp (shrimp tempura, cucumber, spicy mayo & unagi sauce)
118 Oakbrook Center, Oak Brook, IL 60523
Spend Lent enjoying favorites at Antico Posto including Pistachio-Crusted Walleye with mashed potatoes, spinach and herb butter sauce for $22.95, plus tax, and the Pesto Salmon with grilled asparagus, risotto cake and herb butter for $26.95, plus tax. Both dishes are available during lunch and dinner, as well as for carryout & delivery.
616 N Rush St, Chicago, IL 60611
There is almost no better place to enjoy Lenten Season than one of our favorite seafood restaurants — Lure Fishbar! Honestly, everything on the menu is good. But if you have to force us to pick and choose, then below are our top 3 choices outside of their delicious sushi, rolls, and seafood platters:
Shrimp Po'Boy Slider — Available during Happy Hour, served with Gremolata, Onion, Pickle, Lettuce & Tomato
Miso Glazed Salmon — with Sugar Snap Peas, Mushrooms, and Pea Shoots
Grilled Tuna Burger — with Wasabi Mayo, Brioche bun, and Cucumber Salad
River North, Fulton Market, Streeterville, Oak Brook
During Lent, enjoy favorite dishes at Beatrix including the Blackened Fish Tacos and Miso Glazed Faroe Islands Salmon available for weekday lunch service and nightly dinner service. For those looking for vegetarian and vegan options, try the Mushroom & Quinoa Burger, Wild Mushroom Teriyaki Bowl or Kung Pao Brussels Sprouts.
620 N State St, Chicago, IL 60654
Every Friday during Lent, Osteria Via Stato is offering its signature Seafood Stew featuring shrimp, scallops, market fish in a tomato broth, served with crusty ciabatta garlic bread for $23.95, plus tax (gratuity not included). This special is available for dine-in, carryout and delivery.
837 W Fulton Market, Chicago, IL 60607
Yes, yes… We kinda felt obliged to include at least one oyster feasting spot, so we figured we should put the highlight on a hidden gem we haven't talked much about before! Besides their awesome happy hour oyster deal, you will also find many items that fits your Lent dietary needs, including their signature clam fry, bouche mussels, and wild striped bass.
317 N Clark St, Chicago, IL 60654
Who says pizza and fish don't go together? This Lenten season, guests can enjoy Pizzeria Portofino's Mediterranean Branzino with Castelvetrano Olive, Salmoriglio, Frisée, Charred Lemon. Change your impression of Lenten season being focusing on light dining only, and indulge in a hearty but healthy pizza!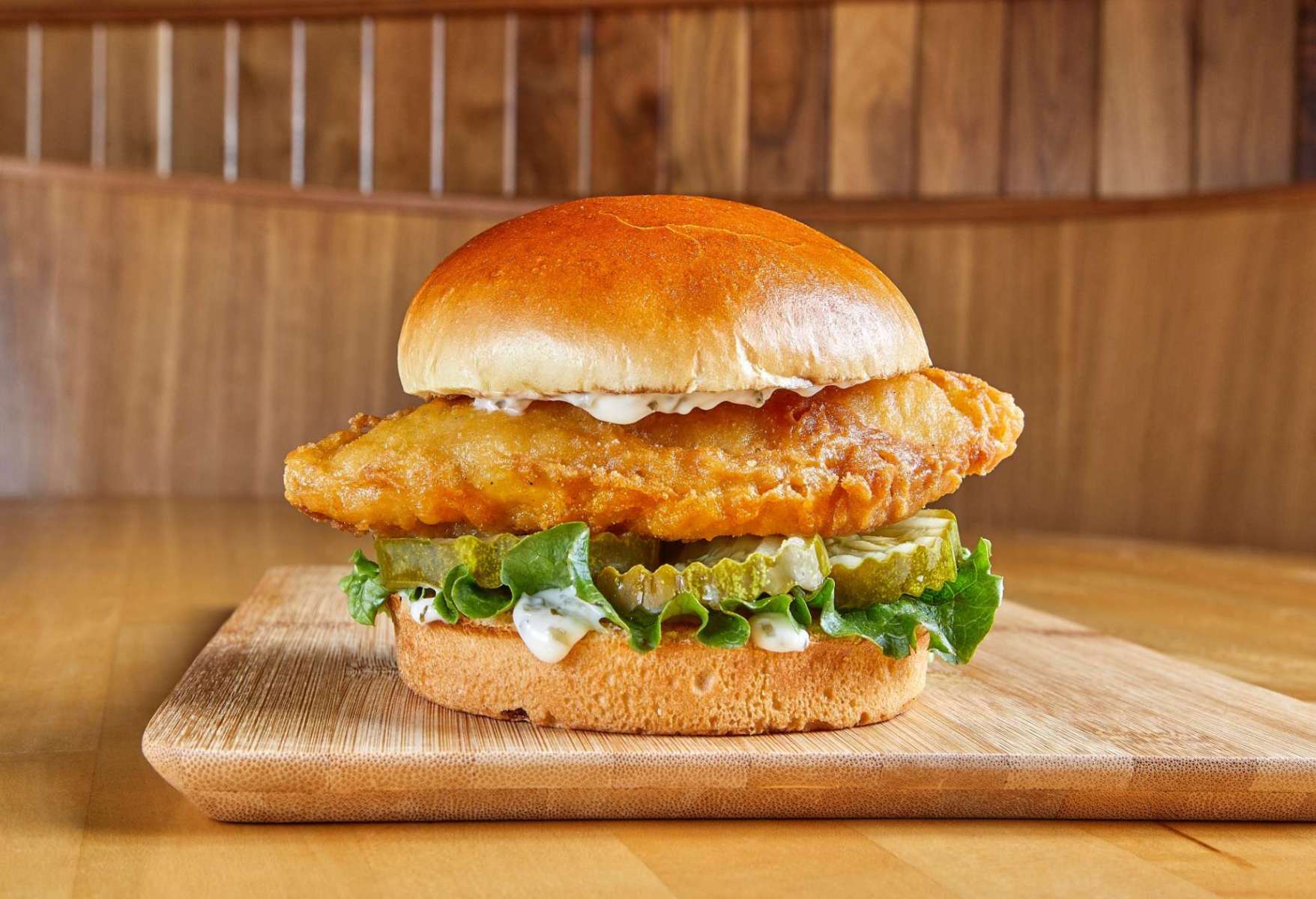 All locations
Did you know Epic Burger has a bunch of delicious fish sandwiches? No? Well, now you do. From March 1 thru May 1, Epic Burger will be launching the Epic Fish Sandwich for a limited time, featuring IPA Beer Battered Cod and comes with lettuce, pickle, tartar sauce. While you're there, also check out their Charm's shake, full of St. Patrick's vibe! The shake is also available from March to the beginning of May.
1147 S Delano Ct East, Chicago, IL 60605
Under the impression that hot pot is all about meat? Think twice! The X Pot will satisfy all your food cravings during Lent with their ocean lobster pot and premium seafood selections. And to kick off your dining experience, be sure to try their delicious Toro Tartare! They also have oysters and premium sushi if you're not in the mood for hot pot.
3 E Main St, St. Charles, IL 60174
Lovingly shortened to TGO by their patrons, The Graceful Ordinary is a perfect spot for a light yet delicious fish feast if you're out near St. Charles. Enjoy their steamed mussels, wood-fired halibut, or upgrade your experience with a grilled whole fish! As the weather gets warmer, we highly recommend you grab a seat out on their patio so you can watch the river glimmer in the sun.
Featured Image Credit: Internal