You can't celebrate culture without trying the authentic fares. So, as you learn about AAPI heritage in the Windy City, do yourself a favor and check out the best Asian food in Chicago to make your celebration complete!
110 W Illinois St, Chicago, IL 60654
Speaking of the best Asian food in Chicago, you've got to mention Sunda. Here, traditional Asian cuisine meets its modern counterparts and together brings you the most unforgettable dining experience. Whether you're here for fresh sushi and sashimi, or looking to dive into hot appetizers and new Asia entrees, you'll fall in love with something on the menu. Don't forget to try their spring cocktails too! They're also running an AAPI month special, the menu includes:
VIETNAM: "CHAO TOM"GRILLED SUGAR CANE SHRIMP – shrimp mousse, sugar cane, rice noodles, lettuce, fresh herbs, nuoc cham
JAPAN: "GOMAE MAKI" – shrimp tempura, spinach, asparagus, cucumber, rayu chili oil, sesame soy
THE PHILIPPINES: CEBU LECHON – roasted lemongrass pork, foie gras gravy
CHINA: DAN DAN NOODLES – szechuan spiced beef, bamboo shoots, watercress, radish, wheat noodles
THAILAND: MANGO STICKY RICE – sweet rice pudding, champagne mangoes, coconut milk
1816 N Clark St, Chicago, IL 60614
Check out our latest find! If you're into high quality sashimi and understand the beauty of a high-end omakase experience, then, you need to check out Sushi By Bou. The chic lounge is the sister restaurant of Sushi Boutique, also in the Claridge Hotel, and the highly acclaimed Sushi Suite 202 concept. Experience yourself what a true omakase + cocktail experience looks like.
59 W Hubbard St #2, Chicago, IL 60654
219 N Green St, Chicago, IL 60607
It's never too hot for ramen, and no, you cannot argue with us on this one. Ramen-San is our go-to for a quick yet delicious bowl of ramen. You just can't go wrong with their signature bowls. Enjoy a classic tonkotsu ramen, or explore the more innovative options like the kimchi fried chicken ramen or spicy garlic miso ramen (our fav!).
1065 W Argyle St, Chicago, IL 60640
Looking for a quick lunch of warm Pho, refreshing spring rolls, or healthy salad? Or are you ready to explore the rich texture of AAPI cuisine? Then, come to Pho 777! Plenty of Chicago foodies will tell you they have the best pho in town. They also have seasonal appetizers, snacks, and special menus for traditional Asian holidays, which are totally worth checking out!
2211 W North Ave, Chicago, IL 60647
Is the hot weather getting to you? Then, head to Cebu for some light, refreshing, and flavorful Filipino street fare, plus a signature summer cocktail to break you free from the heat! However, you do need to be adventurous to fully enjoy Cebu's menu. But once you step beyond your comfort zone, you'd realize how much you were missing out up till this point!
1232 W Belmont Ave, Chicago, IL 60657
Want to see what REAL Filipino food looks like? Try Kubo's Kamayan "Boodle" Dining experience, where you eat with your hands! The term kamayan can be used to describe the act of eating by hand, but a traditional kamayan meal is a feast served family style, usually over banana leaves. This special menu includes Fried Pampano, Baked Mussels, Longganisa (Filipino Sausage), Pork Adobo Ribs, Sweetie Pork (Tocino), Crispy Chicken Inasal (Strips), Chicken Eggroll, and many more!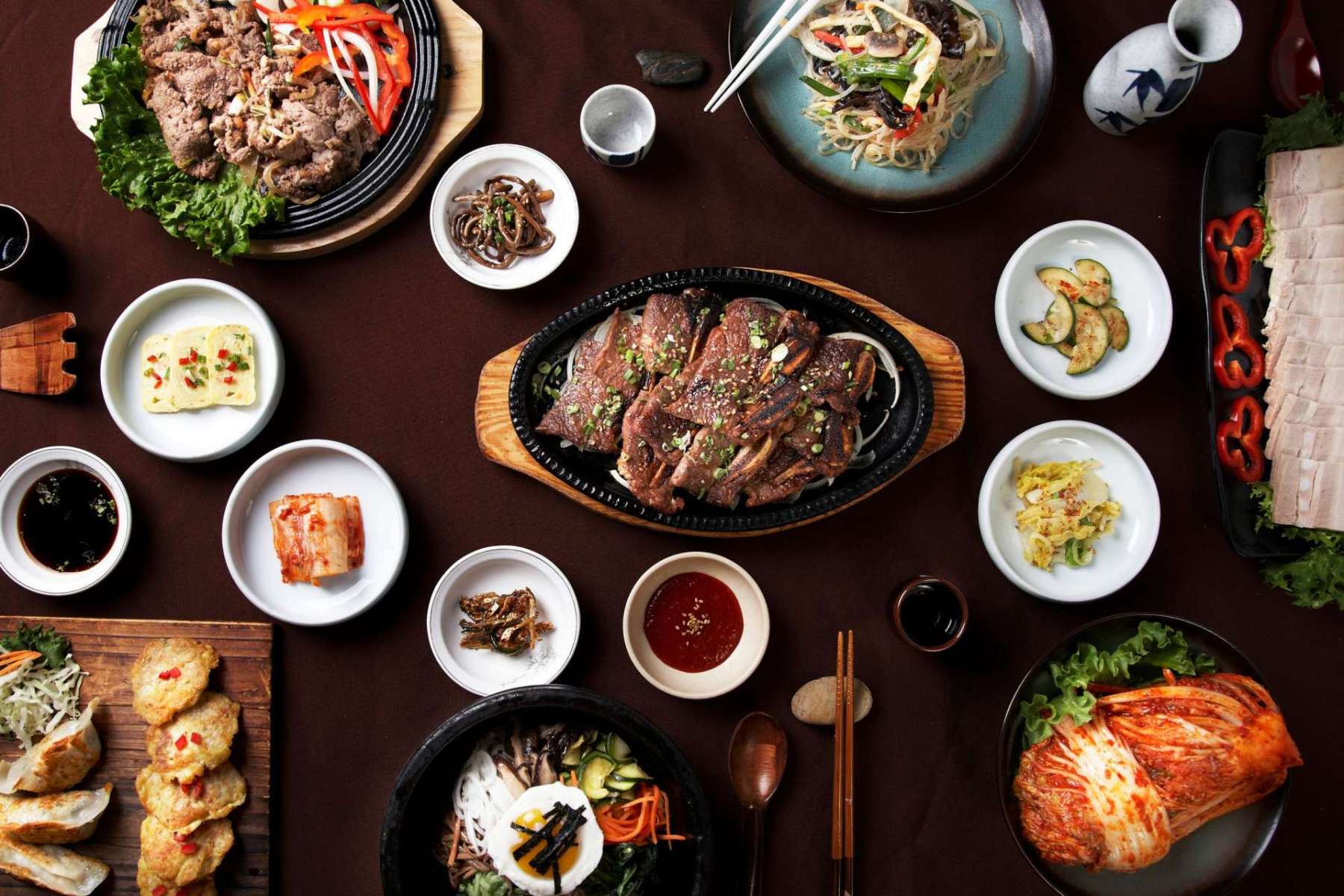 3450 W Foster Ave, Chicago, IL 60625
There are many Korean restaurants in Chicagoland, but only one Ban Po Jung. If you consider yourself a serious foodie ready to explore the most authentic Korean food in Chicago, you need to pay Ban Po Jung a visit. From various pickles to authentic appetizers to probably the best Bi Bi Bamp in town… Be careful. Ban Po Jung will make your taste buds only accept the best Korean food from here on!
1147 S Delano Ct East, Chicago, IL 60605
Wagyu and hot pot — do we need to say more? The X Pot has brought hot pots to a whole new level. Featuring top-grade ingredients, authentic broth with various spice levels (be careful!!), and a dazzling immersive experience of sound and light, the X Pot easily got on our list of the best Asian food in Chicago. Depending on the time you come in, you might even get to see Dancing Noodle and Peking Opera Face Changing performances right by your dining table!
2828 S Wentworth Ave, Chicago, IL 60616
New Furama Restaurant is the S**T if you're looking for authentic dim sums. Choose from American-Chinese dim sums like eggrolls, or go straight into the real deal, including beef tripes, pickled chicken feet, curry baby squid, and lotus-wrapped mochi rice. You will also find a variety of chicken, beef, pork, seafood, and veggie entrees at New Furama Restaurant.
108 E Superior St, Chicago, IL 60611
Experience luxurious Chinese fine dining at the beautiful Peninsula Hotel Chicago, specifically, the famous Shanghai Terrace. A gem on Mag Mile by itself, Shanghai Terrace brings you elevated Chinese fare in its 1930s supper club ambiance and will keep you coming back for more. Try the iconic Monk Jumps Over The Wall made with dried seafood delicacies, finest herbs and thick broth, or the traditional Peking Duck with mandarin pancakes, cucumber, scallion, hoisin, and plum sauce.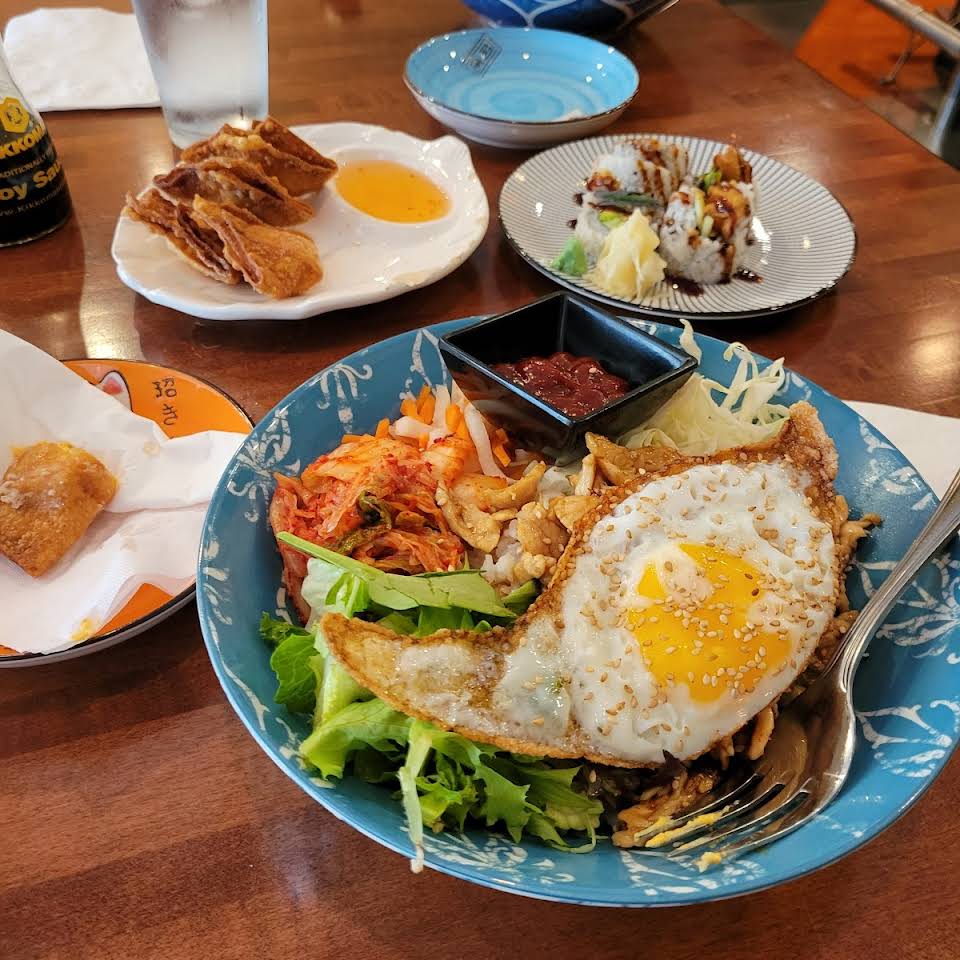 6230 N Broadway, Chicago, IL 60660
Can't decide which cuisine you'd like to try? Why not take them all? YATAI Asian Street Food is the perfect place for those who don't want to pick and choose. From fresh sushi to Korean stirfry, YATAI is here to satisfy all your fast Asian food cravings. Keep coming back until you've tried them all, then come back once more for your favorites!
Featured Image Credit: Sunda New Asian