Chip in Casino Night Gala & After Dark Bash, Chicago's premiere Casino-themed fundraiser for Autism Speaks celebrates its 6th smash year on May 7th, 2022! With the historic and stunning backdrop of Chicago's Revel Motor Row on Michigan Avenue, Chip In Casino Night Gala & After Dark Bash guarantees a one-of-a-kind experience, and features an open bar, and delicious eats provided by area restaurants, including 90th Meridian, The Gage and Kennison.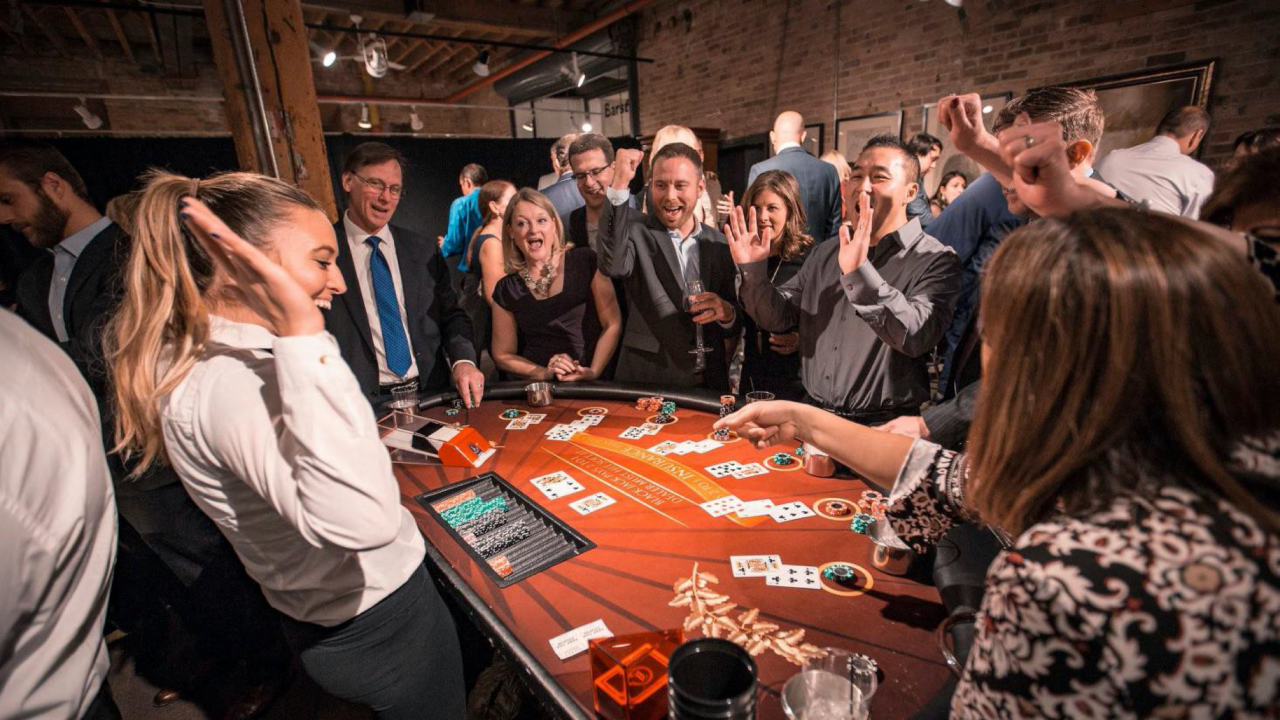 The night will also have amazing live and silent auction items, and of course, a classic, casino-style gaming experience including Blackjack, Craps, Roulette, and Poker. Since its inception in 2016, Chip In has raised over $1,500,000 to fuel Autism Speaks' mission to help create a world where all people with autism have access to greater resources to help them achieve their full potential. What began as an exciting idea from a few dedicated board members, has evolved to become one of Chicago's highest-profile fundraisers benefiting those affected by autism.
In addition to the high stakes fun and excitement of the evening, Autism Speaks is proud to be honoring Chicago Businessman Mr. Neil Book, Chairman and CEO of Jet Support Services, Inc. (JSSI) Mr. Book has been a dedicated and generous supporter of our local Autism Speaks mission for many years. Today, JSSI fields an Autism Speaks Walk team, sponsors our Chip In Casino Night, and is engaging as an active partner in Autism Speaks Workplace Inclusion Now (WIN) effort.
"We are so thrilled to honor Neil for his ongoing commitment to Autism Speaks. Neil is truly fueling our mission through his hard work and support." AutismSpeaks Upper MidwestChapter Executive DirectorLynsie Estes
Autism Speaks Young Professionals (ASYP) will keep the party going by hosting the After Dark Bash, (also in the Revel Motor Row venue) featuring music, dancing, cocktails, late-night food from some amazing partner restaurants, inspiring tributes, and this year…casino gaming! Autism Speaks Young Professionals is a group that works to support Autism Speaks' mission by raising funds and awareness, while also connecting young professionals in Chicago.
The CDC recently updated its prevalence statistics to at least one in 44 children and one in 45 adults in the United States is diagnosed with an autismspectrum disorder.  As the world is adjusting and changing from the COVID-19 pandemic, the autism community (including caregivers, friends, and family) is still facing amplified hardships as we navigate this ever-changing climate.  The funds raised through this event can create greater autism-friendly environments, inclusive employment opportunities, and services and support for this much-needed community.
Featured Image Credit: Autism Speaks Young Professionals