Traveling to big cities alone can be exhilarating — and Chicago is no exception. Whether you're a solo traveler or in Chicago alone for business, there are plenty of things to do and see. Here's a weekend itinerary that's perfect for solo travelers looking for a mix of classic Chicago sightseeing and neighborhood charm.
Day 1: Downtown Chicago + sightseeing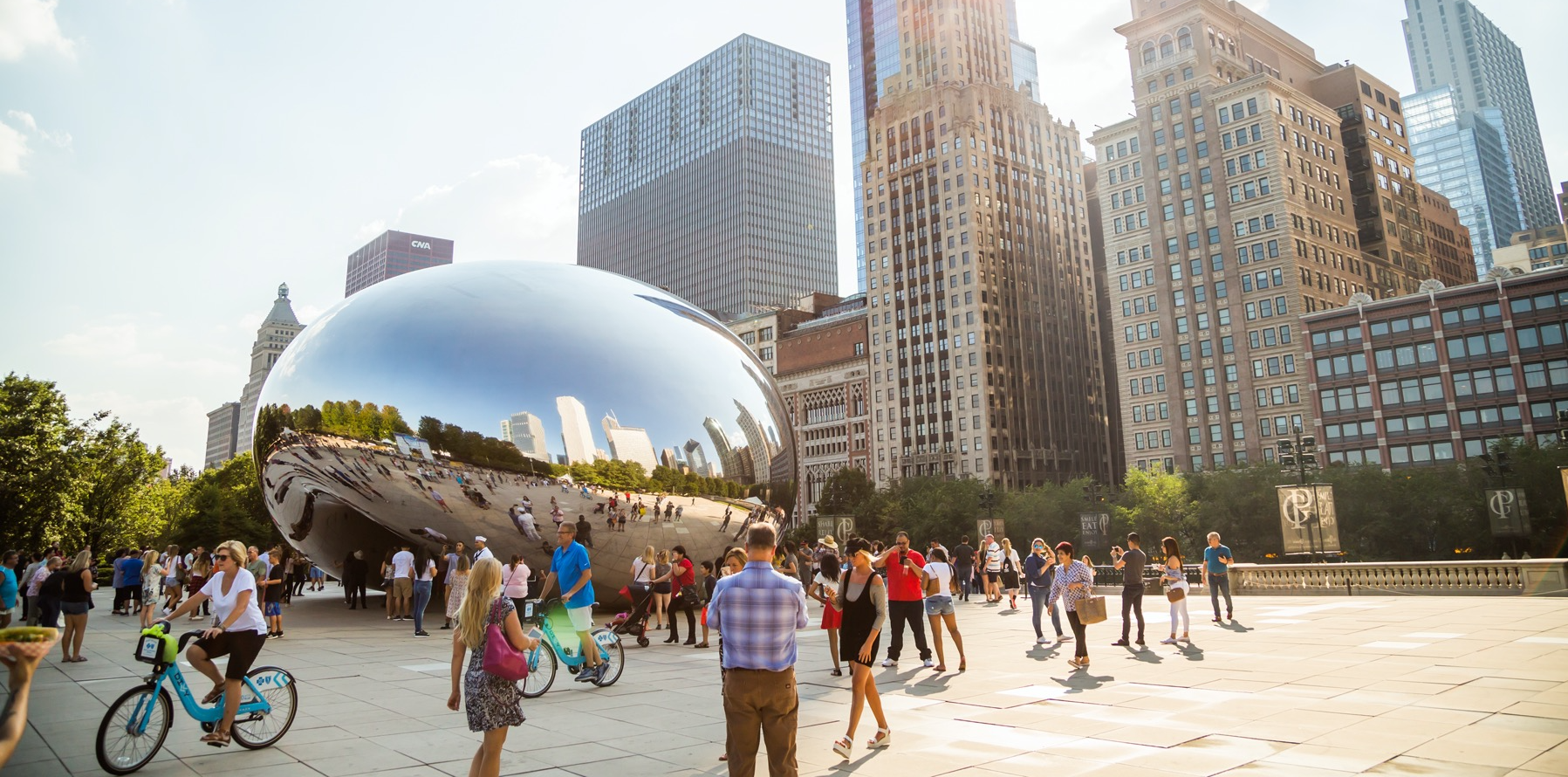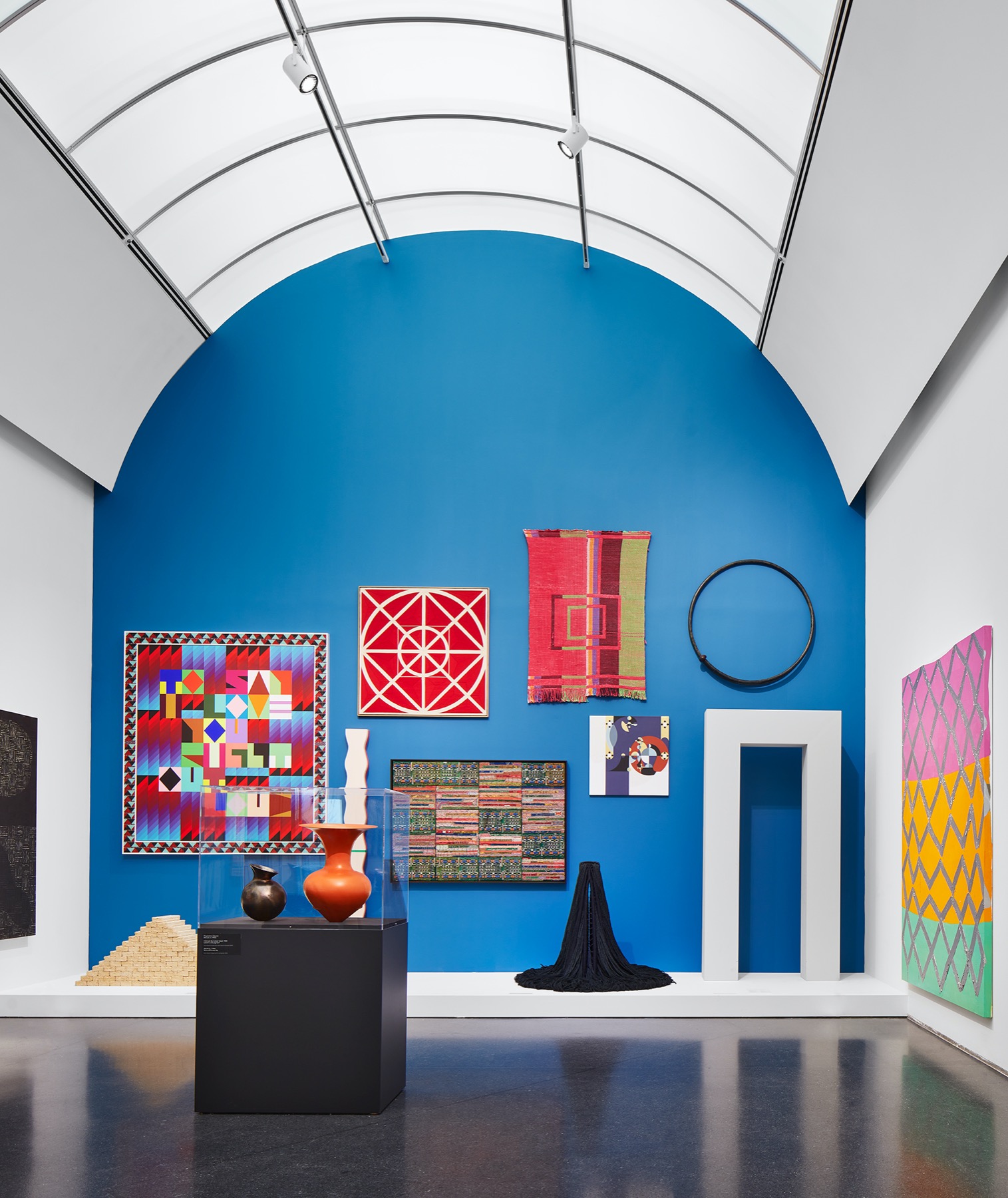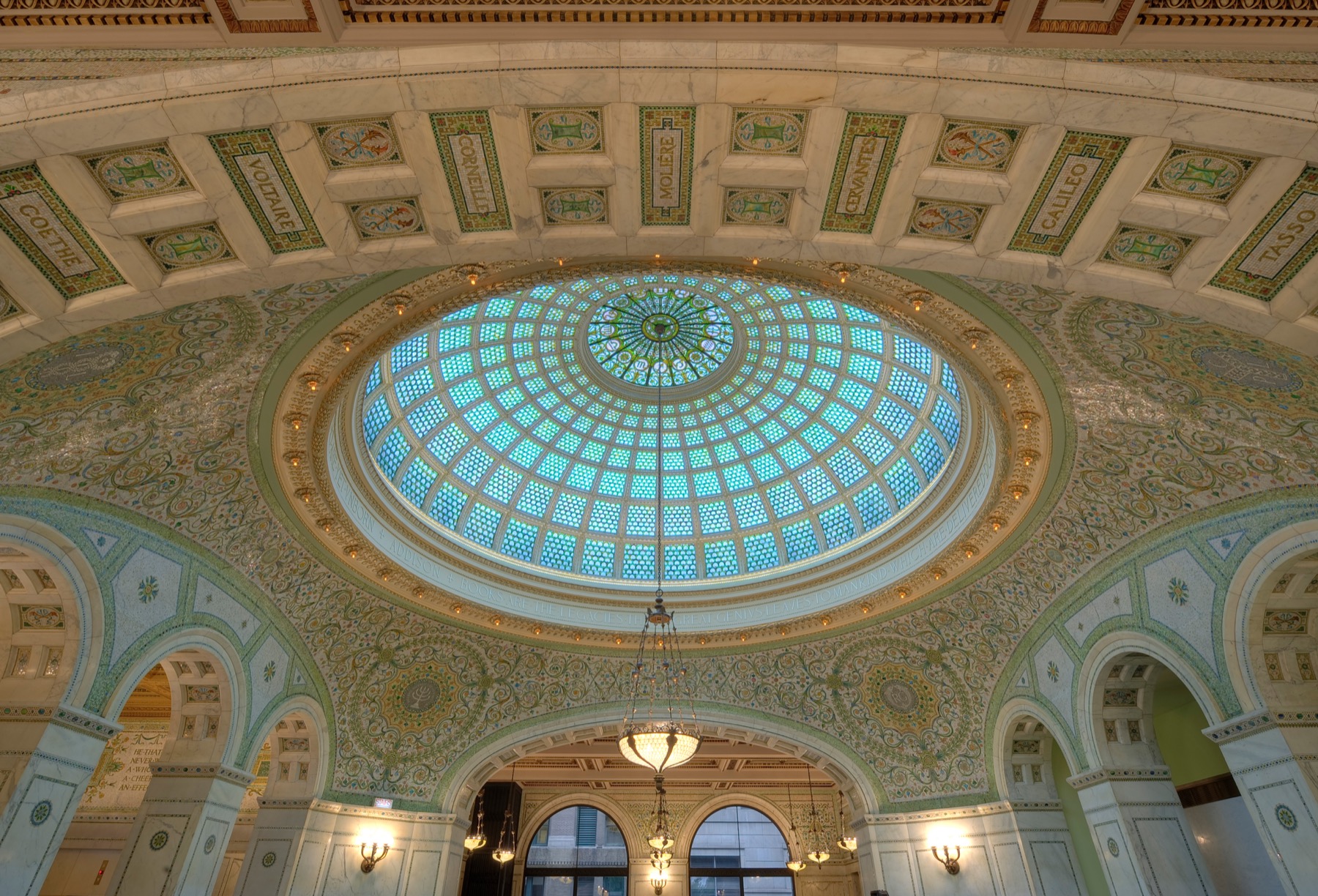 On your first day of solo travel, immerse yourself in Chicago's iconic architecture and the magic of the downtown Loop.
Breakfast
Start the day off with brunch at Althea for a chef-driven, fully plant-based weekend brunch. Located right off Michigan Avenue on the 7th floor of Saks 5th Avenue, it's the perfect location to start your day. The view, intimate space, and full bar make it a perfect spot for solo travelers. 
In the mood for something quick? Try Stan's Donuts for scrumptious specialty donuts or Goddess and Baker for a quick breakfast sandwich and coffee.
See the sights
A fun way to tour around downtown and possibly meet others traveling alone is a free walking tour.Free Tours by Foot offers multiple options including a Loop/Millenium Park Tour and a Chicago Riverwalk tour. 
Want to explore on your own? Here are a few must-sees for your list:
Solo travel tip: Bring headphones, a book, or a journal for dining alone, or talk to people around you. Bring a tripod to snap photos of yourself and the sights. I also recommend downloading a few episodes of your favorite podcast to listen to while sightseeing and shopping.
Lunch
Chicago's downtown Loop has an array of lunch spots, perfect for whatever you're in the mood for. Avli on the Park serves contemporary Greek fare right next to Millennium Park. Native Foods Cafe is great for a quick lunch for vegan/vegetarian travelers. For a restaurant with a view, opt for waterfront Mediterranean restaurant Beatnik on the River.
Don't forget to stop at the world's largest Starbucks on Michigan Avenue — yes, it's totally worth it.
Explore a Chicago museum
For art museum lovers, explore the Museum of Contemporary Art, Chicago's innovative and contemporary art collection located near Water Tower Place. For something free, check out Harold Washington Library or Chicago Cultural Center.
Shop 'til you drop on The Mag Mile
The Magnificent Mile, a 13-block stretch on Michigan Avenue, is Chicago's premier shopping district. A few shopping highlights include Macy's, Water Tower Place, 900 N. Michigan Shops, The Shops at North Bridge, and Bloomingdales.
Dinner
Wine and dine yourself at Lil' Ba-Ba-Reeba, a classic Spanish restaurant serving tapas, paella, pintxos, and sangria. The small portions make it the perfect opportunity for a solo diner to try multiple items.
Another wonderful option for a solo date is Venteux Brasserie, Cafe & Oyster Bar, a chic French bistro, located inside the Pendry Hotel. Grab a seat at the bar and enjoy escargot, steak frites, and more classic dishes.
Meet new friends
While solo traveling, I recommend staying at a hostel. Hostels are a social hub, a great place to meet fellow travelers and make friends with like-minded people. They often host events and activities to encourage connections. One great option is the Freehand Chicago, which offers both shared and private rooms. Mingle at their cocktail bar, the Broken Shaker, and check out the DJ sets and dance parties on their events calendar.
Day 2: A taste of Chicago's neighborhoods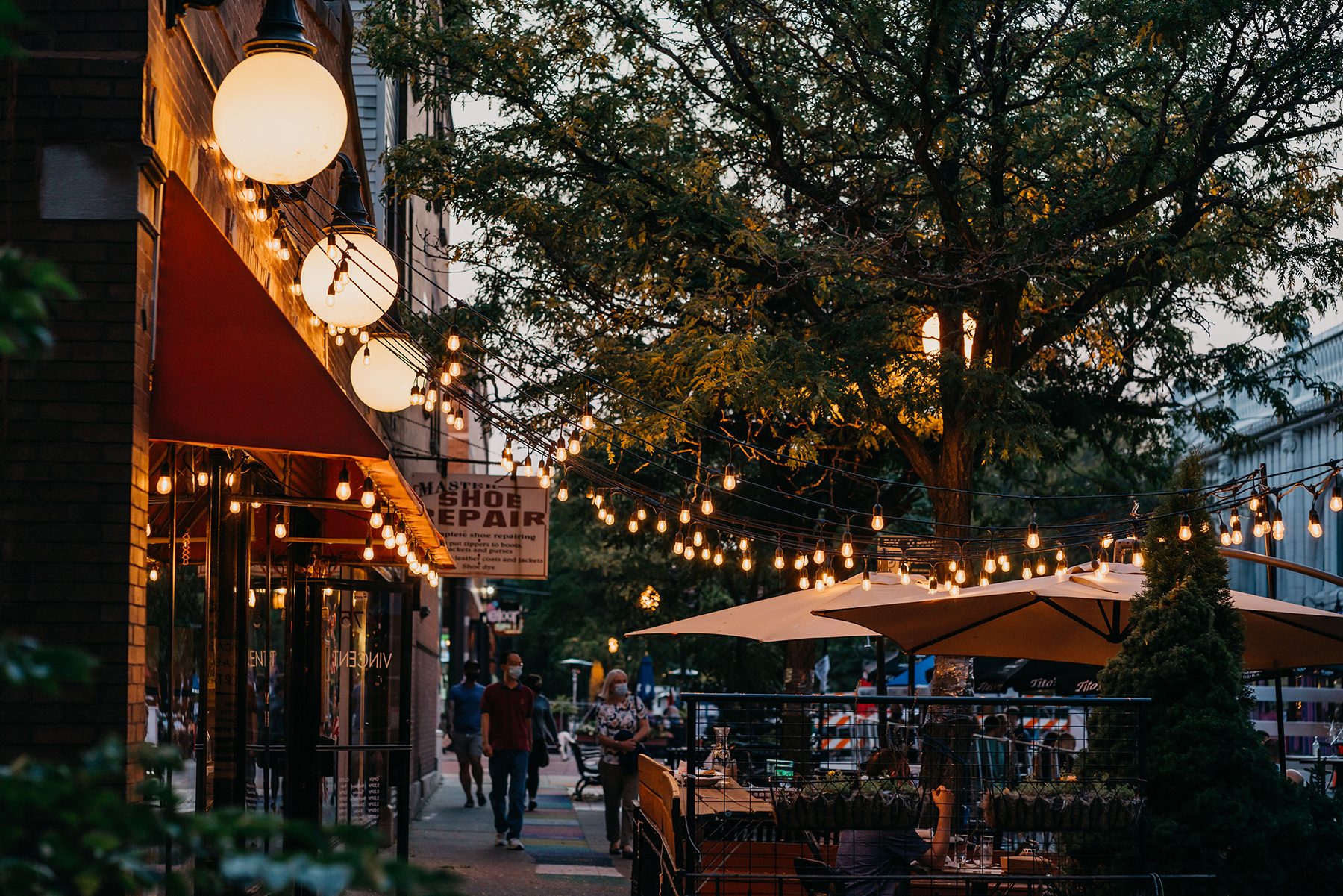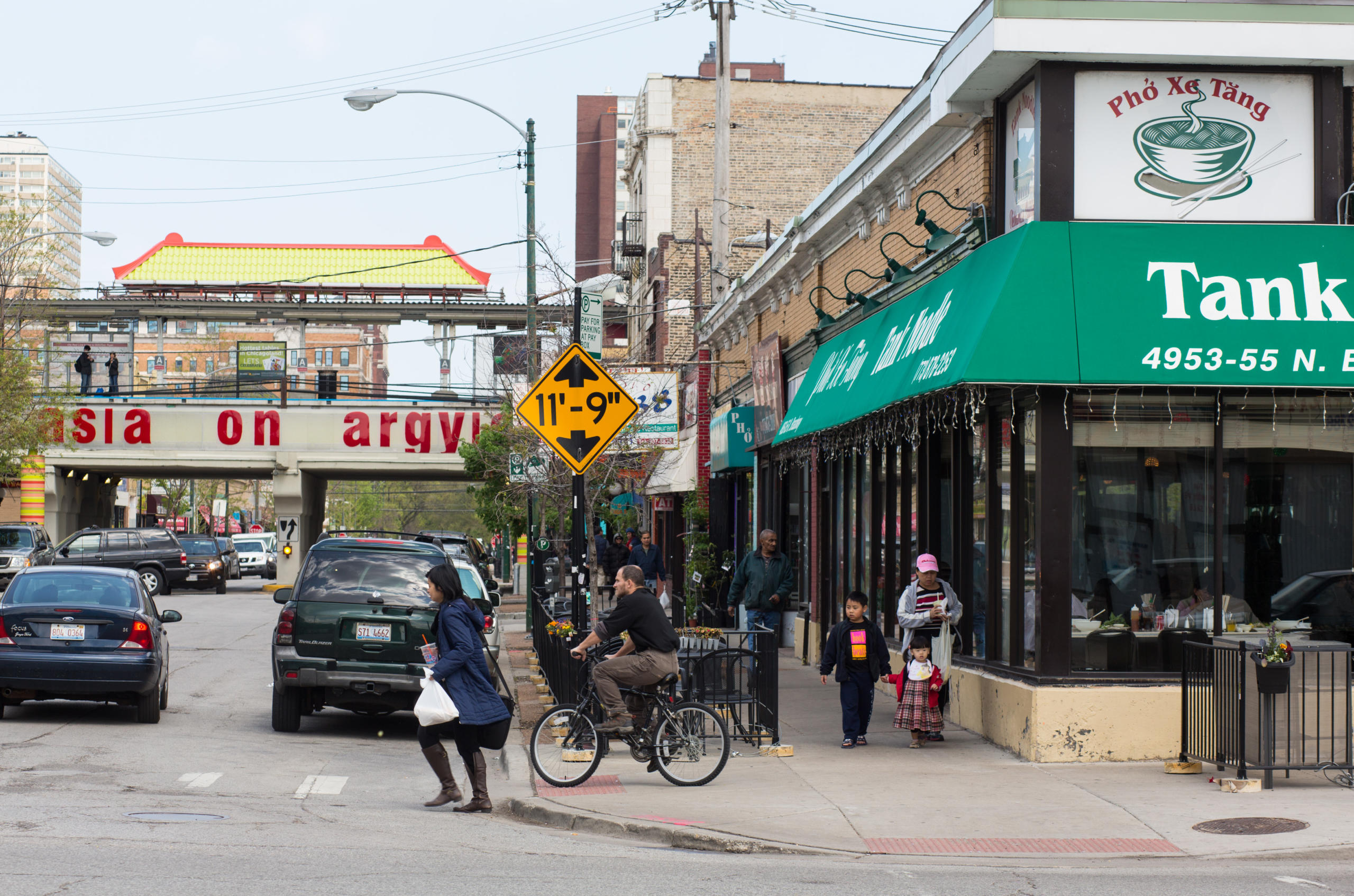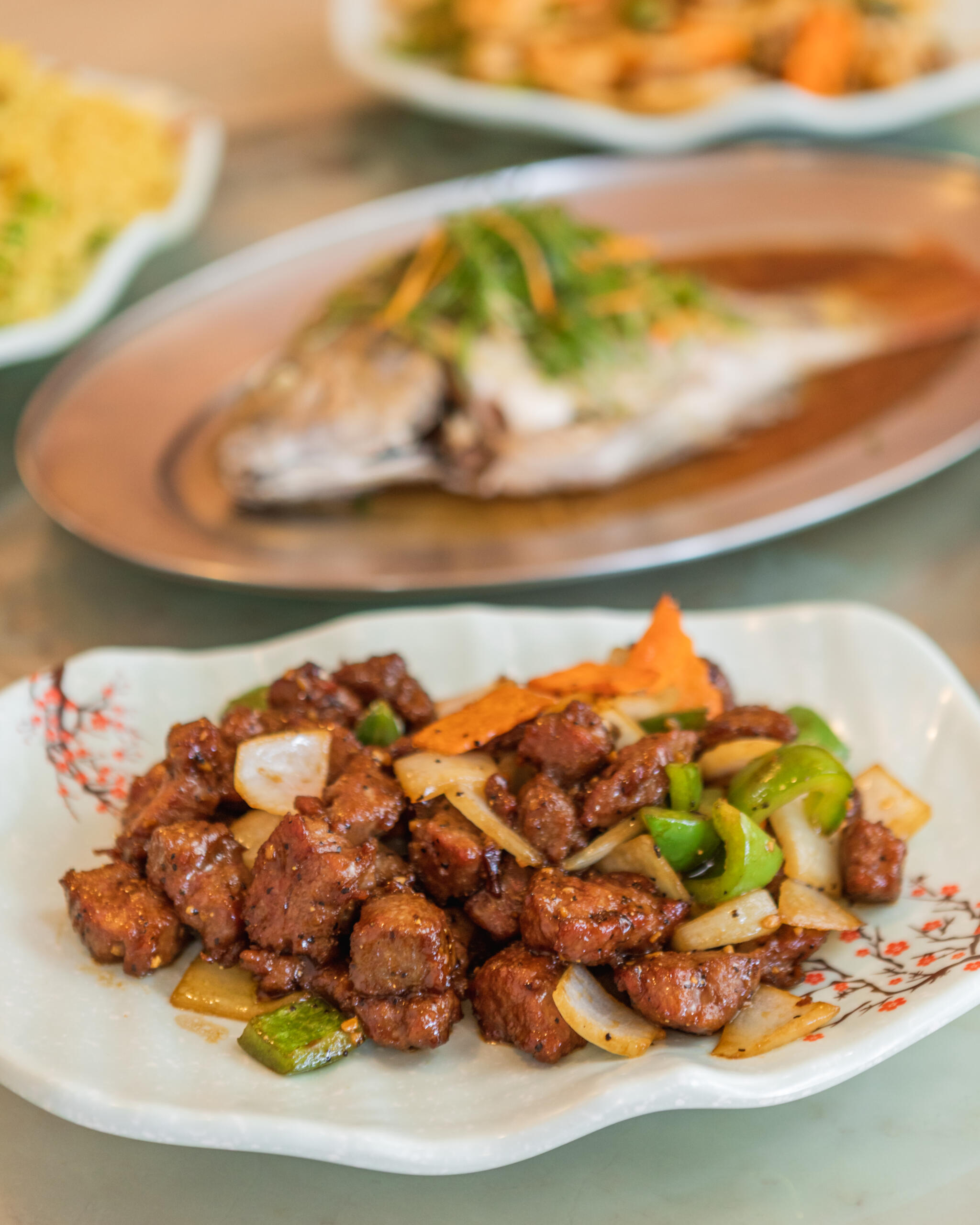 Take the 'L', Chicago's metro system, Red Line up to Andersonville, a Chicago neighborhood known for its LGBTQ+ community, independent coffee shops, locally owned boutiques, diverse restaurants, and Swedish history. Andersonville is one of my favorite neighborhoods for exploring alone — you can take your time, go into every shop if you want to, and really just enjoy the welcoming atmosphere.
Download the Ventra app to easily navigate the 'L.' Add money or a pass on your card using your phone. Or, purchase a card at any metro stop. I recommend purchasing the day or weekend pass for unlimited use. 
Another option: rent a Divvy bike, Chicago's bicycle sharing system, and ride up the Lakefront Trail from downtown to Andersonville. Download the app for quick and easy Divvy bike rental. Stop along the way for epic skyline shots.
Breakfast
Located off the Bryn Mawr Red Line stop, grab brunch at M. Henry, an intimate breakfast cafe that's always packed. They have great options for vegans and vegetarians and there are often other solo diners.
Andersonville thrift and vintage shops
Save your souvenir shopping for day two, so you can find unique Chicago shirts or mugs at Andersonville's vintage and thrift stores. Check out Buffalo Exchange, Village Discount Outlet, and The Brown Elephant. All proceeds from The Brown Elephant benefit LGBTQ+ health and help fund Chicago's LGBTQ+ health center, Howard Brown Health.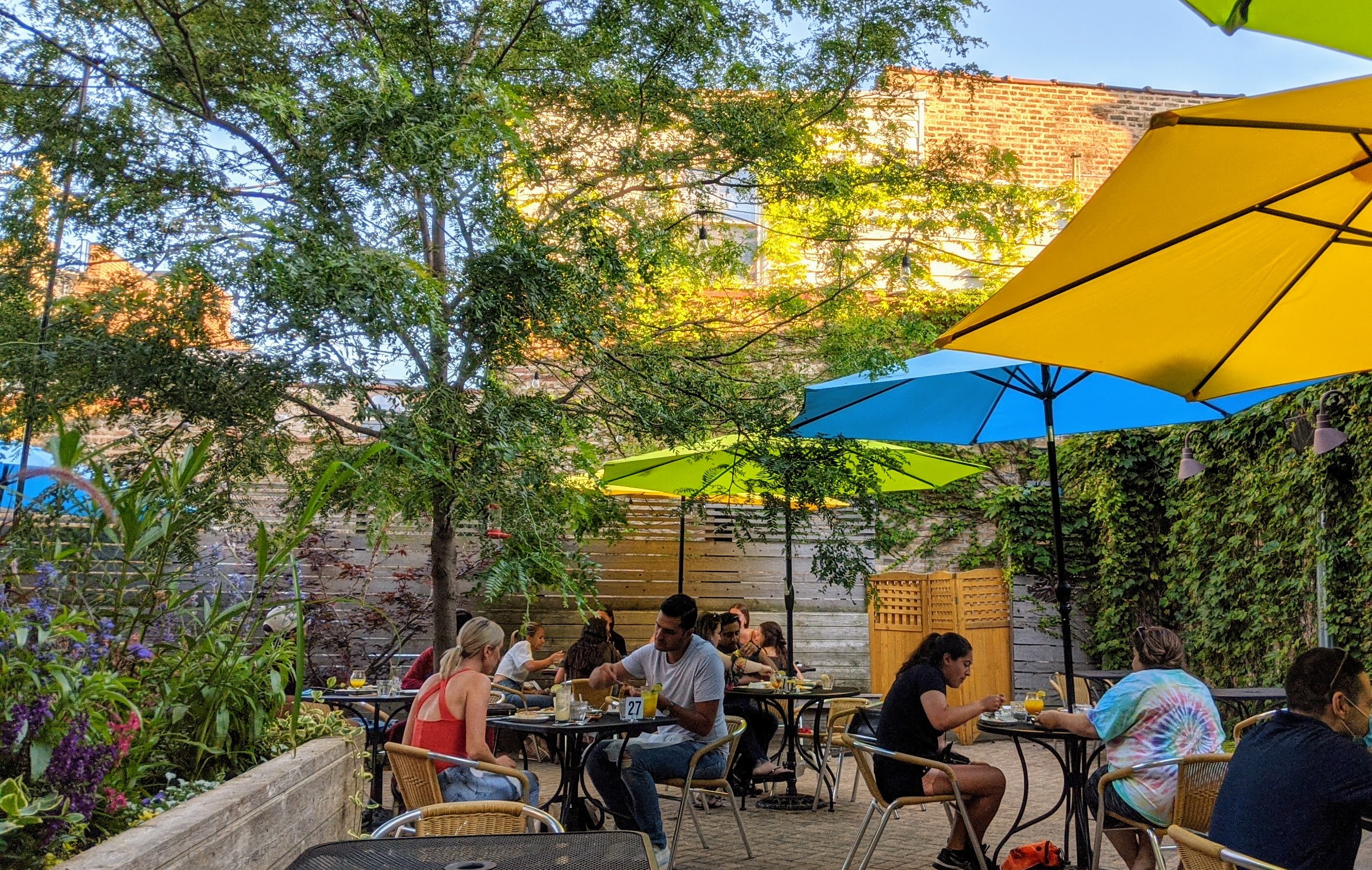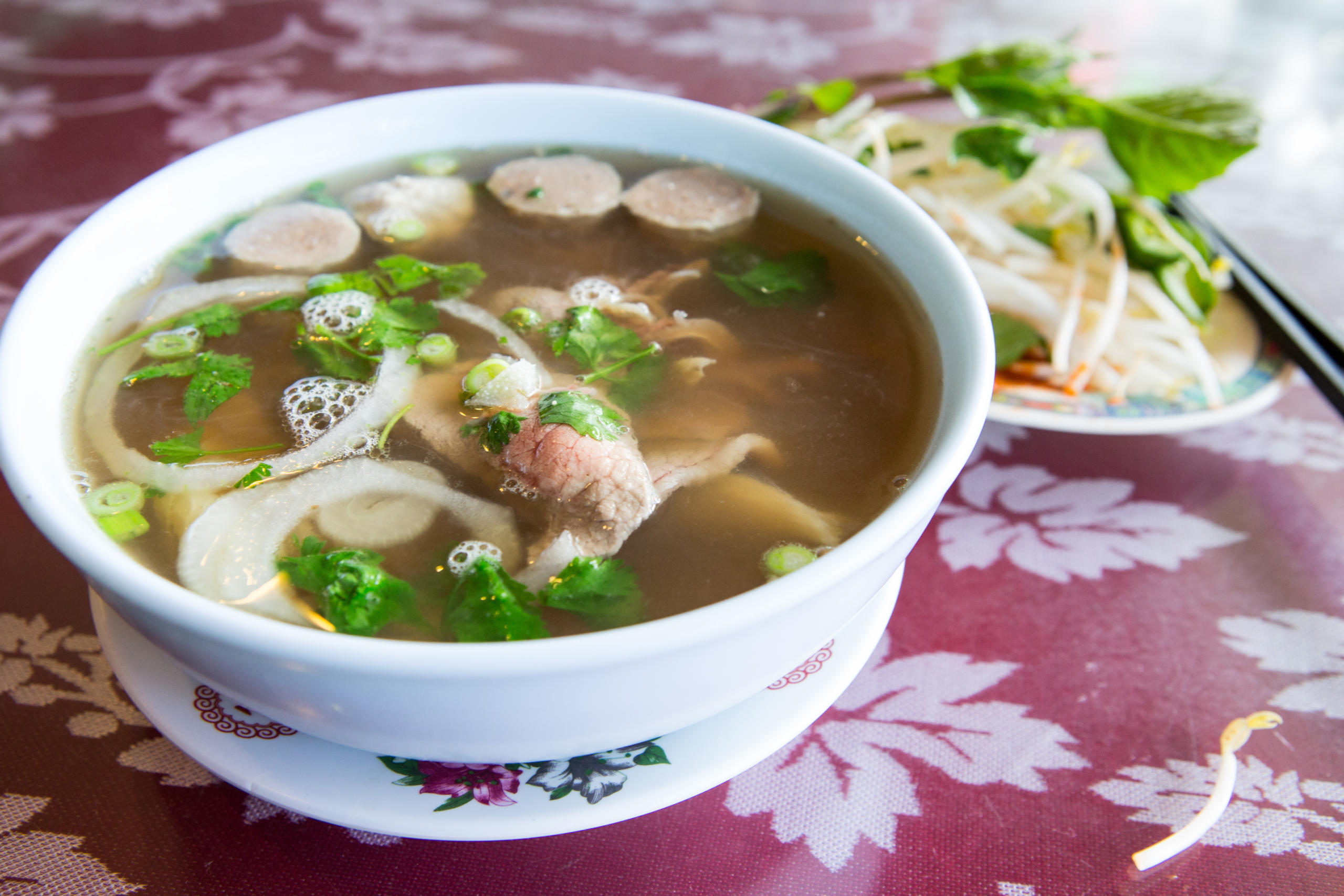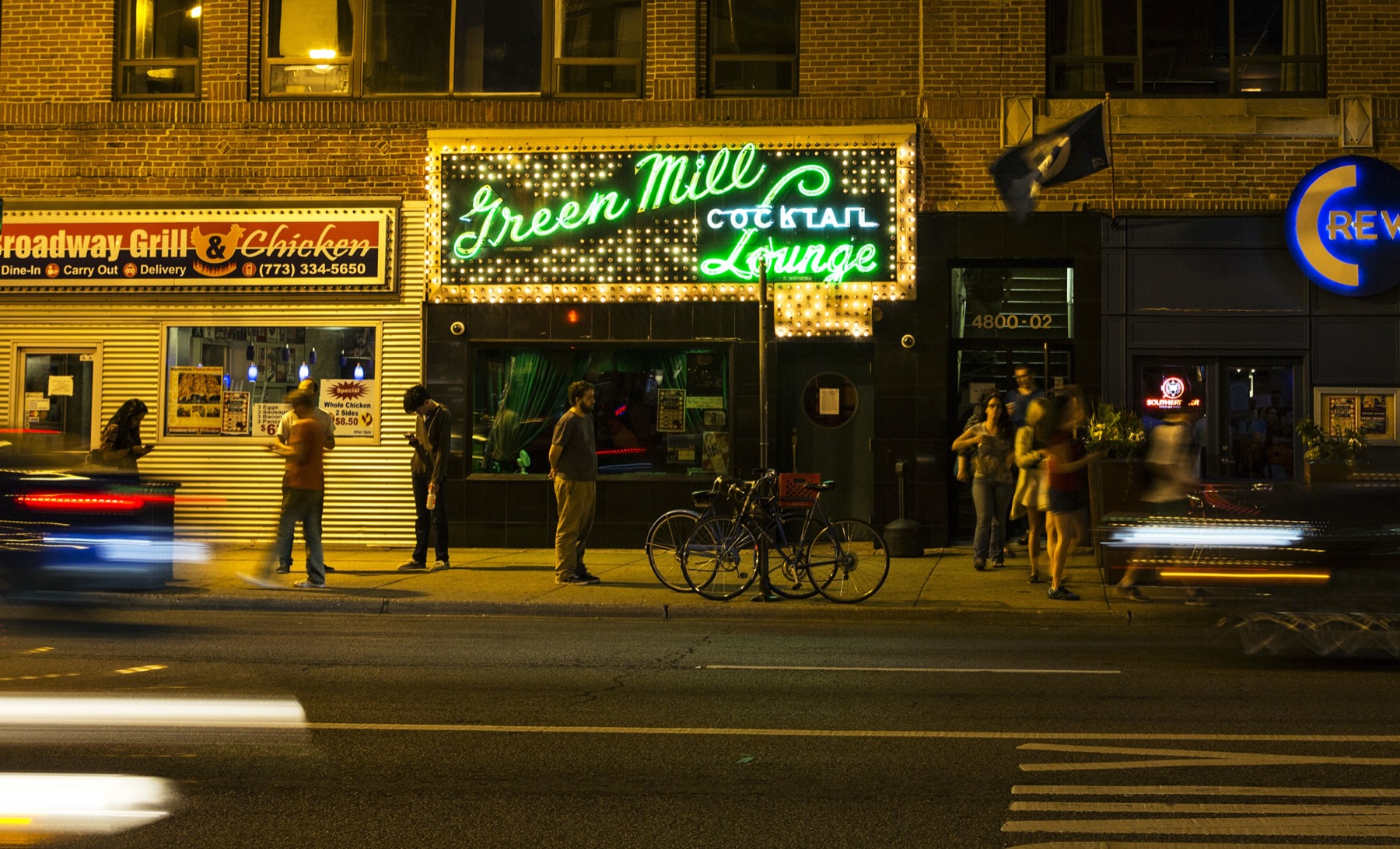 Neighborhood treats
Craving something sweet? Treat yourself! Stop at Lost Larson, a French bakery, for a croissant that will melt in your mouth. Or, stop at the gluten-free local bakery, Defloured for a homemade oatmeal creme pie or mouth-watering vegan brownie.
Don't forget to stop in Kopi's Travelers Cafe, a locally owned coffee shop for travel lovers. You'll find not only great coffee, but also an array of travel books and jewelry from around the world. It's a great spot to meet other adventure-loving solo travelers. 
Lunch + shopping at Asia on Argyle
Get back on the Red Line and take it over to the Argyle stop in the Uptown neighborhood. This area is commonly known as "Asia on Argyle", a street filled with Asian markets, tea shops, gift shops, delicious restaurants, and more. I always feel like I'm solo traveling in Vietnam while walking down Argyle.
While you're there, explore the Tai Nam Food Market. Grab a spicy mango latte at First Sip Cafe or stop for boba tea at Tao Tea. Pick up banh mi sandwiches at Ba Le or enjoy traditional Cantonese dishes at Honeymoon Cafe. Take your time and explore every Asian market and gift shop in the neighborhood.
Dinner
Grab dinner at Uptown Pho for delicious Vietnamese pho or Cafe Hoang for Thai and Vietnamese fare. Bring a book and dine by the window so you can watch Argyle fill with life in the evening.
Chicago-style jazz
After dinner, head over to the Green Mill for late-night jazz music. The Green Mill is a legendary entertainment venue famous for its jazz performances and storied past — it was a favorite of notorious gangster Al Capone. Sit at the bar and enjoy the sweet, sultry melodies of Chicago jazz.
One last cocktail
For a nightcap, grab a martini with a new friend from the hostel at Uptown staple Fat Cat, with an extensive craft cocktail menu, an outdoor patio, and plenty of bar games. Cheers to your fun solo weekend in Chicago and come back to visit soon!