If you've been wondering what all the buzzes and excitement over the past weekend was about: it was for the James Beard Awards, one of the most prestigious awards in the culinary world. On Monday, June 5, this year's James Beard Awards concluded with the Restaurant and Chef Awards as the finale. As the host city, Chicago took home two significant awards at the ceremony: Chef Damarr Brown (Virtue) was recognized as this year's Emerging Chef, whereas Tim Flores and Genie Kwon took home Best Chef for the Great Lakes region.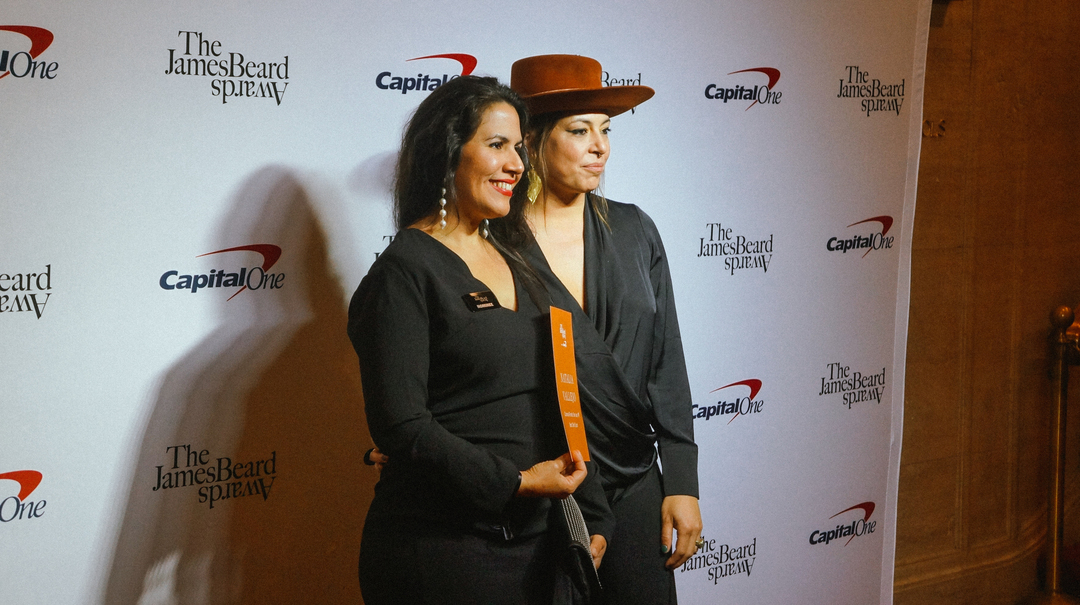 However, if you've been to other national ceremonies, you know being the host city is much more than celebrating our winners. And we can proudly say that, over the past weekend, the Windy City has won many people's hearts with its friendly, hospitable, and inclusive atmosphere. Whether at the award ceremonies or during offsite programming, you'll notice the genuine smile and love flowing through every corner. Every "congratulation" was spoken from the heart, and every nominee and winner was received with utmost support and celebration.
Furthermore, the dedication and contribution of every participating restaurant and venue played a crucial role, from early programming and planning to finally making the ceremony and a full weekend of celebrations a beautiful reality. Every time a major event happens in Chicago, it is always the joint effort from many industry leaders and their outstanding teams that make the experience brilliant and unforgettable, and this year's James Beard Awards sure showed the nation what standard Chicago holds herself to.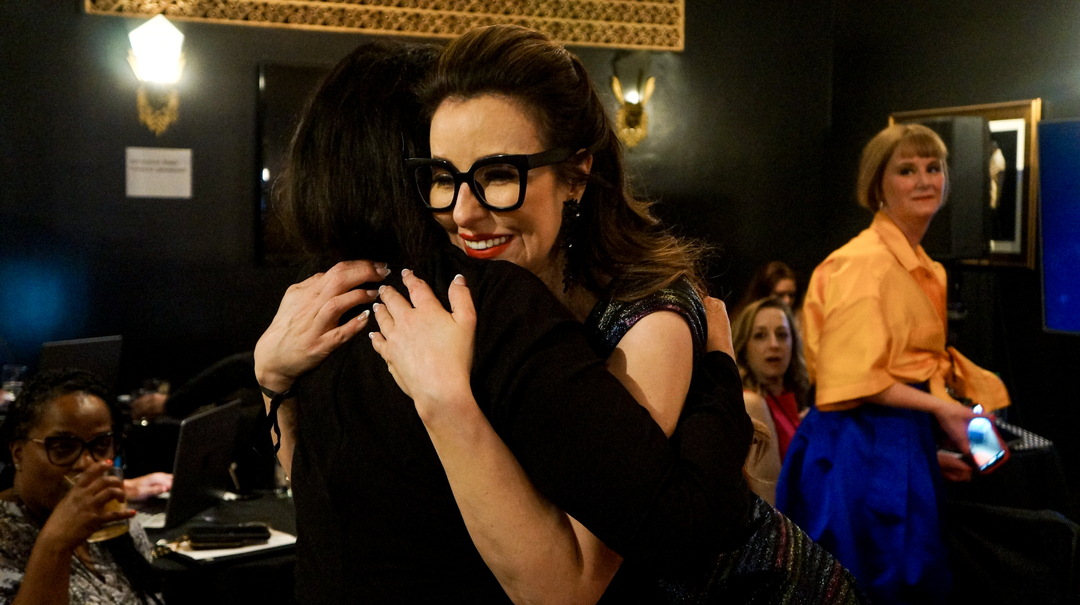 As we celebrate the second year of the new awards process, we were thrilled to witness the remarkable talent showcased by our 2023 nominees and winners, who represent the true diversity of gifted chefs and outstanding restaurants that exist across the industry," said Holland. "I am deeply appreciative to the committee members for their thoughtful deliberations that were instrumental in recognizing and honoring some of the brightest and most innovative minds in our industry."
And if you think JBFA is just about good cooking, think twice. Expanding upon this year's theme of "good food for good," the Awards shed light on chefs and restaurants finding innovative ways to evolve American food culture into its next stage. Like Clare Reichenbach, CEO of the James Beard Foundation said: "As we celebrate, it's important to acknowledge the significant work that these accomplished restaurants and chefs have done to push American food culture forward—using their immense creativity, passion, and talent to create extraordinary experiences on behalf of others. Thanks to them, our food future is bright, indeed."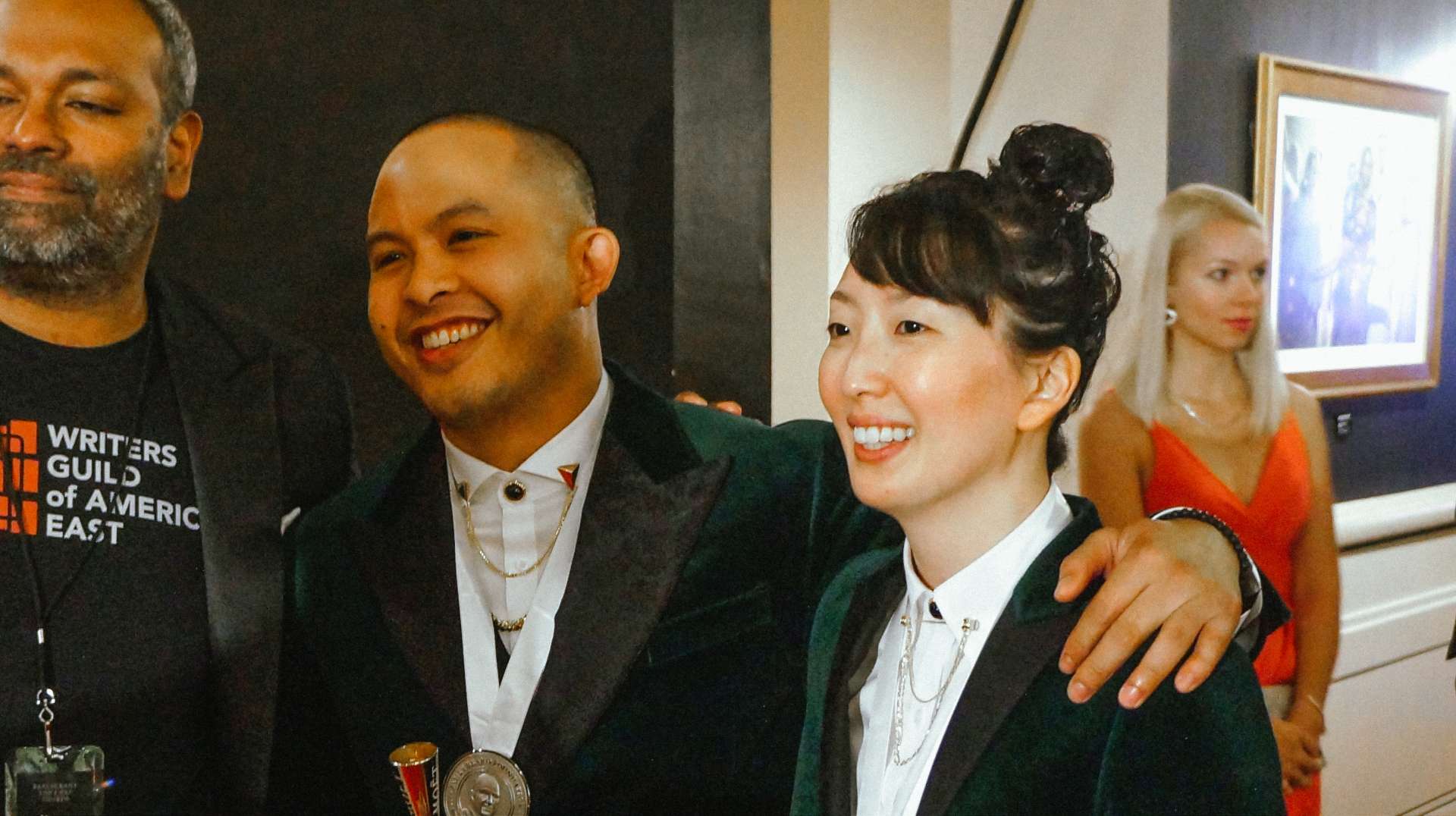 Finally, this year's nominees and awardees came from diverse backgrounds and with many members from the AAPI community, including our own Tim Flores and Genie Kwon from Kasama, who won Best Chef: Great Lakes. By stepping out of the box and including more members from the food and beverage industry, the 2023 James Beard Restaurant and Chef Awards lived up to its commitment to using food to engage, explore, and elevate. In the end, the chefs cook with their soul and heart; their food is a doorway to their feelings, stories, and culture. We don't recall seeing so many BIPOC chefs and minority-owned restaurants at any other award. Good job, James Beard Foundation, for pioneering inclusiveness and diversity in the restaurant world!
https://www.instagram.com/p/CtKd9UqvDy6/
2023 Restaurant and Chef Awards Winners
For those interested in looking through the full winner list announced on Monday, June 5, see below:
Outstanding Chef: Rob Rubba, Oyster Oyster, Washington, D.C.
Outstanding Restaurant Presented by Acqua Panna® Natural Spring Water: Friday Saturday Sunday, Philadelphia, PA
Best New Restaurant Presented by BentoBox: Kann, Portland, OR
Outstanding Restaurateur: Ellen Yin, High Street Hospitality Group (Fork, a.kitchen + bar, High Street, and others), Philadelphia, PA
Emerging Chef Presented by S.Pellegrino® Sparkling Mineral Water: Damarr Brown, Virtue, Chicago, IL
Outstanding Bakery Presented by Guinness: Yoli Tortilleria, Kansas City, MO
Outstanding Pastry Chef or Baker: Margarita Manzke, République, Los Angeles, CA
Outstanding Hospitality Presented by American Airlines: The Quarry, Monson, ME
Outstanding Wine and Other Beverages Program: OTOTO, Los Angeles, CA
Outstanding Bar Presented by Hilton: Bar Leather Apron, Honolulu, HI
Best Chef: California: Justin Pichetrungsi, Anajak Thai, Sherman Oaks, CA
Best Chef: Great Lakes (IL, IN, MI, OH): Tim Flores and Genie Kwon, Kasama, Chicago, IL
Best Chef: Mid-Atlantic (DC, DE, MD, NJ, PA, VA): Chutatip "Nok" Suntaranon, Kalaya, Philadelphia, PA
Best Chef: Midwest (IA, KS, MN, MO, NE, ND, SD, WI): Itaru Nagano and Andrew Kroeger, Fairchild, Madison, WI
Best Chef: Mountain (CO, ID, MT, UT, WY): Kris Komori, KIN, Boise, ID
Best Chef: New York State: Junghyun Park, Atomix, New York, NY
Best Chef: Northeast (CT, MA, ME, NH, RI, VT): Sherry Pocknett, Sly Fox Den Too, Charlestown, RI
Best Chef: Northwest & Pacific (AK, HI, OR, WA): Vince Nguyen, Berlu, Portland, OR
Best Chef: South (AL, AR, FL, LA, MS, PR): Natalia Vallejo, Cocina al Fondo, San Juan, PR
Best Chef: Southeast (GA, KY, NC, SC, TN, WV): Terry Koval, The Deer and the Dove, Decatur, GA
Best Chef: Southwest (AZ, NM, NV, OK): Andrew Black, Grey Sweater, Oklahoma City, OK
Best Chef: Texas: Benchawan Jabthong Painter, Street to Kitchen, Houston, TX
Featured Image: UrbanMatter