Do you know that mood of cozy comfort and contentment? There's a word for that. "Hygge" is a Danish word that describes that exact vibe we crave, especially during the bitter winter months. Hygge, pronounced hue-gah, refers to a cozy and safe state of mind and a form of togetherness. That includes warm blankets, glowing candles, hot beverages, and good company among other things. And here comes February, the bitter month. So here comes the best places to Celebrate Hygge Month in Chicago.
Are you tired of the chilly and snowy weather this winter? Come grab yourself some hygge. If you're just looking to bring the concept into your life, check out the spots below too!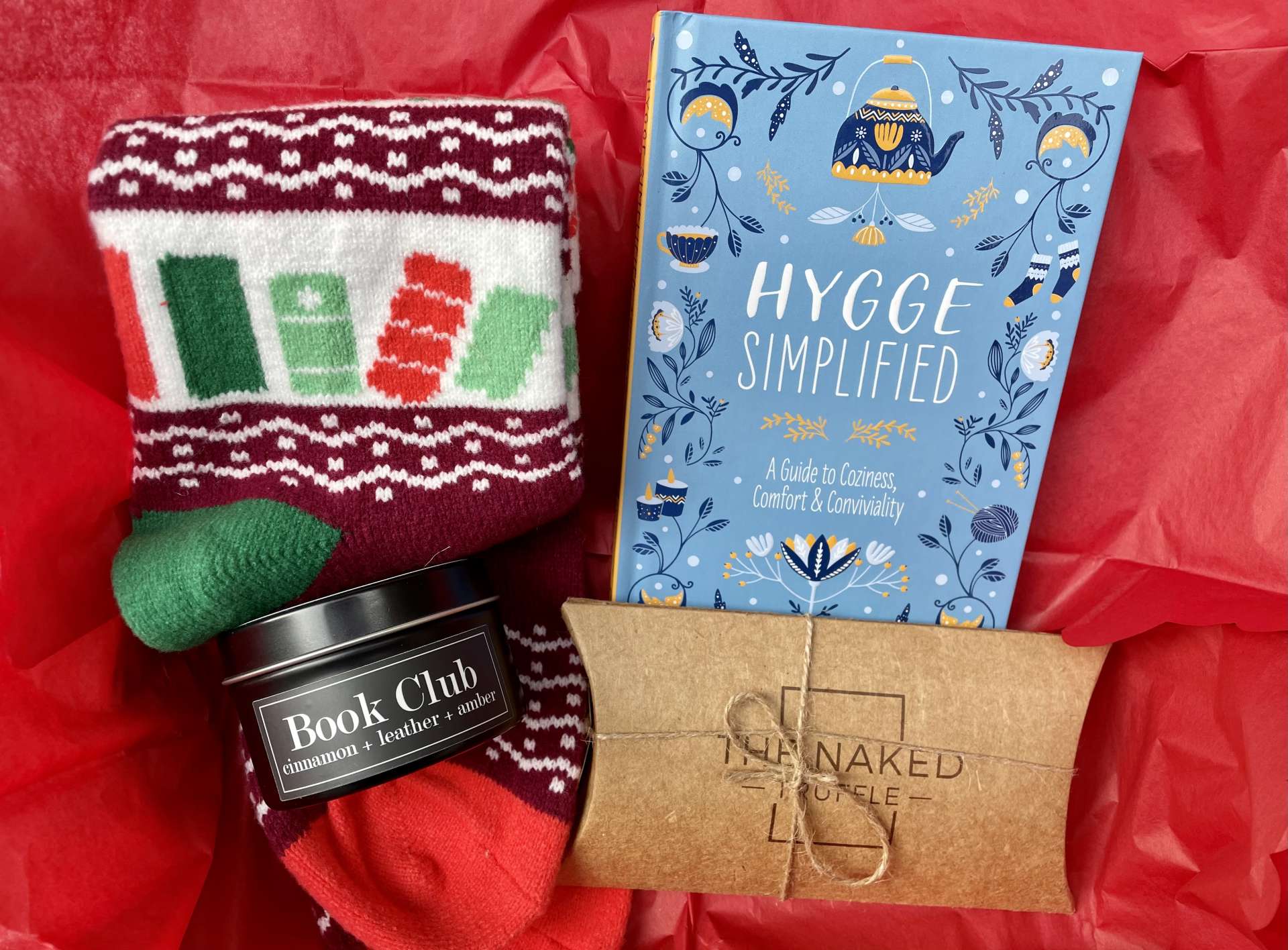 1712 Sherman Ave, Evanston, IL 60201
Bookends & Beginnings is an independent bookstore in Evanston with a cozy and eclectic selection of products. The bookstore has a schedule of author events and rotating curations, like "Blind Date With A Book" for Valentine's Day. 
For Hygge Month, the bookstore created a special Hygge Box containing a pair of fuzzy socks, a scented candle, a delicious chocolate bar from The Naked Truffle, and a copy of "Hygge Simplified: A Guide to Coziness, Comfort, and Conviviality"––basically everything you need for a cozy night in. 
The box is $50 each and makes a great gift for yourself or a loved one! Remember, the concept of hygge does include togetherness, so pass along the feelings of contentment and coziness this winter to a fave.
2530 N Clark St, Chicago, IL 60614
2261 N Milwaukee Ave, Chicago, IL 60647
1211 N Damen Ave, Chicago, IL 60622
5425 N Clark St, Chicago, IL 60640
716 Church St, Evanston, IL 60201
Colectivo Coffee has a special winter menu that embraces hygge. The concept of hygge includes enjoying little indulgences and Colectivo's cozy new menu items completely fit that mood. 
On the specials are three drinks (Cardamom Spice Mocha, Pistachio Matcha Latte, Cozy White Mocha), three bakery items (Mocha Scone, Cardamom Lemon Sunshine Bun, Orange Currant Scone), and two food items (Classic Oatmeal, Turkey Chili with Sweet Potatoes). Learn more about the menu here.
With five locations across the city from Andersonville to Lincoln Park, you'll find a cafe near you when that taste for hygge hits. There's more than just food and drinks — your local Colectivo also has board games, books, and other comforts for those super cozy vibes.
622 Davis St, Evanston, IL 60201
Newport Coffee House is a chic and minimalist spot in Evanston where the passion for coffee is very clear. The coffee shop and roastery first opened its doors in 1992 and has been serving quality coffee and baked goods since. Coffee is brewed with state-of-the-art techniques using certified organic beans and precision roasting. 
They call their coffee experience "fika," a Swedish term for "coffee break." Newport Coffee has a special offer for Evanston's Hygge Fest. Stop by for "fika och bulle," which includes a drip coffee and cinnamon roll for $6.95 throughout the month of February. 
1631 Sherman Ave, Evanston, IL 60201
WHEN: Feb. 9, 6 p.m.
Commonwealth Running Company is a locally owned, independent, full-service running store––and just a welcoming running community in general. Shop footwear, apparel, and accessories for running and walking alike. The store also hosts a fun run every Wednesday night. 
If you wanna warm up with some cardio this winter, join the gang on February 9 for a fun run or jog. After the run, the group will go to Ridgeville Tavern for beer and food. No reservations are required––just show up at Commonwealth at 6 p.m.
617C Grove St, Evanston, IL 60201
WHEN: Feb. 12, 1-3 p.m.
Slow down and connect with your loved ones––that's another important part of hygge. Join Studio 3 Gallery in creating a unique series of stamp art cards you can send to those you care about. The workshop is open to makers of all ages and abilities. Tickets are $15.
Studio 3 is a community art studio and gallery that hosts art-based workshops, professional development, exhibits, and conversations. The studio is by and for young artists, Black, Brown, Indigenous artists, and artist activists.
WHEN: Feb. 4 – 6
The annual Hygge Fest is back in Andersonville! As a neighborhood rich of Swedish culture and heritage, Andersonville never hesitates to celebrate the Scandinavian traditions. Come enjoy special Swedish treats provided by the American Swedish Museum, and enjoy the amazing sales and prize drawings from businesses nearby!
There will also be a mask drive outside Woman and Children First Bookstore. All masks and other sanitation supplies collected will be distributed to northside schools.
Featured Image Credit: Unsplash