Summer is the season for seafood! Don't you agree? We know you just got over National Caviar Day, but National Oyster Day is right around the corner, and we'd hate for you to miss out on the best oyster bars in Chicago. So, whether you're team East Coast or team West Coast, like them raw, blackened, or fried, we've got the best spots for some shucking for you.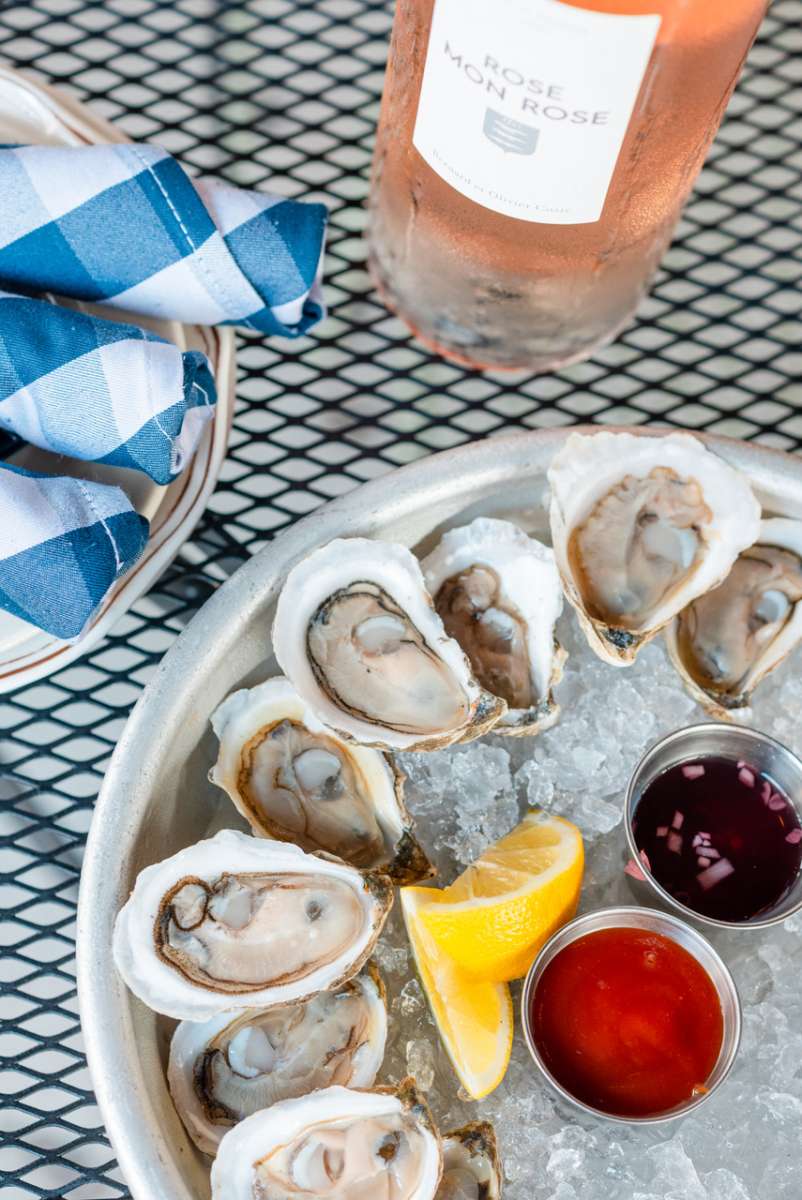 837 W Fulton Market, Chicago, IL 60607
When your infamous motto is "beer, pork, and oysters" you go big for National Oyster Day. This Fulton Market institution is getting things started early and going all in on rosé… magnums of it to be exact.
Enjoy 1.5 liters of Mon Rose rosé for $40 a bottle with your crew, plus Island Creek oysters sold for $2 / piece starting at *2 p.m.* whether you're parked on the patio or in the dining room. Complete the spread with menu favorites like Farm Chicken & Fries, Pork Rinds, and sweet smokey BBQ Carrots to round out the full Publican experience.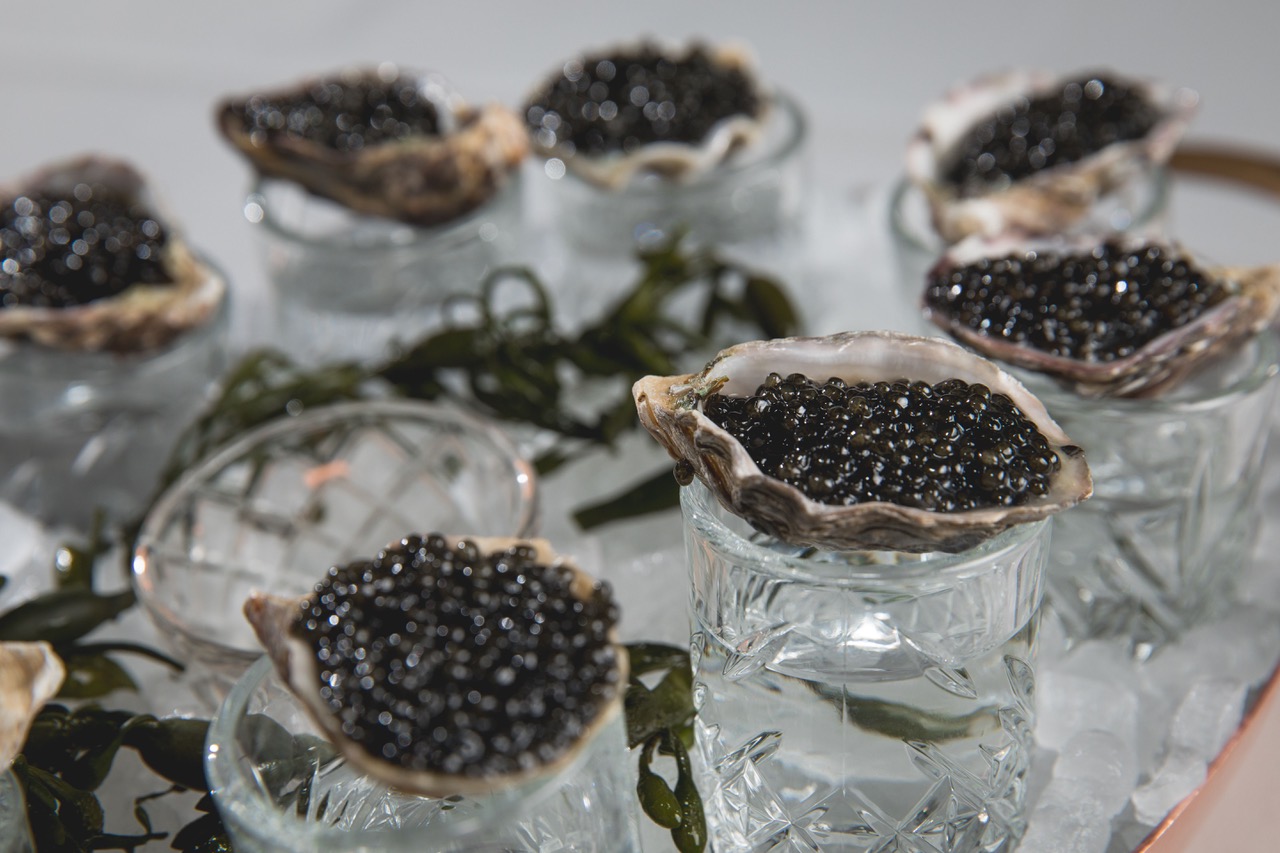 8 W Maple St, Chicago, IL 60610
To celebrate alongside celebrities, professional athletes, and luxury-appreciating locals, head to Chicago's top steakhouse Maple & Ash to enjoy the best-kept secret, show-stopping Blackout Oysters. Not-your-average oyster shooter, this jaw-dropping dose of extravagance is meant to get your table going right from the start.
Two MICHELIN-starred Chef Danny Grant takes a Beau Soleil Oyster and heaps a generous amount of Kaluga caviar before setting the bite on top of a chilled vodka shot served in a crystal glass. Order this off-menu favorite for $36/piece at the beginning of the meal to get a dinner full of fire-roasted seafood towers, tomahawk steaks, and other indulgent dishes marked with M&A's signature refined flair started with a bang.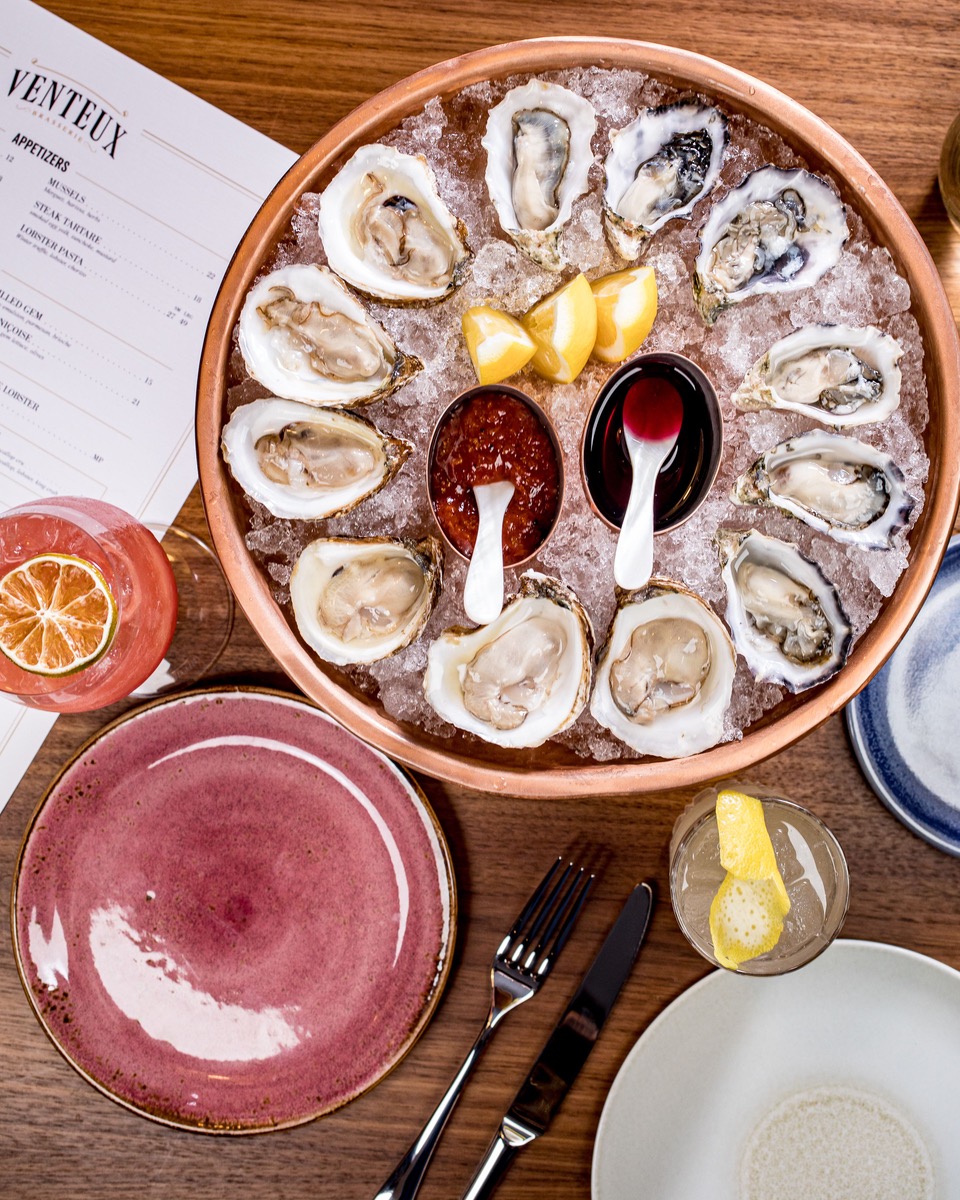 224 Michigan Ave, Chicago, IL 60601
Situated in a prime locale on the Mag Mile, Venteux Brasserie, Cafe, and Oyster Bar plays host to a full seafood and raw bar complete with a selection of east and west coast oysters served by the half or full dozen. If you are looking for the best places to get oysters in Chicago, this glitzy, velvet-clad hotspot offers oyster specials to customers throughout the week.
This destination offers $1 oysters during happy hour from 4 pm – 6 pm on Wednesday-Saturday (a rare happy hour day), and all day Tuesday. Accompanied by the classics, including mignonette, freshly-sliced lemon, and house-made cocktail sauce, these hotties on the half shell pair perfectly with a glass of bubbles from Venteux's extensive sparkling wine list.
700 N Clark St, Chicago, IL 60654
There's a good reason this holiday falls on a summer Friday: it gives locals an excuse to skip out of the office early and enjoy Etta's NOD special running from 12 p.m. – 5 p.m. The neighborhood favorite in Bucktown and River North offers its signature rack-roasted oysters fired with a tomato base and breadcrumb topper for $2 a piece. A delicious interpretation of the summer classic that tastes more like Chicken Parm than briny ocean water, the team will set your savory shell atop a smokey shot of mezcal for an additional $8 if you ask nicely.
Read More: 10 Best French Restaurants to Visit in Chicago
353 W Hubbard St, Chicago, IL 60654
The Hampton Social is the perfect spot to celebrate the seafood holiday. Inspired by the feeling of long summer days spent on the coast, The Hampton Social is the perfect place to imbibe and relax. From their "Rosé All Day" lifestyle, coastal-inspired cuisine and hand-crafted cocktails creates the perfect social atmosphere. The cold menu includes raw oysters served chilled and on ice, or enjoy them as part of their famous Sparkling Seafood Tower.
1962 N Halsted St, Chicago, IL 60614
There is no safer place for a good shucking than Quality Crab & Oyster Bah. After all, look at the name! For this National Oyster Day, the iconic seafood spot will run a special from Aug.5 – Aug. 7. To celebrate everyone's favorite bivalve, we are hosting pop-up $.50 oyster hours Friday, August 5 from 3:30 PM – 4:30 PM and Saturday, August 6 and Sunday, August 7 from 3:00 PM – 4:00 PM.
1024 N Rush St, Chicago, IL 60611
Craving some good oysters but don't want to get all unnecessarily fancy? Check out the best low-key oyster joint in town! Featuring a friendly ambience, a beautiful outdoor patio, and dozens of delicious oysters, Hugo's is definitely one of the most underrated oyster bars in Chicago. Every Sunday through Thursday, Hugo's will have $1 oysters and half-priced bottles of wine from 3 pm – 6 pm.
Read More: 10 Popular Restaurants to Order Breakfast & Brunch in Logan Square
317 N Clark St, Chicago, IL 60654
A dramatic multi-level restaurant overlooking the Chicago River featuring the truest expression of the world's best fish and seafood, RPM Seafood is the ultimate VIP experience when it comes to oyster shucking and wine pairing. If you are searching for popular places to order oysters in Chicago, the oysters at RPM Seafood are exclusively cultivated by the restaurant's premier partners in Washington & New Brunswick and are served with the famous Yuzu Granita.
Featured Image: Venteux Chicago