Tis the season of joy and creativity. Speaking of the holidays, how can you miss out on the best Christmas and holiday pop-up events and bars in Chicago? Whether it's Thanksgiving or you want to start Christmas early, one of these pop-ups will bring you a unique experience. Food, themed nights, art markets, and more… We guarantee you'll find something to do from the list below!
838 W Kinzie St, Chicago, IL 60642
Chicago's largest outdoor patio at Recess is now partially enclosed and filled with space heaters all throughout the deck, which is ideal for the forthcoming Christmas and holiday pop-up bar that will be taking over the patio.
Launching December 8, Recess will transform into an elaborate holiday pop-up in the West Loop, featuring your favorite holiday movies, with six Christmas and Holiday films playing throughout the shipping containers with decor to match. Special hot cocktails and menu items will coincide with the pop-up, guaranteed to help keep you in the holiday spirit. More information is coming soon and can be found by visiting www.chicagoinrecess.com.
1134 W Washington Blvd, Chicago, IL 60607
This holiday season, The Press Room is bringing diners the ultimate speakeasy experience and re-launching their weekly live music performances. Join the Press Room with live music from some of Chicago's best — Jon Allegretto, Toronzo Cannon, and Nick Moss, while enjoying food from their menu, cocktail, and wine list selected specifically for the live music events.
Each live show will be 90 minutes. The Press Room will open their doors at 6:15pm with the live performance starting at 7:00 p.m.
Showtimes:
December 5: Jon Allegretto at 7:00pm

December 12: Toronzo Cannon at 7:00pm

December 19: Nick Moss at 7:00pm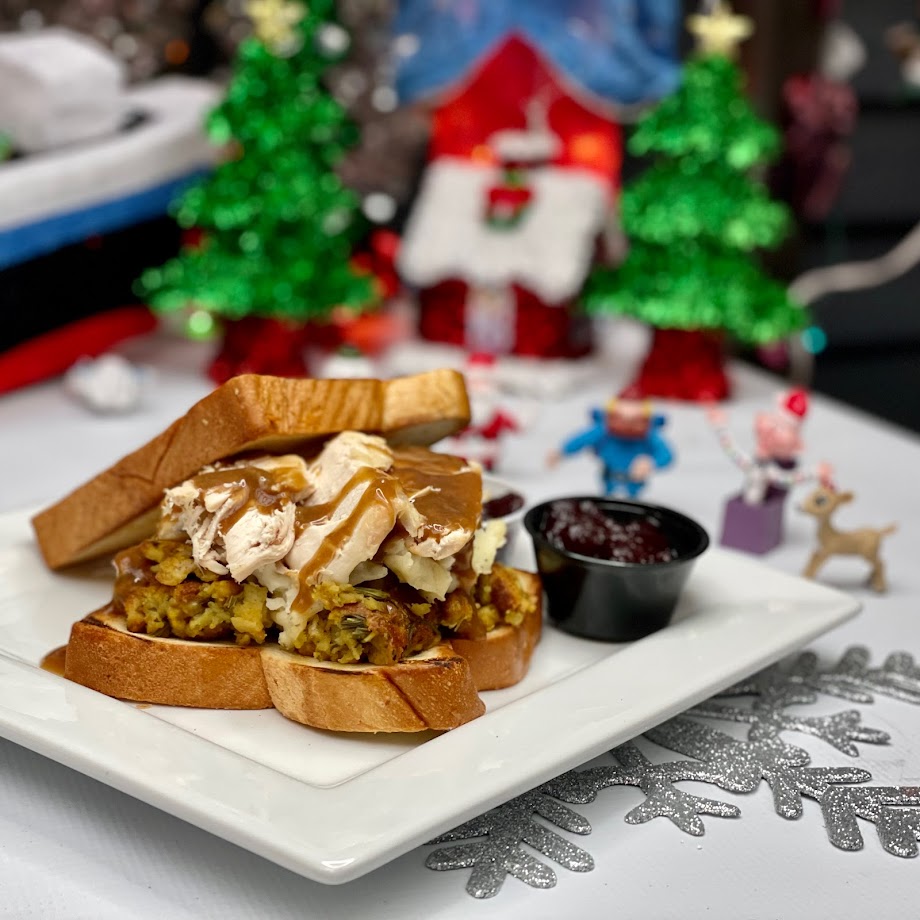 4128 N Lincoln Ave. Chicago, IL 60618
Tribute to the 1964 beloved classic Rudolph The Red-Nosed Reindeer television special and the Island of Misfit Toys, The Rambler Kitchen + Tap in North Center will host a "Misfit Christmas" pop-up beginning the day after Thanksgiving, Friday, November 26 through Sunday, January 2.
A themed food menu will feature sweets like warm baked Snickerdoodle Pretzels topped with cinnamon sugar and served with icing, Reindeer Food with rice cereal, chocolate, peanut butter, powdered sugar, and red and green M&M's, and Sam the Snowman shaped powdered sugar donuts and more. Savory dishes will include a Toy Taker Turkey Sandwich with roasted turkey breast, stuffing, mashed potatoes, gravy, and a side of cranberry sauce, and an Open Faced Chicken Pot Pie on two buttermilk biscuits. Complete menus available upon request.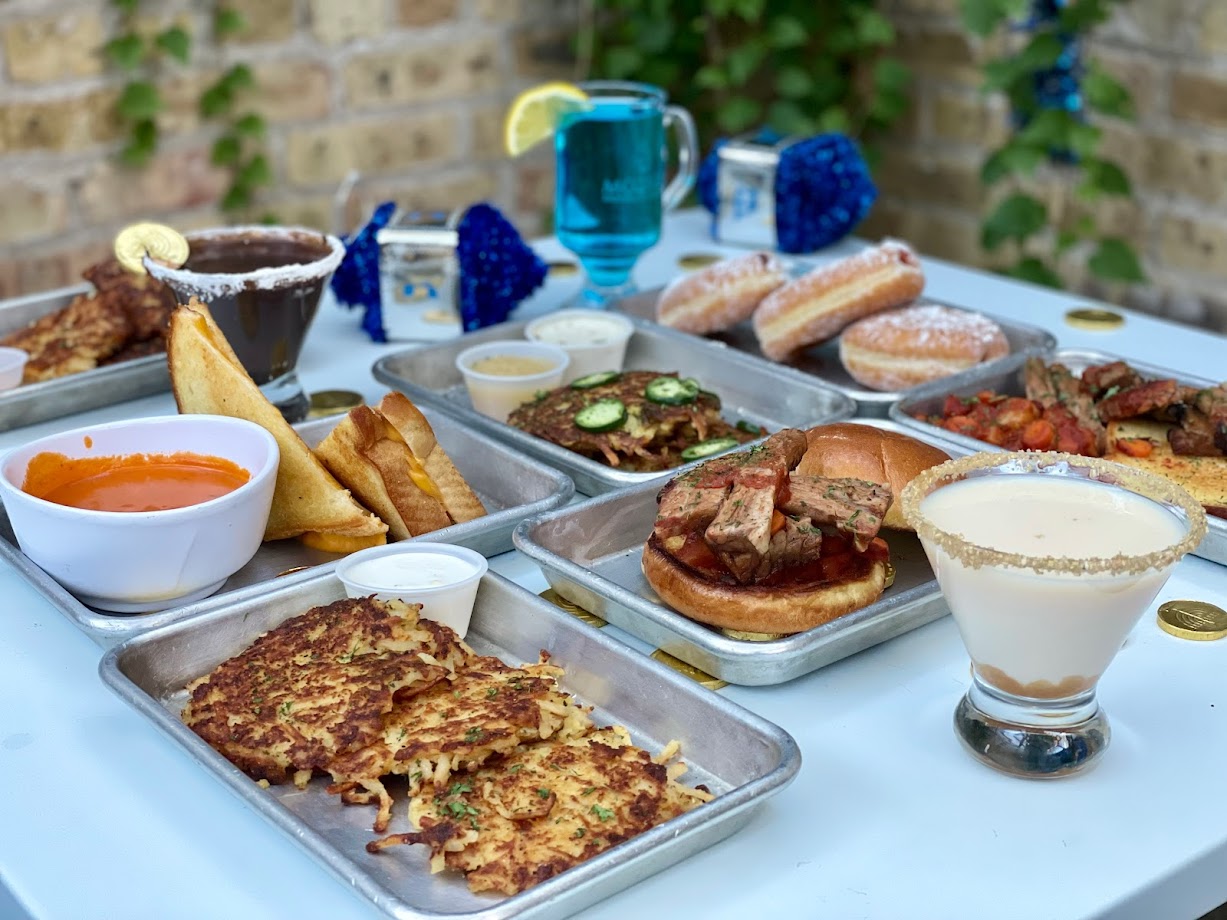 3441 N Sheffield Ave, Chicago, IL 60657
Back by popular demand for its third year, The Graystone Tavern in Wrigleyville will open "8 Crazy Nights," Chicago's first and only Hanukkah-themed pop–up bar, through Sunday, January 2.
Throughout the pop-up, a special food menu, ranging in price from $5 to $16, will feature traditional and spins on Jewish favorites like Matzo Ball Soup and three flavors of Latkes including classic with sour cream and applesauce, cilantro jalapeno with chipotle sour cream and herb cheddar with chive sour cream.
Festive cocktails with traditional Hanukkah flavors will be available for $12 each like the Festival of Lights Martini, Gelt Martini, Mazel Tov, The Chosen MF and a Mensch Mule.
Lobby Entrance On, 636 South Michigan Avenue, E Balbo Dr, Chicago, IL 60605
It might be cold outside, but inside The Blackstone it's warm and cozy. Stop by this wintery season and enjoy a classic holiday display featuring dazzling toy trains. Hear hissing steam, squeaking metal and whistles blowing in the lobby of the storied architectural icon rooted in Chicago's legendary past.
Witness a joyful scene featuring five toy trains placed around the decorated Christmas tree, within the window display and other locations throughout the hotel. Inspired by Timothy Blackstone, president of Union Stock Yards and the Chicago & Alton Railroad, who built the mansion now known as The Blackstone, the model trains are a must-see for locals and visitors alike. Don't leave without watching Chicago's classic L Train swiftly move around a model replica of the hotel and snap a photo or two.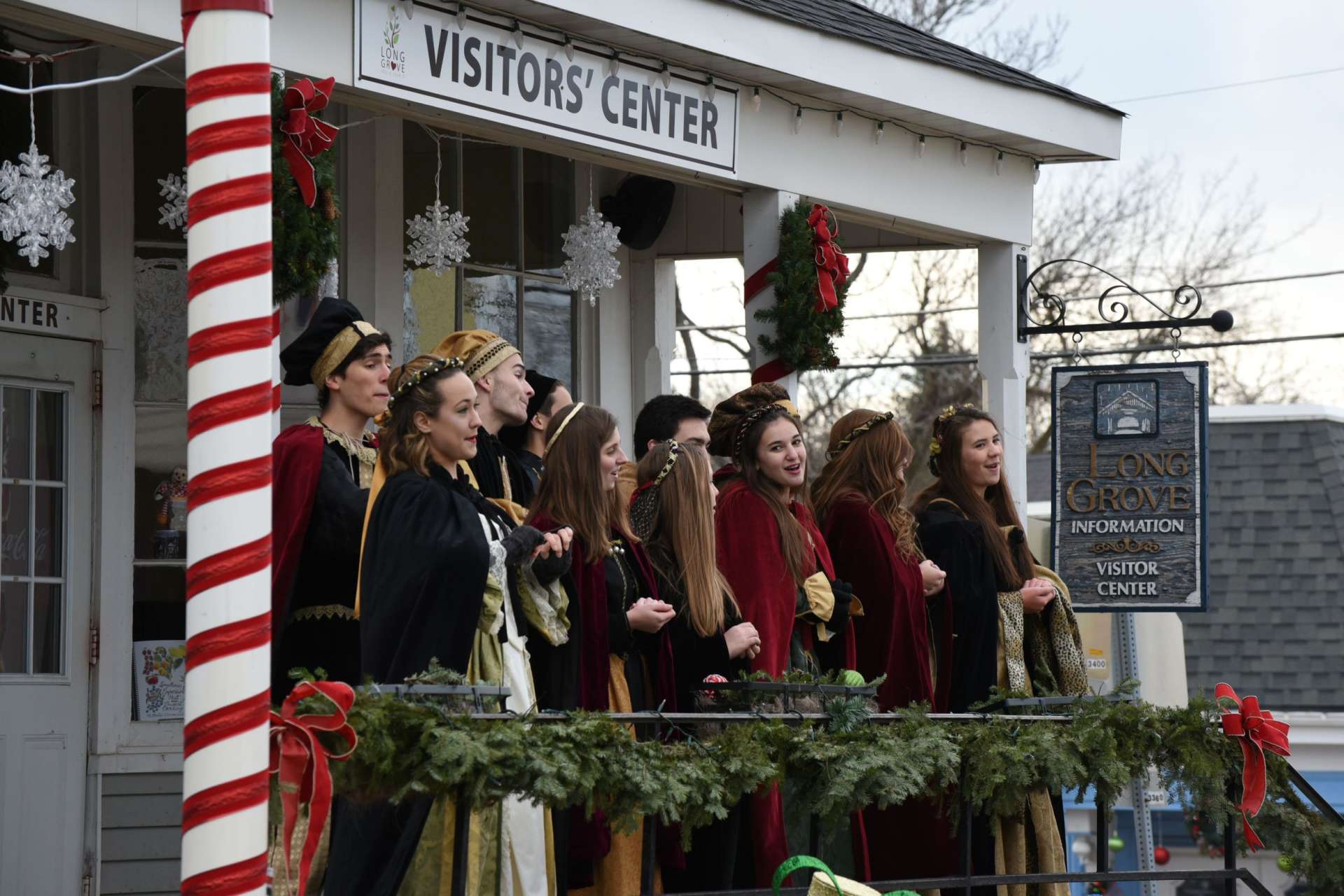 Historic Downtown Long Grove invites holiday shoppers to rediscover the magic of the holiday season.
The annual Long Grove Vintage Holidays campaign is a tribute to the classic small town holiday market experience – quaint shops, old-world charms, and family memories. On November 19th, Long Grove officially transitions into holiday mode when its famous single lane covered bridge and village merchants flip on the holiday lights.
50 W Washington St, Chicago, IL 60602
We've been waiting forever since the unveiling of their 25th anniversary designs! The smell of roasted nuts, fresh pretzels, bratwurst and hot spiced wine, the sound of festive music, and the glimmer of sparkling Christmas ornaments, all in a cozy atmosphere – a visit to the market takes all your senses on a journey! The best part? It's admission-free. The even better part? We can help you find the most inexpensive parking in the Loop when heading there!
The Christkindlmarket will run from now until December 24th this year. The market is open Monday thru Thursdays from 11:00 am to 8:00 pm, and Fridays & Saturdays from 11:00 am to 10:00 pm.
222 W Merchandise Mart Plaza, Chicago, IL 60654
The Mart brings art back to us once again! Looking for that perfect holiday piece that will speak your amazing personality? Come check out the One of a Kind Holiday Show! This year, the show and pop-up bar in Chicago will bring together 400 talented artists, artisans, and makers from across North America to offer the best in everything from fine art to handmade goods, gourmet cafes, bar areas, and live entertainment and activities for all to enjoy. Tickets are for $10 a day at oneofakindshowchicago.com.
Featured Image Credit: Paper Girl PR