Yes, it's Valentine. But as someone in one of the most food-centric cities in the U.S., can we please use our imagination and go beyond simple chocolates when it comes to Valentine's Day desserts? If you've taken our advice on Valentine's Day dinner planning, but want to have some pre, post-dinner, or… Idk, do we really need to justify buying dessert, especially when they're as good as the ones below?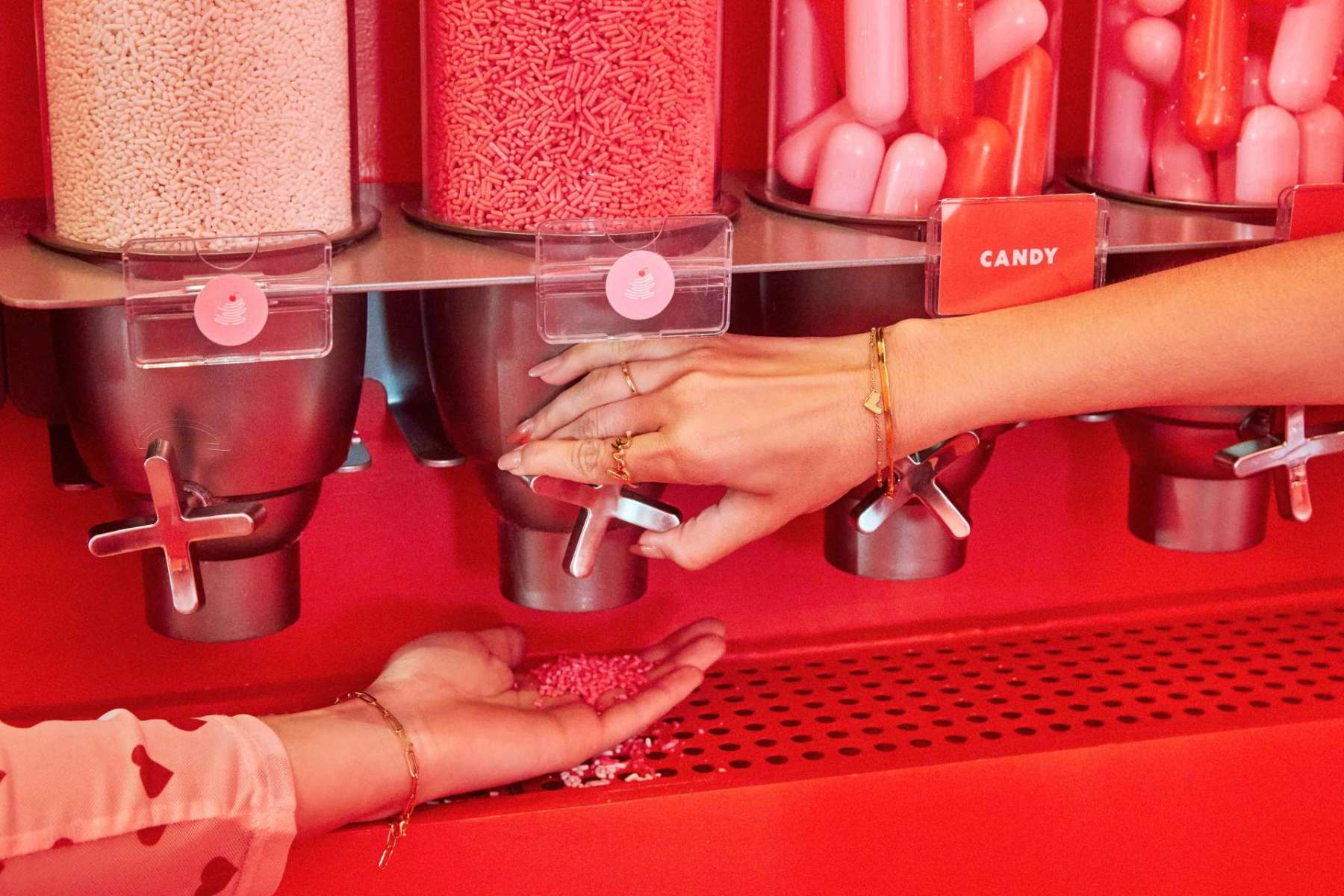 435 Michigan Ave Suite G, Chicago, IL 60611
Museum of Ice Cream is launching a series of "Share The Love" social media giveaways, a colorful Kendra Scott collaboration, and a partnership with Three Wishes Cereal. Museum of Ice Cream Chicago will also celebrate Black History Month by partnering with Ida's Artisan Ice Cream and Treats, a black, woman-owned, socially focused business serving gourmet, high quality ice cream.
Guests who purchase tickets to MOIC Chicago in February will enjoy unlimited samples of Ida's Artisan Ice Cream and Treats' red velvet ice cream made with a cream cheese based ice cream and chunks of red velvet cake from Buela's Baked Goods, Ida's Mexican hot chocolate ice cream as a vegan alternative.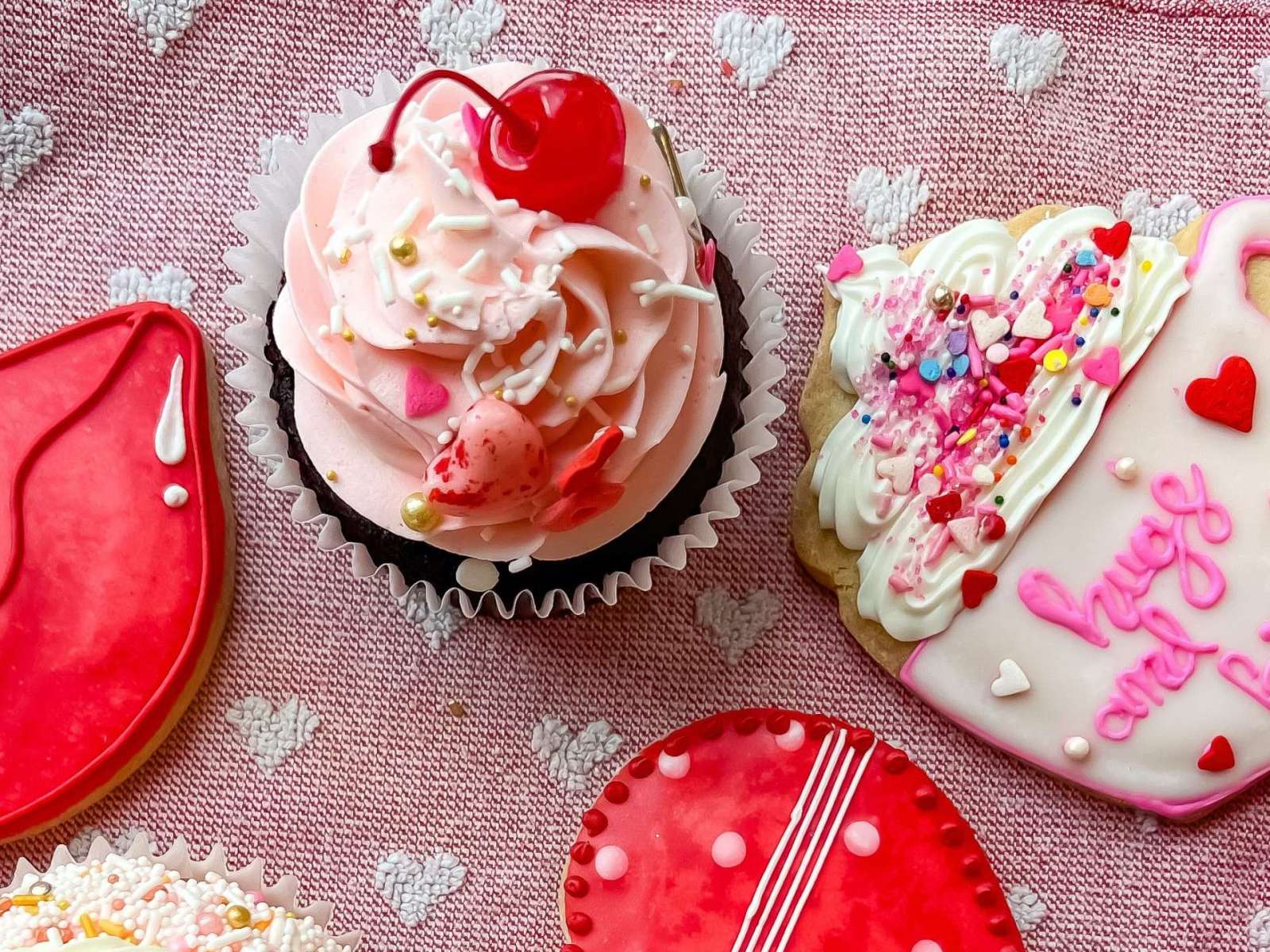 Celebrate Valentine's Day with sweet treats and gift baskets from The Goddess and Grocer – pick up available at multiple locations & delivery is available as well. Order a la carte from the Valentine's Day menu, or choose from the pre-assembled gift boxes:
Date Night In ($100): And what a night it will be! Canard Duchêne Brut Champagne, Katherine Anne Chocolate Truffles, assorted French Macarons, Chicago Salumi Charcuterie, Marin French Brie, Rustic Bakery flatbread + two

Goddess

Hand Decorated

Valentine

's Day Shortbread Cookies
Galentine's Day ($50): Spend a night with your best gal and enjoy two Prosecco splits, two ESW Beauty Face Masks, Torres Truffle Chips and a pair of French Macarons + Chocolate Covered Strawberries
Sex + Candy ($45): Oh, but we did! We made a perfect night in complete with a sexy Som Picked Wine, Big Orgasm Adaptogens Chocolate Bar + Vinoos Champagne Wine Gummies. We'll let you take it from there!
They are also offering a spa day box featuring featuring a handmade Mosser Glass Lady Soap Dish, Self Goddess Crystal Bath Bomb, Self-Care 101 Sweeter Cards Chocolate Bar, Self Goddess Aura Mist, best selling Anecdote Candle, and two ESW Beauty Face Masks, Honey Belle Exfoliating Loofah Soap + two Kin Euphorics Sparkling Beverages for $125!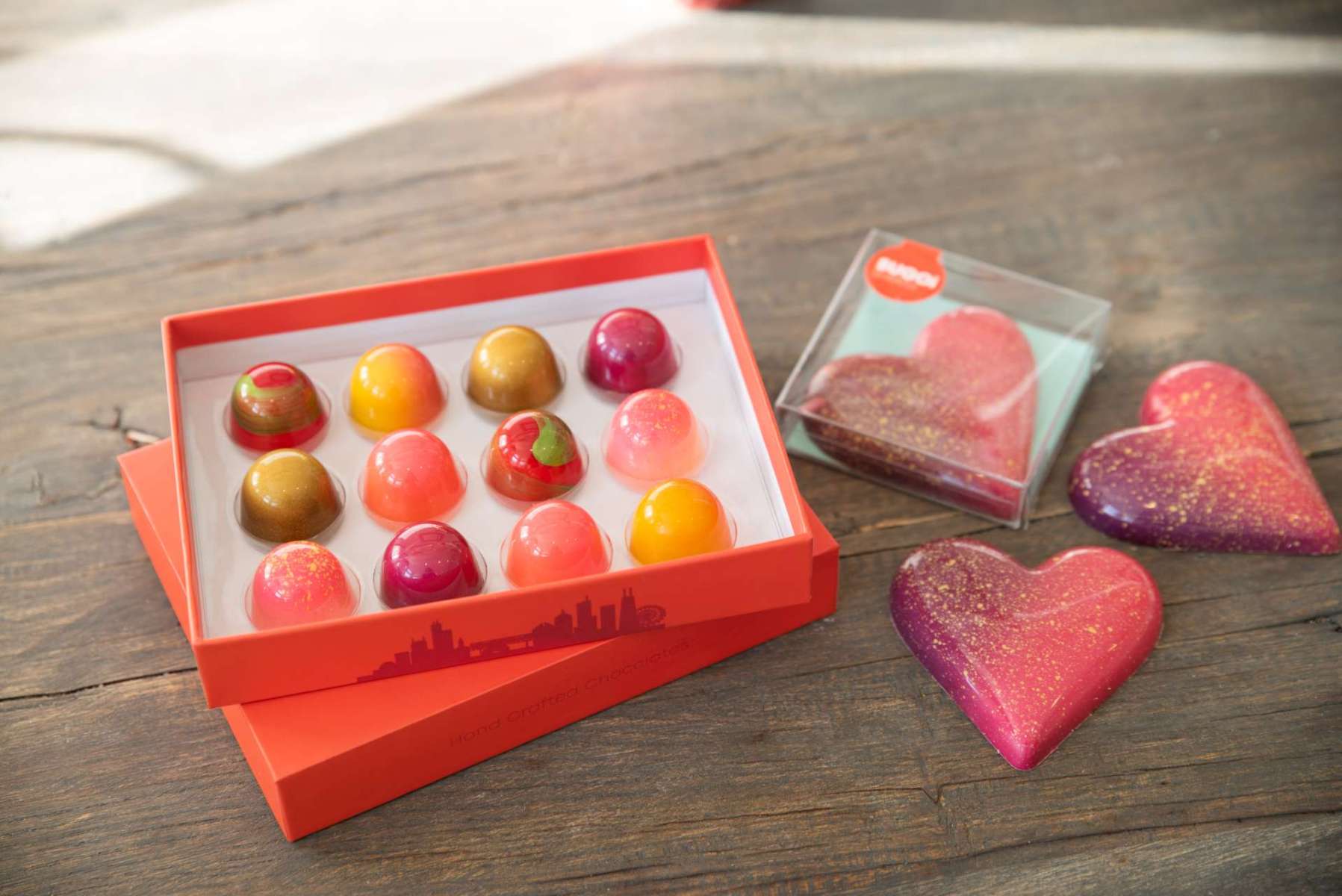 937 N Ashland Ave, Chicago, IL 60622
If we must include one chocolate-featuring location for our Valentine's Day dessert list, that honor goes to SUGOi Sweets because how good their stuff is. Love is in the air at SUGOi Sweets! Pick from a special collection of chocolate bonbons and boxes available now through Valentine's Day. Limited Editions of their malt balls and NEW hand painted chocolate hearts will also be available! You'll be surprised how beautiful chocolate can look when it comes from SUGOi Sweets.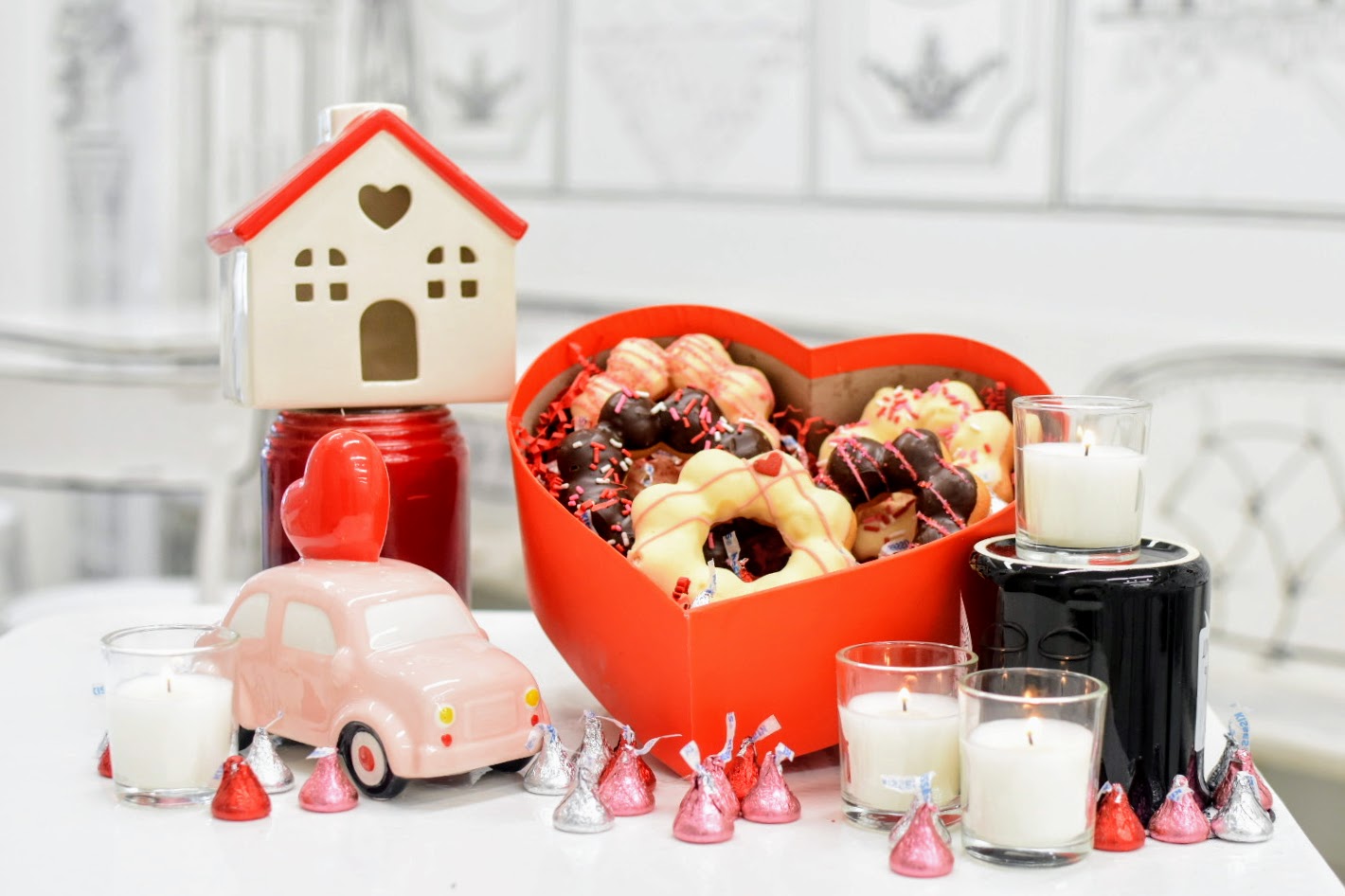 3155 N Halsted St, Chicago, IL 60657
2d Restaurant is making your Valentine's Day special this year with our unique premium heart shaped Valentine's Day Mochi donuts for $45.88 per box!
Chef Kyu and his donut chefs have handcrafted the perfect combination of flavors that will tantalize your taste buds. Our sweet and chewy mochi donuts burst with rich milk chocolate and creamy white chocolate for a delightful treat. With a generous helping of luscious Hersey kisses, it's the best way to show someone how much you care.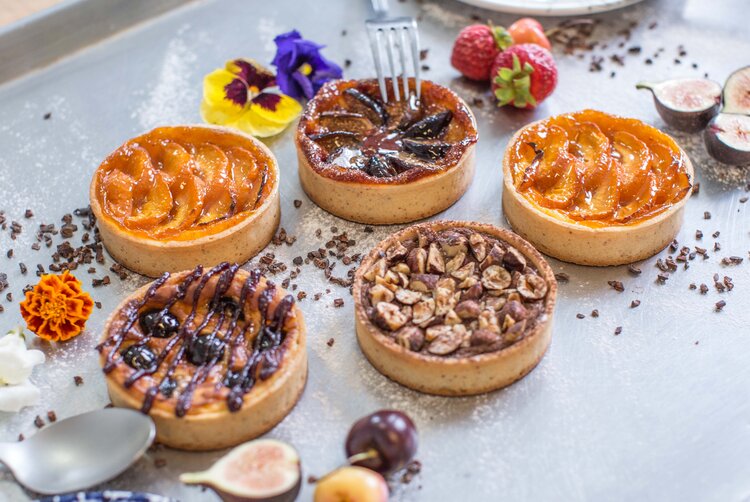 multiple locations
For those looking for a Valentine's full of foreign flavors, come to Dolci Amori for a delightful treat of authentic Italian patisserie. Choose from classics like pound cakes and fruit tarts to the flavorful cassatas and crostatas, then add their iconic Sicilian Brioche and Bombolone. Simply looking through their menu makes our mouth water.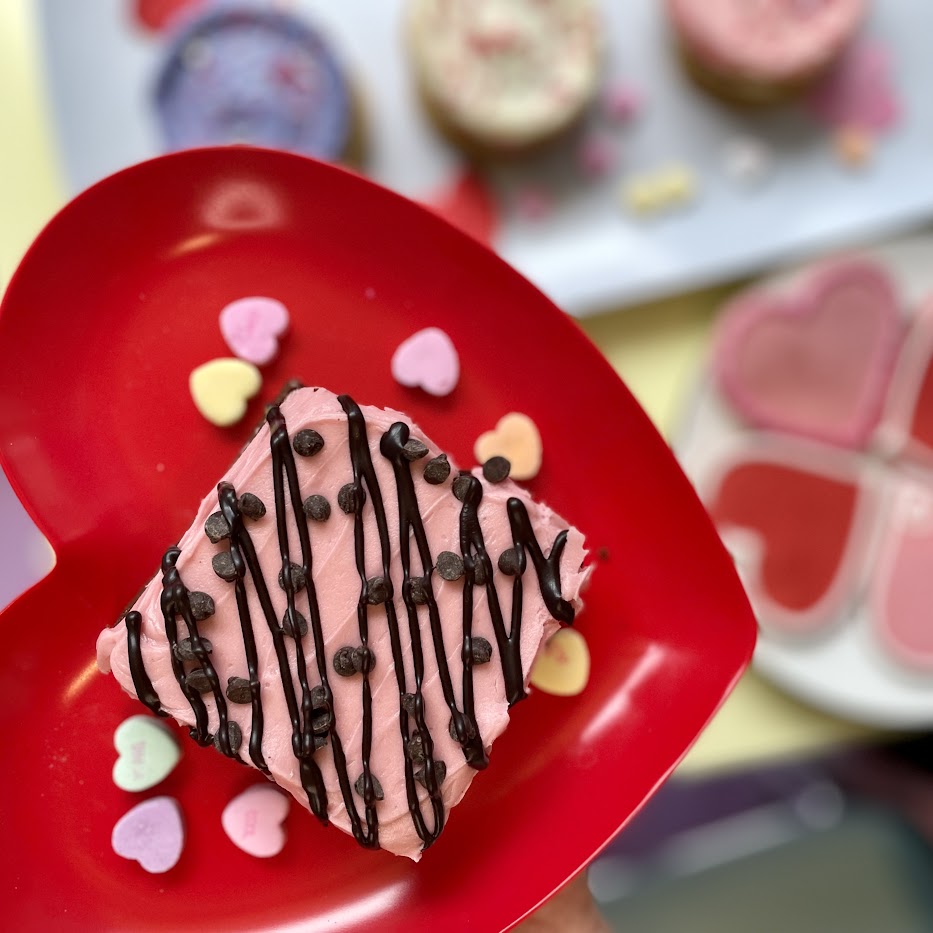 1208 W. Webster Ave, Chicago, IL 60614
For Chicagoans looking to treat their sweetie this Valentine's Day, Sweet Mandy B's in Lincoln Park and Streeterville will offer festive holiday treats available from Tuesday, February 7 to Tuesday, February 14 at both locations. Specialty Valentine's Day items will include Chocolate Covered Strawberries, a Raspberry Iced Brownie, Sweetie Pies (iced sugar cookie sandwich filled with buttercream), Chocolate Ganache Hearts, Heart Shaped Cut-out Cookies, and a specialty cake flavor featuring chocolate cake with nutella buttercream and chocolate ganache on top.
5 W Campbell St, Arlington Heights, IL 60005
For Feb. 11 and Feb. 12 only, indulge themselves with sweet scratch-made pastries including raspberry chocolate poptart, red velvet scone, and gluten-free chocolate cupcakes (offered the whole month of February). In addition, guests will be able to try out their new seasonal menu that offers brand-new cocktails, such as a Jamaican vacation (rum, orange, lemon, prosecco) and a new twist on grilled cheese with its umeboshi grilled cheese (plums, muenster, provolone). Plan ahead and make your brunch reservations soon!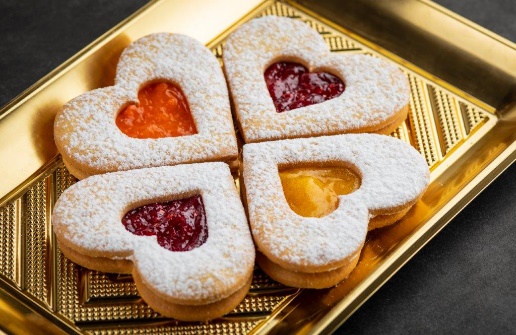 5927 W Lawrence Ave, Chicago, IL 60630
For the Valentine's Day traditionalist, choose from a selection of handmade candies, such as the Plum Brandy Truffles, Grand Marnier Truffles or Pecan Turtles. Delightful Pastries has something sweet for health enthusiasts too, such as the sugar free Keto Almond Coconut Truffles and vegan Chocolate Bark.
Those who prefer pastries will have a selection of seasonal treats, such as the Raspberry Mousse Mini Torte, Chocolate Mousse Hearts, Sugar Cookie Hearts with Royal Icing, Linzer Hearts with Raspberry or Passion Fruit Jelly. Also available and vegan and gluten-free are Marzipan Chocolate, Fresh Marzipan Enrobed in Bittersweet Chocolate with a roasted Almond on Top; and Pate de Fruit, Fruit jellies, with black currant, passion fruit, raspberry and sour cherry flavors.
Featured Image: Dolci Amori