Chciago might seem like a bonafide concrete jungle, it also has plenty of secret getaways to transport you away from the buzzing modern life. From the many stops along the lake to the nearby camping destinations… but, did you know you can embrace the peaceful nature right around the block? Yes. It's time to step off the pavement and into the prettiest green spaces in Chicago. Grab your sunscreen, favorite book, and emotional support water bottle (just give it a quick wash first). We challenge you to hide away from your busy life for a day!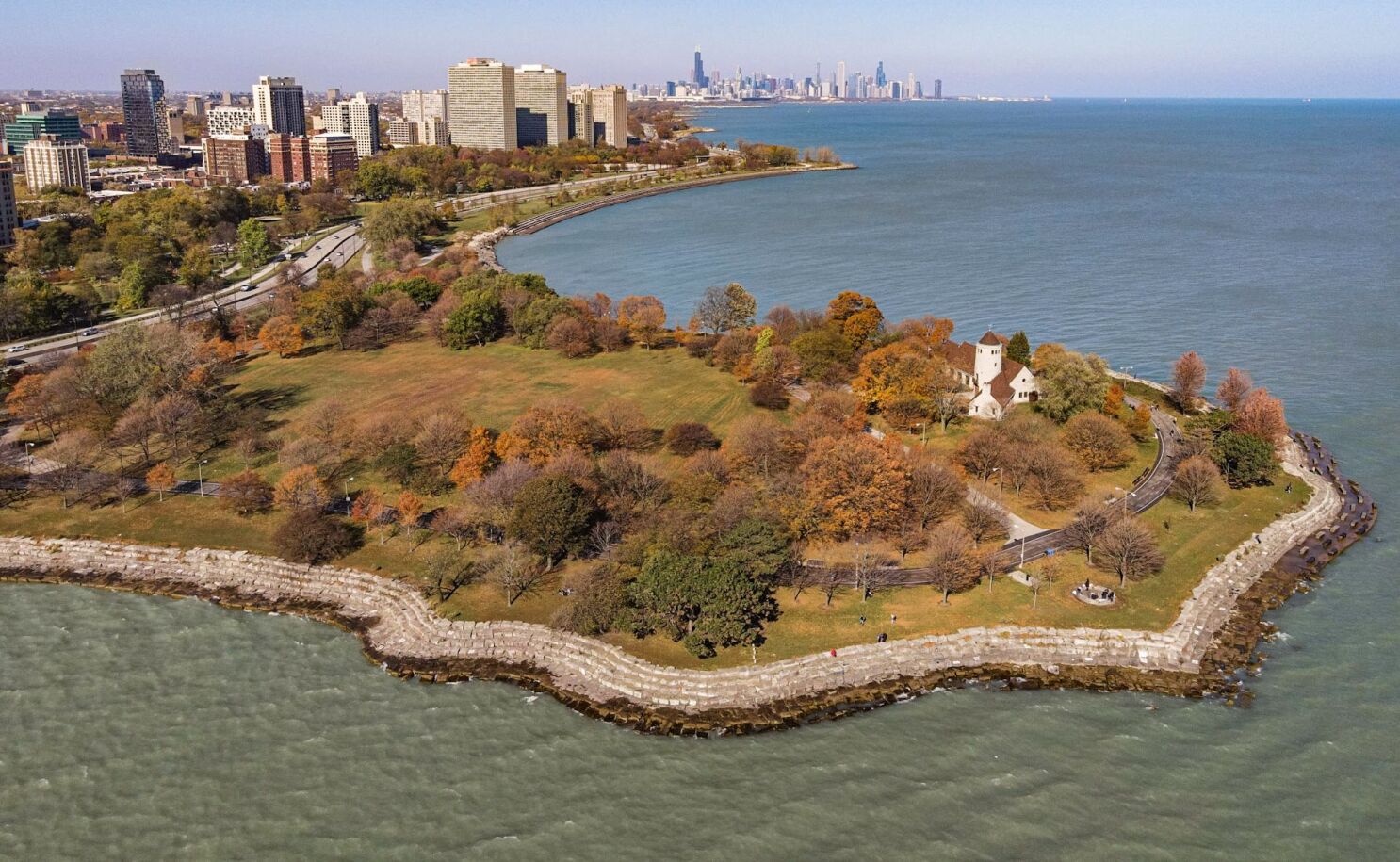 5500 S Lake Shore Dr, Chicago, IL 60615
Whenever you crave a lazy afternoon sprawled out in the grass, you should go to Promontory Point inside Burnham Park, which extends out into Lake Michigan. Enjoy optimal city views as waves crash against the shore, or have a solo picnic on the open grass area and soak up the sun for some Vitamin D. No matter what time of the day, Promontory Point offers anyone the opportunity to transition from the typical Chicago businesses to a soothing, open-air afternoon. 
6300 S Cornell Ave, Chicago, IL 60637
Located within Jackson Park is Garden of the Phoenix, AKA Osaka Park. In addition to the already-breathtaking view, the garden's deep cultural meaning to the Japanese community in Chicago makes it even more special. The Phoenix Temple in the park was built by the Japanese government to symbolize the friendship between the United States and Japan during the World's Columbian Exposition back in 1893.
If you're looking for a prime time of the year to visit Garden of the Phoenix, plan your trip in late April or early May when the cherry blossoms are blooming with bright pink flowers.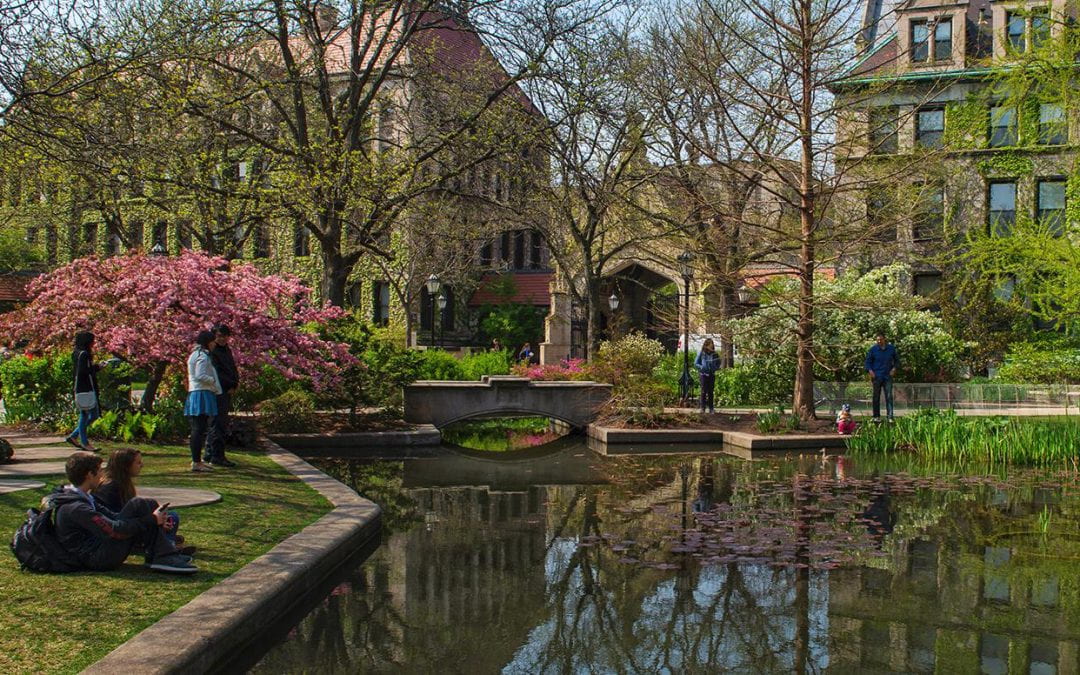 1103 E 57th St, Chicago, IL 60637
You might not think that a college campus in the city is the place to head to when you want to experience a little bit more nature, but that's not the case at UChicago. The Botany Pond, which serves as an outdoor research lab for botanists, is the perfect spot to head to for some peace and quiet. The pond serves as a home to tons of different species of trees, and you can also catch wildlife like fish, turtles, and ducks swimming around. If you're stuck at the office all day, waiting for your chance to take a trip to UChicago, you can watch a live stream of the Botany Pond here!
125 W Fullerton Pkwy, Chicago, IL 60614
On the southernmost edge of the Lincoln Park Zoo lies the Alfred Caldwell Lily Pool. This smaller green space is open seasonally from April to November and is closed for the few days of the Air and Water Show each year. Walkable from different stone pathways, visitors can indulge their senses in a variety of trees, bushes, flowers, and of course, water lilies. The original pool was designed in 1889 for raising tropical variations of water lilies, but was redesigned in 1930 by Alfred Caldwell. To spend the perfect day closer to nature, be sure to visit all the animals at the Lincoln Park Zoo and then end the day relaxing by the lily pond.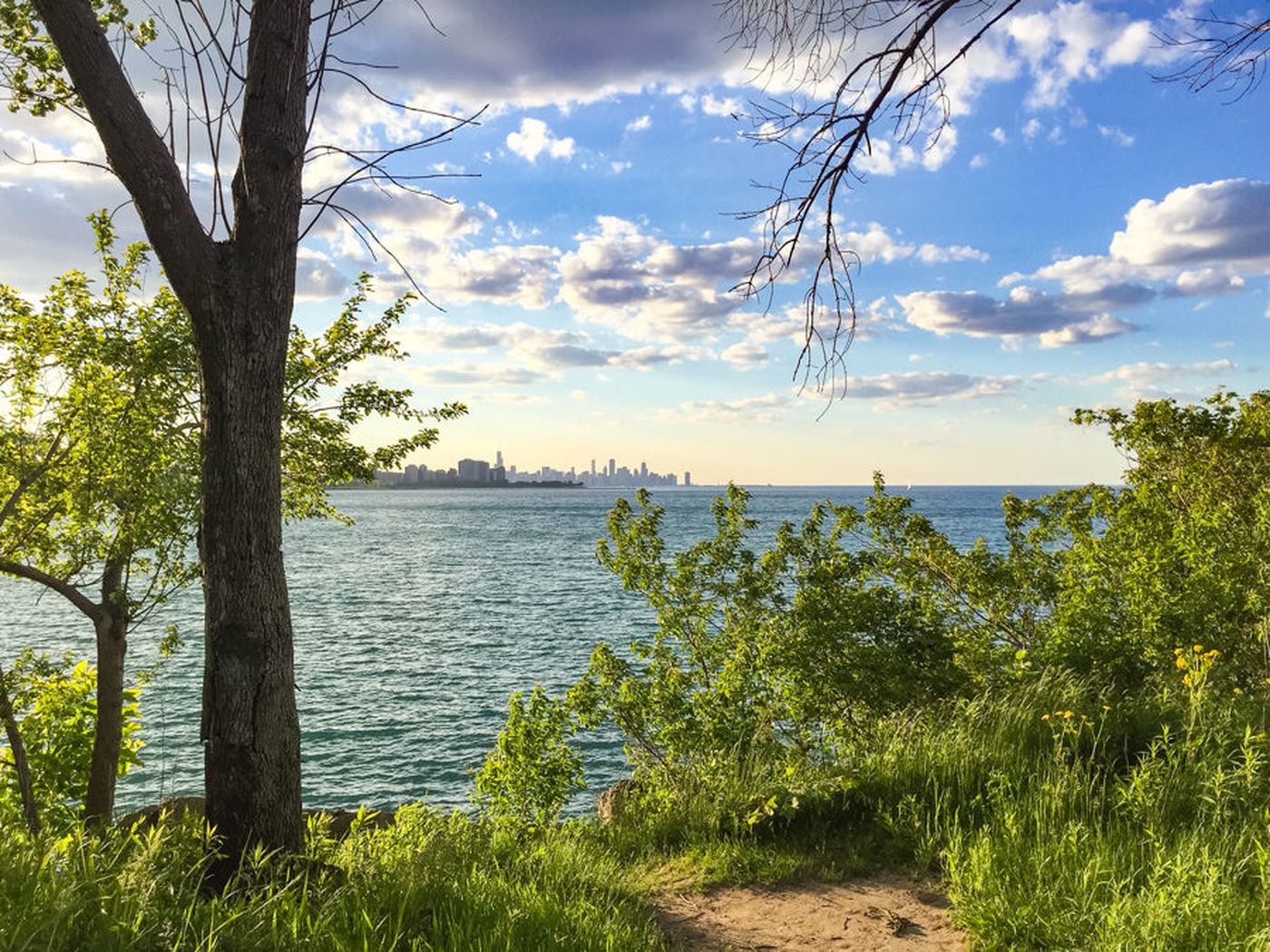 7059 S. South Shore Dr, Chicago, IL 60649
Wetland, ponds, woodland, prairie, and shrubland habitats. You might be thinking you'd have to visit a bunch of different places to visit each of these habitats, but lucky for us, they're all available to explore at the South Shore Nature Sanctuary. Right along Lake Michigan, you'll find this six-acre natural area, and it's open from dawn to dusk every day. With the expanse of space here, the South Shore Nature Sanctuary is the perfect spot to plan a picnic with your favorite takeout. Since the nature sanctuary is located in one of the more southern areas of the city, you're also sure to enjoy the journey down Lake Shore Drive with the windows down to get there. 
500-5700 N Lake Shore Dr, Chicago, IL 60614
So, we all know that Lincoln Park actually does have a park, but how often have you visited it? With tons of space for activities of all kinds, you can plan your day spent at Lincoln Park depending on how much, or how little, activity you want to do that day. The zoo, conservatory, ponds, parks, and running track make up the 1188 acre green space, with enough fields and additional space for anyone to come out and enjoy a long day spent at the park. Getting to Lincoln Park is easy, being right off 90 with multiple El stops and CTA buses, so no matter how you travel within the city, a day spent in Lincoln Park will be a good one.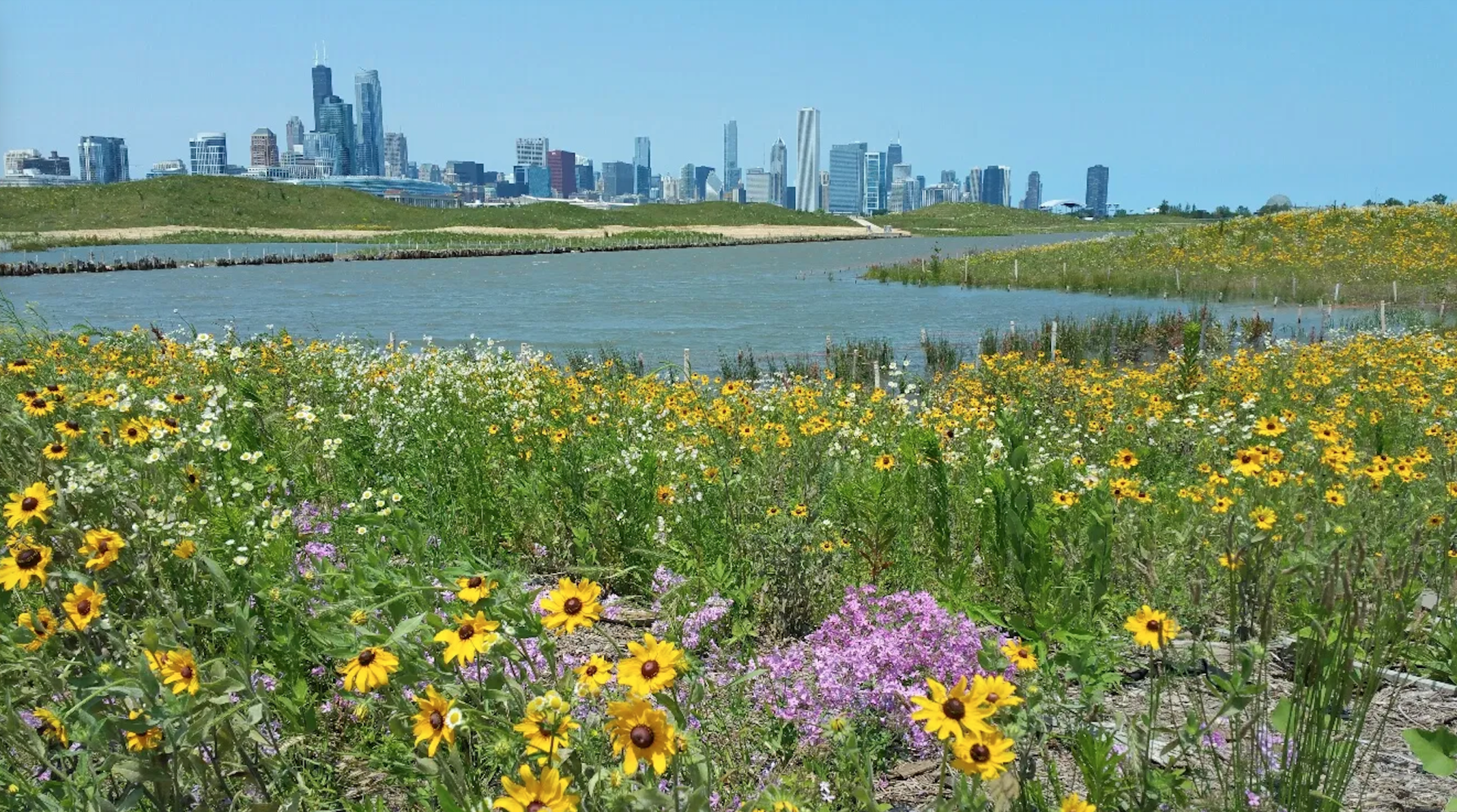 1521 S Linn White Dr, Chicago, IL 60605
You likely know Northerly Island for the outdoor arena, Huntington Bank Pavilion. Home to concerts of all genres, the energy at Northerly Island can be exceedingly vibrat, but it's also a great spot to spend a sunny afternoon. Along with the concert venue, Northerly Island has long paths, natural areas, wildflowers and other plants, and a breathtaking view of the city. This green space was designed by famous Chicago architect Daniel Burnham, and currently serves as an urban sanctuary that provides a steady ecosystem for animals and migrating birds. There's also tons of activities for the whole family like youth camps, nature field trips, camping, fishing, and paddling. 
Btw, If you're looking to spend some time in nature out of the city and in the suburbs, check out some of the best forest preserves and parks in the Chicago Suburbs