A city's architecture can define it, from famous landmarks to iconic skyscrapers. These structures are synonymous with the cities in which they were built, but a place's architecture can also reveal more than a city's design aesthetic. 
In the fifth edition of the Chicago Architecture Biennial, This is a Rehearsal, exhibitions explore how "contemporary environmental, political, and economic issues are shared across national boundaries but addressed differently around the world through art, architecture, infrastructure, and civic participation."
This year's biennial aims to jumpstart dialogues around how the ideals and policies of past generations can impact our physical world and how hope and new possibilities can present themselves through architecture.
There are more than a dozen of intriguing exhibitions to see at the Biennial, which runs through Feb. 11, 2024, but here are a just to get you on your way.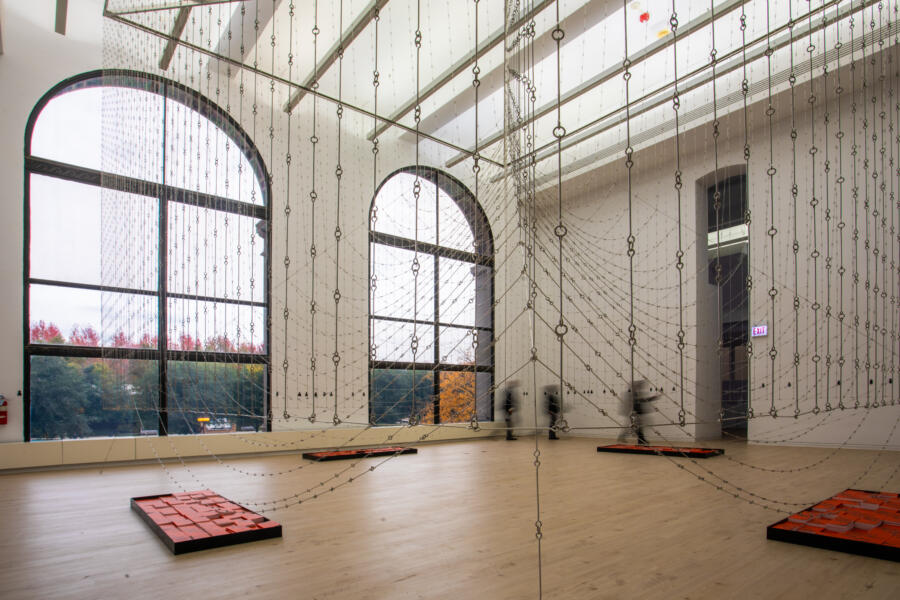 See a Chicago landmark transformed
The Chicago Cultural Center is at the center of this year's Biennial, serving as the main exhibition venue. The architecturally stunning space will host projects from more than 80 participants — including architecture studios, artist collectives, landscape designers, and beyond — representing 10 different countries from around the world. See works from local artists and groups like A Long Walk Home, Project Onward, Red Clay Dance Company, and beyond. 
78 E. Washington St.
Visit the oldest Black American art center
At the South Side Community Art Center — a historic Chicago landmark — you'll see art that exemplifies the organization's mission to preserve and promote the legacy and future of Black American art and artists while educating the community on the value of culturally specific art. Events during the Chicago Architecture Biennial include a sound-based performance and a panel on house music as a "revolutionary Black Space."
3831 S. Michigan Ave.
Reimagine the idea of community
Head to Chicago's Grand Crossing neighborhood to check out the latest work from Floating Museum Studio. This innovative art collective, the lead artistic team behind this year's Chicago Architecture Biennial, explores the relationships between art, community, architecture and public institutions using site-responsive art. The studio will feature work from local artist Edra Soto, who explores how Puerto Rico's residential architecture represents the diversity of its cultural identity
949 E. 75th St.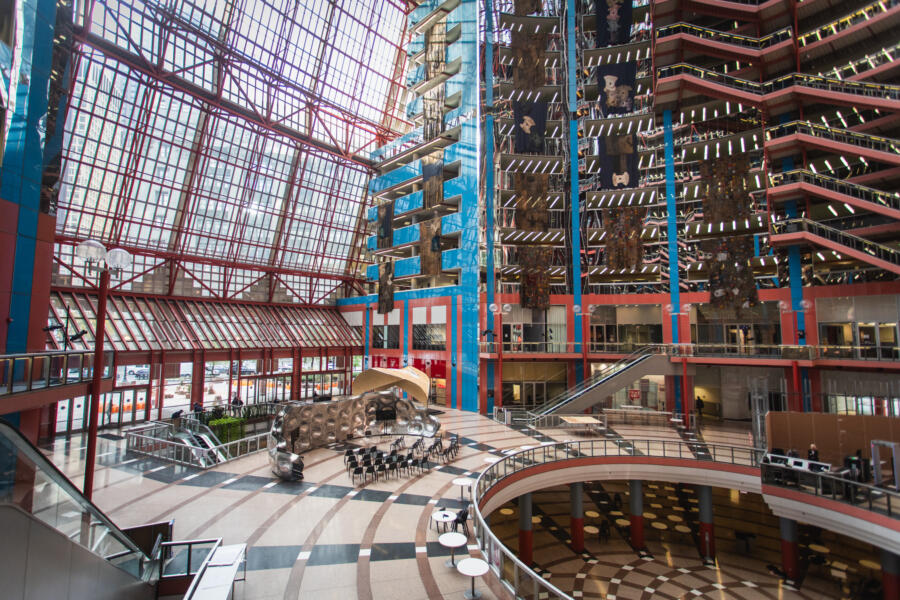 Admire a local icon for the last time
The James R. Thompson Center, a striking post-modern behemoth in the center of the Loop, is set to be largely demolished next year. The Biennial invites architecture fans to come admire the building's colorful, soaring atrium during its final weeks, where it will host five exhibitions and site-specific installations through the end of the year.
100 W. Randolph St.
Explore South Asian culture in Chicago
See how art can express shared culture at SpaceShift. The interactive public installation – Shaimana – is an immersive, multi-sensory artwork that showcases how traditions, knowledge and wisdom from South Asia migrated to Chicago. The exhibit reimagines how people can live and work and how art can bring people together to create community.
West Devon Avenue and North Artesian Avenue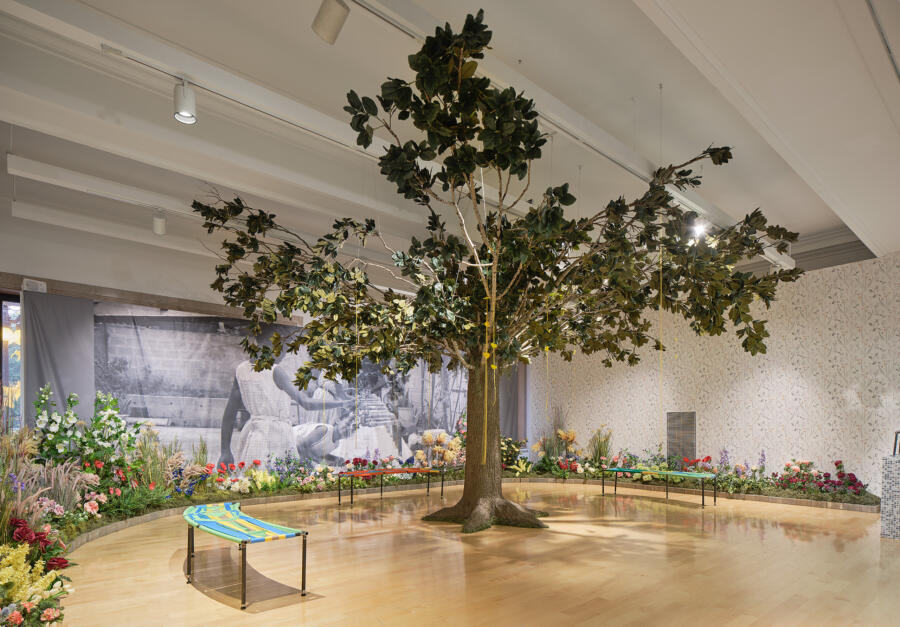 Experience the power of rest
Head to Chicago's Bronzeville neighborhood to the House of Kapwa. In Indigenous Filipino culture, Kapwa is the virtue of "unity-of-self-and other." This interactive and ceremonial outdoor sculpture examines the relationship between how we care for ourselves, each other, and the Earth and invites people to weave plants and flowers into the structure itself.
4100 S. Lake Shore Dr., Chicago
Challenge your perception of architecture
At the Graham Foundation in Chicago's Gold Coast, you'll find a collection of art installations from artists seeking to challenge conventional ideas about architecture and its role in the arts, culture and society. This year's exhibition will feature works from four multidisciplinary artists who are known to examine topics ranging from masculinity, geopolitics, colonialism, and more.
4 W. Burton Place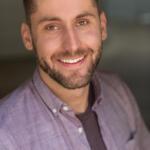 Joe Dixon is a Chicago-based writer and editor. When he's not working, you can find him spending too much at restaurants, spending time by the lake or trying to convince people to watch The Lord of the Rings.