Spring is for dog parks, strolling along lakeshore, sitting under the sun and… brunch! There are always new additions to Chicago's food scene. While bottomless mimosas are always a good game, but sometimes we are looking for something special. Well then, check out these 6 new spring brunch experience in Chicago, varying from Drag brunch to a brunch oreo shake topped with a full slice of waffle.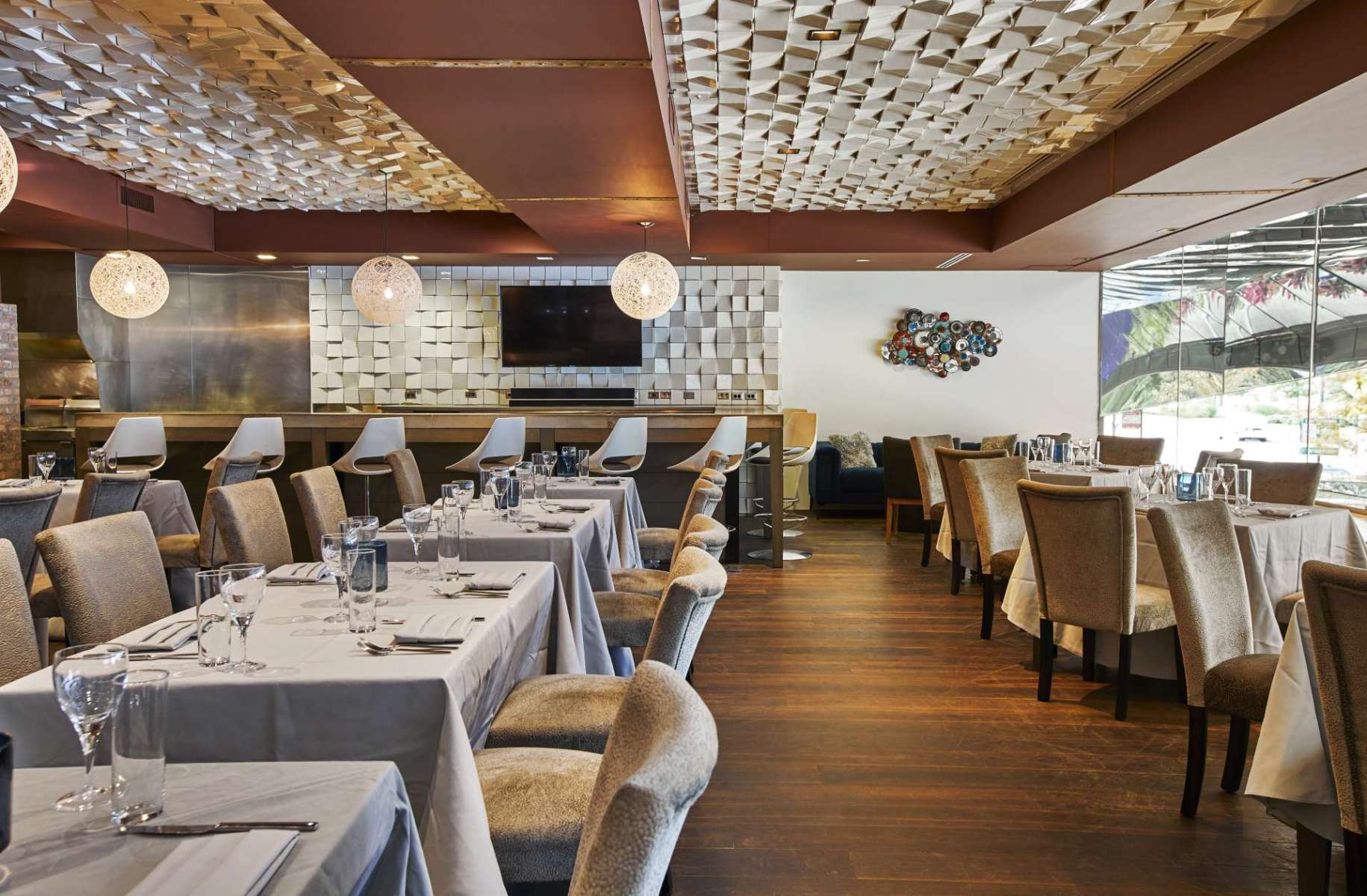 221 N Columbus Dr, Chicago, IL 60601
Mark your calendars for a drag show that can't be missed, because FireLake's Drag Champagne Brunch is returning in April. This unique spring brunch experience features three talented performers, who will offer a mix of colorful costumes, music, and dancing on the second floor of FireLake Grill House & Cocktail Bar at Radisson Blu Aqua Hotel. Sip on mimosas and enjoy a premium brunch buffet including a raw bar and omelette station while dancing along to performances by Alexandrea Diamond, Kara Mel D'Ville and Pixel to the beats of Dj Skoli.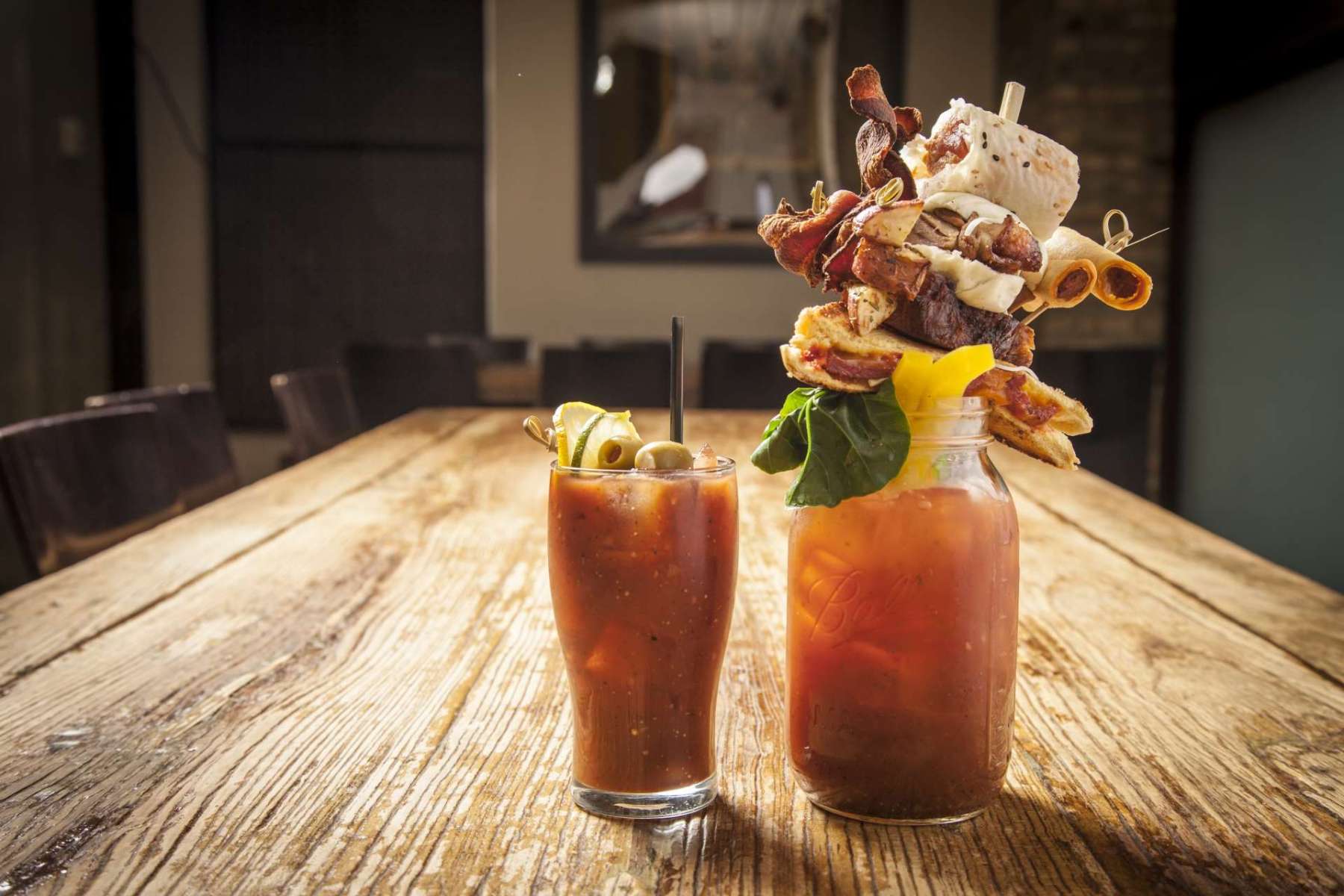 110 W Illinois St, Chicago, IL 60654
Sunda New Asian Chicago is re-launching their popular brunch service starting April 9, 2022. Brunch is served Saturday & Sunday from 11am-2pm. Menu highlights include:
JAPANESE FRIED CHICKEN $20 – karaage-style fried chicken, matcha green tea, spiced honey

CHICKEN SCRAMBLE GOMAE $18 – chicken, spinach, egg, shiitake mushrooms, sesame soy, mix greens. substitute egg whites 2

UBE WAFFLES $17 – purple yam, whipped ube butter, fresh fruits. add japanese fried chicken $6

AVOCADO CRISPY RICE $17 – spicy avocado puree, crispy rice, sunny egg, radish, tomatoes, mix greens

TEMPURA FRENCH TOAST $17 – fresh berries, whipped cream, banana, candied walnuts, brown sugar glaze

MUSUBI SUSHI $12- two pieces soy glazed spam, sushi rice, nori, scallions, strawberry soy
Guests can also indulge in $35 Mimosa Kits with various juices to make your own creations with, or $38 Sumo Mary, a 32-oz jar of sunda bloody mary mix topped with tocino grilled cheese, longanisa, pork belly bao bun, baked snow crab handroll, karaage fried chicken, lumpia egg rolls, sunda potatoes, cucumber.
201 N Morgan St, Chicago, IL 60607
As the weather warms up, we know you're ready for patio brunch dates! Well, the sidewalk patio at the Latin-inspired Bar Takito is the perfect option for Sunday Funday. Enjoy fresh-squeezed margaritas and handmade guacamole, and melt in your mouth tacos under a pergola lit by firefights lights. And don't forget to try their beloved French Toast. Is it even brunch without french toast?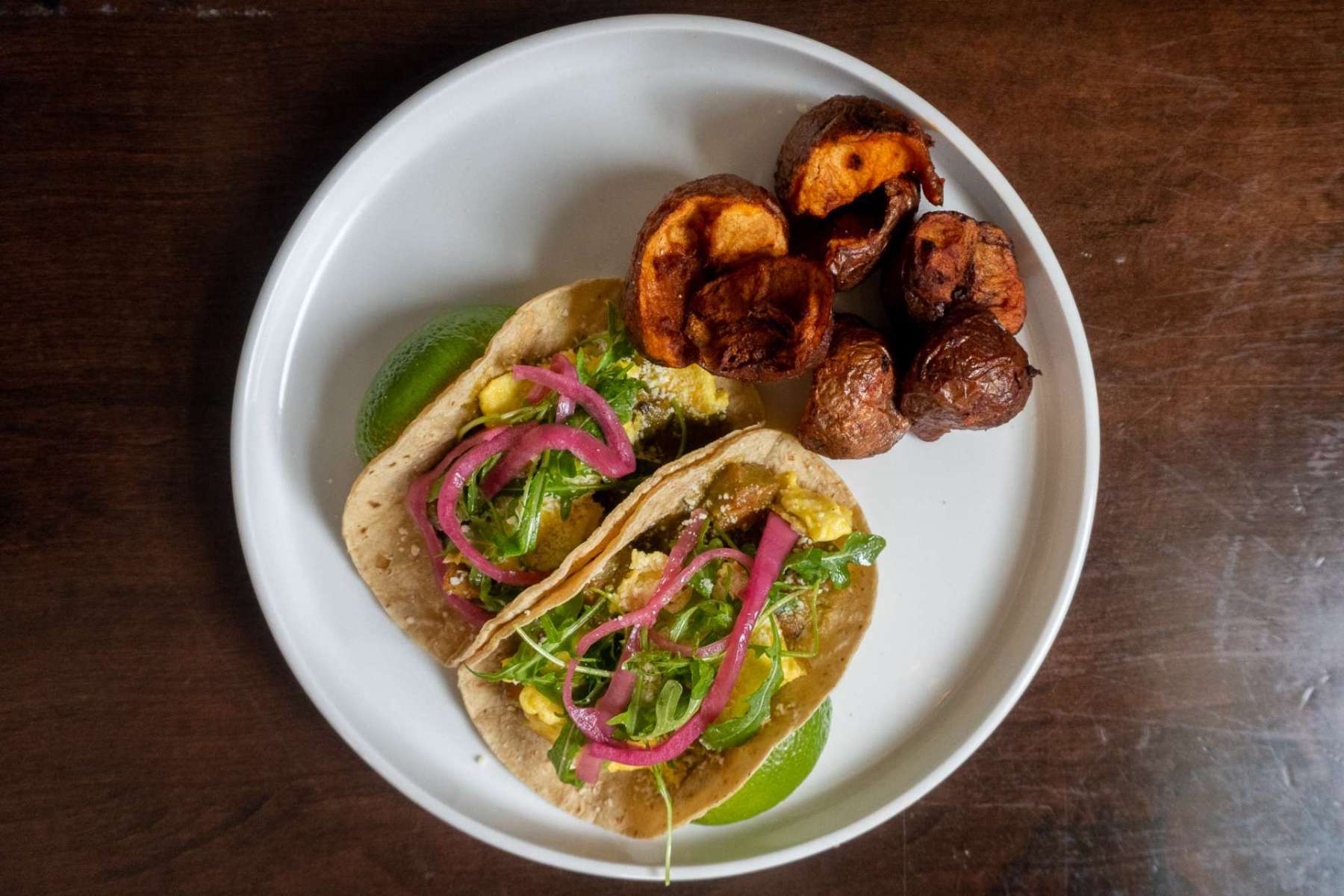 1300 W Wellington Ave, Chicago, IL 60657
Who says the weekend can't start early? Farm Bar in Lakeview just added special Friday brunch items to their farm-to-table menu. The restaurant, typically known for its weekend brunch, specializes in scratch-made, hearty Midwestern fare and the new items deliver on flavors honest to the Heartland. The new items are available during Friday lunch from 11am to 4pm and the items include:
Wisconsin Pimento Sandwich: Breakfast Sausage with Sunnyside Egg, Pimento Cheese, BDF Chili Infused Honey, Arugula, Pickled Red Onions, Spicy Potatoes

Breakfast Tacos: 2 Pork Belly Tacos, Salsa Verde, Scrambled Eggs,Cotija Cheese, Arugula , Pickled Red Onion, Corn Tortillas, Spicy Breakfast Potatoes

Farmer's Breakfast: Scrambled farm eggs, white cheddar, tomato & mushrooms, green onion, spicy potatoes (Choice of bacon or sausage and side of toast)
500 N Clark St #465, Chicago, IL 60654
Adventurous moms will love feeling like they're dining in Barcelona, with vast options of sangria paired with dishes like:
Flauta de Tortilla de Patatas (Flauta bread with tomato and Spanish potato and onion omelet)
Tostada de Salmón Ahumado (Pan de Cristal topped with fresh goat cheese, smoked salmon, chopped egg and capers)
Huevos al Plato con Sobrassada y Verduras (Baked eggs with sobrasada ibérica and vegetables)
Finally, don't forget to top everything up with a full tapas spread. Grab your family and friends and enjoy a savory Spanish brunch on their expansive patio!
JOJO's ShakeBAR Naperville
JOJO's new Naperville location is launching brunch… No wait, a brunch shake! Available only on Saturdays and Sundays between 10am – 2pm, the Brady Brunch Shake is an Espresso Oreo Shake Topped with A French Toast Stick, Waffle, and Bacon. Of course, you can also enjoy their amazing Bloody Mary topped with a mini Chicago dog! Can you find a spring brunch experience more fun than this?
Featured Image Credit: Jaleo