November in Chicago is a magical time, as the leaves start to fall, festive decorations begin to appear, and holiday events fill up our social calendars. From dazzling light shows to German-inspired Christmas markets, there's plenty to explore throughout the city. Check out our list of favorite Chicago activities to enjoy this November 2021. 
Top events this November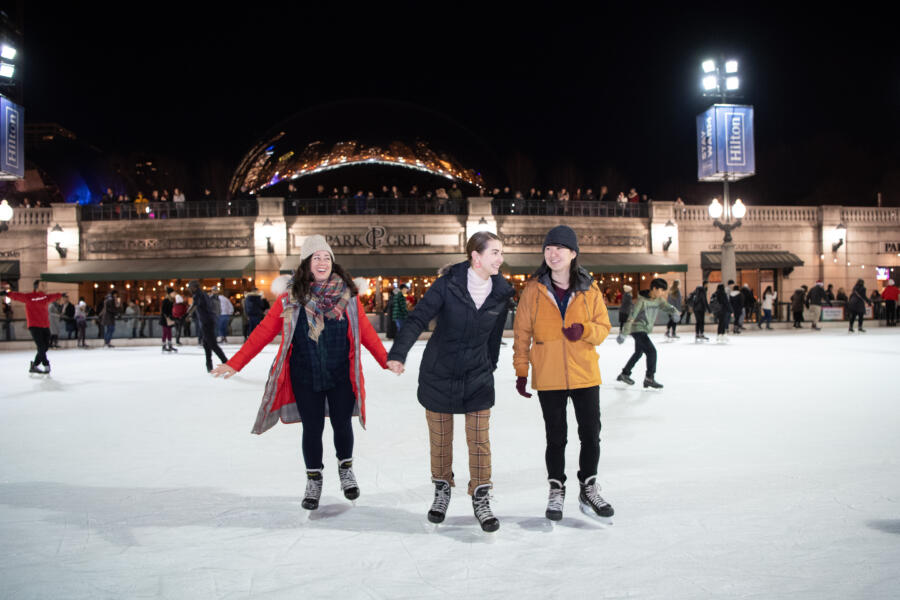 Christkindlmarket (opens Nov. 19): This year is the 25th anniversary of the iconic German-inspired holiday market, and Chicagoans will have two options to sip mulled wine — the downtown location and another market in Wrigleyville.
Magnificent Mile Lights Festival (Nov. 20): The beloved, annual holiday tradition takes over The Magnificent Mile and starts with a tree lighting, and continues with a parade, floats, marching bands, and more.
Millennium Park Ice Skating (opens Nov. 19): Skate with a city view at Millennium Park's ice rink. Admission is free, but online ticket reservations are required.
Christmas Tree Lighting at Millennium Park (Nov. 19): The 108th annual celebratory Christmas tree lighting will take place at Millennium Park followed by holiday musical performances and a fireworks display.
ZooLights (opens Nov. 19): Head to Lincoln Park Zoo to explore animal exhibits surrounded by millions of light displays covering the historic zoo.
Chicago Thanksgiving Parade (Nov. 25): With larger-than-life floats to marching bands, the Thanksgiving Day parade will march down State Street starting at 8 a.m.
Light Up the Lake at Navy Pier (opens Nov. 26): Dazzling light sculptures, a skating rink, holiday beer garden, kiddie train, and more are taking over Navy Pier for the holidays all season long.
Illumination Tree Lights at Morton Arboretum (opens Nov. 20): The ninth annual event includes fifty acres of the arboretum to explore, filled with a spectacle of light, sound, and color.
Lightscape at Chicago Botanic Garden (opens Nov. 12): Explore the Chicago Botanic Garden's trails with a magical twist for the holidays, filled with new light installations, holiday music, and more.
More events this month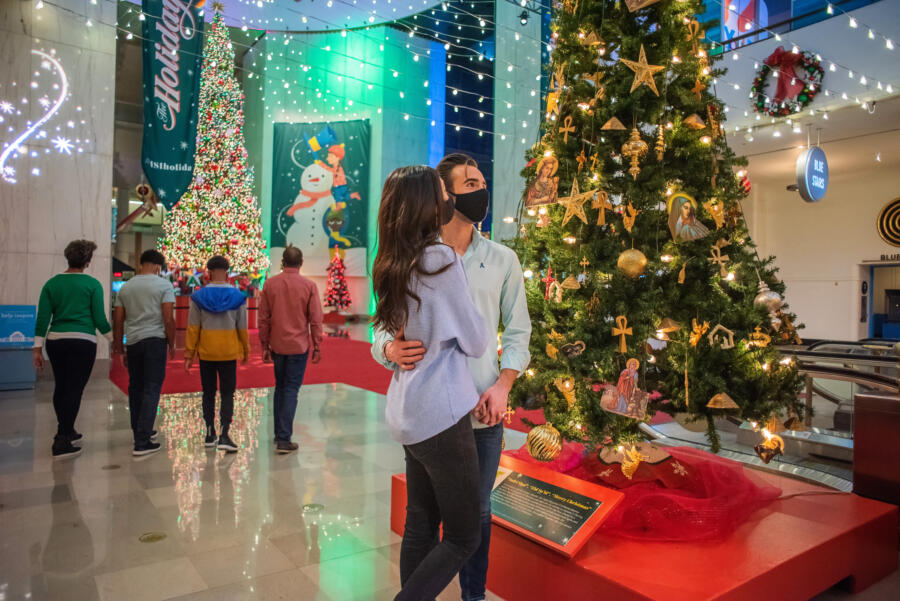 Christmas Around the World (opens Nov. 17): The holidays are headed to the Museum of Science & Industry for a special exhibit featuring a four-story, floor-to-dome grand Christmas tree.
Serenity: Winter Flower Show (opens Nov. 24): Find inner peace at this calming flower show, set inside the stunning Garfield Park Conservatory.
K Experience, Squid Games (Nov. 6): The Korean Cultural Center of Chicago is hosting a Squid Games-esque event including six game stations like 'Tug of War', 'Red Light, Green Light' and more.
Festival of Barrel Aged Beers (Nov. 12 and 13): Taste the rarest, most exclusive wood and barrel-aged beers from more than 100 brewers at this cult-favorite competition.
'Twas the Night Before… by Cirque du Soleil (opens Nov. 26): An exhilarating spin on a holiday classic, Cirque du Soleil brings their breathtaking acrobatics to the Chicago Theatre.
Recipe for Disaster (through Nov. 30): Created in collaboration with chef Rick Bayless, this live theatre experience is performed in an actual restaurant, and includes food and drinks as well.
Rise Up: Stonewall and the LGBTQ Community(through Nov. 30): This exhibit takes place at the Illinois Holocaust Museum & Education Center and explores the June 1969 police raid of the Stonewall Inn.
Paradise Square at Nederlander Theatre (opens Nov. 2): Set in New York City during the Civil War, this musical is set for a limited-time pre-Broadway run in Chicago.
Millennium Park Holiday Sing Along (Nov. 26): Spread holiday cheer at Millennium Park with a city-wide sing along of some of the most beloved holiday tunes.
Feed Your Soul Jazz Brunch (Sundays in November): Head to the Time Out Market in the West Loop every Sunday for a jazz-fueled brunch.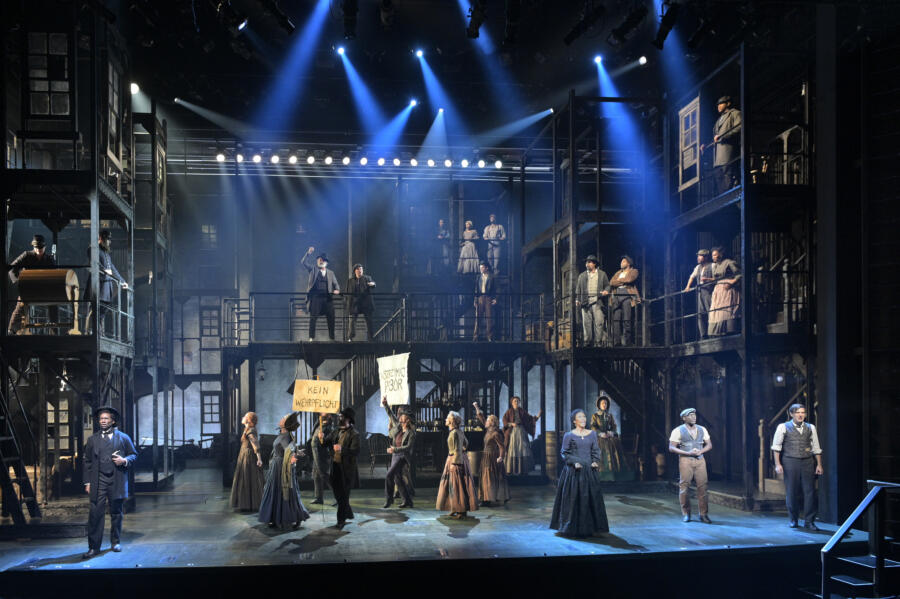 The Office Experience (through Nov. 30): If you're a fan of The Office, you'll want to check out the immersive experience that recreates the office of Dunder Mifflin and all its famed characters.
Chicago Magic Lounge (through November): Andersonville's Magic Lounge is part speakeasy, part magic lounge, and perfect for anyone looking to escape the everyday with a fun night of food, drink, and of course, magic.
Winterland at Gallagher Way (opens Nov. 19): Find ice skating, curling lessons, a Hanukkah celebration, family-friendly events, and a holiday market at this winter wonderland.
Maxwell Street Market (Nov. 7 and 21): Homemade crafts, live music, food, drinks, and fun make up this specialty outdoor market on Maxwell Street in the South Loop.
Bronzeville Art District Art Tour (Nov. 19): Take a self-guided walking tour of Bronzeville's rich art scene during this open gallery night.
Sensory Friendly Night at ZooLights (Nov. 30): All music and moving/blinking lights will be turned off of the evening to accommodate those with sensory needs.
Día de Muertos at the National Museum of Mexican Art (through November): This annual exhibit honors the meaningful traditions of Day of the Dead.
Immersive Van Gogh Exhibit (through November): Immerse yourself in the iconic art of Van Gogh, as his most famous works come to life before your eyes.
Art on theMART (through November): Scenes from the Joffrey Ballet's The Nutcracker are one of the shows that are projected nightly on the river facade of the Merchandise Mart.
Gateway to the West Loop Food Tour(through November): Taste all the best food and drink of the West Loop, one of Chicago's most iconic dining areas.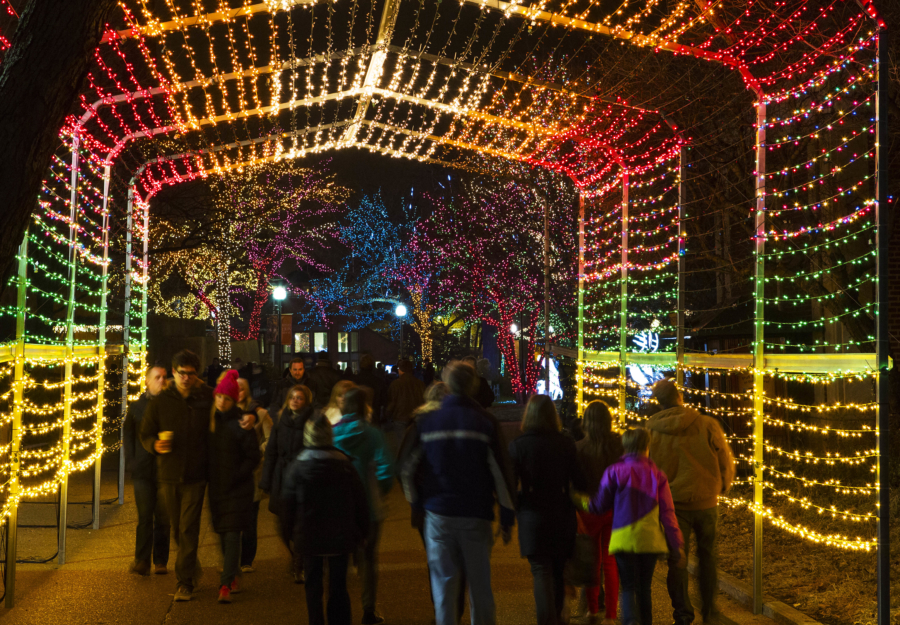 Teatro ZinZanni(through November): Cabaret, music, circus, and a four-course dinner? This show is a feast for both your eyes and stomach.
The Paper Machete(through November): The Green Mill, Uptown's famous jazz bar, is bringing back their weekly "live magazine" featuring journalists, actors, comedians, and musicians, reporting on the news of the day.
WNDR Museum(through November): This interactive West Loop museum is meant to ignite curiosity through different exhibits, including the light floor, the forever machine, human hues, and more.
The Dr. Seuss Experience (select dates through November): Enter the magical world of Dr. Seuss in this immersive and interactive exhibit. 
As You Like It(through November): The famous music of the Beatles comes to the Chicago Shakespeare Theater at Navy Pier.
The March exhibit (through November): This groundbreaking immersive exhibit recreates an iconic civil rights moment at the DuSable Museum of African American history.
Chicago on Fire, 1871 (through November): Learn more about the Chicago fire of 1871 and how it shaped the city at this new exhibit at the Chicago History Museum.
Chvrches & Donna Missal (Nov. 19): Scottish pop trio Chvrches and songwriter Donna Missal come to the Aragon Ballroom for a night of dance and fun.
Hot Chocolate 5K & 15K (Nov. 7): Will you run for chocolate? The annual race that kicks off in Grant Park ends with a celebration of chocolate proportions at the post-race party.
A Christmas Carol at Goodman Theatre (opens Nov. 20): This year is the 44th annual celebration of the beloved holiday tale that tells the heartwarming story of Ebenezer Scrooge.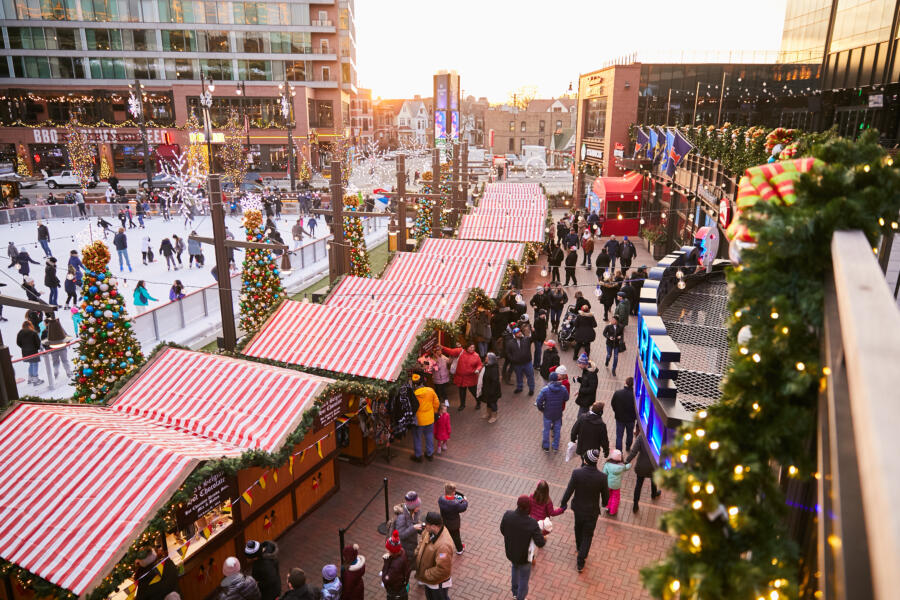 Kal Penn's You Can't Be Serious (Nov. 6): Actor and author Kal Penn comes to the Harris Theater for Music and Dance for a night with the Chicago Humanities Festival to promote this new memoir.
Taste of Fulton Market (Nov. 4): Explore bites and beverages from some of the West Loop's famed restaurants, including The Publican, Carnival, The Goat Group, and more.
Elvis Costello & The Imposters (Nov. 3): Head to the Chicago Theatre for a night with music, entertainment, and dancing with Elvis Costello & The Imposters.
Vegan Churro Workshop (Nov. 13): Learn to make a vegan version of this favorite dessert at innovative incubator The Plant.
Trevor Noah at the United Center(Nov. 20): Comedian and host of The Daily Show, Trevor Noah comes to the United Center for his tour, Back to Abnormal.
Jurassic Quest (through Nov. 30): View over 100 life size animatronic dinosaurs and enjoy dinosaur rides, giant fossil digs, and more.
Chicago International Children's Film Festival (Nov. 5 – 14): The 38th film festival is the first Academy-qualifying children's film fest in the world.
Calligraphy Workshop (Nov. 11): Take a stab at your penmanship with Aster Hall's Calligraphy Workshop at the 900 N. Michigan shops.
CTA Holiday Train and Bus (starting Nov. 27): Multiple CTA trains and buses are transformed into a true winter wonderland starting in late November to get riders of all ages excited about the holidays.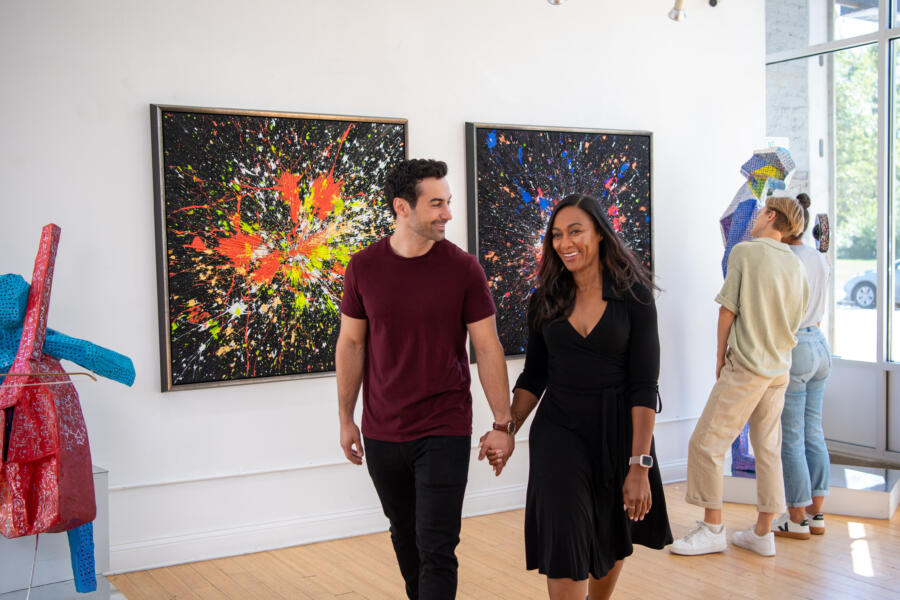 MasterChef Live (Nov. 19): Foodies won't want to miss this immersive and entertaining cooking show that brings past contestants live on stage.
Snoop Dogg & Ice Cube at the United Center (Nov. 19): The United Center will be taken over by Snoop Dogg, Ice Cube, Too Short, and E-40.
Eight Crazy Nights at the Greystone Tavern (opens Nov. 19): Lakeview's Greystone Tavern will transform into the city's first-ever Hanukkah-pop up bar, featuring seasonal decor, food, and drink.
Holiday Magic at Brookfield Zoo (opens Nov. 26): Head to the Brookfield Zoo for a light-tastic festive display that includes over 2 million lights, skating rink, an illuminated animal sculptures, and more.
Luchador Barrel-Aged Beers at Cruz Blanca (Nov. 20): Cruz Blanca in the West Loop will be releasing their selection of Luchador barrel-aged beers, along with tastings from their head brewer.
Chicago Architecture Biennial (through November): The "world's fair" of architectural exhibits, this year's exhibition, titled The Available City, takes over sites across Chicago.
Café Le Sans Blague Pop-Up at Dayglow Coffee (through Nov. 15): This French-themed pop-up is a nod to Wes Anderson's latest film, The French Dispatch, and will include themed coffee drinks, and more in Humboldt Park