For the first time, the United States Sail Grand Prix Chicago at Navy Pier brings adrenaline-fueled, action-packed racing to Lake Michigan, Chicago's Skyline Stadium, on Father's Day weekend, June 18 – 19, 2022.
Nine national teams will race hydro-foiling 50-foot race boats that literally fly over the water while sailing at 60+ mph speeds, thrilling crowds on land and on water, all in the heart of the Windy City.
Here are five reasons to come experience the adrenaline-fueled racing at Navy Pier:
1. Race boats that literally fly out of the water. Really! The F50 catamaran uses hydrofoils to lift out of the water and achieve highway speeds, faster than almost any power boat! This means close racing, crashes, capsizes, and drama — definitely not your normal day on the water.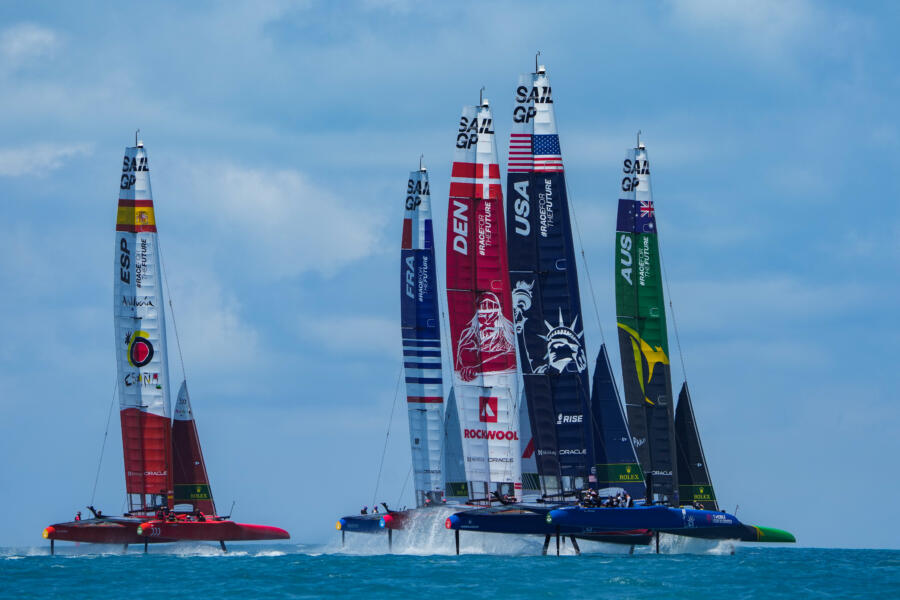 2. Father's Day for the win. June 19 is Father's Day and let's be honest, who wouldn't want to take Dad to the city's most anticipated race event full of adrenaline, thrills, and did we mention the beer garden?
3. Exclusive meet-and-greets with pro athletes. SailGP brings fans closer to the action than any other sporting event with plenty of opportunities to meet world-class athletes on shore and catch a glimpse of the race boats up close.
4. The city's #1 tailgate party. Taking place the Thursday before race weekend at the SailGP "pit lane" in the South Soldier Field parking lot. Chicago's favorite cover band Sixteen Candles will headline with exclusive opportunities to see the F50's up close!
Tickets are $40 and can be purchased here.
5. Bring your own boat! Yes, Chicago's Skyline Stadium really will feel like a race course and you have the opportunity to bring a boat (or ask a friend) and anchor right next to the race course for an unparalleled, up-close race experience!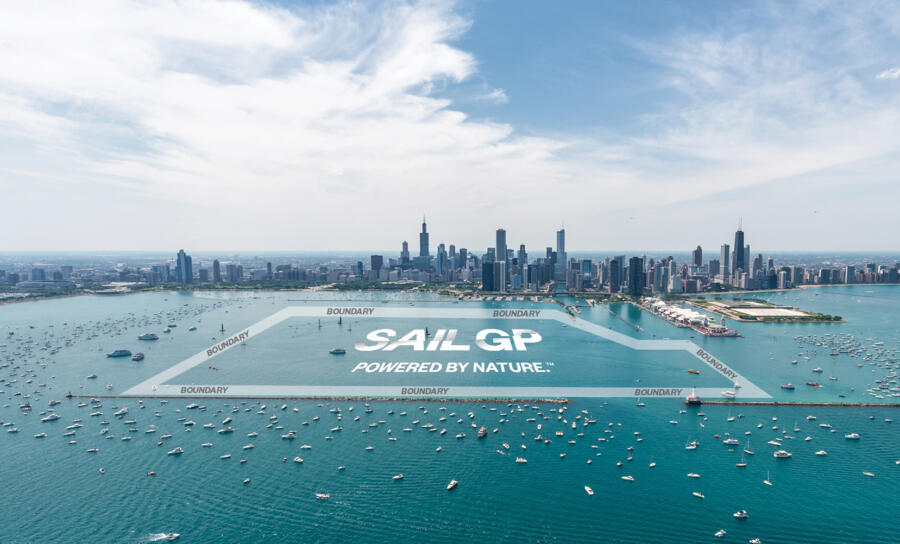 How to watch Sail Grand Prix
Join the party on land or on water! Navy Pier is race village headquarters and will host the weekend watch party as the turbo-charged 50-foot race boats fly only a few feet away, across Chicago's Skyline Stadium. Enjoy live music and DJs, premium food and beverage experiences, fan shops, big screen TVs, fireworks, plus exclusive SailGP athlete meet and greets, and more!
Racing takes place between Navy Pier and Adler Planetarium, guaranteeing a front-row seat along the waterfront as well.
Or, jump on board one of the on-water experiences for an even-closer look and party on the water. SailGP has partnered with City Experiences to create your all-inclusive on-water race day package!
When is Sail Grand Prix
Saturday and Sunday, June 18 – 19, 2022
Racing 2 p.m. – 3:30 p.m.