The MLS season kicked off this past weekend with 13 matches across the United States, but with 29 teams in MLS it was our Chicago Fire FC scheduled to make their 2023 campaign debut this weekend as they'll open their season hosting New York City FC at Soldier Field.
The Fire have made some minor changes but for the most part, their core group of players have stuck around and are looking to improve on last season's 12th place finish. The goal is to end the club's five-year playoff drought. 
Here is a full preview of the upcoming 2023 season. From new transfers, a key player, new kits, and what to expect from a fan's game day experience.
Preseason
Fire have looked like a real scoring team this preseason, having played three matches, resulting in two wins and a draw, all while scoring 11 goals across those matches. Preseason will never be a true marker of how a season will pan out but finding the back of the net regardless of the match's competitiveness is always a great sign.
Transfers
The loss of Jhon Durán for a club record fee of $18 Million will definitely be felt. Last season Durán averaged a goal contribution every 124 min, which is a trustworthy return. As well as being their top scorer with 8 goals. The focal point this season for scoring will have to fall on someone else's shoulders.
The key signing of the winter was a last minute one, with Georgios Koutsias from Greek side PAOK Thessaloniki coming to the city. A young Greek winger with experience on a European and International level is always a welcomed addition. We are looking forward to him setting the MLS on fire with goals. 
Another offensive signing of the winter was Maren Halle-Selassie on loan from Swiss side FC Lugano, with 3 goals in 18 appearances for the side. I feel like he will get opportunities to shine, and hopefully, he can link up with his fellow countryman and the key player we will talk about later.
Other Incomings will shore up the backline with Arnaud Souquet coming in from Montpellier with 149 appearances in France's top flight. As well as Jonathan Dean from Birmingham Legion, who is more of a right-sided utility man. Lastly is Kei Kamara, the 38 year old is third all-time in MLS scoring and should bring a more seasoned presence to the pitch and the locker room.
Key Player
This is something that will easily go to the main European man Xherdan Shaqiri. After a rocky debut season with injuries he still produced 18 goal contributions in 29 games. Those are some great numbers but with the loss of Duran mentioned above, he will need to step up in some capacity. Shaqiri possesses the quality to break open an entire team with one pass, doing so with more consistency will only boost the Fire's chances of rising up the standings.
Outlook for the Season
Last season's 12th place finish in the Eastern Conference is not where the Fire want to be of course. The hope this year is that the continued chemistry of the squad will help them build on it and grow. There will need to be a boost in productivity from the current core but the hope that chemistry alone can do that is a stretch. 
The Fire will look to improve on that 12th place finish. They may be entertaining while playing but it is hard to see them improving on that spot. Only 3 points off of 9th last season, if the middle of the Eastern Conference is that tight I could see anywhere a finish anywhere between 9th-12th.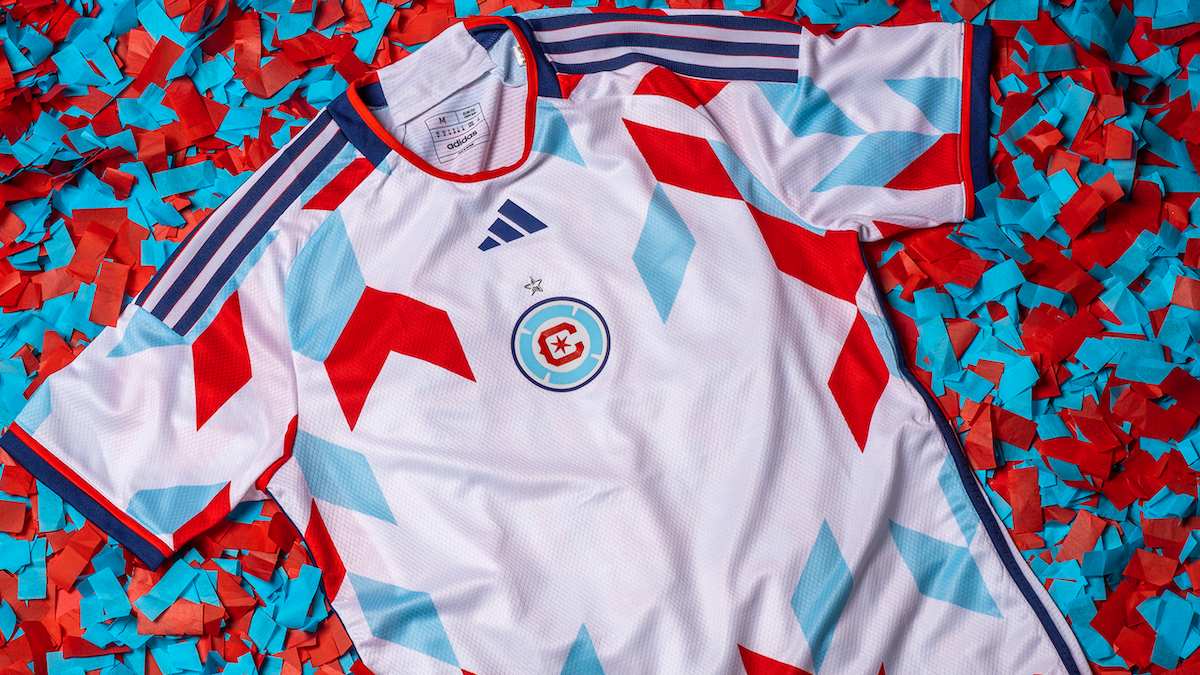 Off the Pitch
Turning to information off the pitch and quite possibly what has me most excited about the new season, their 2023 away kit is a thing of beauty. The chevrons in the matching colors of the Chicago flag accent the white perfectly. I can't wait to see a fury of goals and celebrations in this kit.
The Starting XI Flag Raising is a tradition that takes place every home match day. At Gate 0, 60 minutes before kick-off, Fire PA announcer Tico Fernandez will proudly announce the Eleven that will go out to secure the 3 points. As well as multiple theme nights throughout the season, the fan experience at Soldier field is something you for sure won't want to miss. 
For any ticket or general information on the season visit www.chicagofirefc.com.
Image Credit: Chicago Fire FC