Are you slowing down from the holiday season? Or are you ready to start your 2022 right? Check out the coolest January happenings varying from food, arts & culture, to nature and outdoor activities. Don't let the winter weather slow you down. Choose from over 20 things to do in Chicago this January and make your plans now!
Treat Yourself Chef Paul Liebrandt's Dining Experience at Smyth
177 N Ada St #101, Chicago, IL 60607
Titled A Tale of Two Cities, culinary powerhouse Chef Paul Liebrandt will jion forces with our favorite Smyth chefs and bring you a cultural clash. With two Michelin stars, Liebrandt is known for his fearless and innovative cuisine. After working in Paris and London, he moved to New York where he opened his internationally renowned restaurants Corton and The Elm.
The multicourse dinner is priced at $450 per person and an optional wine pairing is available for an additional $225. Reservations can be made via TOCK here. Proof of vaccination is required for all guests age five and older, and guests 16 and older must also present a valid photo ID. RSVP now available via Tock!
702 West Fulton Market Street, Chicago, IL 60661
Carnivale is hosting two Copa Carnivale dates this month on January 13th and 27th! This 90-minute extravaganza transports guests into the magic of the legendary Copacabana with a colorful Carnivale twist, delighting with world-class talent including Brazilian dancers, feathered showgirls, live music from an Afro-Brazilian band, acrobatic aerialists, and many more South American influenced performances.
The special series first launched in September and has been selling out ever since, so make sure you RSVP now!
112 W Hubbard St 2nd & 3rd floor, Chicago, IL 60654
Your favorite club Joy District Chicago is taking dining experience to a new level with their AirOtic Soireé experience. This brand new sensual burlesque-style circus cabaret is brought to you by world-class acrobats. Choose from ticket tiers and customize your experience.
GA tickets include prime viewing and two compensatory cocktails. VIP tickets starts with a private booth, one drink per person, and small bites. Bottles service and other add-ons available for higher tiers. Ticketes are available via Fever Chicago.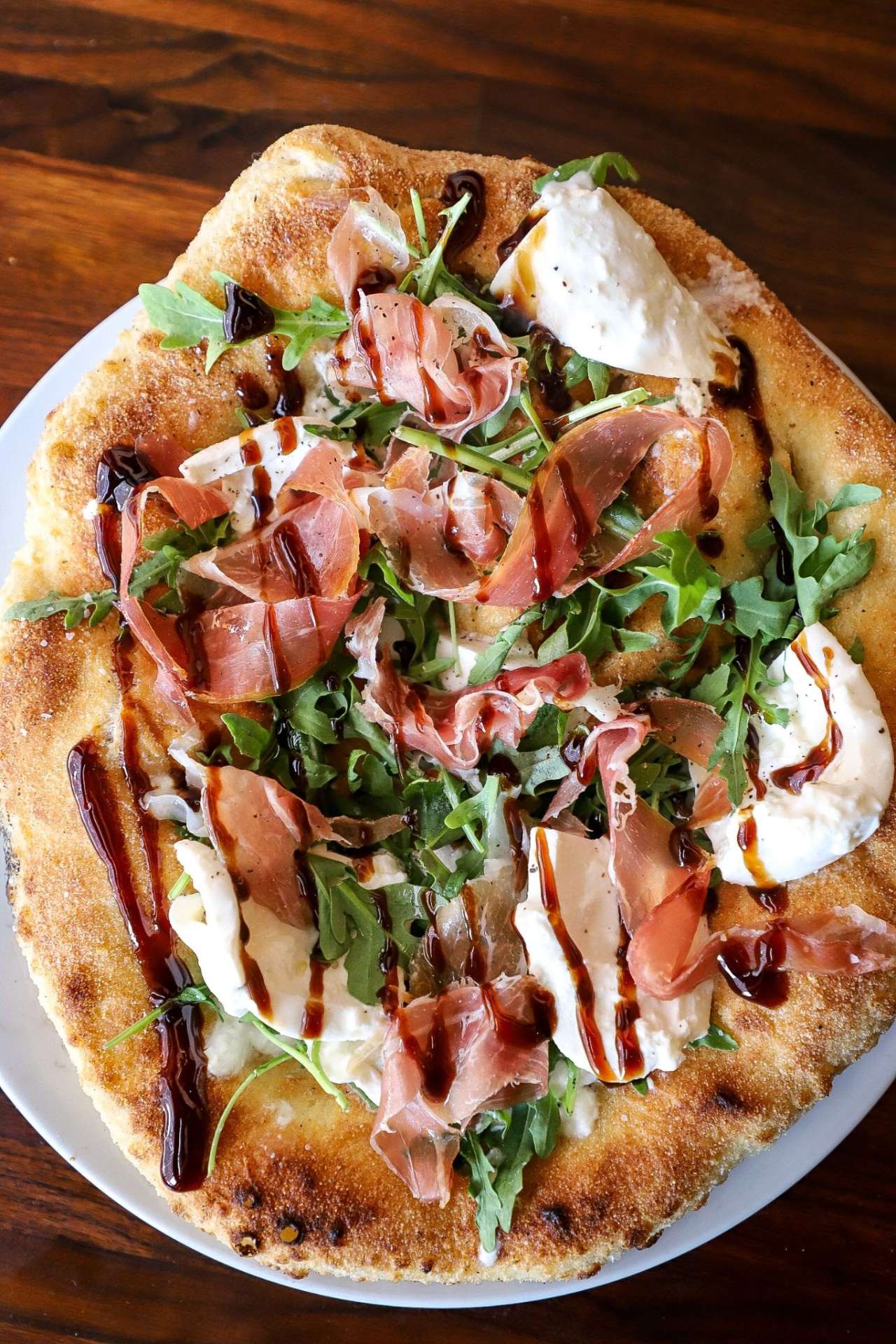 205 N Peoria St, Chicago, IL 60607
Who needs to accept a rose, when you can accept a pizza every Bachelor Monday starting January 3 at PB&J's Bachelor viewing party complete with food, wine and games that will not only have your hearts full, but your stomachs full as well.
Enjoy a fantastic half-priced special of select wine bottles that pair perfectly with truffle fries and our burrata and balsamic pizza, making it a perfect meal to watch your favorites fall in love. The viewing party will have fun Bachelor games as well as weekly prizes and special guests from the Bachelor and Bachelorette. Like it? Then let's put a ring on it!
2833 N Sheffield Ave, Chicago, IL 60657
Get out your time-turners! Replay Lincoln Park is expanding their limited-time pop-up, A Very Harry Christmas, to A Very Harry Winter! This pop-up has expanded into the upper bar, featuring new custom artwork and several fun photo opportunities with iconic destinations, characters and objects from the popular series. There are also some hidden Easter eggs that only Harry Potter mega-fans will spot, like Dobby looming somewhere in the distance. This event and all of the games are free, with no reservations, tickets, or tokens required.
109 W Hubbard St, Chicago, IL 60654
Looking for that awesome Korean restaurant with killer drinks and club vibe? Miki's Park is where you need to go. Bringing authentic Seoul taste to Rivernorth, Miki's Park is here to serve you from happy hour to a full dinner to a late party night out.
On weekends, Miki's Park offers a full bar with Soju (yup, why we'll be there!), live DJ, and late night bites to keep that dancing energy going. Doesn't this sound like the perfect night out to you?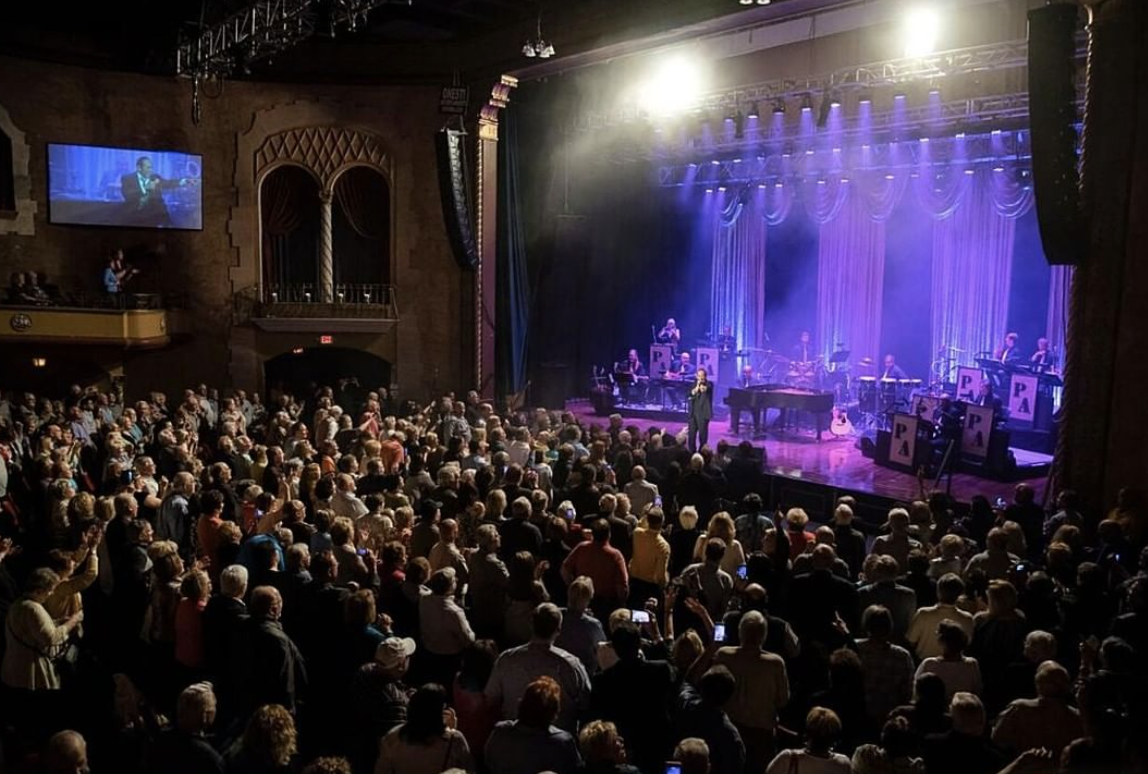 Take a Daytrip to St. Charles
Did you know? St. Charles is super duper cool. From performing arts, to well-hidden dining gems, to a wide variety of artisan shops and local art, this suburban town has so much to offer! Therefore, if you're looking for things to do in Chicago in January, we highly recommend a daytrip out to St. Charles — and make sure you check out the breweries and wine houses!
If you're curious to see with your own eyes what St. Charles has to offer, follow us on Instagram and stay tuned for our "A Day in St.Charles" livestream on Saturday, Jan. 22nd!
360 Historical Ln, Long Grove, IL 60047
Our beloved Buffalo Creek Brewing is taking a page out of its German-rooted handbook with its Alpine Biergarten concept. The brewery has transformed its picturesque grounds into an alpine winter retreat for those who want to drink beer like they do in Europe during the winter or those who simply prefer to stay socially-distanced outdoors.
Throughout the month of January, there will be concerts, trivia nights, and Yoga & Beer Happy Hours. Buffalo Creek Brewing is also releasing two new beers this month, so don't forget to come check it out!
Celebrate National Hot Chocloate Day (or Week!)
National Hot Chocolate Day is January 31, but why not turn it into a week-long celebration? Heck, make it a month if you want to. We might as well do that. Stay tuned to your favorite cafe's social media for more information. Our recommendations include JoJo's Shake Bar, Stan's Donuts, and Beatrix.
Oh, by the way — on February 5th, the historic downtown Long Grove is doing its annual Cocoa Crawl from 11AM – 4PM. Will we see you there?
You know the question we get asked a lot? "What are the real good spots in Chinatown?" (If you didn't know that yet, our managing editor was originally from China – now you know why people come to us for insider's tips!)
Well, now you can try all the best spots in one sitting with the Chinatown Lunch Tour! The tour includes 5 sit-down delicious meals and tastings including etiquette and pageantry demonstrations of ancient Chinese culture and customs. The food varies from Hong Kong Dim Sum, spicy Szechuan dishes, sweet milk egg tarts, to authentic bubble tea.
If you haven't checked out Chicago's Igloo dining trend, you are missing out! While the weather is still cold enough, don't miss your chance to feel the delight of dining inside a giant clear bubble.
151 W Randolph St, Chicago, IL 60601
Don't miss out on this perfect family activity! We think you should go with your best girlfriend too, because when you think of it, isn't it such a cute musical to watch with your BFF as well? Frozen the Musical is only running until January 22nd, so this month really is your last chance to have this unforgettable life experience!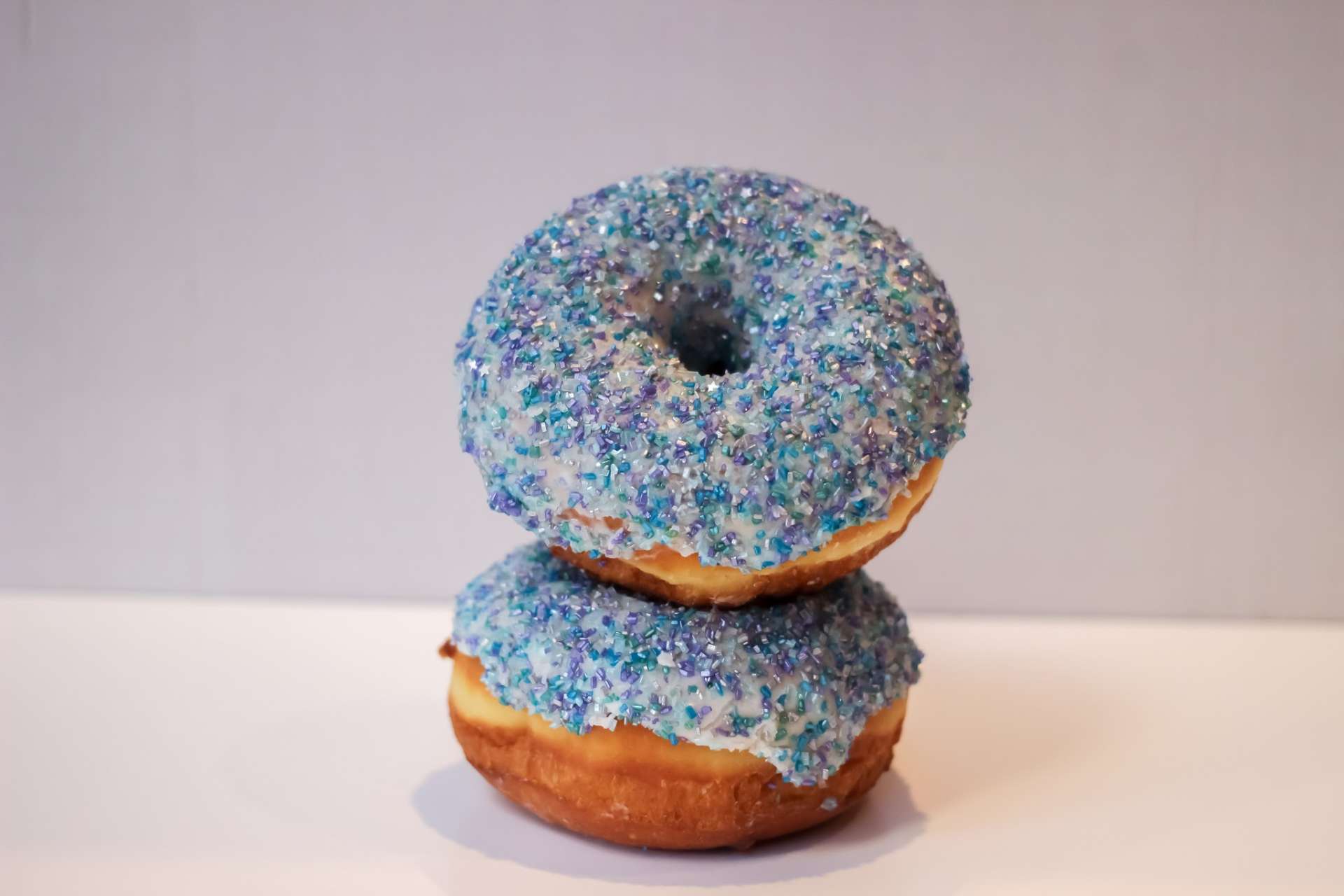 After singing along to all your Disney's Frozen favorites, stop in to the nearest Stan's Donuts & Coffee for their specialty "Let It Dough" donut that will have your tastebuds singing with every bite! While the powerful sisters, Anna and Elsa, have taken over Chicago's theater district, Stan's has created a donut with just as much sparkle as being Arendelle to make you feel like royalty.
Customers who order the "Let It Dough" donut will also get access to a limited-time discount for the Broadway show. This donut will be available from January 4 to January 22, making Stan's the perfect stop for a sweet treat before going to see the highly reviewed Broadway play.
401 N Franklin St, Chicago, IL 60654
Now that we're talking about donuts… Have you heard about Chicago's Underground Donut Tour? This tour is for anyone who truly enjoys donuts. At each location, you'll be able to try a curated sample of one of that location's best donuts. Many locations offer vegan, gluten or nut free options.
Tours can be booked at various times from Thursdays to Sundays. Since tour locations vary by day, be sure to reach out if you want to visit a specific location! Ticketes are available via Fever Chicago.
Have you seen the new Matrix yet? No? That's okay. We haven't either! That's why we put together this list of theaters showing the Matrix, and many other interesting films, mainstream and indie. Take a night off and grab some friends. Let's go see Matrix and talk about humanity's future!
1130 W Monroe St, Chicago, IL 60607
How could we not talk about art when we look at things to do in January in Chicago?
This month, you're given 1 minute inside the Yayoi Kusama Let's Survive Forever Infinity Mirror Room — a time guideline instituted by Kusama herself! Other exhibitions available at the WNDR Museum include AMES playing with optical illusions; ANTIBODIES, an interactive experience that mimics this phenomenon and creates a similar virtual get-together; and the favored WNDR Light Floor made of 100s of motion sensored LED panels.
We've just talked about the fascinating exhibitions at the Field Museum, and here comes the good news! Throughout this winter season, Chicago residents can enjoy free admission Wednesdays at Field Museum. On these days, you get free access to the general exhibition. You can also use these days to check out special ticketed exhibitions or a 3D movie with a discounted Discovery or All-Access Pass.
For more information on free admission days, visit their website.
19 Oakbrook Center, Oak Brook, IL 60523
For the first time, world famous Royal Photographers, Anwar Hussein and his two sons Zak and Samir, will share collections of their original images and the intimate, never-before-told stories behind them. The Husseins collectively spent four decades working side by side with the iconic Princess and her family and will reveal what they witnessed first-hand, both in public and private moments.
Tickets for "Princess Diana Exhibition: Accredited Access" are availabe via Fever Chicago.
Smash Monsters with Golf Balls at Five Iron Golf
108 N State St Unit 200, Chicago, IL 60602
Have you always wanted to give golf a try? The new Five Iron Golf location at Block 37 will give you the most beginner-friendly introduction into golf with their monster hunting game. Yes, you've heard it right. You hit monsters with golf balls and slowly get better at your skills.
But, if you're a hardcore player, come hang with the other veteran golfers and see for yourself why everyone is falling in love with this place. We kid you not — there are some serious games going on at Five Iron Golf every day that we can only watch and wow!
108 N State St suite 420, Chicago, IL 60602
If your New Year's Resolution included getting fit, try bouldering for a change! Any boulderers will tell you how supportive and welcoming the community is. There is no shaming or imposter syndrome here. You'll have the best time in your life. And First Ascent is the perfect place to get started! They have guided climbing sessions and amazing packages for individual members and fmailies alike.
For more information, check out their membership page!
2525 N Elston Ave, Chicago, IL 60647
Axe throwing is fun. Sure. But have you tried Kanya Lounge's new rage room?! Let's be honest. How many times have you wanted to smash that darn copier in your office that clearly has an attitude problem? Or your own laptop on those WFH burnout days? Well my darling, here's to wish comes true.
Purge Rage Rooms at Kanya Lounge is an exclusive 2 story adult playground with 3 unique custom made rage rooms. Rage Room packages begin at $98. The basic package covers 30 minutes of play for 2 people, 1 premium item (such as a monitor!), 1 small item, and a mix of 7 standard items.
Reservations are available here.
Finally, in response to the new vaccination mandate, for you to actually enjoy the things to do in January in Chicago, you'll need to get fully vaccinated first. Besides your regular vaccination stations, such as community health centers, CVS, and Walgreens, there will also be more pop-up vaccination stops across the city throughout this month. Let's all put in our share of work to keep everyone safe, and most importantly, our city open so we can all have fun!
Featured Image Credit: WNDR Museum