Valentine's Day is almost here. If you're still finishing up planning, check out our fool-proof V-Day gift guide from our editor's favorites for all kinds of Valentines. Meanwhile, here is the only list you'll need to plan a romantic dinner in Chicago on Valentine's Day! After all, it's never a good celebration until you wrap the night up with some of the best food Chicago has to offer and a few craft cocktails — don't you agree?
2824 W Armitage Ave, Chicago, IL 60647
This Valentine's Day, grab your lover to embark on a journey through the cuisine of Northern Italy at Logan Square's beloved neighborhood restaurant, Osteria Langhe. Guests can start their evening at this notably romantic spot with a toast from Osteria Langhe's selection of wines exclusive to the Piemonte region curated by experienced Wine Director Aldo Zaninotto before diving into a delectable four-course prix fixe menu.
With up to three options per course, the menu highlights signature dishes and traditional fare including the hearty Pansotti with crab, ricotta, pepper ragu and chives and the Coniglio, a prosciutto wrapped rabbit loin with pork belly, mushrooms, creamy polenta and Fontina Val d'Aosta cheese. For dessert, guests can opt to indulge in the Panna Cotta made with cherry red wine reduction, whole cherries, hazelnuts, and topped with a chocolate straw or an Eclair with white chocolate pastry cream, and garnished with pink chocolate crispy pearls.
8 W Maple St, Chicago, IL 60610
This Valentine's Day, couples aiming to spoil can kick off their evening flirting over a bottle of bubbles selected from the restaurant's robust, expertly-crafted list, while indulging in Chef Danny Grant's signature, show-stopping Fire-Roasted Seafood Tower or selections of premium caviar sourced from across the globe. Along with a curation of high-quality steak and seafood dishes, including several large format options meant for lovebirds to share, guests can treat their significant other to the evening's exclusive special plate— a Risotto Frutti de Mare, featuring all notches of luxury like buttery Maine lobster, king crab, scallops and saffron emulsion. Whether you dine upstairs, on the patio, or at the bar, for a good time this Valentine's Day… call Maple & Ash.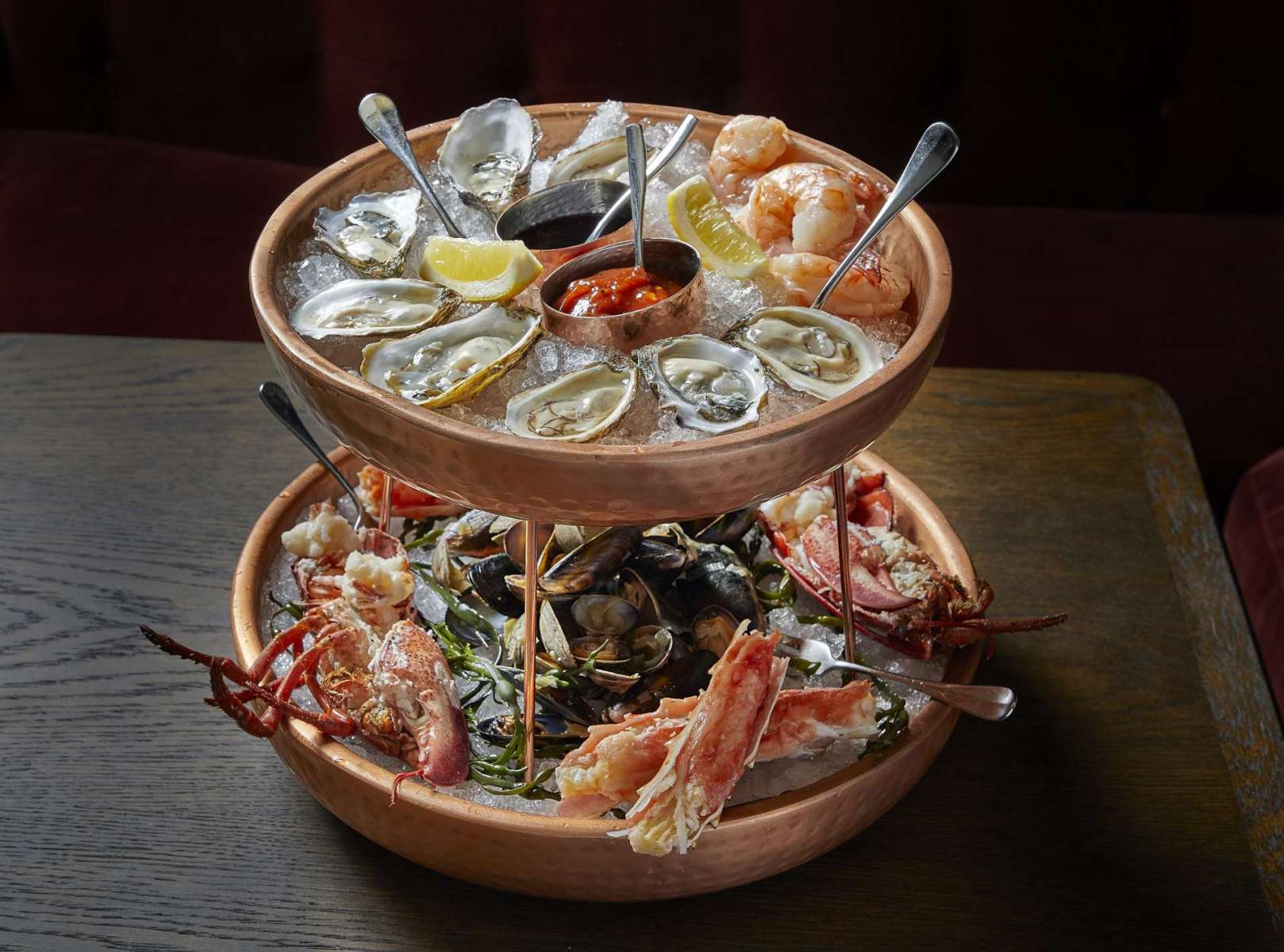 224 N Michigan Ave, Chicago, IL 60601
Start your evening off with a few seafood selections from the raw bar and a complimentary glass of Moet Champagne before diving into the evening's specials which include a colorful Bouillabaisse overflowing with salmon, shrimp, scallops, and lobster and a 22oz Dry Aged NY Strip for two served with a trio of sauces such as sauce Périgueux made with madeira wine and truffles. Cap off the night with a classic French dessert like Creme Brûlée and a pour of dessert wine before stepping out of France and back into the heart of the city.
118 W Grand Ave, Chicago, IL 60654
On Tuesday, February 14th, guests can celebrate Valentine's Day by transporting themselves to the beautiful mountains of Peru with Tanta's 4-course menu experience. For $65/person, guests can indulge in Peruvian favorites such as their Tiradito Lujurioso (White Fish Sea Urchin), Smoked Salmon, and more! One of Tanta's expert servers will help you navigate the menu, detailing the inspiration and background behind each dish. Reservations can be made via OpenTable.
540 Michigan Ave, Chicago, IL 60611
Go all out for your sweetheart with the Mad About the Magnificent Mile package featuring a 1-night stay in the Marriott Mag Mile's exclusive Presidential Suite with floor-to-ceiling windows, a wet bar, a kitchen, and a pool table. The package includes a decadent 6-course meal at our Chef's table in Reviver, exclusive couples robes, breakfast for two at Harvest, early check-in and late check-out, plus, VIP tickets for a private gondola ride on the Centennial Wheel at Navy Pier.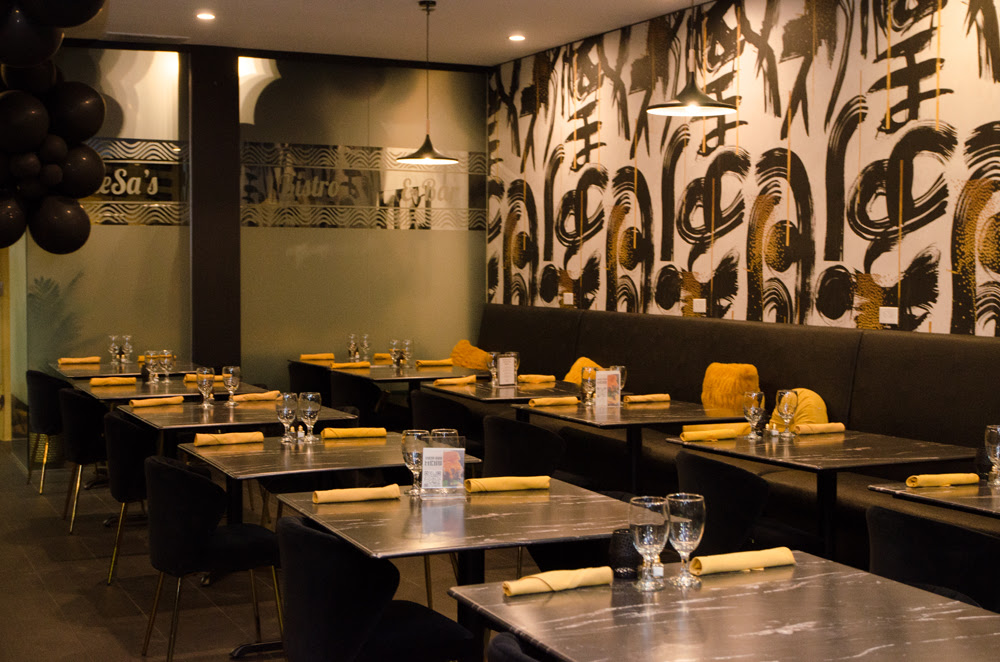 3235 W Addison St Suite C, Chicago, IL 60618
The new CheSa's Bistro & Bar is celebrating true love with a special 3-course prix fixe Creole and Cajun Valentine's menu that will be available Tuesday February 14 through Thursday, February 16. The price is $59 per person excluding tax, gratuity, and beverage. Everything is delicious and 100 percent gluten-free! Enhance your delectable celebration of love with specialty cocktails, wine, or beer from CheSa's full-service bar.
1436 N Ashland Ave, Chicago, IL 60622
In Mexico, Valentine's Day is also celebrated on February 14 but is officially titled El Día del Amor y la Amistad (The Day of Love and Friendship). Guanajuato Restaurant & Tequila Bar, a Northshore favorite, is featuring a special cocktail – Passion Bubble Margarita, love potion with strawberry and raspberry, champagne, tequila, orange liquor and "lots and lots of love." In addition to Guanajuato's special heart shaped churros, it offers rich gluten-free flourless brownies and other yummy house-made desserts.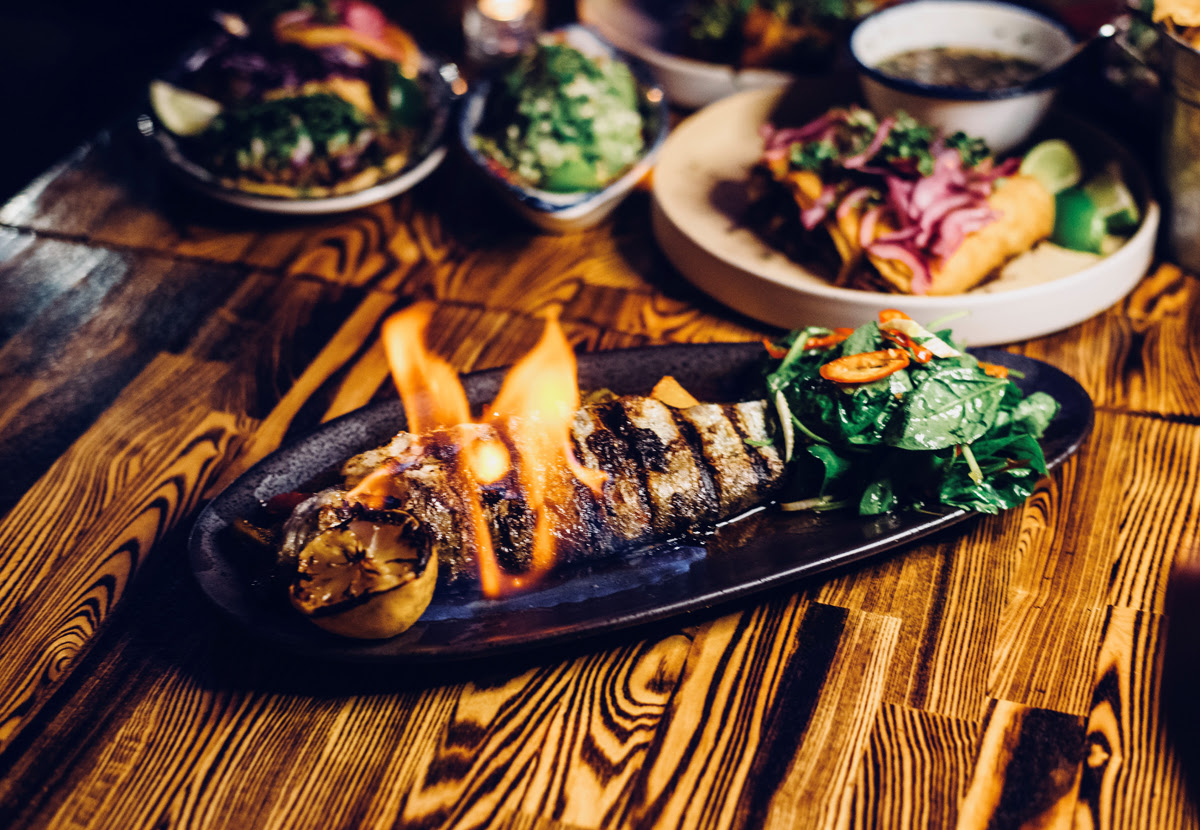 1726 S Racine Ave, Chicago, IL 60608
La Luna, the beautiful and colorful Mexican restaurant with artsy takes on traditional Mexican recipes, will surpass its always excellent Mexican fare with a special six-course prix fixe Private Chef Dinner for Día de San Valentín on Tuesday, February 14. The Dinner will be hosted upstairs in the beautiful second-floor party room. In the main dining room the regular menu along with Valentine's Day specials will be available.
Curated by Chef Marco Colin, the Private Chef Dinner menu will feature five savory courses and a surprise dessert. The price of this special dinner is $95 per person plus tax and tip. Wine and cocktail pairings, curated by Karla Maria, will be available for an additional $40 per person.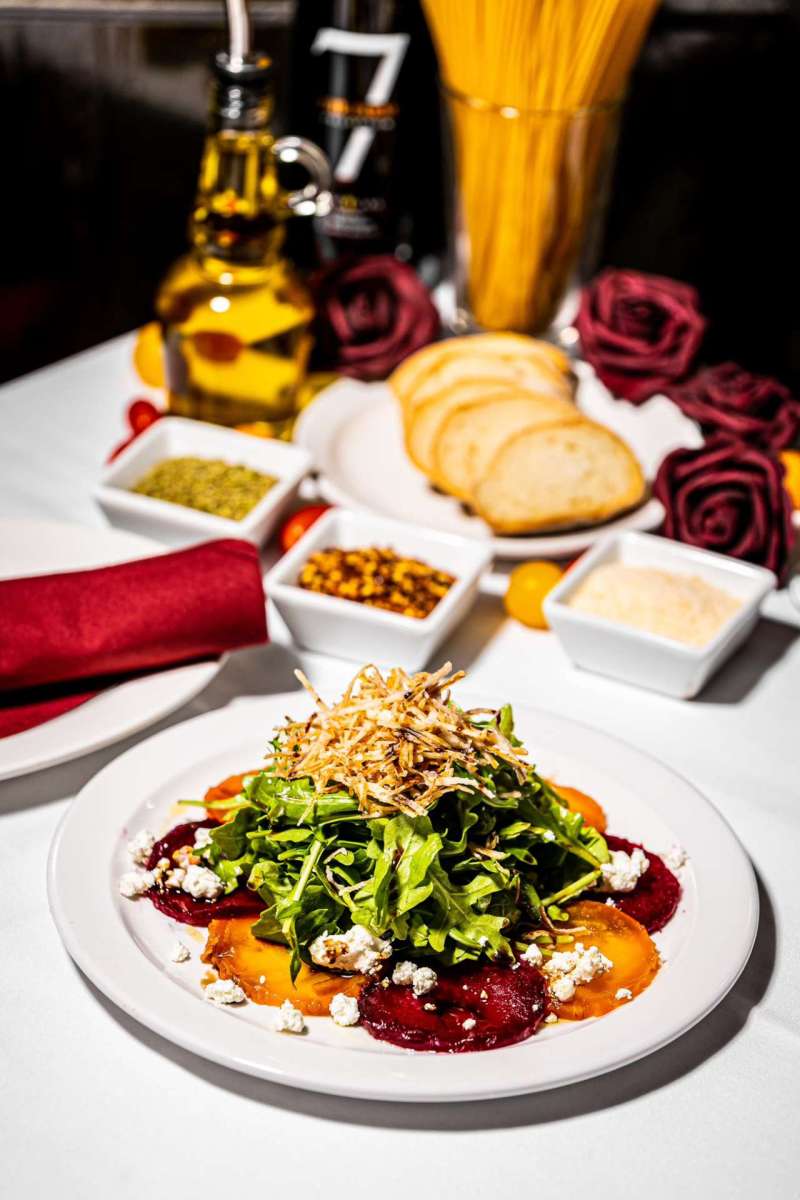 The recently reopened (summer 2022) neighborhood favorite Café Bionda, features an intimate dining space for diners to celebrate their love this Valentine's Day. The special Valentines Week menu offers a 6-course classic Italian dinner, with optional wine pairing, and is available Friday, February 10 thru Sunday, February 19.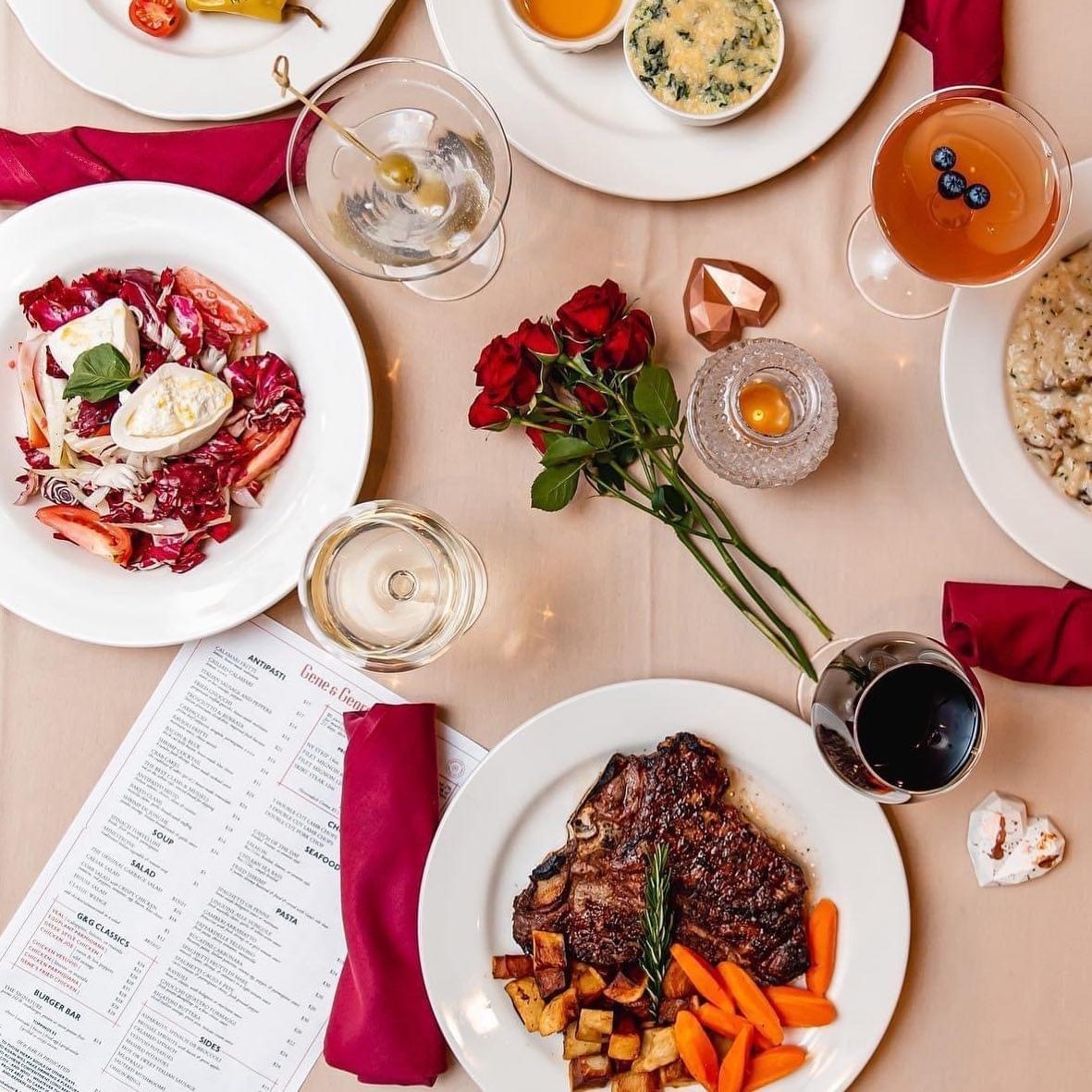 Chicago's most beloved and iconic 81-year-old steakhouse is offering a special Valentine's Day menu for two, featuring a fennel, orange, and arugula salad; Risotto with fresh blue oyster mushrooms and asparagus, homemade heart-shaped ravioli with stuffed crab, and shrimp bisque sauce; surf & turf served a center cut filet with lobster tail with real asparagus and mashed potatoes; homemade white chocolate mousse, and two glasses of champagne.
739 N Clark St, Chicago, IL 60654
This Valentine's Day, take a seat at LIVA at Chicago Winery for a fine wining-and-dining experience, Wine is for Lovers. The experience includes a five-course dinner from Executive Chef Andrew Graves for $160 per person, plus specialty cocktails and Chicago Winery wine pairings for an additional $55. The menu will feature shareable plates, including Oysters on the Half Shell, Duo of Ribeye and Wild Mushroom Stuffed Eggplant Involtini. After, guests can drift over to Chicago Winery's Tasting Room for one of the most tried and true romances – wine and chocolate! This experience is an additional $49 per person. Bookings can be made on OpenTable.
1133 W Randolph St, Chicago, IL 60607
Add an Italian twist to your Valentine's Day celebrations this year. Gioia in West Loop is offering a set, three-course menu for $110 per person featuring a selection from its regular menu and specials for each course. The antipasto special is Aragosta, featuring lobster terrine, smoked cauliflower, Oscetra caviar, watercress and cured organic egg.
For the pasta or secondo course, the specials include Tagliolini featuring squid ink tagliolini, crustacean and seafood medley with tomato Datterini sauce and artichokes, as well as Tonno Tonnato, a seared ahi tuna with creamy tonnato sauce and roasted baby winter vegetables. And leave room for the dolci special – Tonito al Cioccolato, a chocolate soufflé with pink grapefruit, Campari granita and Moscato mousse. There will be three available seating times at 4:30, 6:30, and 8:30 PM, lasting for two hours each.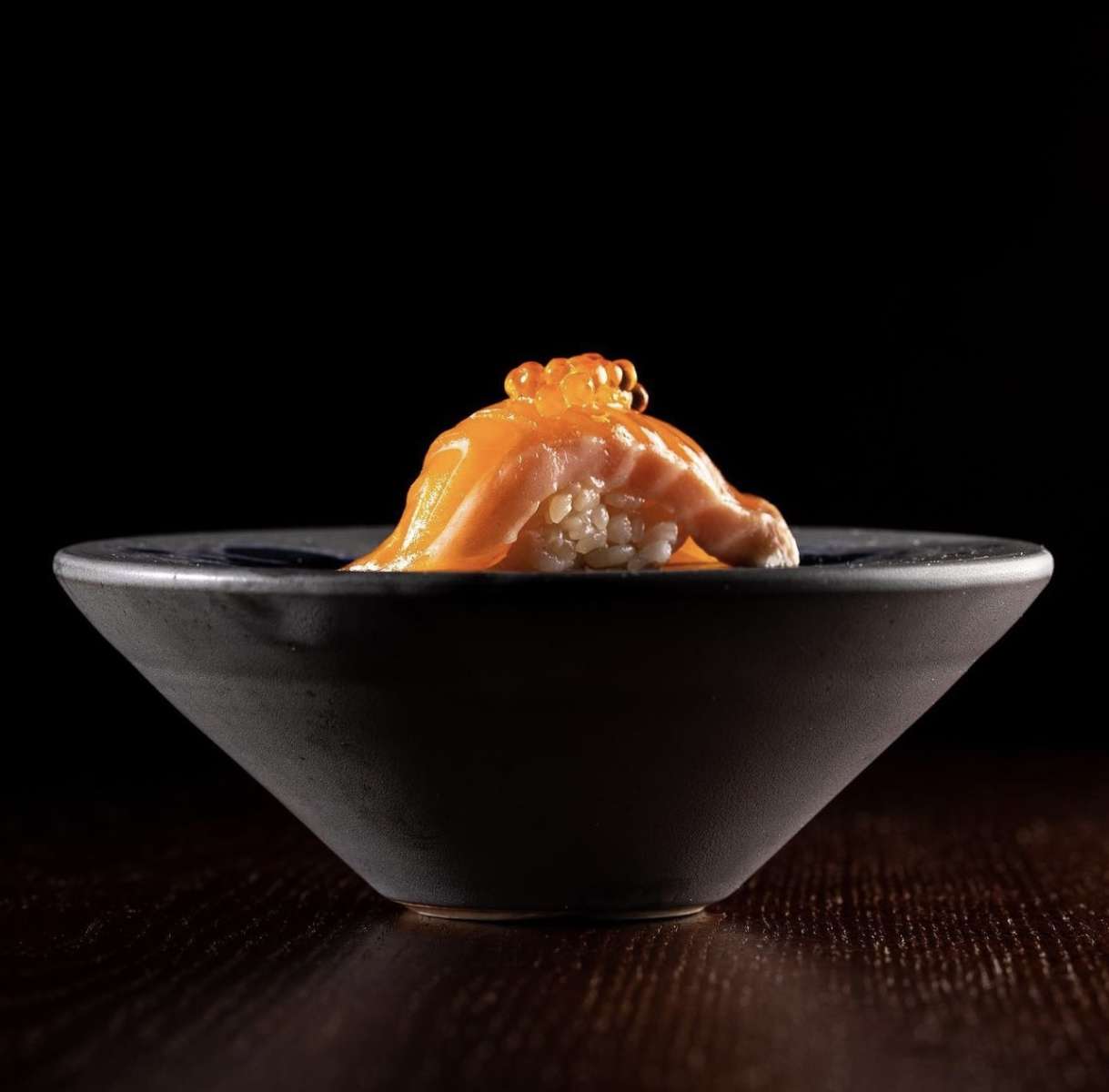 1134 W Washington Blvd, Chicago, IL 60607
Celebrate Valentine's Day with an intimate sushi dinner in the heart of West Loop. The Press Room is inviting Chef Jordan Dominguez into its kitchen to prepare a 15 course Omakase Experience for $150 per person with an optional $60 per person beverage pairing, including two glasses of wine, one specialty cocktail, and one sake. There will be two seating times at 5:30PM and 7:30PM for an hour and a half each. Only 30 people can reserve spots for each seating, so grab tickets for this one-of-a-kind experience for you and your love bird (or your galentine) fast! Tickets are available for purchase here.
Indulge in a four-course dining experience curated by Culinary Director Chef Joe Flamm and team. Valentine's Day dinner begins with the fan-favorite tuna crudo and progresses to decadent black truffle cappelletti and 45 day dry-aged New York Strip. Reservations are available on Tock.
This Valentine's Day, experience a one-of-a-kind tasting menu experience from Chef Tomaska and his wife/partner, Katrina Bravo. At Esmé, diners can enjoy an evening of romance and indulge in a whimsical Michelin-starred tasting menu inspired by the artwork of Amanda Love. To enhance your date night experience, a selection of luxury supplements will be available to add-on.
Celebrate Valentine's Day at Jaleo Chicago with a special tasting menu for two at $125 per person featuring Spanish classics and Chef José Andrés signature dishes like the Caviar Cone with Osetra caviar, Ferran Adria liquid olives, Jamon Iberico, Head on Prawns with garlic and extra virgin olive oil, and Pan con Chocolate. This year, the tasting menu will run from February 10-14, giving guests a few extra days to savor in the Spanish romance.
This Valentine's Day, enjoy a special multi-course dinner from Chef Andrew Zimmerman at the Michelin-starred restaurant. To start, diners will  enjoy a series of amusements such as Char Siu Foie Gras Dumpling, Golden Kaluga Caviar Pommes Souffle, and more. To follow, diner's will enjoy a four-course menu that include classics such as the Roasted Crab Chawanmushi, Sourdough Cavatelli, Hay Grilled Beef Striploin, and more. When making a reservation, guests can also pre-select wine pairings ($59pp) or pre-order Champagne (both by the glass and by the bottle) that will be poured immediately on guests' arrival.
Travel around the world without leaving the city of Chicago this V-Day! At Proxi, Chef Andrew Zimmerman combines two of his great loves: travel and cooking. Inspired by street food but not restrained by it, his menu wanders freely through Asia, India, Mexico and beyond but still feels completely at home in Chicago. This Valentine's Day, enjoy the four-course Chef's Menu featuring dishes such as Tater Tot Chaat, Coal Roasted Scallops, Grilled Lamb Satay, Foie Gras Steamed Bun, and more.
This Valentine's Day, sip and savor with the ones you love at Raised located at Renaissance Chicago Downtown Hotel. This hip, urban rooftop is a romantic place to celebrate the day of love, offering year round indoor and outdoor seating with fire pits, heaters, and cozy outdoor couches. Raised will serve a three course menu featuring aphrodisiac favorites like Grilled Oysters, entrees such as Scallops and Sumac Glazed Duck Breast, and a decadent dessert of Fragnosa Tart.
Featured Valentine's Day cocktails will also be served like the They Love Me made with Bombay Bramble Gin, Giffard Banane du Brésil and Pineapple Puree as well as the They Love Me Not made with Rhine Hall Cherry Brandy, Greenbar Poppy Amaro, Licor 43, Lemon and Honey Syrup. Raised provides guests with the flexibility of open seating so your date night can be spontaneous!
Featured Image: La Luna