Do you know? Not only is CRW the best time to explore classic Chicago restaurants, it is also a great opportunity to discover your new favorite! If you didn't know, we have a bunch of first-time participants this CRW, some coming in with a reputation around the block, others completely new and ready to take their spot. Without further ado, here are 12 new restaurants in Chicago that are participating in CRW for the very first time. Let us know what you think of them!
2200 N Clark St, Chicago, IL 60614
For the first time, diners can enjoy a special three-course menu from the Michelin-starred restaurant. On the menu, indulge in their signature Flamin' Hot Cheeto and choose between Butternut Squash Soup or Mushroom Conserva. For the third course, diner's can also choose between Trout with New Zealand Spinach, Carrot, and Sauce Normandy or Wagyu Pithiever with Beet and Balsamic. Additionally, guests are more than welcome to add on additional bar menu items along with beverage offerings.
1924 S State St, Chicago, IL 60616
An Italian eatery known for its signature martini list, Cafe Bionda is a Chicago classic — and this year, they're participating in CRW! Guests can enjoy a three-course dinner for $42 per person, with the option to add on house wine ($40) or specialty high end wine ($80). Choose from appetizers like Smoked Salmon Cannoli, Fried Calamari; main dishes such as Short Rib Ravioli, Baked Baccala (GF), or Rigatoni alla Vodka (V), and classic desserts such as their beloved tiramisu.
65 E Adams St, Chicago IL 60603
Recently debuted at the Symphony Center, Forte Restaurant is quickly gaining popularity thanks to its elevated dining experience. This restaurant week, diners can choose three dishes from Forte's special menu for $59 per person. Try their classic Mezza Plate with whipped feta, dolmas, and pita, Pappardelle with meat ragu, parmigiano-reggiano, and the olive oil cake!
838 W Randolph St, Chicago, IL 60607
A bold, entertaining, and vibrant addition to the Fulton Market District, HIDE + SEEK is nothing like your cookie-cutter new restaurants popping up all over the city. Focusing on making everything sharable so guests can enjoy a truly intimate dining experience, this is definitely one of the new restaurants to try during CRW 2023. Dinners can explore a unique four-course dinner menu for $59 per person, choosing from Burrata with beets, tarragon pesto, pistachio gremolata, and sourdough; Campanelle with garlic crem, corn, guanciale, marinated tomato, and espelette; Grilled Oysters with urfa chile butter and parmasean; Spanish Octopus with romesco, marble potatoes, caper berries, and spanish olive oil; and Malabi with coconut milk & rosewater pudding, raspberry rose syrup, and pistachios, and more.
738 W. Randolph St., Chicago IL 60661
The boundless Japanese dining experience situated on Restaurant Row, Komo, has fast become of Chicago's hottest reservations to snag! Executive Chef Macku Chan showcases a new dimension to his cuisine, combining seasonal ingredients for a modern take on a traditional Japanese meal. Each dish is as creative as it is playful. The restaurant will be offering two special menus for dinner, three courses for $42 and five courses for $59.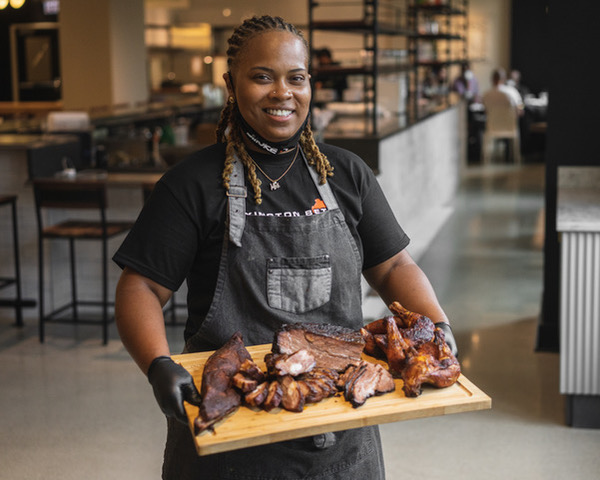 756 E 111th St, Chicago, IL 60628
As seen on The Food Network's CHOPPED "Playing With Fire" season in 2021 as a judge/contestant, on Food Network Canada's FIRE MASTERS, and when Good Morning America named Lexington Betty Smokehouse "The Best BBQ in Chicago", acclaimed Chef and Pitmaster Dominique Leach invites guests down to the South Side of Chicago for a lip-smacking lunch for this year's Restaurant Week.
Choose your own BBQ adventure with three courses featuring options like a Salmon Burger Slider or Wagyu Dog "Chicago Style" Slider (first course), Beef Brisket Gouda Macaroni or a Rib Tips & Wagyu Beef Andouille Sausage combo (second course), and a sweet finish of either Banana Pudding or Peach Cobbler. Available for lunch service only ($25 per person).
739 N Clark St, Chicago, IL 60654
As one of River North's trendiest new restaurants, LIVA at Chicago Winery is participating in Chicago Restaurant Week with a mouthwatering four course dinner that includes dessert. This shareable dinner features dishes like Smoking Goose Capicola, Potato Croquettes, Smoked Fish Dip, Smoked Pork Hoc, Lamb and Squash Sugo, and more. For an additional $20 per person, diners can enjoy a paired wine from the restaurant's winery with each course.
Luella's Southern Kitchen
712 N Clark St, Chicago IL 60654
There are plenty of Cajun restaurants in Chicago,  but rarely do they leave as strong of an impression as Storyville did right after their opening. So, of course we're putting them as one of the top new restaurants to try this CRW the moment we realized they're participating. This NOLA gem in Chicago will be offering a three-course prie fixe menu for $42 per person, featuring NOLA cuisine icons such as Catfish Nuggets, Boudin Balls, Jambalaya, Sweet Beignets, and more!
401 N Morgan St, Chicago, IL 60642
If you're looking for a new restaurant to try this CRW, try Tabu. Defying culinary traditions and serving dynamic pop-art on a plate, Tabu offers a four-course dinner menu for $42 per person with house-made tortilla chips and diner's choice of salsa or guacamole to kick things off. Second-course plates are served in half orders and diners can choose between Cornbread with Morita honey, Corn Fritters with Tajin aioli and chives or crispy Lobster Flautas served as taquitos with smoked gouda, lime serrano crema and red cabbage. Chef Roman's globally inspired tacos, Chicken Romesco and Rattlesnake Burger make up the third course, served in hand-pressed tortillas. Dessert choices include Tres Leches Bread Pudding or America's best Churro Bites that come with a spicy surprise.
Tabu is also offering a brunch menu for $25 per person this Chicago Restaurant Week.
Trivoli Tavern
114 N Green St, Chicago, IL 60607
Surround yourself with Trivoli's old-world, dark-wood interior and explore their three-course CRW menu for $59 per person. Choose from Coconut Shrimp, Baby Artichoke Gratin, Crispy Fried Chicken, Vodka Rigatoni, and more, and finish the experience with the classic Strawberries & Cream.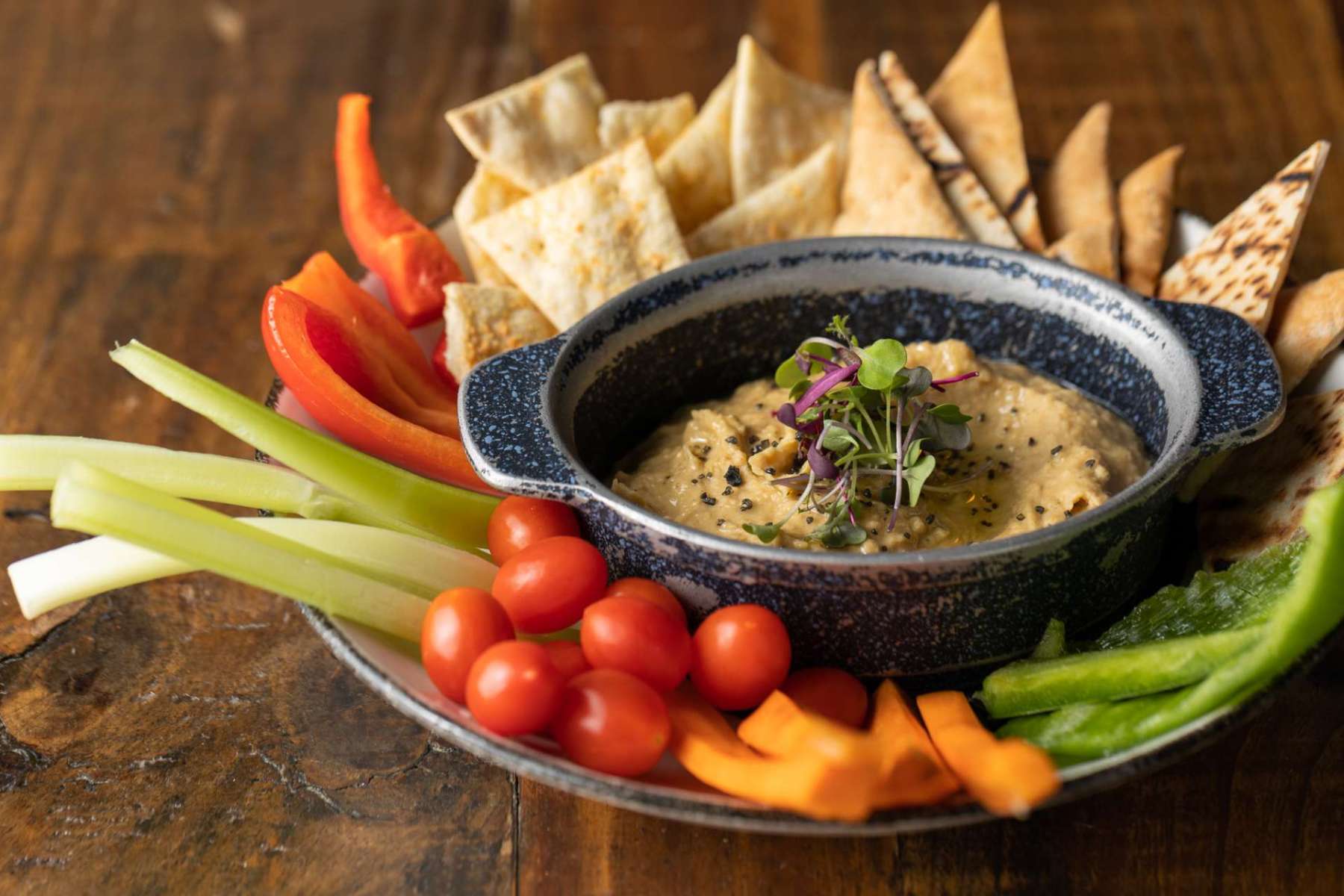 1252 N Wells St., Chicago IL 60610
Uproar Chicago will participate in Chicago Restaurant Week from January 20 through February 5 with a four-course prix fixe dinner menu for $42 per person, available for dine-in.
Guests will choose an item from each menu section including a Snack, Shareable, Entree and Dessert. Highlights from the menu include the Whipped Feta with kalamata olives, evoo, sumac, grilled and crispy pita, a Truffle Mushroom Flatbread with parmesan, mozzarella, Boursin, wild mushroom and truffle oil, a grilled ribeye Steak Skewer with house chimichurri sauce, Da Smash Burger with two smash patties, house dijonnaise, American cheese and pickles, and the Apple Crisp with fresh apples, cinnamon sugar, oatmeal crisp, vanilla bean ice cream and caramel sauce.
Featured Image: Uproar