If you want to get away from skyscrapers and the concrete jungle, consider recharging your batteries in Humboldt Park. This neighborhood is known for it's sprawling green spaces and peaceful nature. And now is the perfect time to visit as the Fall season takes over and leaves start changing color. Not sure where to start? Knock these activities off your list!
1400 North Sacramento Ave. Chicago, IL 60647
This 207-acre park was named after Alexander von Humboldt, a German naturalist and botanist. Here you'll find lush greenery, a lagoon (that was one home to Chance the Snapper!), several sculptures, a museum, a boathouse plus lots and lots of relaxation.
1805 N Ridgeway Ave. Chicago, IL 60647
What was once an abandoned trail line is now The 606. This 2.7-mile long trail brings together arts, history, design, trails for bikers, runners, and walkers, event spaces, alternative transportation avenues, and green, open space for neighbors, Chicagoans, and the world. If you're into skating, you'll also find plenty of Chicago skating/shredding groups that meet up at the 606.
1400 North Sacramento Ave. Chicago, IL 60647
Located in Humboldt Park, this historic museum is focused on the promotion, integration and advancement of Puerto Rican arts and culture. Their exhibitions and programming are designed to elevate the visibility of Puerto Rican arts with temporary collections from the late 18th-century through today.
2620 W Division St. Chicago, IL 60622
This organization features actors, designers, and producers dedicated to telling their community's stories. They create innovative and accessible theater that challenges Eurocentric styles and training. Browse upcoming shows and get tickets here!
2459 W. Division St. Chicago, IL 60622
Local resident and professional tour guide, Eduardo Arocho, created the Paseo Boricua Tour Company to share the story and experience of Paseo Boricua with his community. Book your tour today for a 90-minute, thought-provoking, educational, and culturally enriching experience.
1400 N. Sacramento Ave. Chicago IL 60622
Built by Norwegian firm of Michaelsen & Rognstad in 1928, this stunning field house features both Tudor and Georgian style decor. The historic building hosts many events with sprawling space, terrazzo flooring, and thoughtfully designed plaster ceilings.
1108-1110 N California Ave
Chicago, IL 60622
Explore one of Chicago's newer cocktail bars with an indoor space built for finer things in life and an outdoor space built for your relaxation. With cocktails like the Honeydew Crusher and Spanish Rose, there's something for everyone at this hip spot. 
1105 N California Ave. Chicago, IL 60622
You know Chicago is no short of amazing thrift stores for vintage finds. If you're in Humboldt Park, stop by Vintage Quest to peruse rows of records, furniture, home decor, artwork and oddities from the 1930s to 1970s.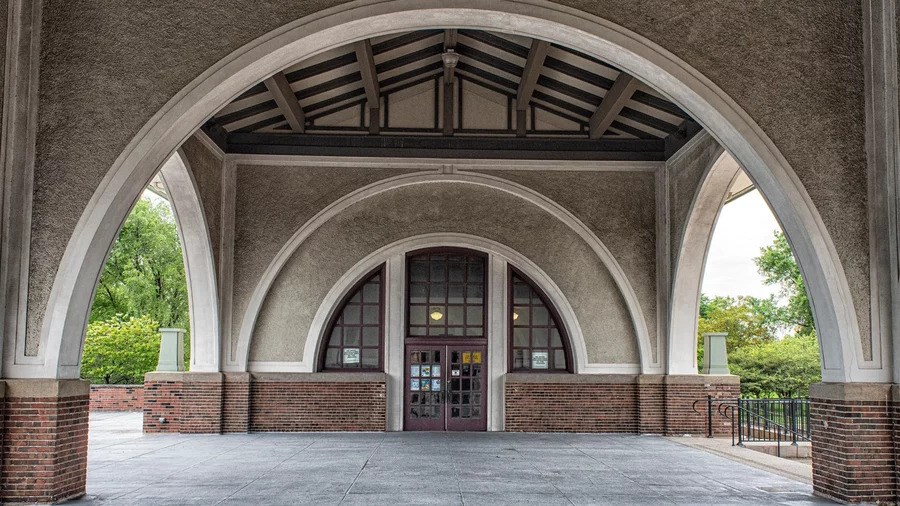 1400 N. Sacramento Ave. Chicago IL 60622
Crafted by the prairie architectural firm of Schmidt, Garden & Martin, this goregous boat house features a hovering hipped roof and three regal arches in an open air space. Enjoy breath taking views of the lagoon standing on the terrace.
Featured Image: Unsplash