Get your mascots on, because it's college football season! Once again, it's time for all the alums to get back into their school gear and cheer for their forever home! So, without further ado, here are 10+ sports bars in Chicago with your favorite big screen, chicken wings, and cold beer for a passion-lit night!
1658 West Barry Avenue., Chicago, IL 60618
Cody's Public House in West Lakeview opens at 11 a.m. every Saturday this football season and will feature the ESPN College GameDay game of the week. Football fans can catch all the action with sound on eight 65-inch TVs around the bar for a total of 10 throughout the space. Specials will include $20 Miller Lite and Coors Light buckets, $5 Skrewball Whiskey and a weekly team matchup-themed drink menu.
Guests are invited to "Bring Your Own Meat" (BYOM) and have a tailgate as Cody's is equipped with several grills in the beer garden and allows guests to grill up all their game day favorites. Cody's is also dog-friendly inside and out, and the beer garden features TVs, darts and bean bags.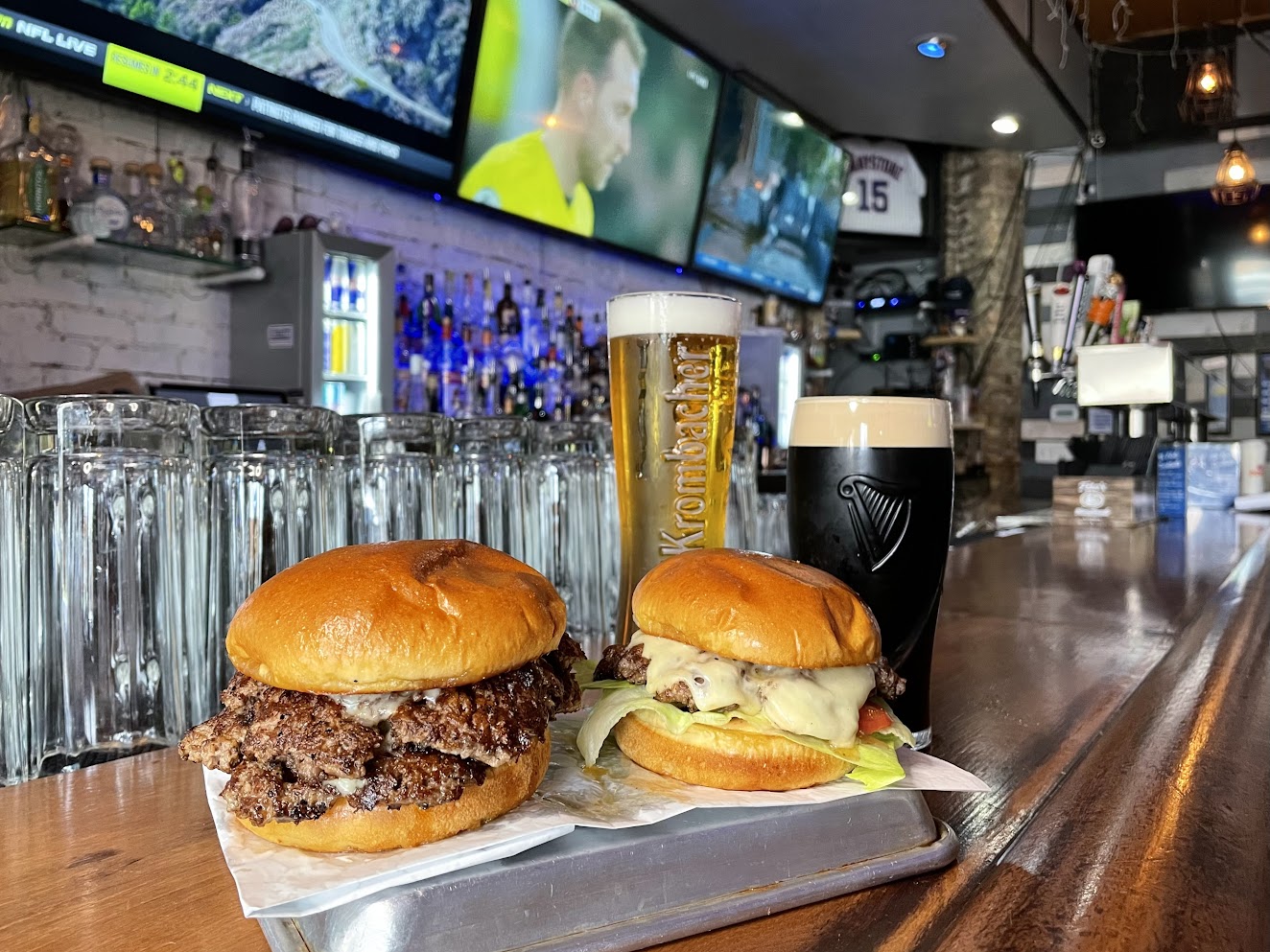 3441 N Sheffield Ave. Chicago, IL 60657
The Graystone Tavern will host watch parties and team-themed specials for all Minnesota Vikings, University of Washington, Boston College and Kansas State games this season. Some team affiliation specials are
$5 Skol Bombs (Vikings)
$6 Goose Island Drafts (Vikings)
$20 Coors Light buckets (UOW)
$5 Sam Adams Drafts (Boston)
$5 "Nancy" (Old Style and pineapple juice) (K-State)
$9 KSU Handshake (16-ounce Busch Light and shot of Skrewball Whiskey) (K-State)
On Vikings game days, Graystone will give every guest in attendance a raffle ticket for a chance to win an end-of-the-season Tailgate Prize Pack. The prize includes a gas grill, big screen TV, bags set, cooler and more. Broadcasting the games with sound on 9 TVs throughout the bar, Graystone Tavern offers a winterized beer garden with TVs, so there's never a bad seat in the house. Tables are limited. For reservations, email events@graystonetavern.com.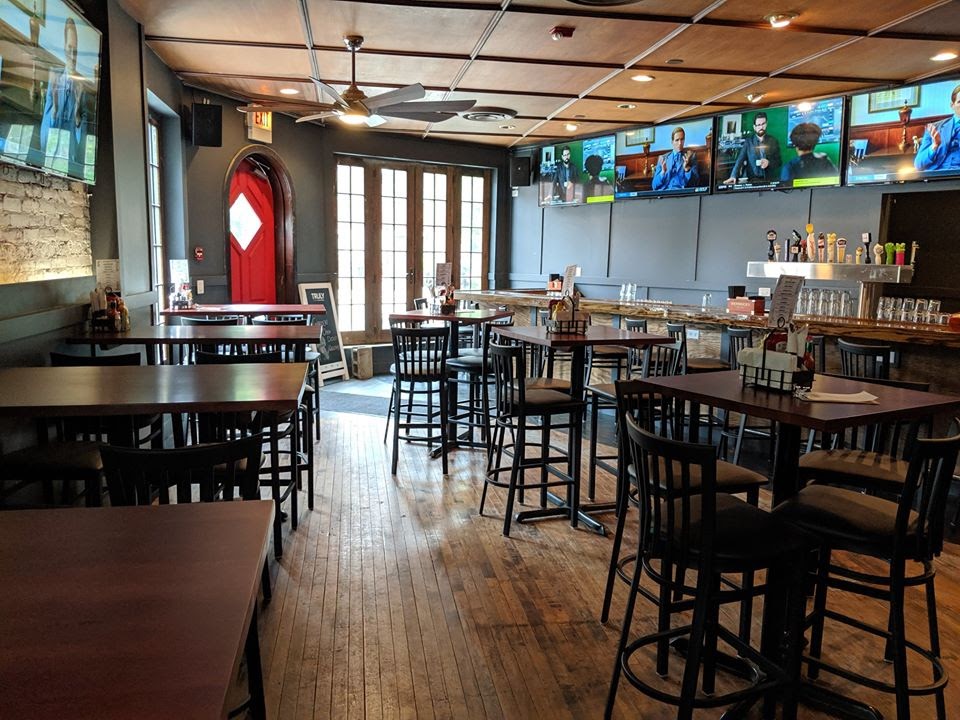 4128 N Lincoln Ave. Chicago, IL 60618
The Rambler Kitchen + Tap in North Center will broadcast all Iowa State, Chicago Bears and Georgia Tech games this football season with the sound on. For guests' sports viewing pleasure, there are 24 big screen TVs throughout the bar as well as a spacious and heated enclosed beer garden. Game day specials include $5 Maid-Rite Sandwich (w/side of Rambler sauce), $5 Maid-Rite Sandwich (w/side of Rambler sauce), $5 Maid-Rite Sandwich (w/side of Rambler sauce), and more!
50 E Chicago Ave, Chicago, IL 60611
Streeter's Tavern is the ideal spot for the type of sports fan who enjoys a game of pool, Jenga, or cup pong while keeping an eye on the score on TV. Located at 50 E. Chicago Ave., Streeter's is the place to grab an inexpensive pint of a local craft beer and hang out on game day with fellow sports fans. An added bonus— Streeter's offers the NFL Sunday ticket so fans from all over can cheer on their favorite teams.
1925 N Lincoln Ave, Chicago, IL 60614
1326 W Madison St, Chicago, IL 60607
Ranalli's Lincoln Park & West Loop offer guests delicious pizzas, iconic apps, and great drinks in a comfortable and communal setting. Guests can enjoy a variety of specialty pizzas, signature 4C appetizers, hearty and sandwiches, along with craft beer and classic cocktails, making it a perfect spot for your game day watch party and to support your favorite teams. This year, join the Fantasy Football Draft Party every weekend throughout the season for $45 per person and enjoy all draft beers, house red & white wine, round of kickoff shots, appetizer spread, and more!
1510 N Wells St, Chicago, IL 60610
Located in the heart of Old Town, Benchmark is the perfect sports bar to watch your favorite teams this football season. With over 40 TVs and a menu of shareable snacks, burgers, pizza, beer, and signature cocktails, Benchmark is the perfect place to catch a game and kick off college football season. Be sure to grab your tix for Fantasy Football Draft Party every weekend.
2005 W Division St, Chicago, IL 60622
What's a better spot to cheer for your college team than one of the most iconic sports bars in Chicago? Bonus if you're here for the Michigan Wolverines! Located in the heart of Wicker Park, Fatpour features daily specials with huge TVs across the bar. This month, Fatpour is also celebrating its 10th anniversary! Double the festivity, double the deals!
1638 W Belmont Ave, Chicago, IL 60657
Enjoy some big-screen football at The Pony Inn, and take full advantage of their football specials! Game Day brunch deals include $4 blue & orange mimosas, $17 domestic buckets, and $20 white claw buckets. Team specials for Wildcats include $4 domestic pints , $5 Game Day shots, $10 cheese pizza, and more!
2201 N Clybourn Ave, Chicago, IL 60614
Eat wings and watch college football, says Beck's. Well, that sounds about right! Or would you prefer their popcorn shrimp basket? Located in Lincoln Park, Beck's is your neighborhood spot for delicious food, big screens, and a cold one! Ran by the same people behind Toons Bar & Grill and Pearl's Southern Comfort, Beck's features a full-service bar and kitchen, a seated back room, and an outdoor porch.
9 W Hubbard St, Chicago, IL 60654
Saturdays are for college football at Theory, the coolest upscale sports bar in Chicago! This year, Theory will fill your Game Day with $25 John Daly & Kona Big Wave Pitchers and bottomless brunch — so, what are you waiting for? Theory will be playing Hawkeye Games every Saturday this season. Let's hear your cheers!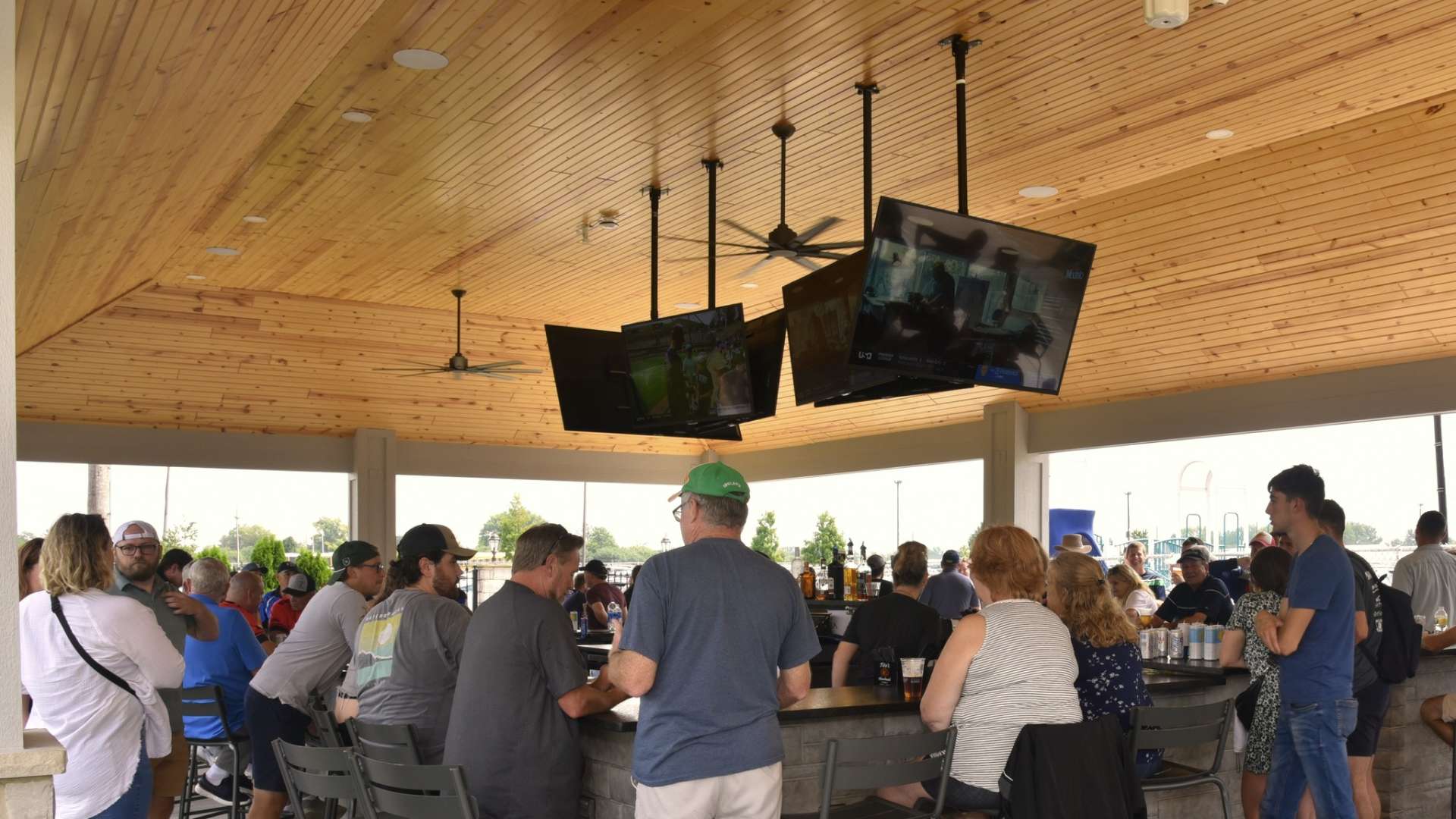 6119 W. 147th Street, Oak Forest, IL 60452
An impressive, covered sports bar in Chicago, Gaelic Park features casual seating areas, umbrellas, multiple TVs, and beautifully landscaped space. This is the perfect spot to catch the game where draft beer, wine, and liquor selections are plentiful. Not into drinking? You'll find just as many non-alcoholic beverage options here.
Featured Image: The Greystone Tavern