Find your seat…the show is about to begin! Live theatre is making its return to Chicago and Hot Tix is now offering half-price tickets to several shows. Check out ChicagoPlays.com to find a full list of performances happening this month and beyond.
Beautiful – The Carole King Musical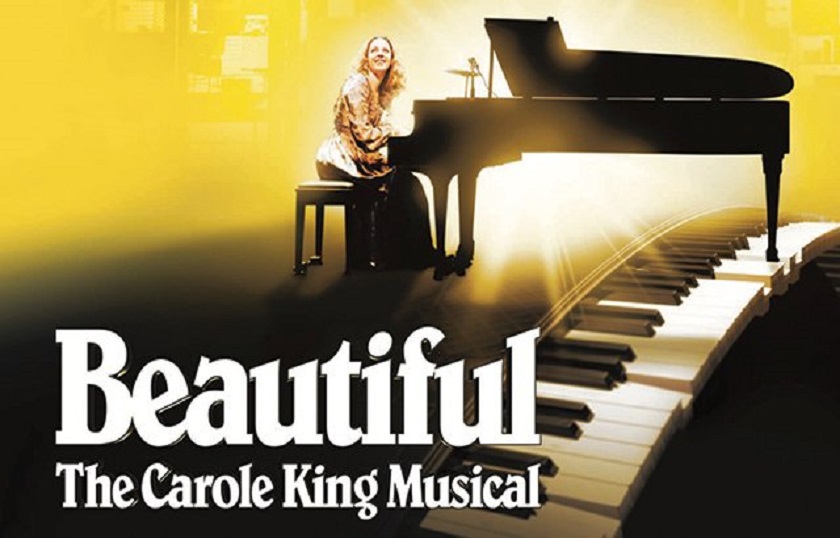 Musical
Broadway In Chicago at CIBC Theatre
Playing Nov. 2 – 7
Beautiful – The Carole King Musical tells the inspiring true story of King's remarkable rise to stardom, from being part of a hit songwriting team with her husband Gerry Goffin, to her relationship with fellow writers and best friends Cynthia Weil and Barry Mann, to becoming one of the most successful solo acts in popular music history. Along the way, she made more than beautiful music, she wrote the soundtrack to a generation. Check for half-price tickets on Hot Tix!
Pump Boys & Dinettes
Musical
Porchlight Music Theatre at Ruth Page Center for the Arts
Now playing – Dec. 12
Porchlight's 27th season kicks off with a stop at the Double Cupp Diner for Pump Boys & Dinettes, one of the longest running shows in Chicago Theatre history and a country fried phenomenon filled with toe-tapping music on guitar, piano, bass and a kitchen utensil or two! This North Carolina dinette is your home off the highway and located just across the street from the filling station. Run by Prudie and Rhetta Cupp, beloved sisters who are always ready with a cup of Joe, a slice of pie, a homespun song and a "Welcome back!" Check for half-price tickets on Hot Tix!
Eurydice

Drama
The Artistic Home at The Den Theatre
Now playing – November 21
Whisked down to the underworld on her wedding day, Eurydice tries to make sense of her memories and her passions, and poignantly reconnects with her long-dead father, even as her heartbroken groom seeks to wrench her back into the life she left behind. Ruhl's atmospheric play combines off-kilter, playful comedy with a wistful yearning for meaning and human connection. Check for half-price tickets on Hot Tix!
A Recipe for Disaster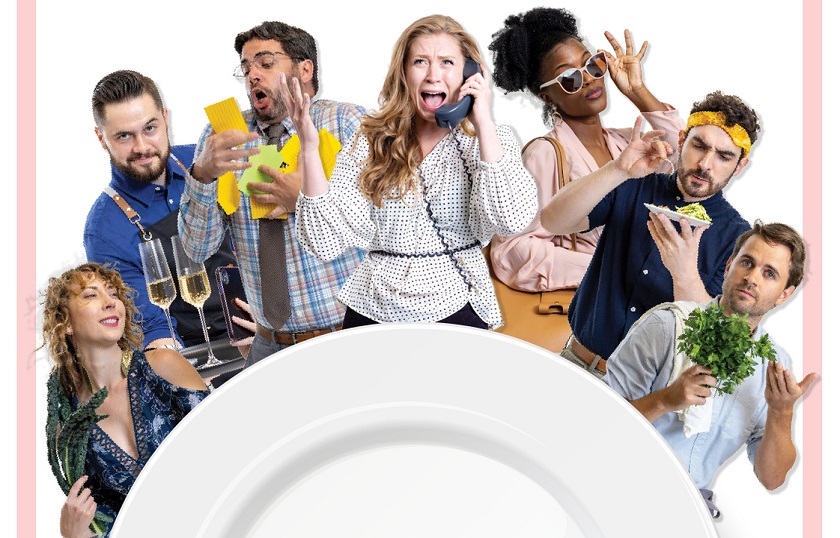 Comedy
Windy City Playhouse at Petterino's
Now playing – Dec. 31
Conceived by Rick Bayless and Windy City Playhouse's artistic team, A Recipe for Disaster is a live experience that combines immersive theater, food, and farce. Guests are invited inside the restaurant to join us for "influencer night." The actors will not touch or talk to audience directly, allowing you to feel like a "fly on the wall" as the hilarity unfolds around you. Admission also includes six bite-sized tastings by Chef Rick Bayless, one cocktail sampling from Lanie Bayless, and two wine pairings. Check for half-price tickets on Hot Tix!
Queen C
Drama
Trap Door Theatre
Now playing – Dec. 3
In Queen C, a Queen pushes back against being defined by the obligations she was born to fulfill. Queen C is written by Laura Ruohonen, translated by David Hackston and directed by Michael Mejia. The show features Maureen Azzun, Neema Lahon, David Lovejoy, Gavin Rhys, Faiz Siddique, Carl Wisniewski. Check for half-price tickets on Hot Tix!
Fannie (The Music and Life of Fannie Lou Hamer)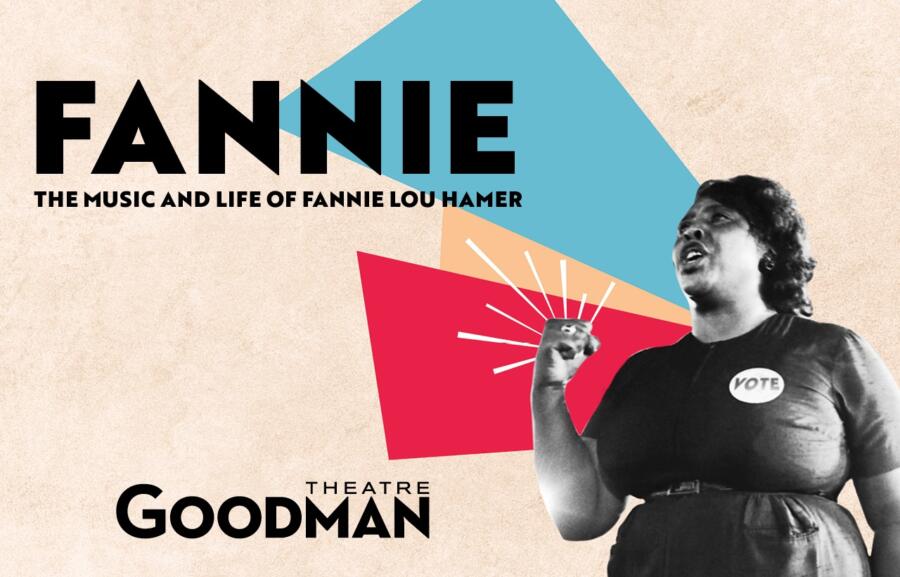 Drama
Goodman Theatre
Playing now – Nov. 21
Inspired by the life of famed civil rights activist Fannie Lou Hamer and performed and sung by Chicago's E. Faye Butler, this passionate rally cry defines what it means to be a true revolutionary. Fannie Lou Hamer, the 1960s civil rights activist whose bravery, humor and grit reminds us that there's courage in the face of fire, hope in tomorrow and that we all have a stake in our country. Replete with music and spirituality, this electric, immersive call to action defines what it means to be a true revolutionary. Check for half-price tickets on Hot Tix!
The Magic Flute
Musical
Lyric Opera of Chicago
Playing Nov. 3 – 27
Mozart's miraculous blend of the human and the supernatural, comedy and romance, draws us into a world where a prince, Tamino, and a princess, Pamina, triumph over every obstacle in their search for wisdom and enlightenment, and are finally united in love. This is a gloriously varied score, with the lovers' soulful arias, the stratospheric vocal fireworks of the villainous Queen of the Night, the subterranean depths of the formidable high priest Sarastro, and the folk-like melodies of the lovable birdcatcher, Papageno. Lyric brings you a critically acclaimed production that pays homage to the silent movies of the 1920s, praised by The Guardian as "a joyous yet profound staging in which animation takes centre stage…[taking] live video to new heights on the opera stage." Check for half-price tickets on Hot Tix!
Hundred Days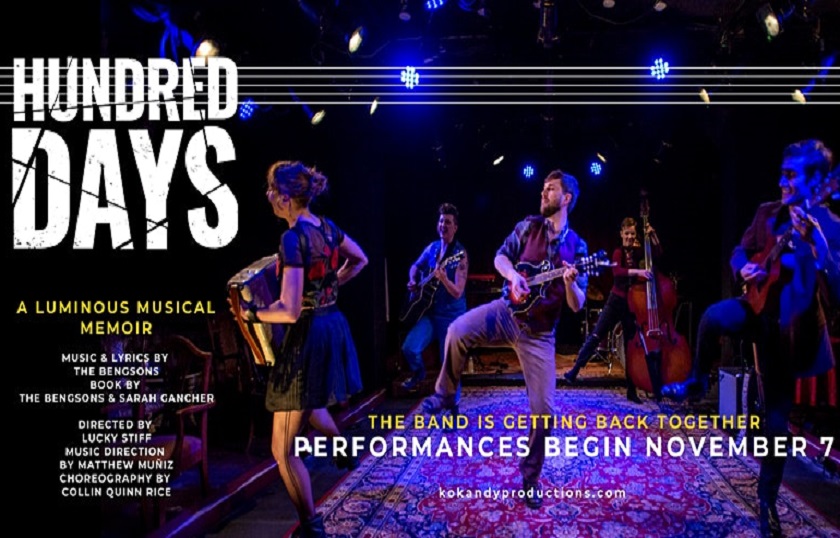 Musical
Kokandy Productions at Chopin Theatre
Playing Nov. 7 – Jan. 2, 2022
Hundred Days is an uncensored, exhilarating, and heartrending true story about embracing uncertainty, taking a leap, and loving as if you only had 100 days to live. With magnetic chemistry and anthemic folk-punk music, creators Abigail and Shaun Bengson explore a fundamental question: how do we make the most of the time that we have? Check for half-price tickets on Hot Tix!
The Snow Queen
Drama
House Theatre at Chopin Theatre
Playing Nov. 12 – Jan. 2, 2022
The House introduces a new wintertime tradition with a reimagination of Hans Christian Anderson's beloved fable. Lanise Antoine Shelley's new adaptation focuses on the Snow Queen, her seasonal relationships with the earth, and the power she is learning to wield. When she shares her magical mirror with cousins Kai and Quin, her world is thrown into chaos, triggering a race against time to undo the ravaging of the earth. In this heartfelt adventure, the Snow Queen must confront mankind's heartache and undo the pain that she herself has woven, in a story infused with The House's hallmarks of magic, puppetry, and music. The Snow Queen is a tale of redemption and hope — and ultimately — a celebration of all seasons. Check for half-price tickets on Hot Tix!
God of Carnage
Drama
AstonRep Theatre Company at The Edge Theatre Off-Broadway Theatre
Playing Nov. 12 – Dec. 12
Two high-strung couples decide to meet one evening for a civilized discussion about a playground altercation between their two young sons. What follows is a comically explosive downhill slide from polite, political correctness to full-on character assassination. A no-holds-barred look at what happens when the littlest things end up pushing us completely over the edge. Check for half-price tickets on Hot Tix!
Visit
ChicagoPlays.com
to find other exciting productions and classes online, and find insider guides to all things performing arts and the
Chicago theatre scene
.